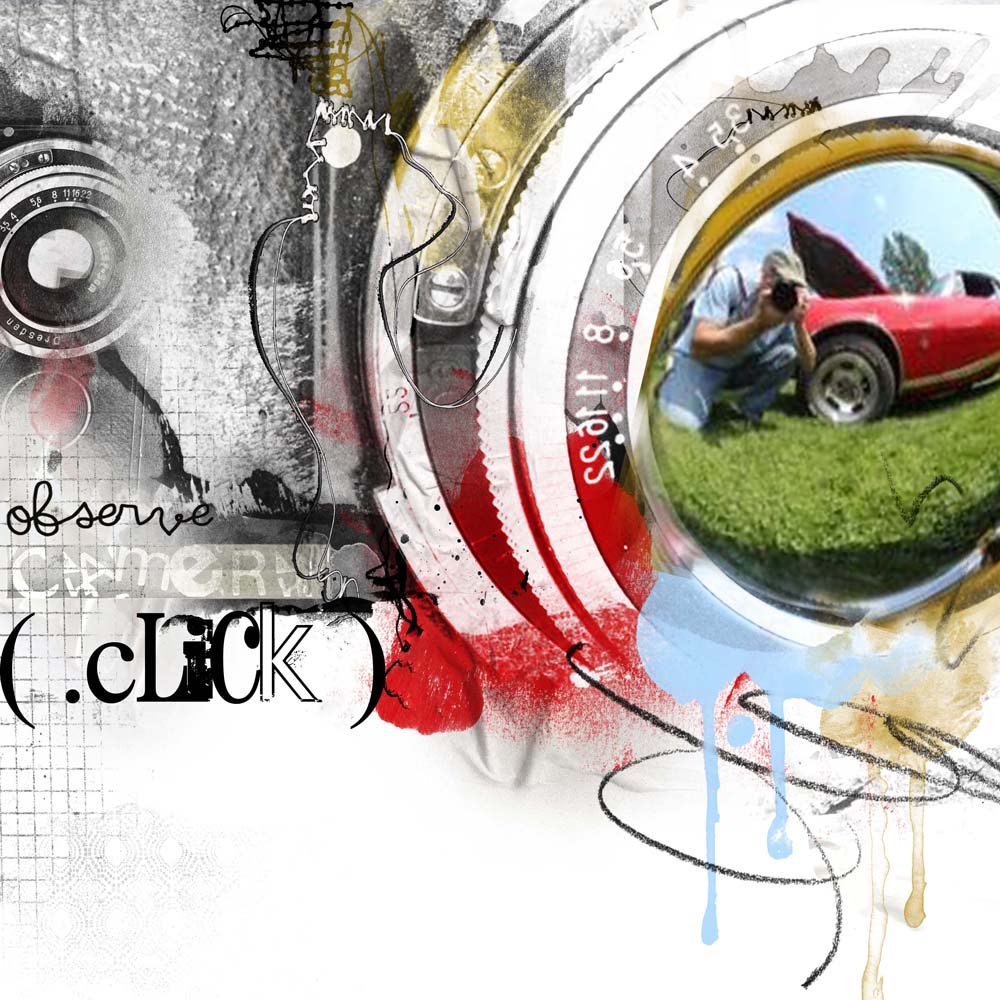 Today we are sharing a Q & A Artist Profile Christy RePinec.
Artist Profile Christy RePinec
Christy RePinec is a talented digital artist known for her blending with bold, vibrant colors and watercolor effects. She loves creating unique art using Anna Aspnes Designs.
Big thanks to Christy for allowing me to share her artistry.
How/why did you first begin creating your art?
I've always had a love affair with art; it began when I was five. That year one of my Christmas presents was the really big box of crayons, the one with the extra cool sharpener in back. I immediately began coloring giraffes blue, making monkeys green and adding polka dots to zebras. I would spend hours coloring, lost in the creative zone. Since then I've always done something "artsy"—playing with watercolors, pretending to be a Van Gogh wannabee, designing funky jewelry and making strange collage boxes. Art has always been part of my life.
But I started digitally designing in earnest two years ago. As a copywriter working in high tech, I teamed with graphic designers to develop ads – my words, their pictures. I watched them work their magic on some earlier versions of Adobe Photoshop and Illustrator, I was intrigued. While I was well acquainted with the design process, I lacked the digital skill set. A few seminars later, I started artfully playing. And I was hooked. But when I decided to quit and become a freelancer—that's when I had plenty of time to learn and to create.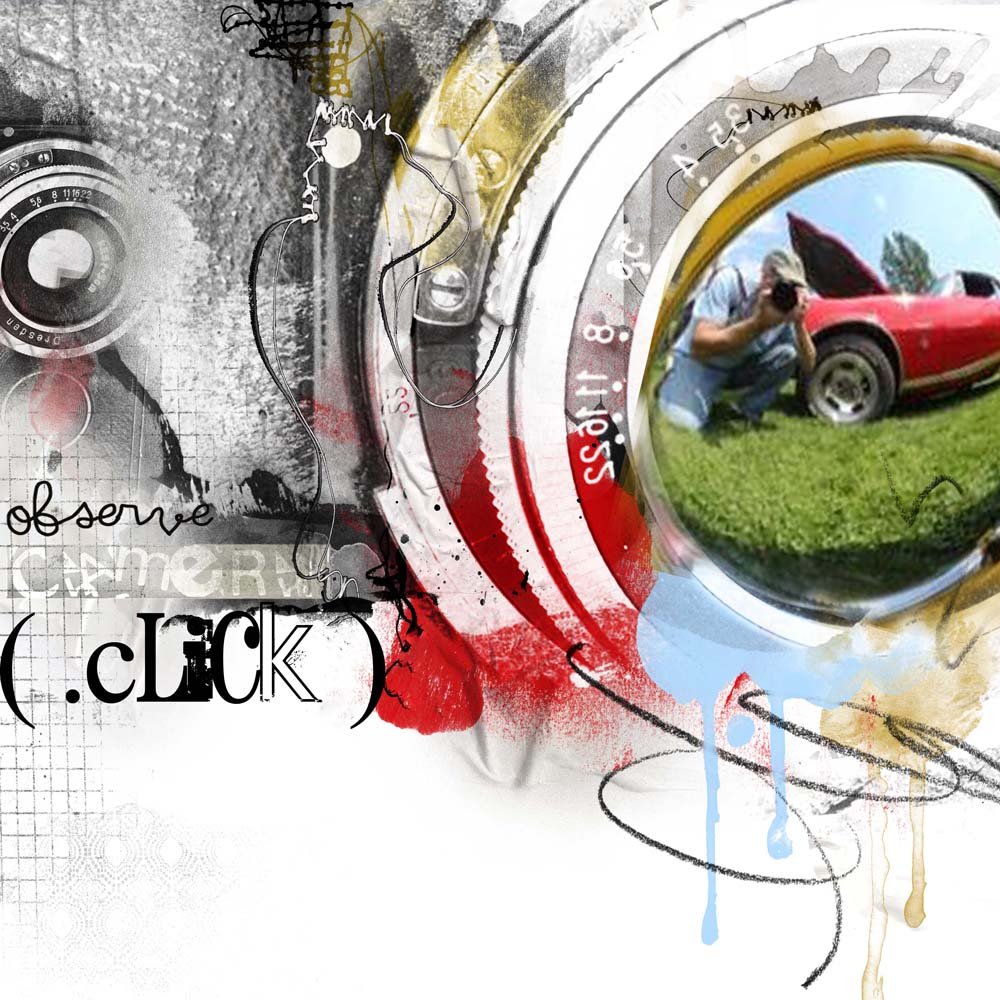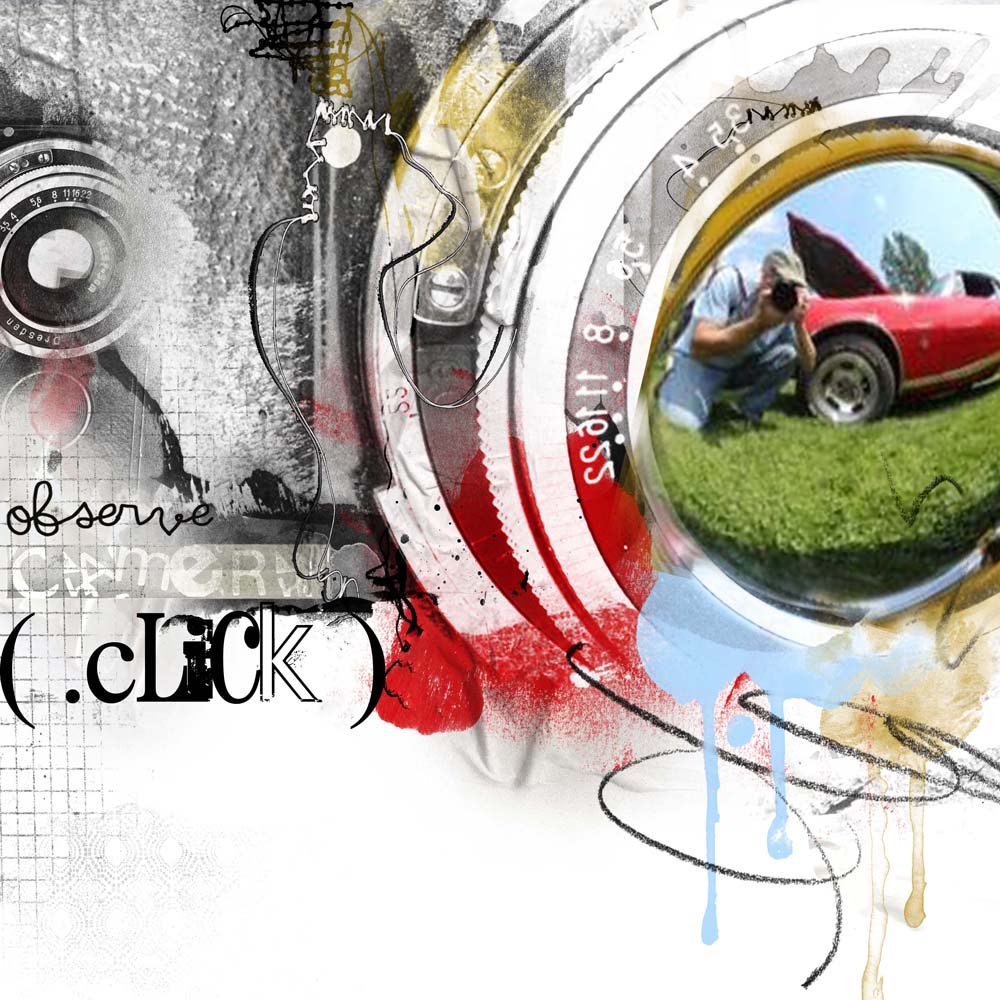 What tool/technique do you consider indispensable?
I am a shortcut Queen. I use lots of them, all the time. And I use lots of actions, too. Both greatly reduce my design time. I have a Wacom tablet, but I really don't like using the stylus. It seems extra bulky and awkward to me. So I recently splurged and bought an iPad Pro and an Apple pencil. I love, love, love it, especially the pencil! It's so natural to use—and you can use it like a brush too. I'm using it with the Astropad app—which connects to Photoshop—making it function similar to my Wacom tablet. I'm still learning the best way to use it; but so far, I really like it.
How did you learn your craft?
I am a very curious soul. I like to know what things do and how they work. I always wanted to learn Photoshop, so I convinced my boss that an advertising writer should know the basics of design. He sent me to introductory seminars on Photoshop and Illustrator. While the seminars were extremely basic, it was a start. I began artfully playing on an almost daily basis, teaching myself how to use Photoshop. I looked up lots of techniques and watched tons of tutorials and read several CS5 manuals and books. I played and played with all the PS tools (Although I think it may take a lifetime to completely master PS and Illustrator). About a year ago I discovered Anna's blending videos and classes—suddenly a new way opened up for me to artsy play. I was hooked on how easily you could blend and merge components of your design. And her products are pieces that seamlessly work together to create any type of design. It's like mixing and matching clothes to create different outfits for different occasions. But I still experiment a lot!
How would you describe your work's connection with your story?
My story is who I am today. Bits and pieces of me are in everything I create. My love of flowers, vibrant colors, structured graphic design, a touch of retro, a glimpse of grunge, a sense of whimsy…all are reflected in my art. And I do tell stories with my art. I love to create supporting backgrounds for an interesting photo—it's like adding another character or plot twist to the story. I do, though, love to add a fun or funky touch to a design. And I love it when another artist gets the joke!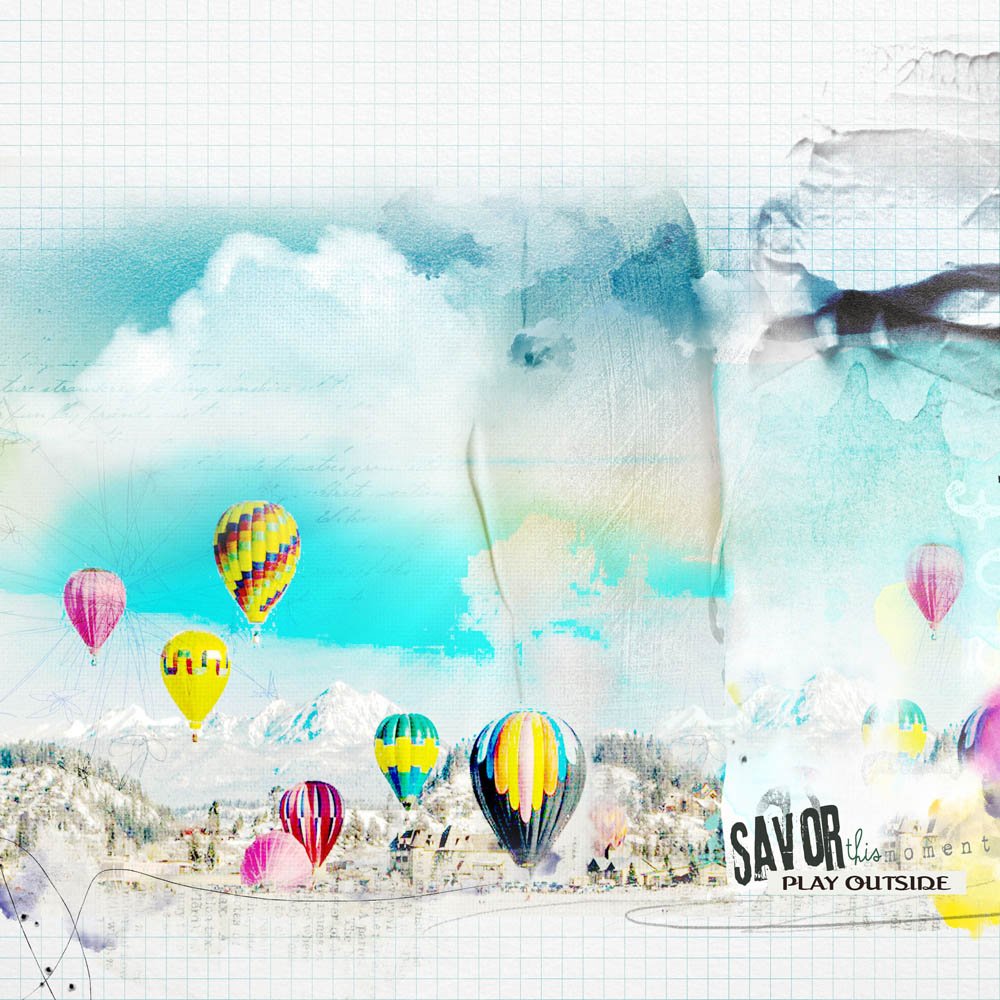 Describe your workspace…
My most used workspace is my lap with my beloved MacBookPro balanced on it. Usually while I'm lounging in bed. When I worked full time, I got into the habit of doing some art before I went to bed. I have a laptop table beside my bed, so it's always within reach. I do have a big desk with a large monitor, a good scanner, a decent printer and a Wacom tablet, but I rarely create there anymore.
Something that inspires you outside of your art?
Words inspire me. I love a good quote. Always have, always will. I was an English major in college, you have to love quotes or they throw you out of the EM union. Seriously, it happens. I often include a relevant quote in a design. Sometimes the design comes first and then I'll add the quote as a finishing touch. Or a quote will inspire a design. Either way, words and pictures go together in my art.
How do you challenge yourself?
I like to channel other talented artists—I study their style and then try to emulate it. I absorb the composition, the colors, the perspective, the eye flow, the balance of elements—I try to assimilate it all. Then I pretend I am that artist and do a design in her distinctive style. And it's lots of fun. I've regularly channeled some of my favorites from Anna's gallery.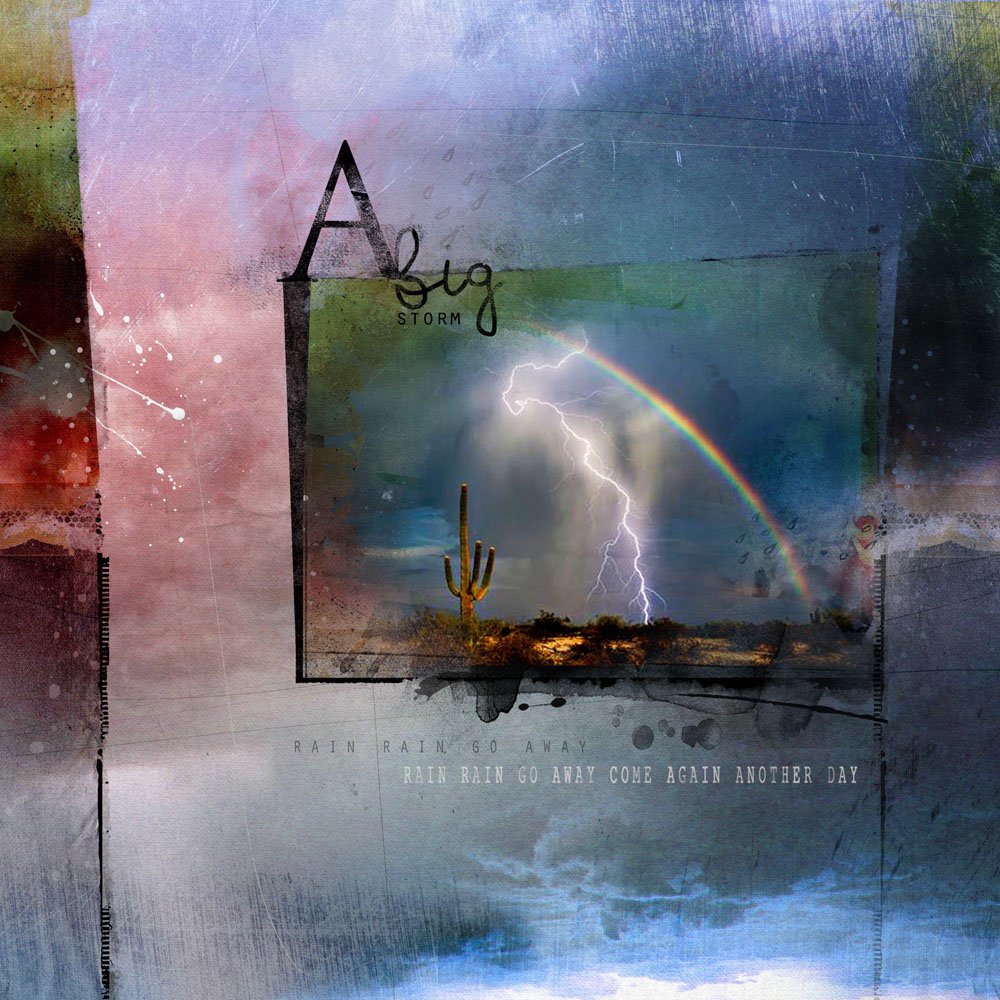 Do you create in your sleep?
Yep, I dream in vivid color. I often wake up with a design idea rolling around in my funny, little head. I also write in my sleep. I frequently awake with words and/or phrases that will not go away, just like that silly song that keeps playing on and on in your head. And I sometimes get a poem that's almost fully developed. Occasionally, I will even see a complete design including wordArt—when that happens I just stay out of the way and let my inner quirky muse play.
What are your favorite themes or subjects to pursue in your work?
No favorite themes, I consider myself a "whimsy" artist. Whatever strikes my fancy at that moment is what my design will be. I let the object of my affection/attention dictate what style I should use. Its subject, colors and shape help form my artistic intention…hope that makes sense. But Mother Nature often inspires me too. Her colors are pure explosions of joy. Her designs inspire world-renown artists. And I am a total flower freak—I love any and all flowers. But lately, I've done so many bird designs. And, right now, I am playing with butterflies—but who knows what tomorrow will bring?
What has been the best advice given to you as an artist?
"You know you can resize, crop or flip everything when you're doing digital art, don't you?' A graphic artist friend gave that advice to me when I first started playing on my beloved Mac. Anytime an element, a brush stroke or a transfer doesn't seem to work or fit within my design—I try resizing, cropping or flipping it to see if that helps. And it usually does! If it doesn't, then delete is my friend. Nothing is glued down or permanently fixed in digital art—that's the beauty and joy of digital design.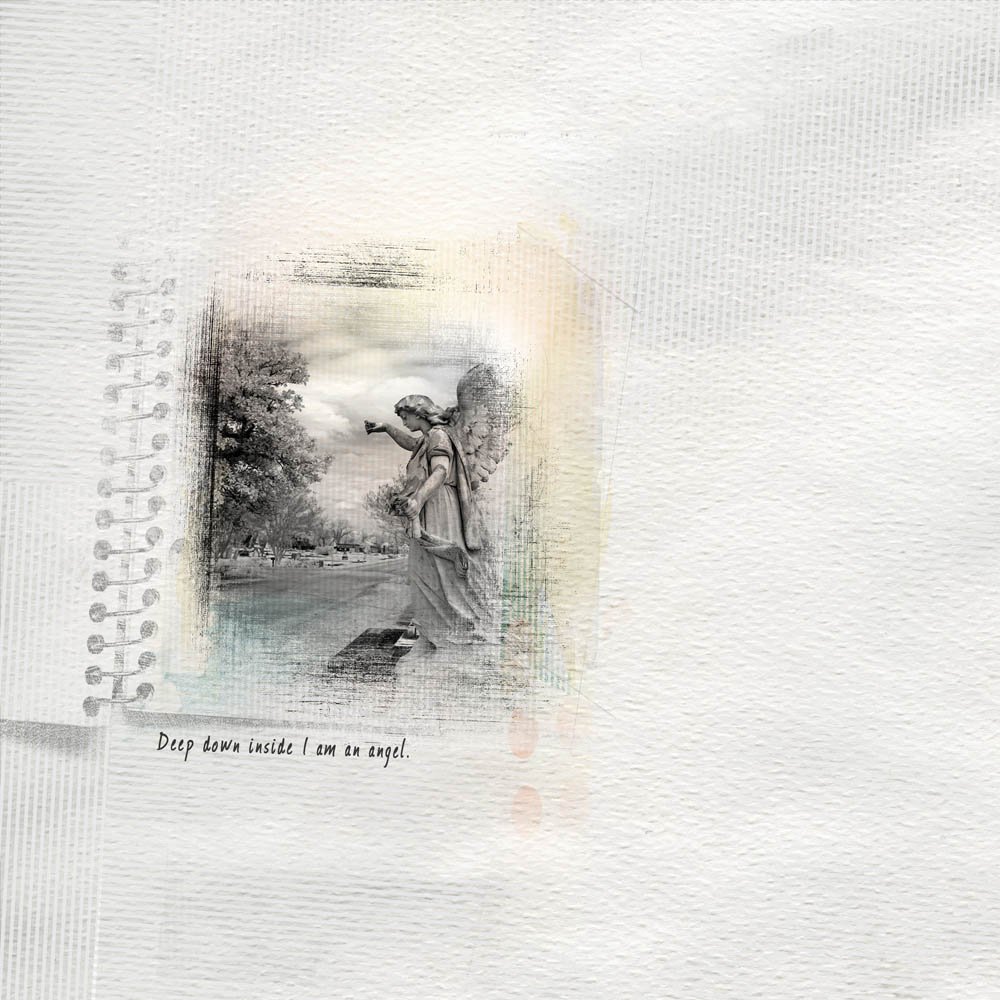 Prefer to work with music or in silence?
I need noise in my life. I grew up in a family with six kids—we were a loud, crazy, rambunctious bunch. So noise feels like home to me. I'll listen to music, radio talk shows or the TV. Silence brings back memories of the always-crabby and uber-cranky librarian of my childhood.
Who are your artist idols?
Who isn't? I admire the craft, styling and artistry of many, many different artists. My current favorites are: Turner (talk about blending—he's the master), Rothko (he did so much and yet so little with house paint), Lee Krasner (abstract expressionist overshadowed by her husband, Jackson Pollack), Lance Letscher (does the most mesmerizing collages), Marcel Mouly (a contemporary of Picasso who's style was a bright and vibrant stylized cubism), Jean-Michel Basquiat (his sketchy art depicts a raw slice of life), Rex Ray (his modern day art has a vintage 50s vibe that I love) and all indigenous Aboriginal artists (their primal art showcases the primitive creative spirit).
What is your perfect creating scenario?
I can create anywhere, anytime. No special requirements or needs. But it would be ideal if wherever I was; I was enjoying a lovely glass of wine and delicious hors d'oeuvres. Followed by a scrumptious piece of dark chocolate. Okay, more than one piece of chocolate. All of my favorites things at once, could my heart take it? Sure!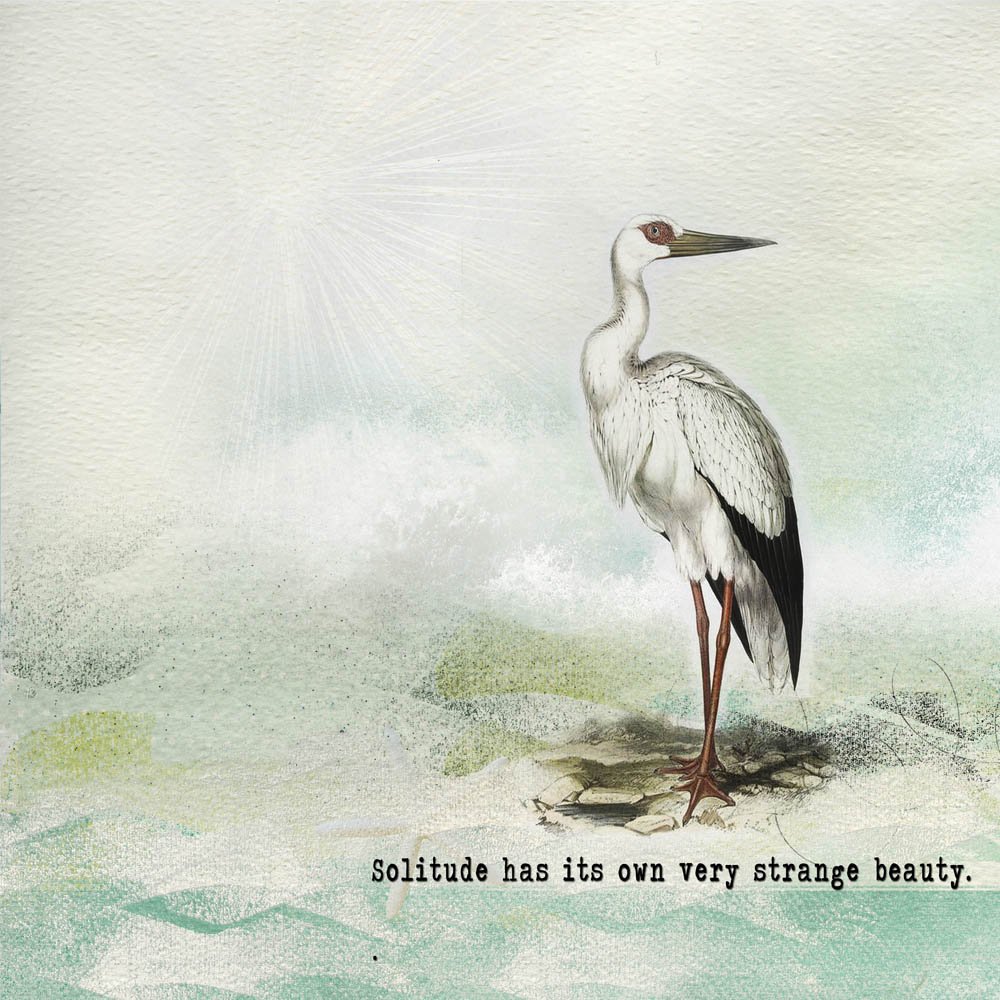 Tell us something unusual about your creative practice.
I often equate designing art with assembling a jigsaw puzzle. I start by selecting a focal object or photo and then I look through my background papers for a complementary match. Because it coordinates so well, I will often use the matching kit. Then, I search for the perfect pieces to fit together. I can easily determine the distance between objects and their relationship, so I can tell at a glance if an element or transfer will work (I must have good visual and spatial relationship skills? Or something like that?). I keep adding pieces until the design is complete. Thankfully, that inner quirky muse of mine knows when enough is enough and she compels me to stop.
How do you handle creative block?
Today, I rarely am blocked; but I was years ago. When I first started writing for a living, I would freeze when I had to write for a different audience. I learned to unthaw those frozen creative juices by putting something down on paper, anything. I'd start listing thoughts, words or phrases that could apply—and bingo! The words would come. No more block, I would get in the groove and it's the same with art. Just do it (with props to Nike)!
I start by playing, by opening a background paper, by adding a transfer, or selecting a photo—and the fun begins. Next thing you know, you're in the zone. That giddy, glorious, time-free zone of pure creation. After all, art is an active exercise!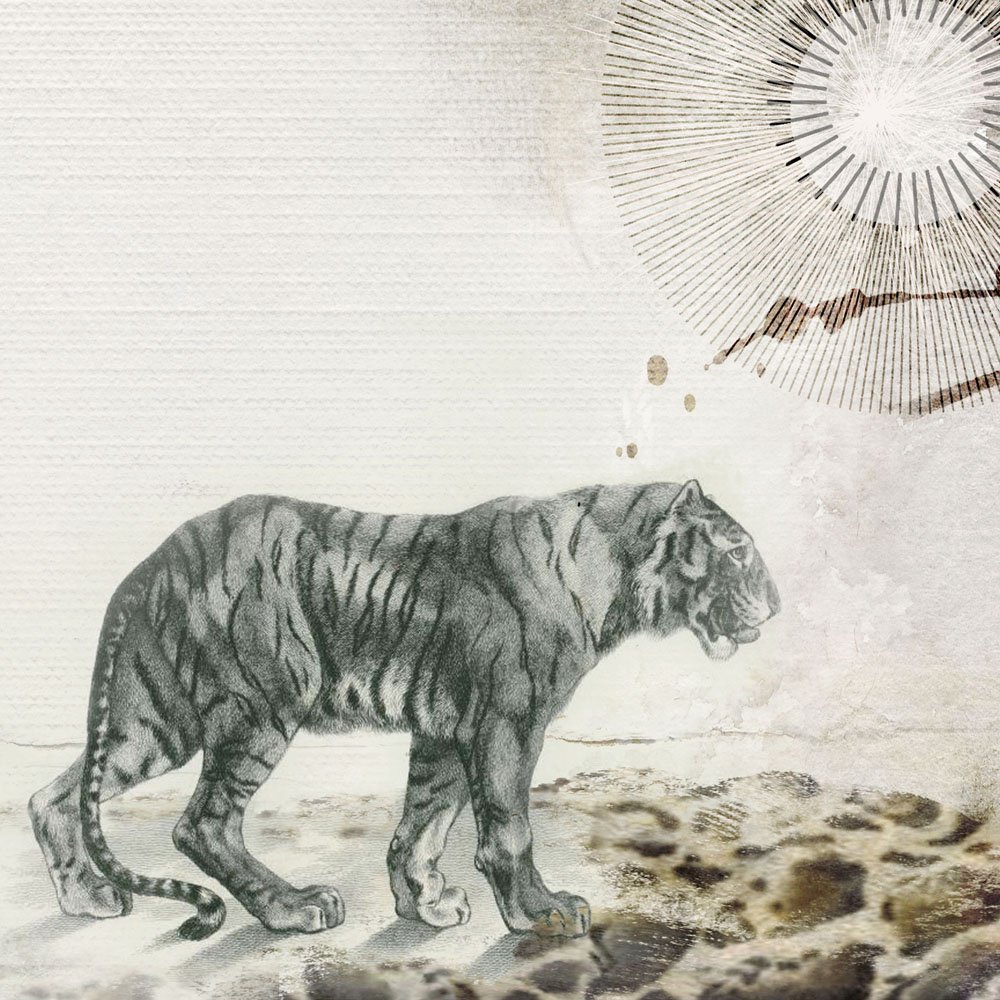 You can see more work by artist profile Christy RePinec in her extensive gallery.
 The Artist Profiles is a category of posts in which we aim to inspire you with the work of other artists, photographers, memory keepers, makers and curators. I believe we can learn much from others and inspiration can come from a variety of creative sources. Please email me if you are interested in having your work featured in this space.