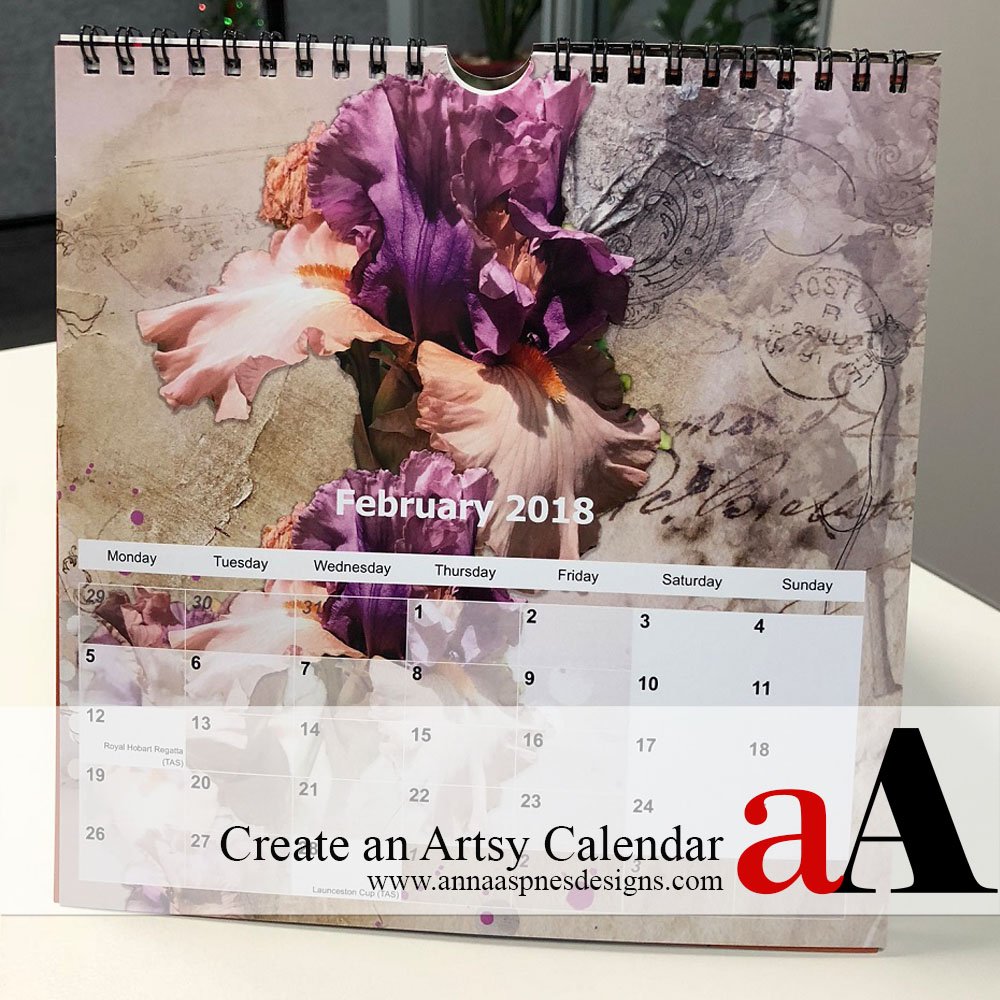 NEW aA Creative Team member, Trish, shares her process to create an artsy calendar by re-purposing her aA Project 2017 layouts.
Create an Artsy Calendar
This year I decided to tackle the Project 2017 and stick to it.
I never completed last years, which now I see as a missed opportunity.
I thoroughly enjoyed Project 2017 which guides you through the process of creating a cohesive photo book on the topic of your choice.
Note that this workshop is now available as a self-paced course.
Hitting that send button to push the file to the printers was a huge buzz, but this did not compare to having this amazing book in my hands.
The Project inspired to think that images needed to be out there even more.
How could I achieve that?
An email arrived in my inbox from the same printing company, that had just printed my book, with all their latest specials.
They were sharing an offer on printing calendars.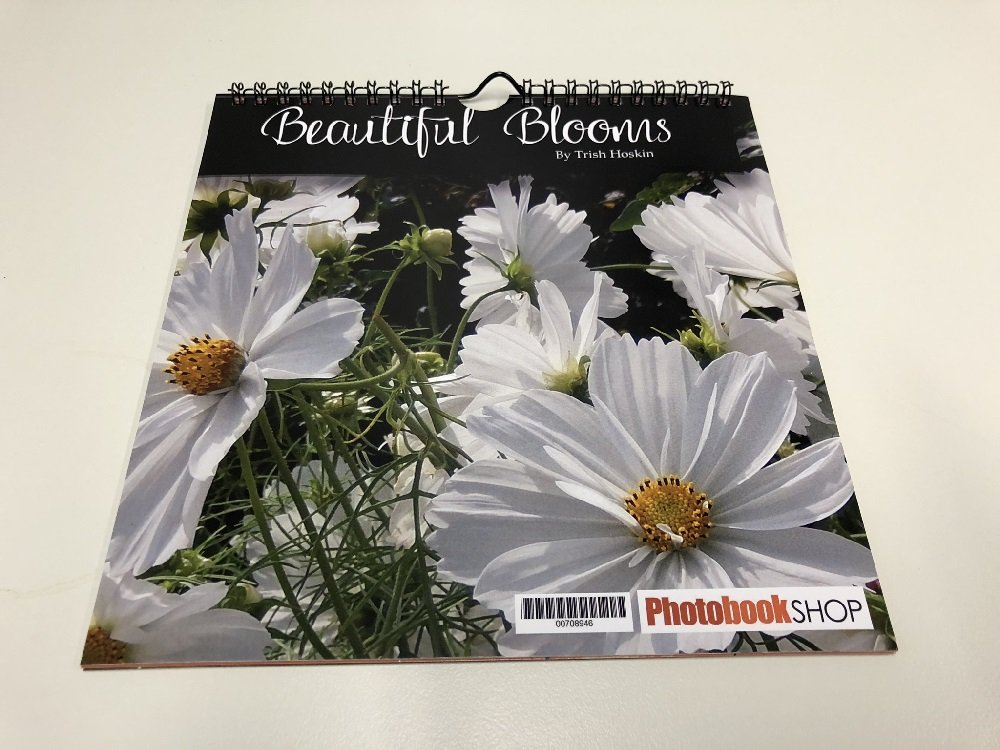 The above calendar was printed a few years ago using this Australian printing service.
Many of the options in the USA are cost prohibitive for 'Down Under' digital artists and scrapbookers.
Photobook Shop is a great way to print your calendars.
The process is similar to all other printing services.
THEY PROVIDE:
The platform to upload your .jpg files.
The templates need to create the calendar.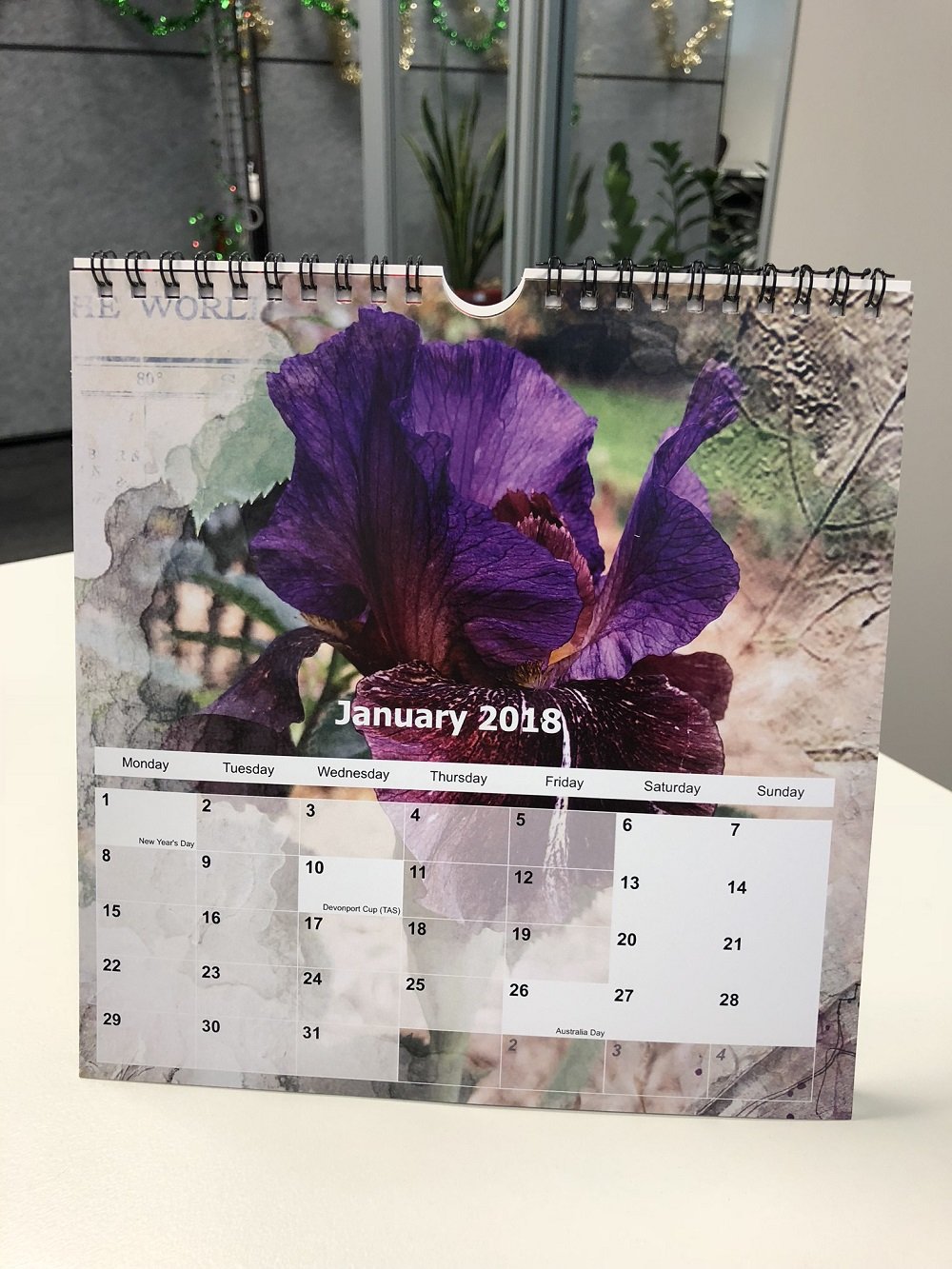 YOU JUST NEED TO:
Create the DigitalART layouts and save in .jpg format.
Upload to the printing service website.
Drag and drop the files into the provided templates.
Review your calendar.
Submit for printing.
A few things to keep in mind.
Make sure your layouts are in the correct proportions with the calendar template and adhere to the bleed guideline provided. The bleed area defines the area of your layout that may be cropped during the printing process.
Create your jpg. files to accommodate the size of the entire calendar page and add them as a background to the calendar templates. I simply highlighted the existing background on each template, removed it, before clicking and dragging my layout in it's place.
Use the preview option to view your pages MULTIPLE TIMES before printing to avoid any mistakes.
You may need to make modifications to the original .psd file, and re-save your .jpg image.
You might also be able to edit text and elements in the templates provided. I liked the transparent view of the calendar as is, but made modifications to the 'month' title as needed.
Print your book only when FULLY satisfied.
I  am very happy with with my calendars.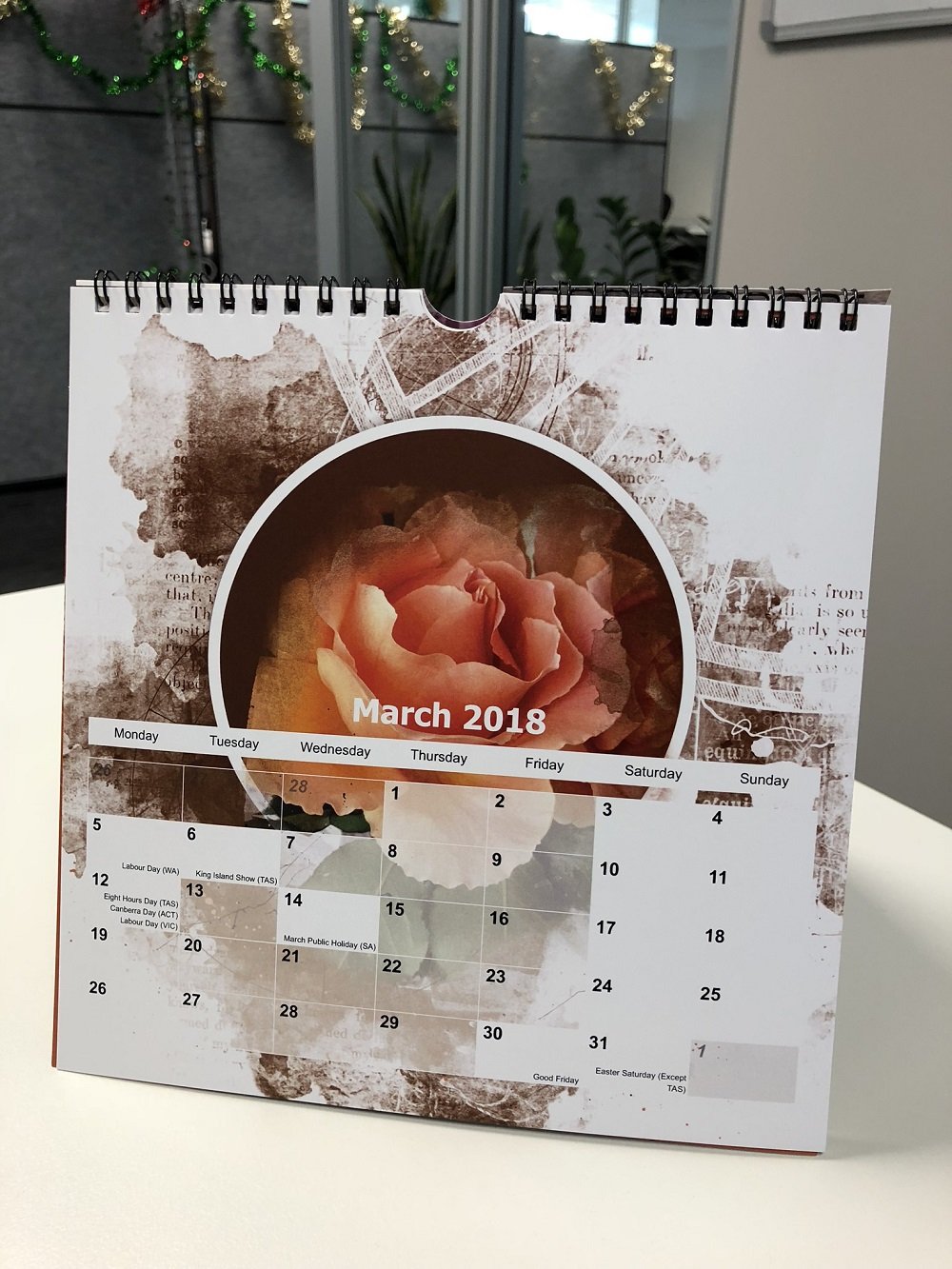 Unfortunately their logo appears on the front of the calendar, however, I have since learned that I can have the logo removed next time for a small fee.
Note that these calendars are 20 cm x 20 cms with a spiral bind at the top.
There is a little hook to hang them up and a flap at the back which can be locked into place so they can stand on a flat surface.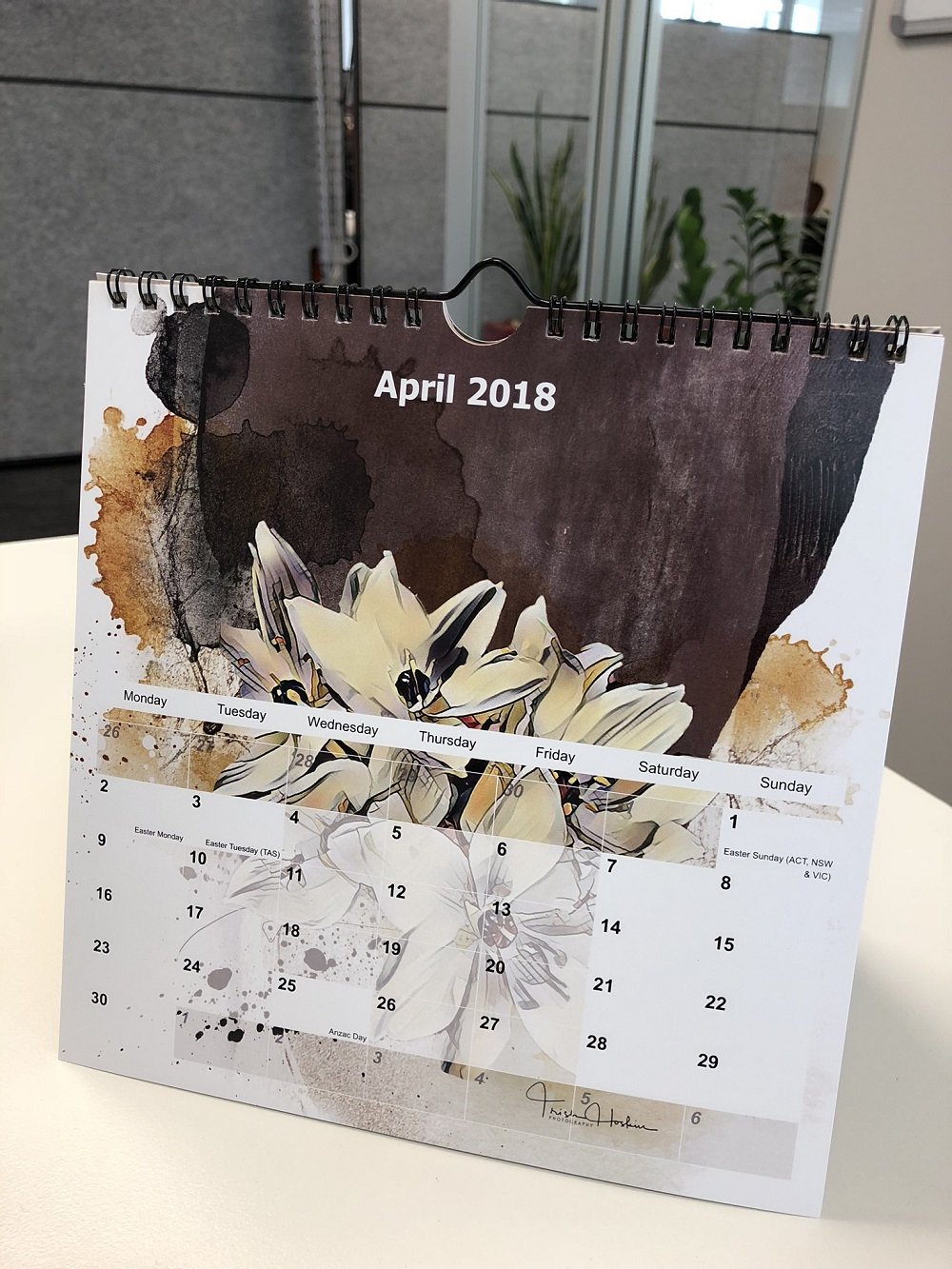 Project 2017 stretched me in my artistically and provided me  with a solid foundation for creating cohesive albums and projects.
I have gained knowledge in both the design process, practices for completing templates, as well as completing photo books and calendars.
And it's been fun to apply this knowledge to also create an artsy calendar.
I can't wait to make some more books from my recent travels.