aA Creative Team, Miki, shares her process on how to create an artsy adventure map with eA Arrows No. 1 in Adobe Photoshop with her Coming Soon layout.
This tutorial may also be achieved using Adobe Photoshop Elements, excluding the addition of the title.
Create an Artsy Adventure Map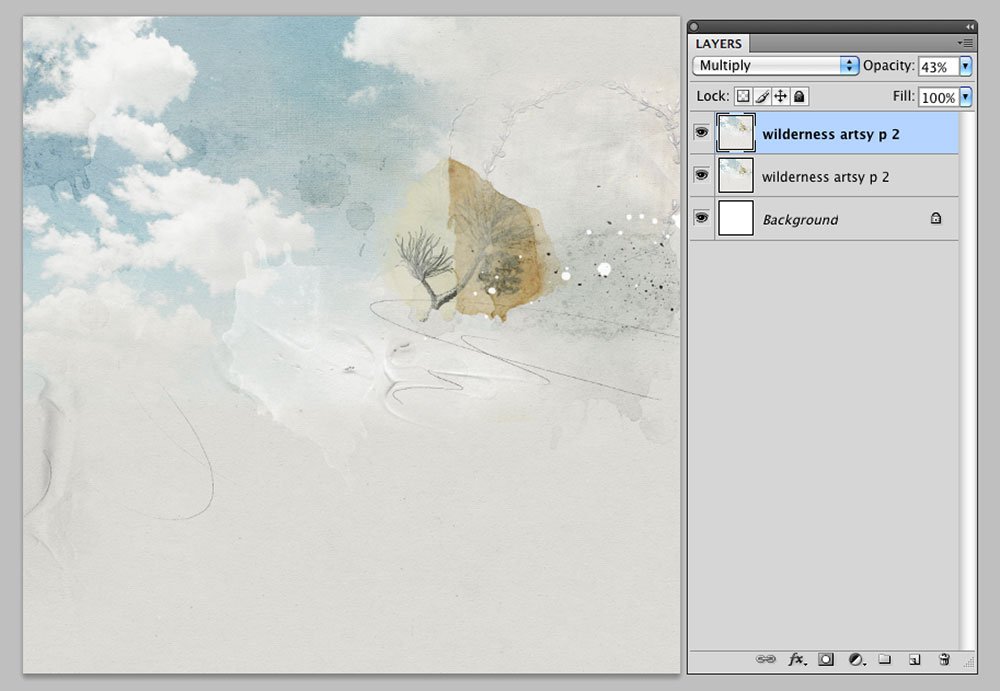 Create Foundation
Create a new 12 x 12 layout  at 300 DPI. Go to File> New File.
Open and move Artsy Paper 2 from ArtPlay Palette Wilderness onto the layout using the Move Tool from the Tools Panel.
Miki duplicated the paper and applied the Multiply Blending Mode with a reduced Opacity to darken the overall effect.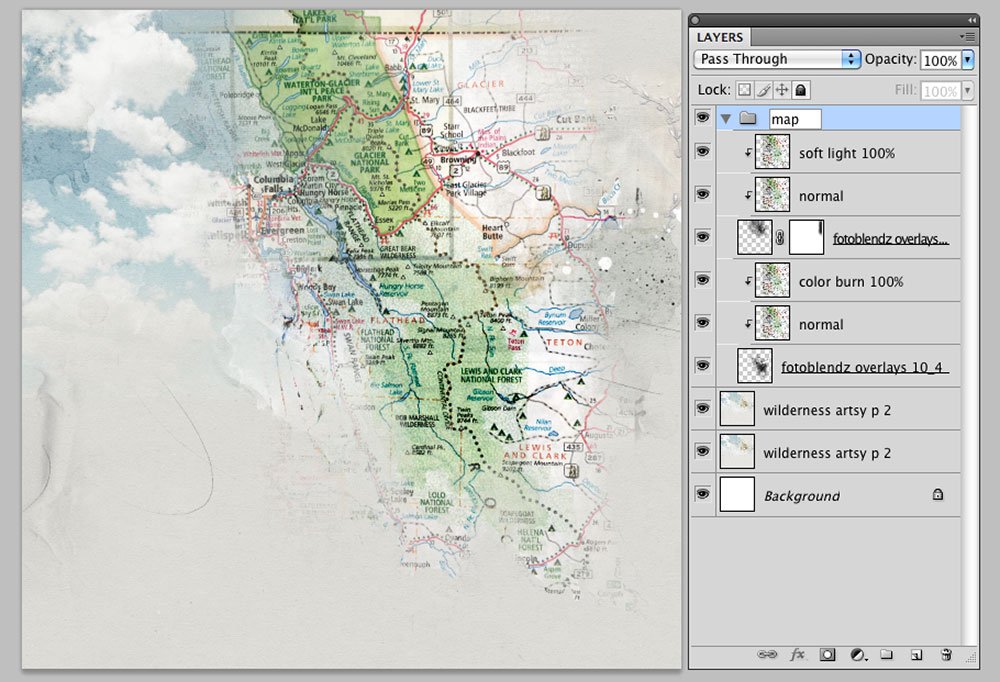 Blend Your Map
Open and move a map file of choice onto the layout using the Move Tool from the Tools Panel.
Note that you can scan memorabilia or find a map in your DigitalART supplies.
Place the map layer above a FotoBlendz Clipping Mask layer and use the clipping mask function so that the map conforms to the shape and assumes all properties of the mask layer.
Miki uses a FotoBlendz mask from FotoBlendz Overlays No. 10, duplicating the map layer and clipping it to a second FotoBlendz mask to extend the map.
Re-position the masks as preferred to yield desired coverage or result.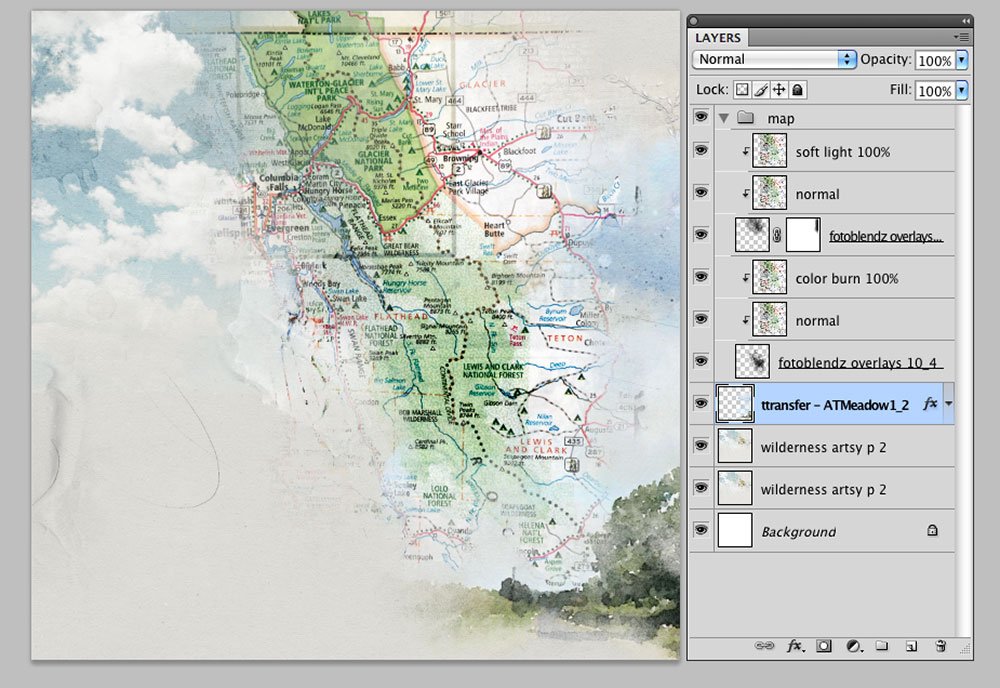 Create a Matte
Anchor the blended map image to your foundation by creating a matte for the map layer.
Add a Transfer from ArtsyTransfers Meadow between the 2 layers and position at the bottom of the page.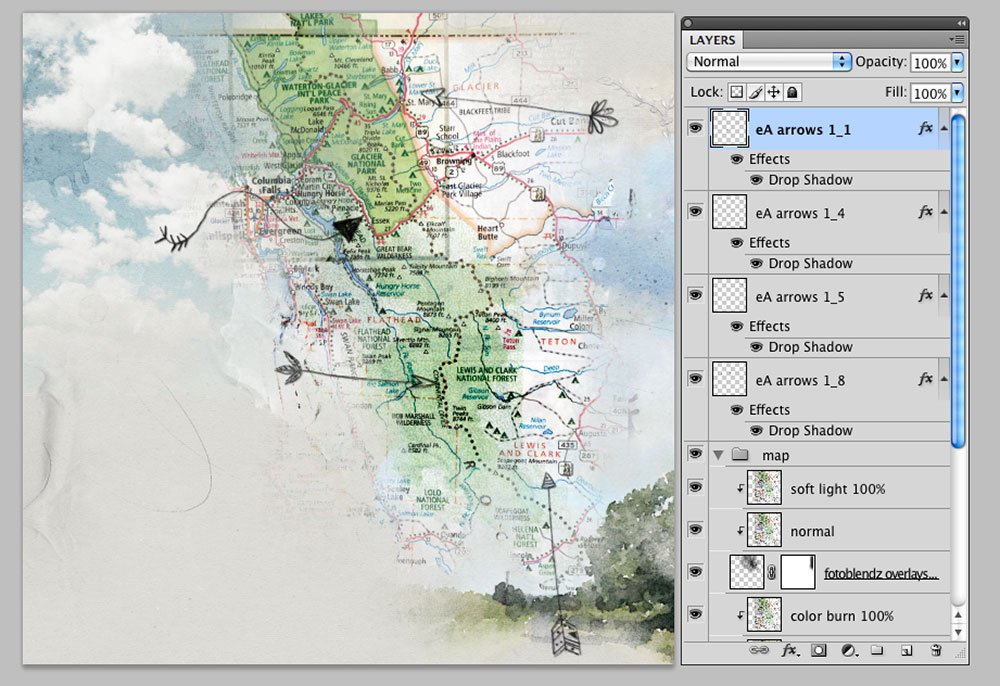 Draw Focus
Ella's eA Arrows No. 1 are AWESOME!
Stamp them on New Layers, rotating each arrow as preferred, using the Paint Brush Tool from the Tools Panel.
Use the arrows to indicate places you want or have visited.
Add a Drop Shadow Layer Style to the arrows at add visual interest and dimension. Go to Layer> Layer Style> Drop Shadow.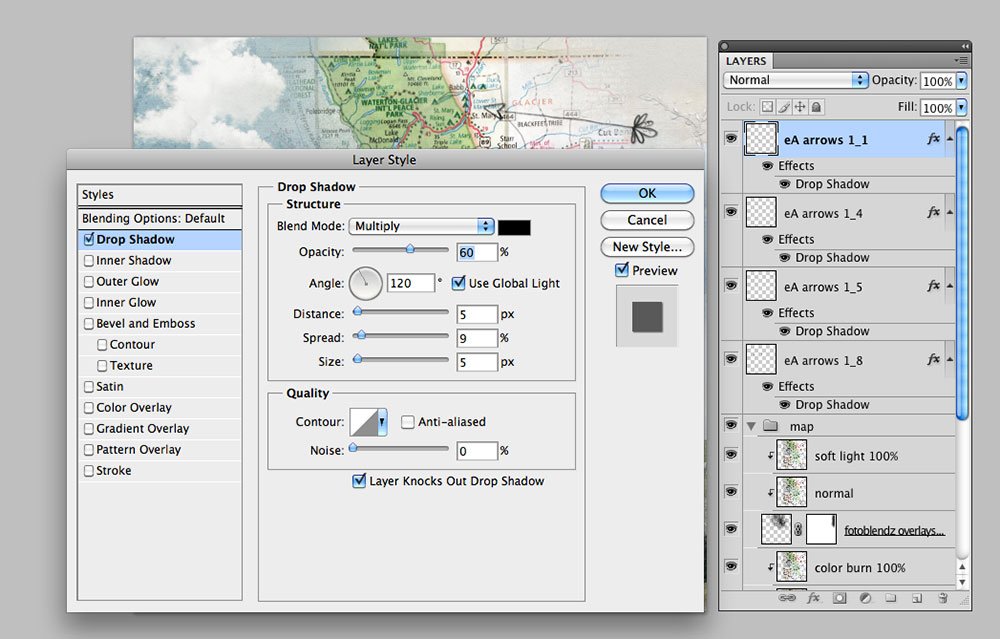 Add Title
Type your title using the Type Tool from the Tools Panel.
Miki applied a Drop Shadow Layer Style (red), an Inner Glow (lighter red) and an Outer Glow (blue).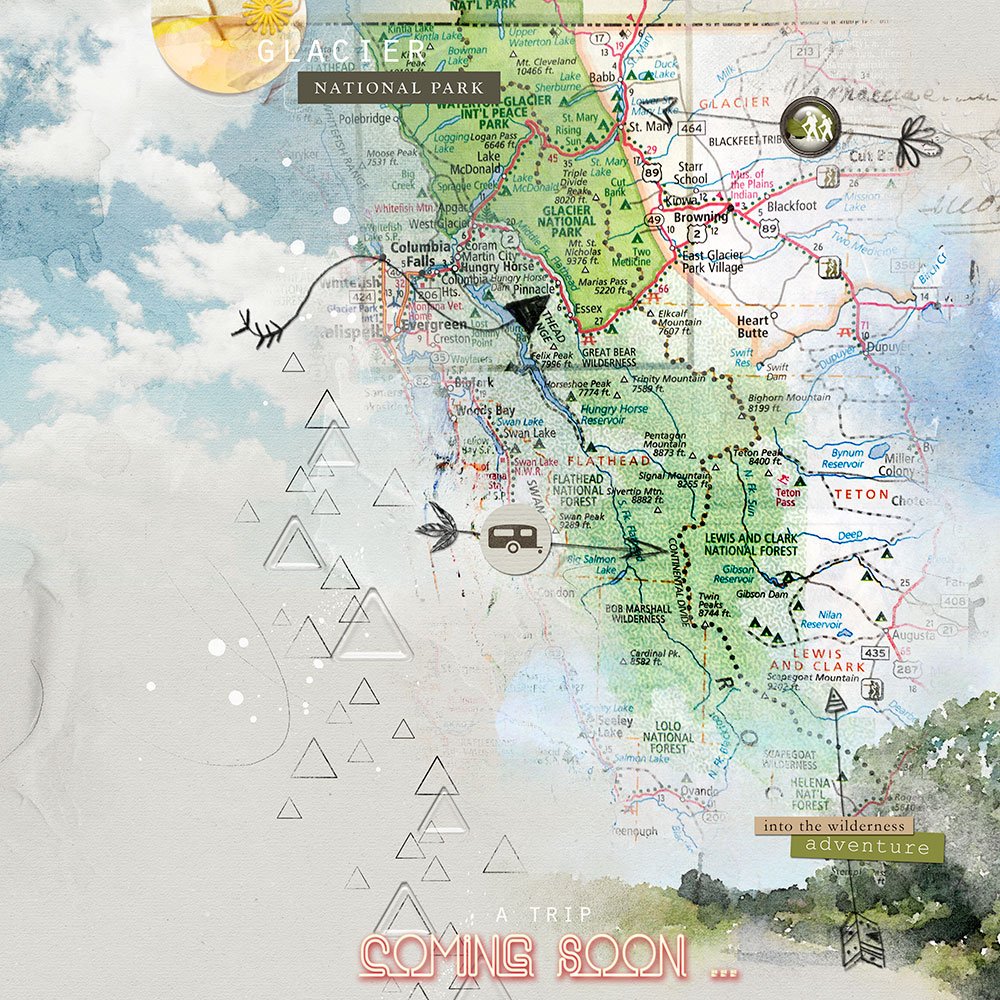 Embellish
Complete the layout with MultiMedia Arrows, labeled words and embellishments.
Create your own artsy adventure map and post in the AnnaGallery.
eA Arrows No. 1 is discounted 20% through Wednesday, 19 July 2017 in the aA store.
And if you liked this post please help us by sharing it using the social media buttons below.