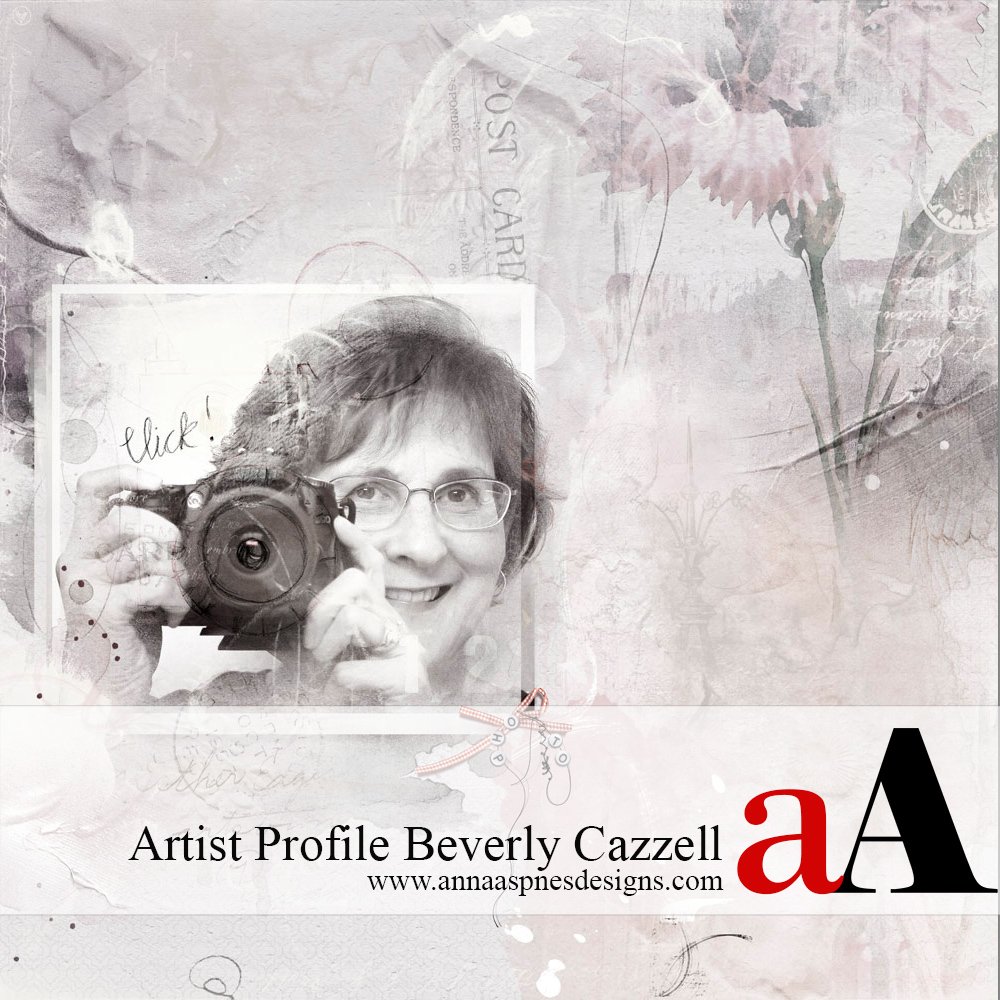 Today we are sharing a Q & A Artist Profile Beverly Cazzell.
Beverly Cazzell is a digital memory keeper and digital artist who loves creating unique art using Anna Aspnes Designs.
Big thanks to Beverly for allowing us to share her artistry.
Artist Profile Beverly Cazzell
1. Tell us about yourself and how you discovered digital artistry. My life has always been surrounded by creative family, and I was fortunate to inherit creativeness from them.  At a young age, I learned to sew and construct clothing, coordinating fabric, colors and fashion patterns.  As grade schoolers, my sister and I sold a product door to door to earn our first Brownie type film camera.  Art class and Home Economics were my two favorite classes in school.  However, my life time career was an Administrative Assistant with a large Healthcare Facility for their Physical Medicine and Rehab unit.  My first digital camera came free with a printer purchase, and I fell in love with it; over the past 8 years I moved on to advanced cameras.  Learning the art of photography has been an exciting hobby.   LR and PS are my main editing tools.  I discovered digital artistry from my friend, Viv (Halliwell), when she posted her beautiful and creative pages online. I began asking her about it, and she shared Anna's product source and site; then I purchased several products, but didn't know how to apply them.  This past December I took my first class of Anna's, "Project 2016", and fell in love with the whole digital art process.
2. What is your favorite digital technique? I have two favorite techniques. The first is applying color and light changes, and enhancements in Lightroom, either manually, or using some of my favorite presets. Secondly, in PS, although I'm still learning the technique from Anna, blending is such a soothing process and interesting using different brushes and settings to see what gives a smooth result. I love how digital creating is such a "user friendly" process with the immediate gratification of "undoing" and redoing a stroke or placement.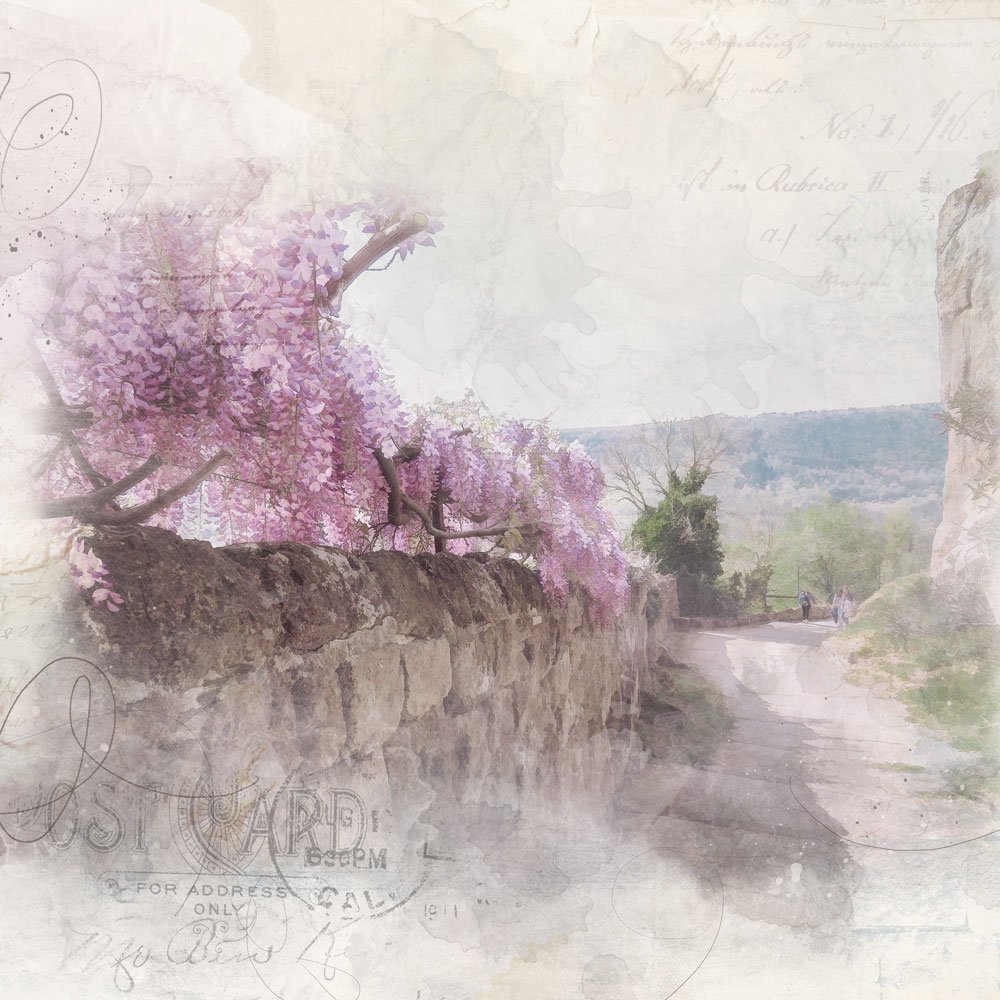 3. How did you achieve the beautiful transparency of the images in Coreopsis? Lightroom is my main editing tool, and all images are edited for light, color, saturation and resizing before I use them in Photoshop on layouts.  The coreopsis image was given color luminance and exposure edits in Lightroom prior to placing it on the canvas.  In Photoshop I applied a transfer at soft light, and the main image was copied 3 times with color burn blend mode.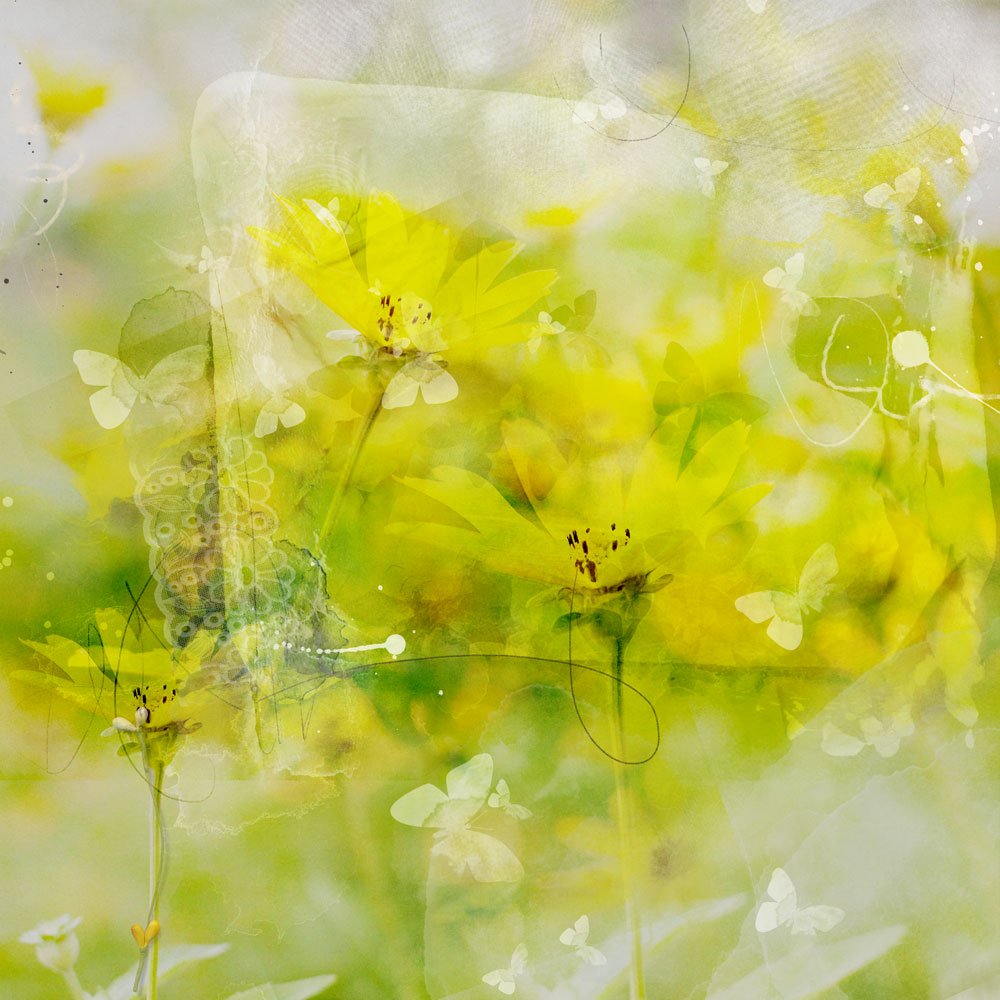 4. What inspires you outside of digital art? Mostly photography inspires me.  When I'm not at my desk on the computer learning, and creating new and exciting artsy pages, most often one of my cameras is in my hands, and I"m outdoors walking and searching to capture flowers, outdoor scenes, or setting up a still life in my enclosed porch "studio".  Looking for and finding things to photograph, even on the street, is very soothing and exciting for me, and lets me escape day to day happenings.  My creative mind goes into high gear once I am outdoors, as I am always in search of interesting and intriguing things to capture. This year I will be shooting with film for a new experience, after over 10 years of using a digital camera.  A "shooting" challenge gives me the opportunity to unleash and find new ways and angles to shoot subjects.  Photography helps me unwind, and see places, people and things in a new light, as well as study details, features and natural light…it is my "stillness" time, when I am only engrossed in what I see from behind the lens, clicking away to capture forever a piece of that moment.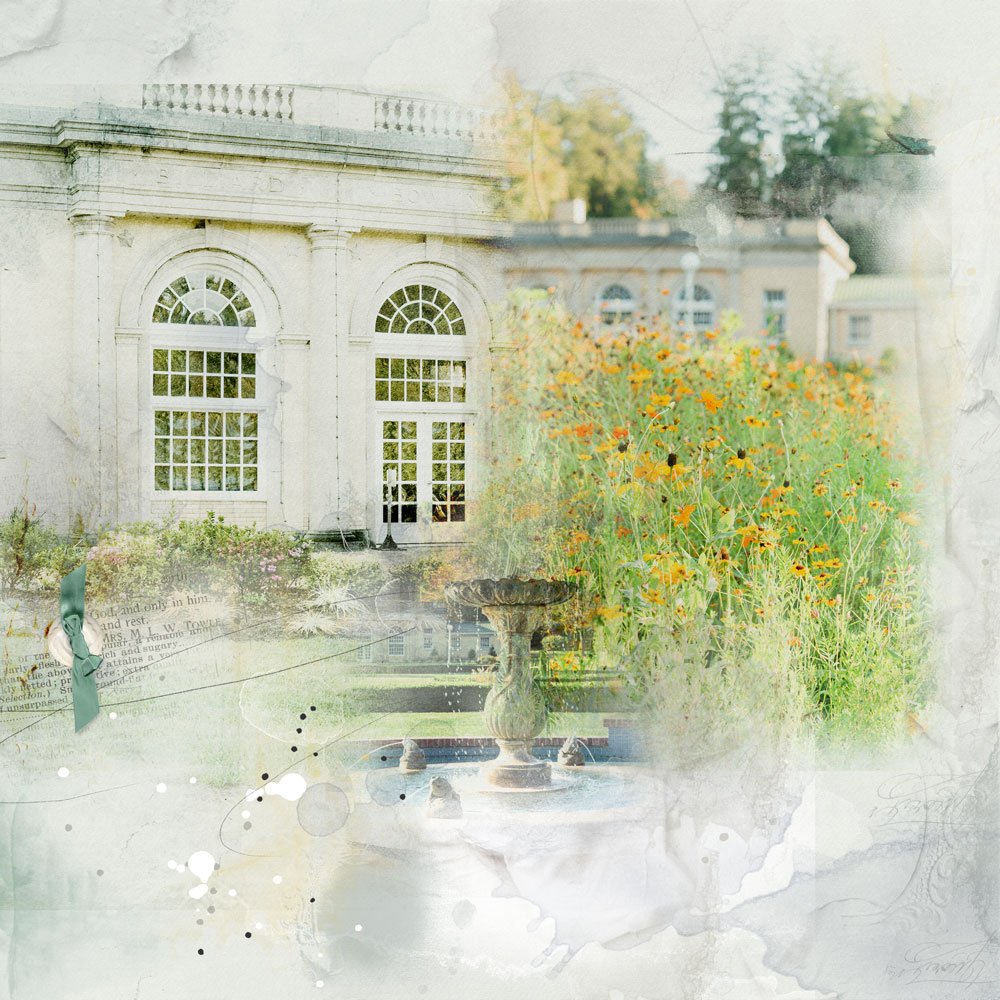 5. What does your creative space look like? My creative space(s)…my very quiet and soothing space would be the upstairs dormer room with my computer, and cameras, with 3 windows and fairly good light to set up still life work when I want to create that way.  Our enclosed back porch has the best natural light for making stills, and I have a nice sewing and machine embroidery section in our basement.  It's important to me to keep the sewing and photography areas separate because they are two very different kinds of creating.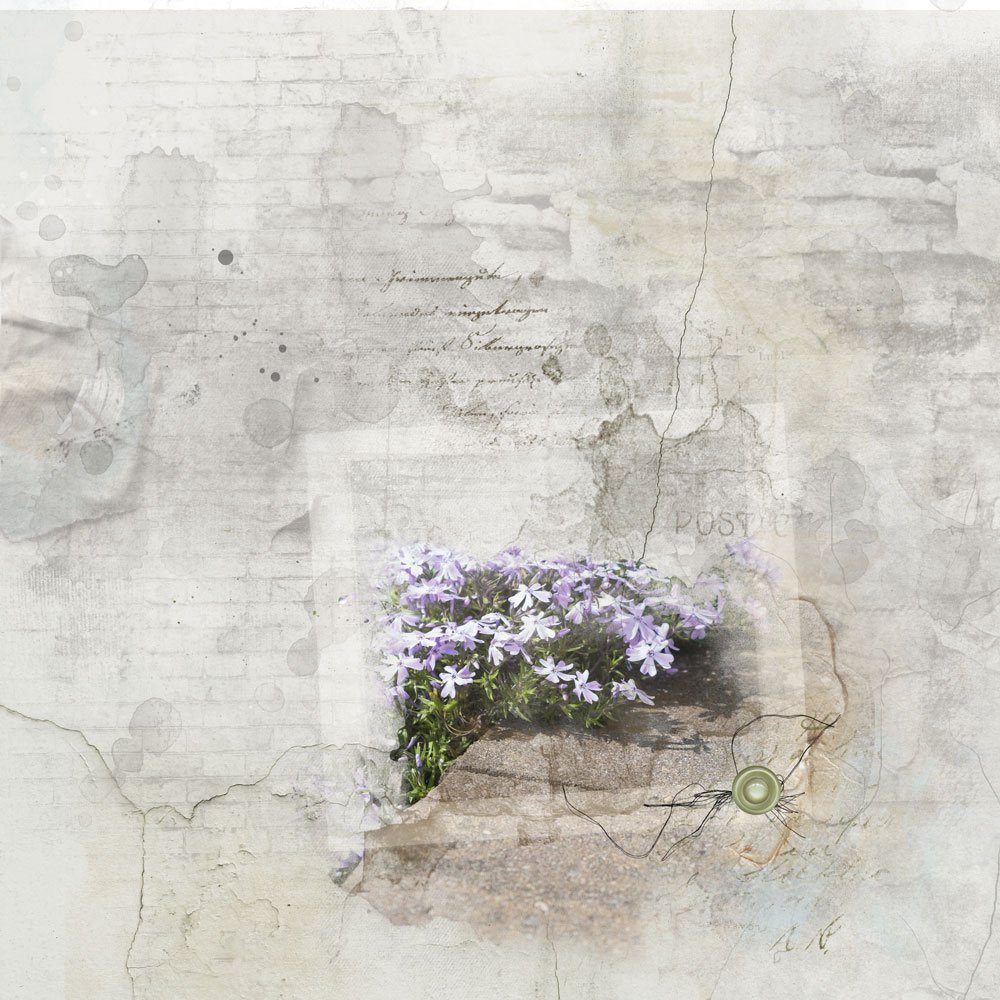 6. If you had to choose only 5 digital supplies to create a page, what would they be? Digital supplies would be Anna's paper, transfers, brushes, and embellishments.  I've found the transfers on images are pure magic.  At first I thought they were just to add a splash of color, but I've learned how to clip them to an image and change blending mode to activate a very magical look.
We hope you have enjoyed this Artist Profile Beverly Cazzell. You can see more work by Artist Profile Beverly Cazzell in her gallery.
The Artist Profiles is a category of posts in which we aim to inspire you with the work of other artists, photographers, memory keepers, makers and curators. I believe we can learn much from others and inspiration can come from a variety of creative sources.
Please email me if you are interested in having your work featured in this space.