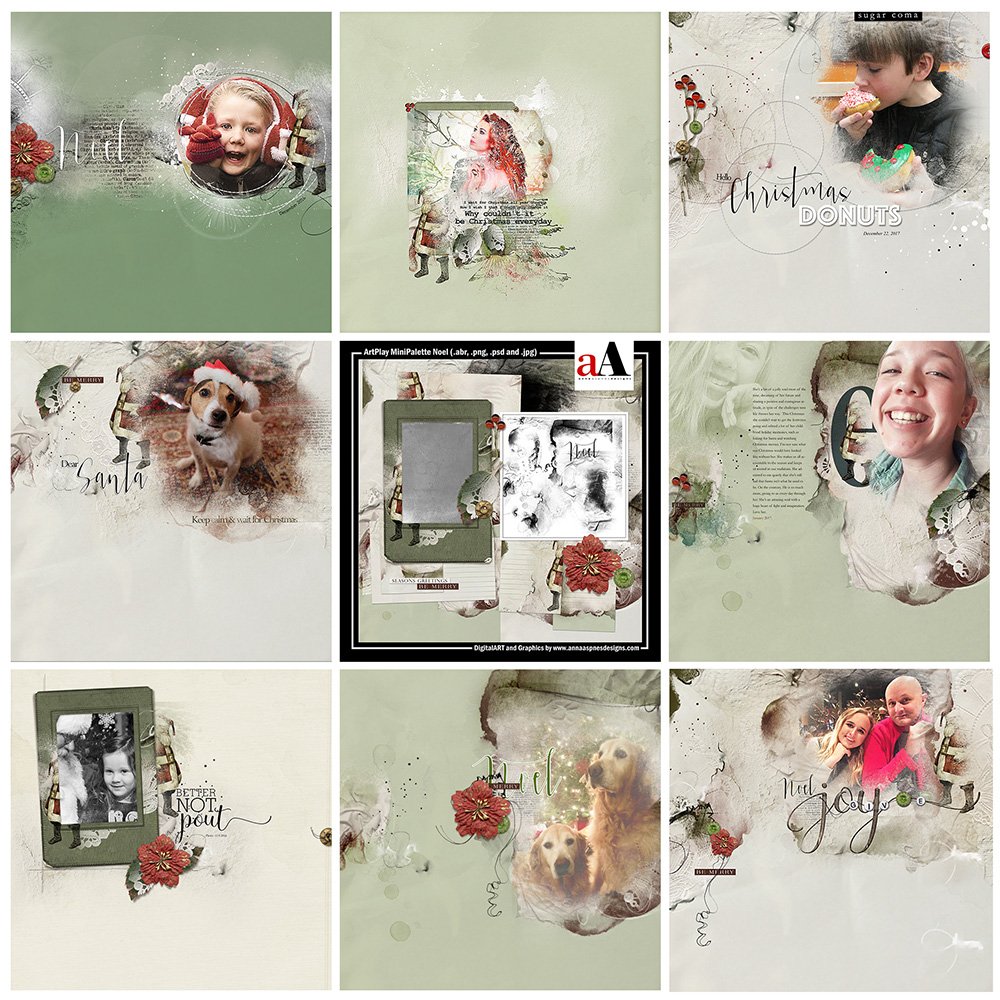 Today we're sharing digital designs inspiration Noel.
ArtPlay MiniPalette Noel is the newest collection of digital designs for scrapbookers, photographers, artists and crafters to be released into the Anna Aspnes Designs store.
ArtPlay MiniPalette Noel
The aA Creative Team have been busy over this holiday weekend creating digital scrapbooking and artistry pages using ArtPlay MiniPalette Noel and supporting DigitalART products.
More digital art inspiration for ArtPlay MiniPalette Noel, of course, can be located in the AnnaGallery.
Click on the image below to view more digital designs inspiration 'Noel' or visit the AnnaTeam Layouts board on Pinterest.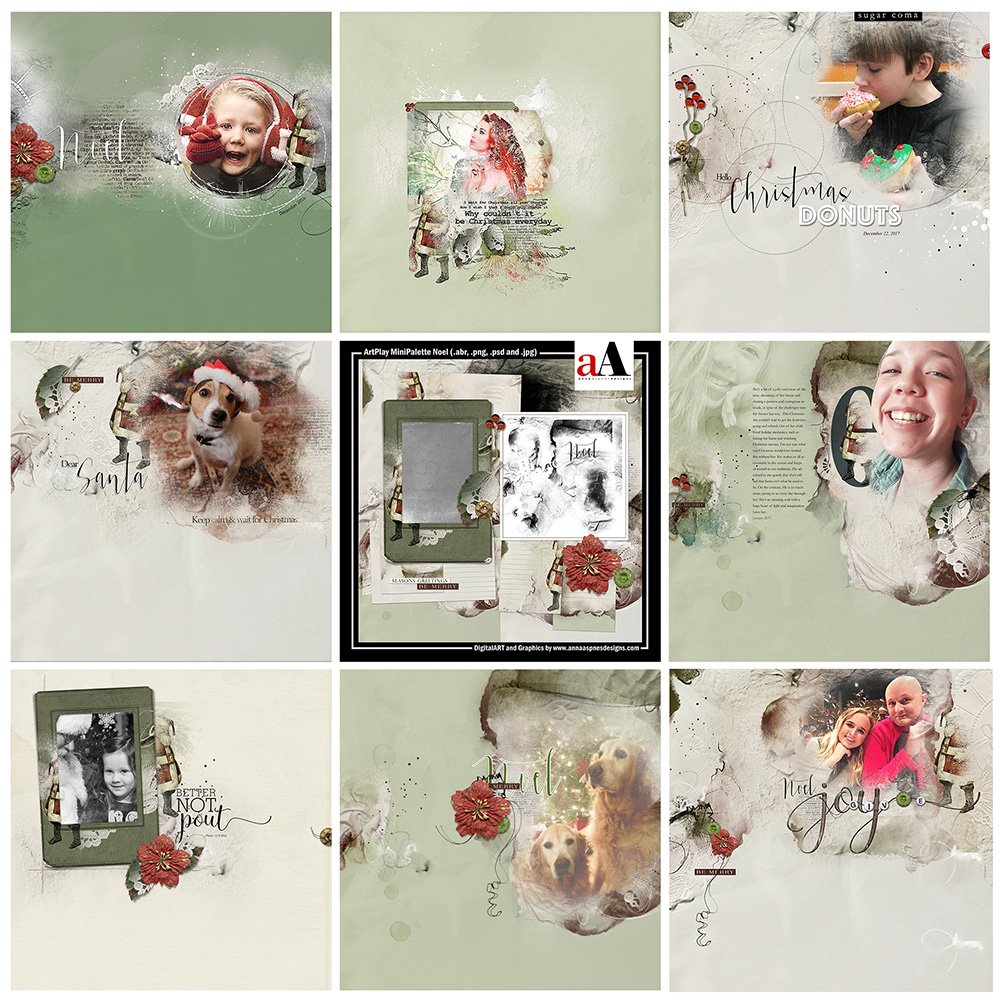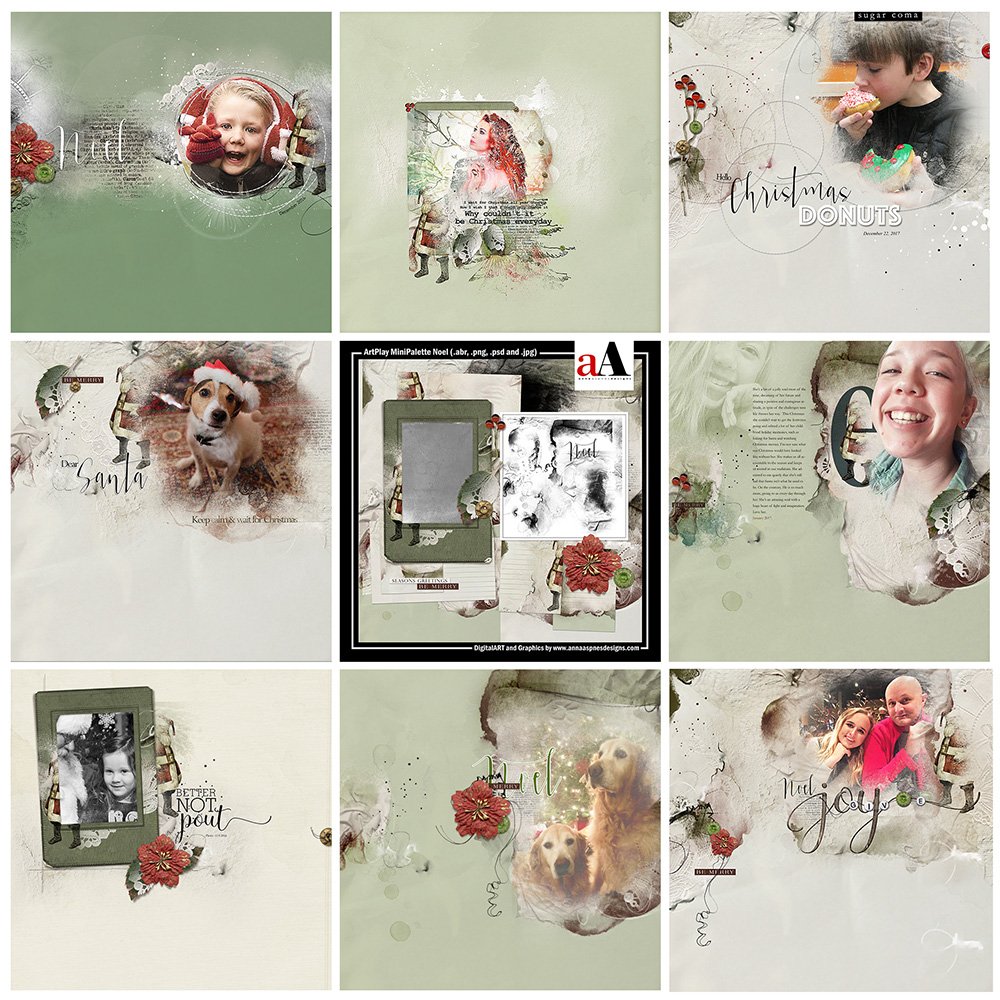 Digital Designs Inspiration Noel
See our Gallery HighLights by clicking on the images to access complete digital design supply lists. You will also find process notes and digital scrapbooking tutorials from each team member to provide new digital inspiration for using aA DigitalART designs.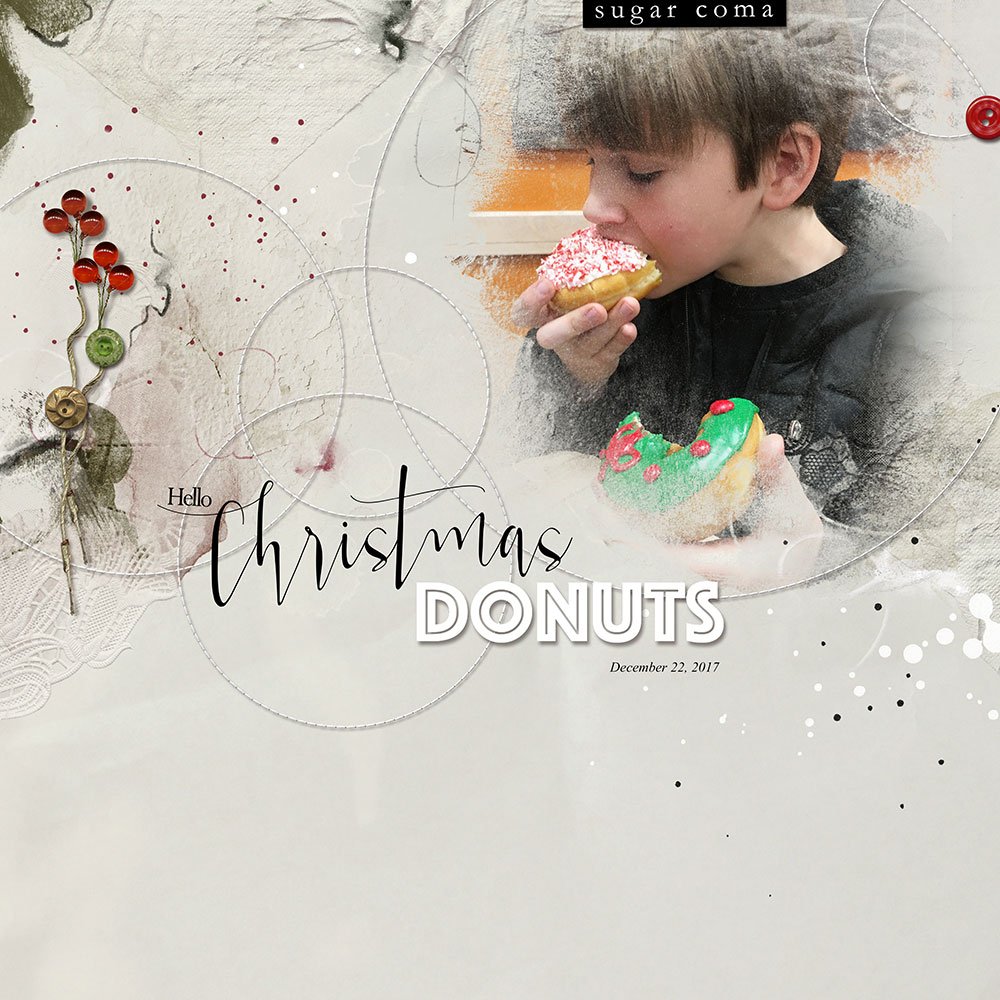 Christmas Donuts | Miki
Create Focus With Circles. Use circle stitching, ArtStrokes or other elements to frame notable areas of you page to lead the eye to the focal areas of your design. Notice how Mikki has used the stitching to encircle the elements, words and photo to lead the eye around he page and prioritize the importance of the elements on her page.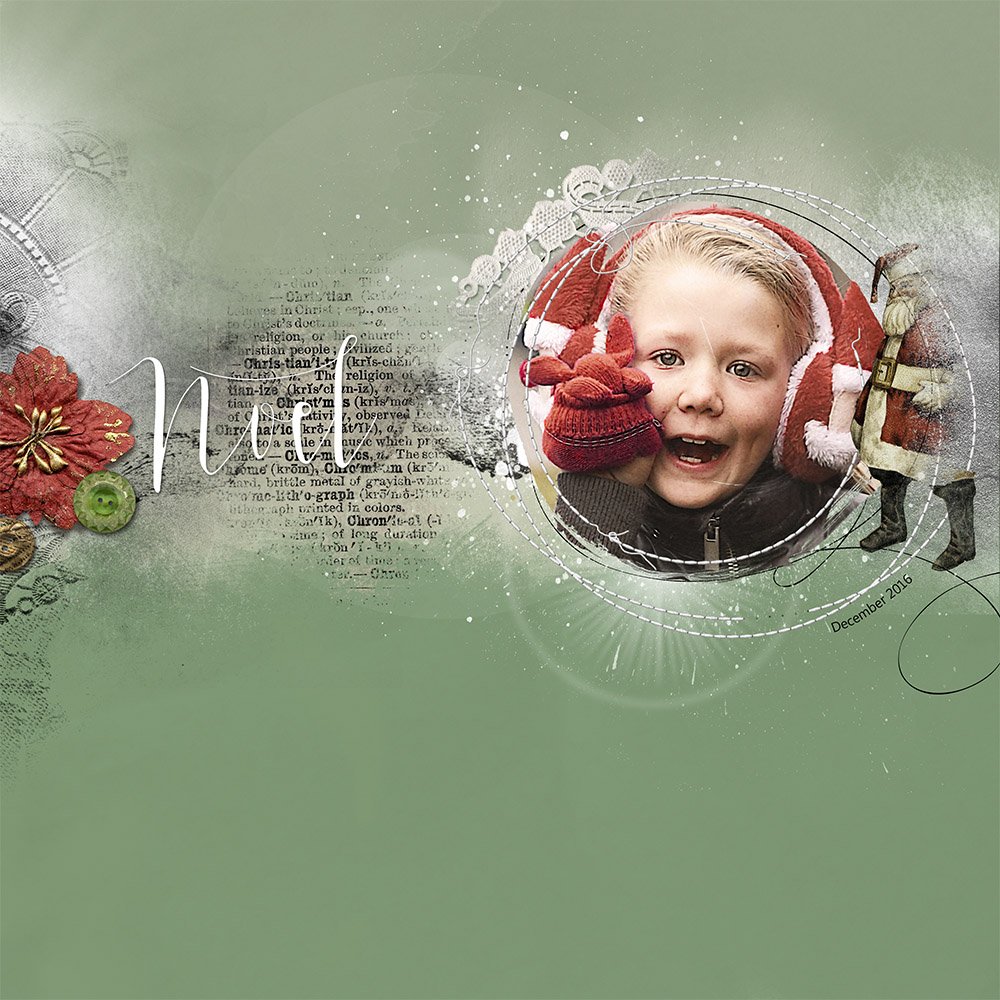 Noel | Ulla-May
Employ Linear Design. Create a layout in which the area of interest runs in a line horizontally or vertically across/down the page using the 'white' space either side of the design to create impact. This is also known as a 'band' design.
The placement of the elements leads the eye from left to right or top to bottom of the page as demonstrated by Ulla-May in her 'Noel' layout. Notice that she has also chosen to encircle her layout with stitching and ArtStrokes, which is also supported by FotoGlows.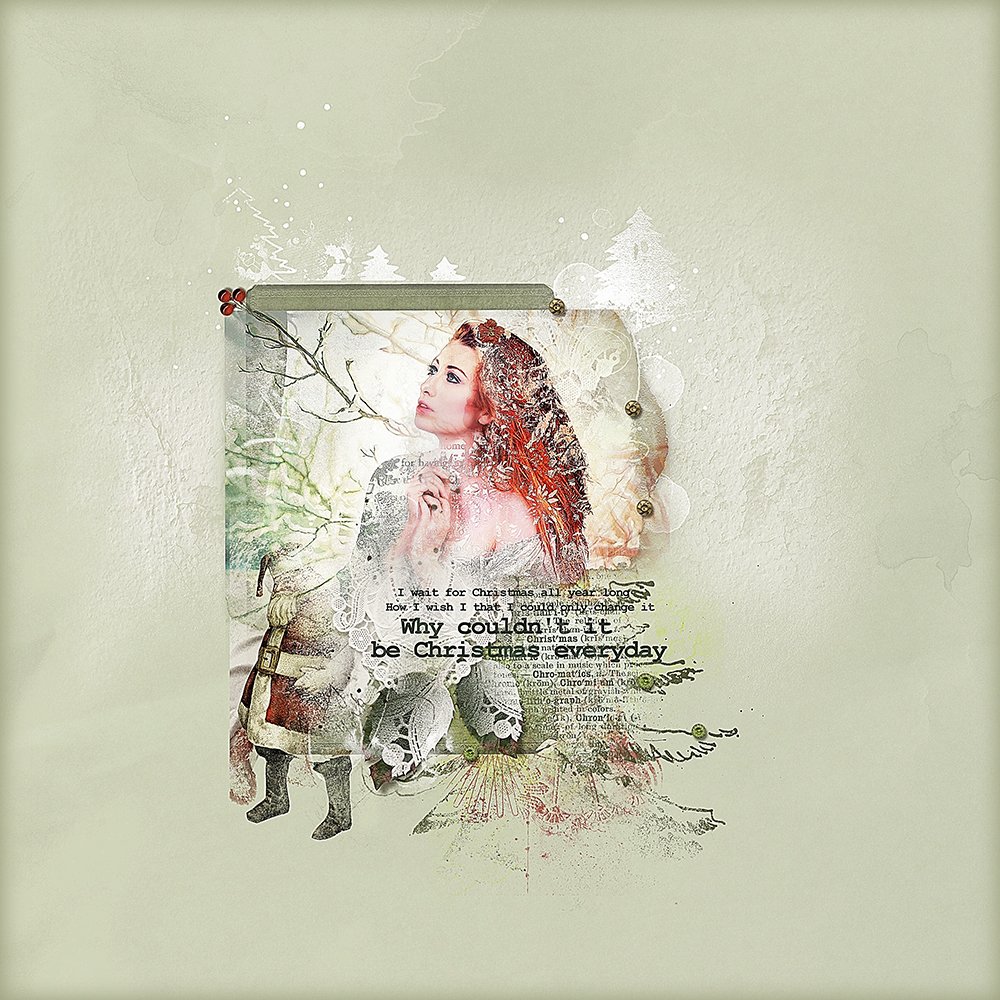 Why Couldn't It Be | Marianne
Emphasize With Elements. Use embellishments to support lines in your design and even punctuate confluences. Notice how Marianne has placed the holly berries and buttons to accentuate the underlying details and lead the eye.
Want to learn more about Design? Join the aA Year of ArtPlay 2017 which begins next week. You can learn more and register here.
Share and connect with other artsy digital scrapbookers by posting your own Digital Designs Inspiration Noel in the AnnaGallery.