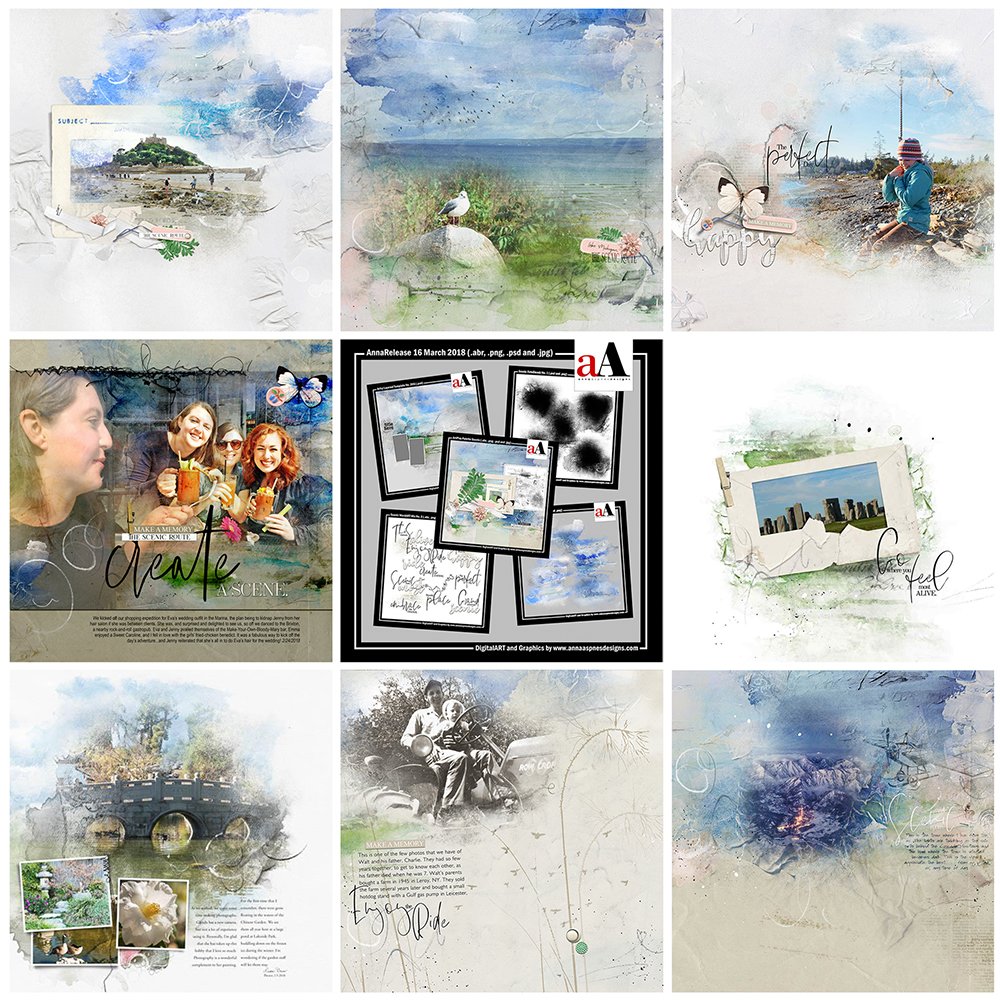 Happy Monday! Today we're sharing Digital Designs Inspiration Scenic.
AnnaRelease Scenic is the newest collection of digital designs for scrapbookers, photographers, artists and crafters to be released into the Anna Aspnes Designs store.
AnnaRelease Scenic
The aA Creative Team members have been creating a scene with the NEW ArtPlay Palette Scenic and supporting DigitalART products.
More digital designs inspiration Scenic of course, can be located in the AnnaGallery.
Note that the AnnaRelease bundled option is available for ONE WEEK ONLY.
Click on the image below to view more digital designs inspiration 'Scenic' or visit the AnnaTeam Layouts board on Pinterest.
Digital Designs Inspiration Scenic
See our Gallery HighLights by clicking on the images to access complete digital design supply lists.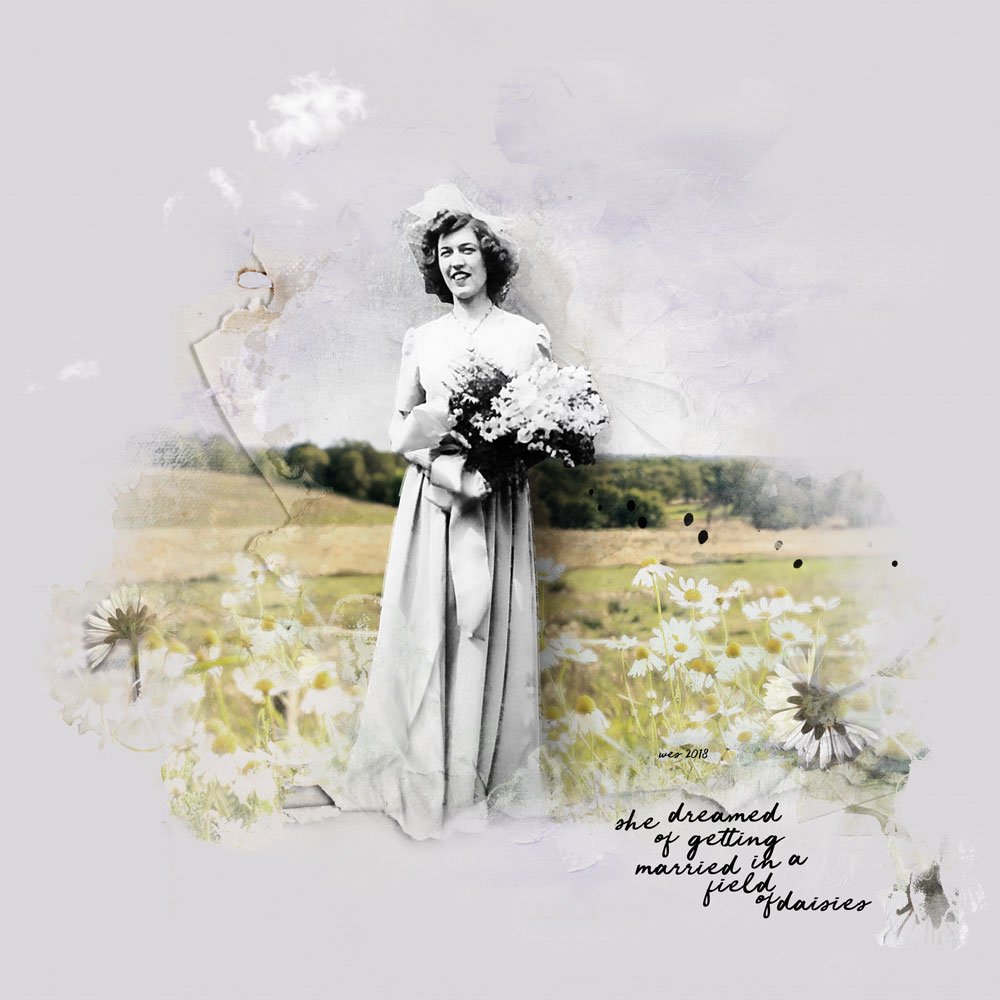 The Bride | Adryane
Multi-FotoBlendz Masking
Use multiple FotoBlendz clipping masks to blend your photo.
Adryane stacked four of the new Scenic FotoBlendz masks (.png versions) and clipped a copy of the composite layer to each of the masks. The masks were then modified slightly to remove any sharp edges.
I love how the addition of PaperTextures add visual interest to the page.
See also:
Judy's Garden | Beverly
Foundation of Transfers
Use a variety of transfers and overlays to create a foundation for your photos.
Place the elements overlapping in a pleasing arrangement on a solid background paper to serve as a mat for your photos.
Notice how this adds an artsy effect to Beverly's otherwise traditional design.
See also: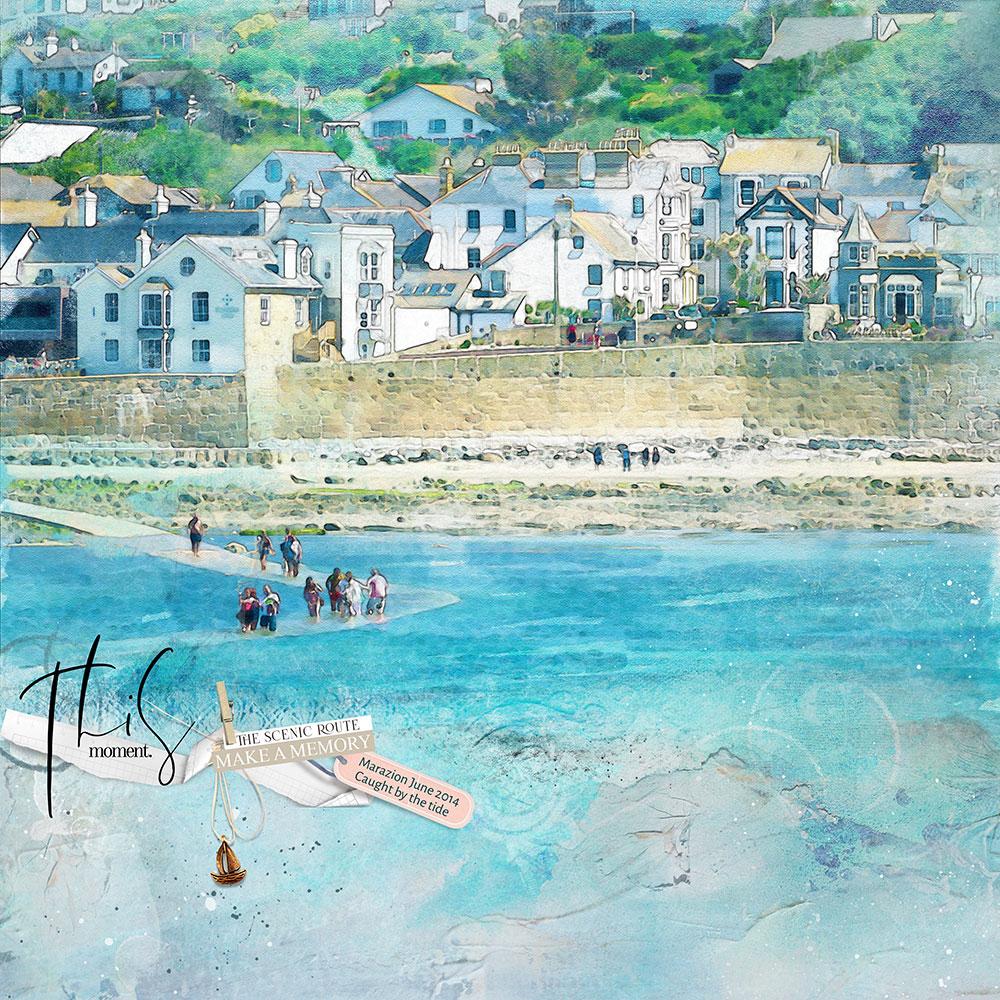 Marazion Cornwall 2014 | Viv
Title Elements Clusters
Create a fun title element that draws the eye and adds visual interest to your page.
Group a variety of embellishments with different properties. For example, a combination of generic, thematic and attachment elements.
Then add your text as demonstrated by Viv.
Also see:
Want More Digital Artistry and Scrapbooking Guidance?
Find more Digital Designs Inspiration Scenic in the AnnaGallery.
We invite you to post your pages and share your digital scrapbooking and artistry adventures.