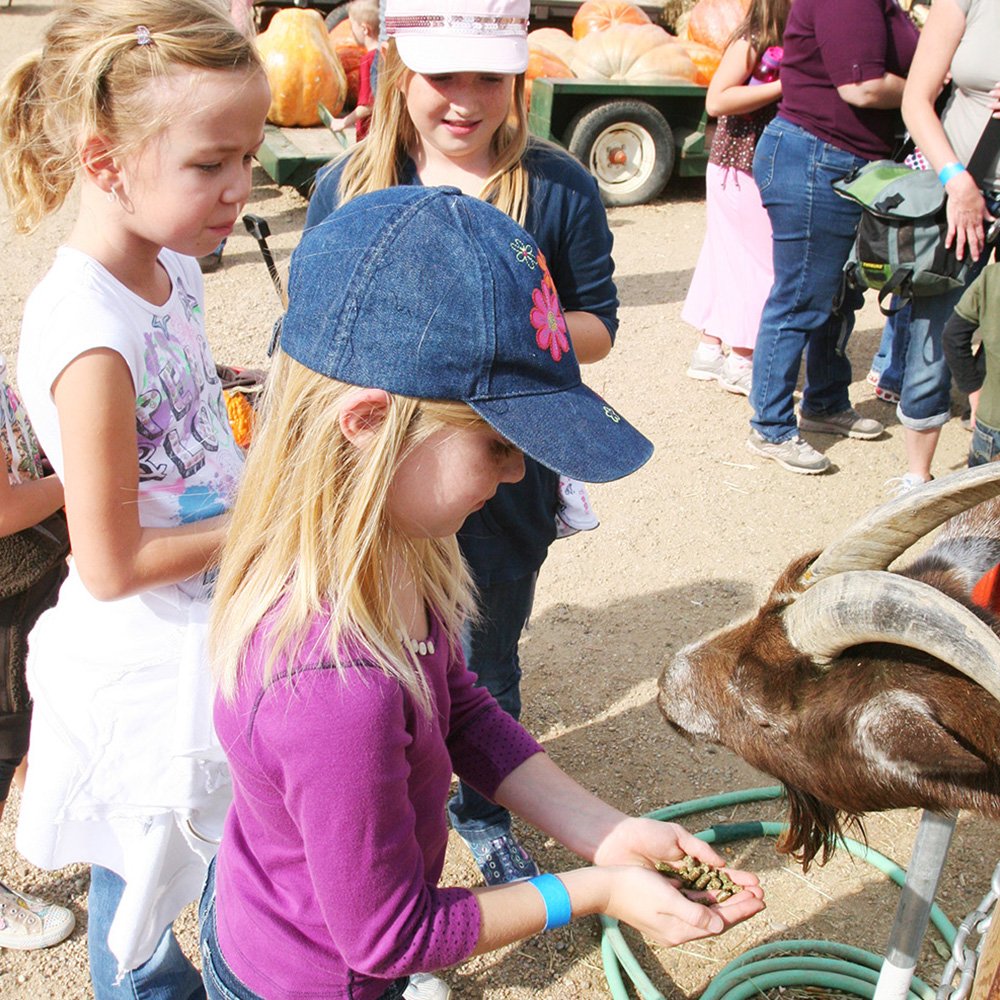 Today I'm sharing a Do It for D fundraiser to help a little girl we know and love.
They say cancer touches everyone at some point.
It's not my first encounter but one that has hit too close to home.
We learned last week that Ella's friend has been diagnosed with Stage II Hodgkin's Lymphoma.
I call her little because I still think of them all being this age.
This photo was taken during our annual visit to the pumpkin patch in 2009.
Delaney was trying to tell Ella and her older sister Ainsley that feeding the goat was a good idea.
They were not convinced but Delaney has always been the spirited one of the 3 girls.
And she's going to need every ounce of tenacity over the coming months as undergoes chemotherapy, making decisions no 16 year old should ever have to make.
My heart hurts for her and her Mom, who also happens to be a very close friend of mine.
Being a Mum has been the most rewarding and humbling role of my existence and she deserves to have that very same opportunity some day.