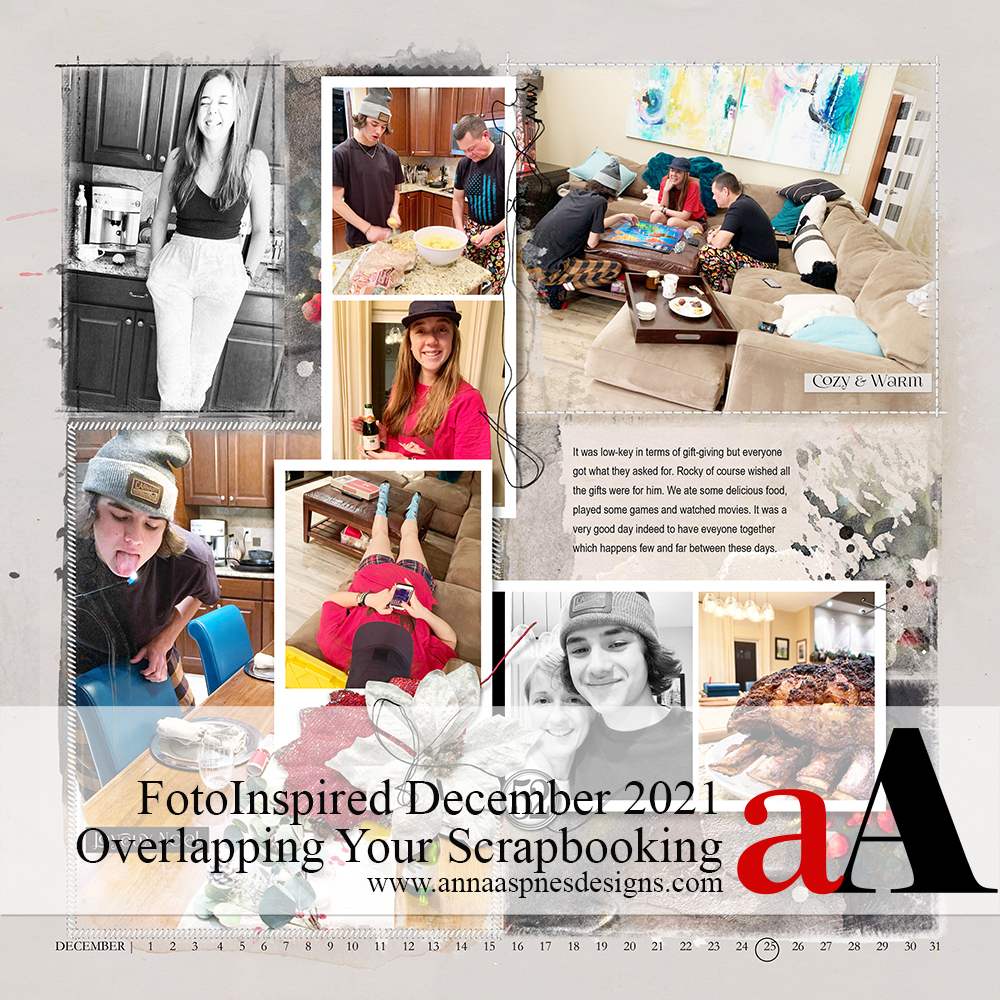 Today, I'm sharing my FotoInspired December 2021.
FotoInspired December 2021
New to FotoInspired?
Join the dedicated FotoInspired community on Facebook.
The FotoInspired Stats
A total of 3 double-page spreads.
December memories.
Christmas 2021
Here are my layouts PLUS some thoughts on taking a break from your FotoInspired layouts .
December 2021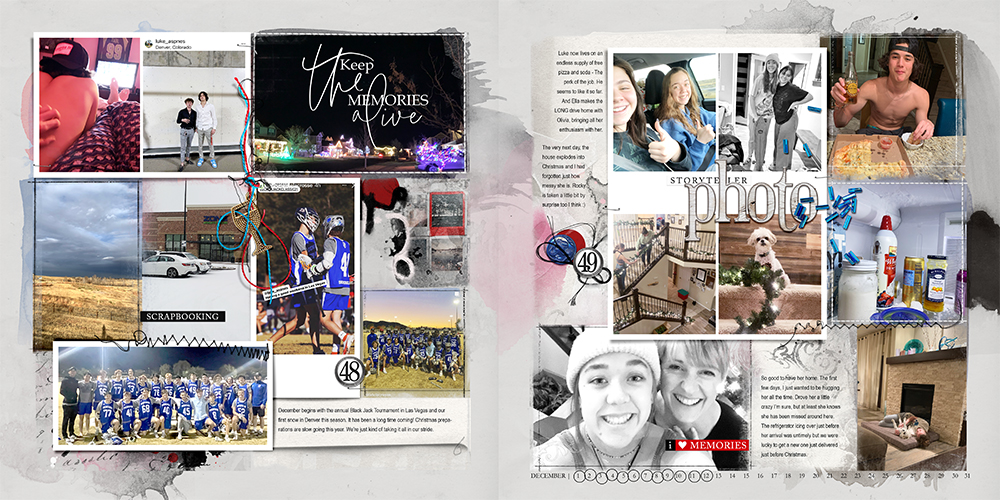 Week 48 and 49 | December Memories (1)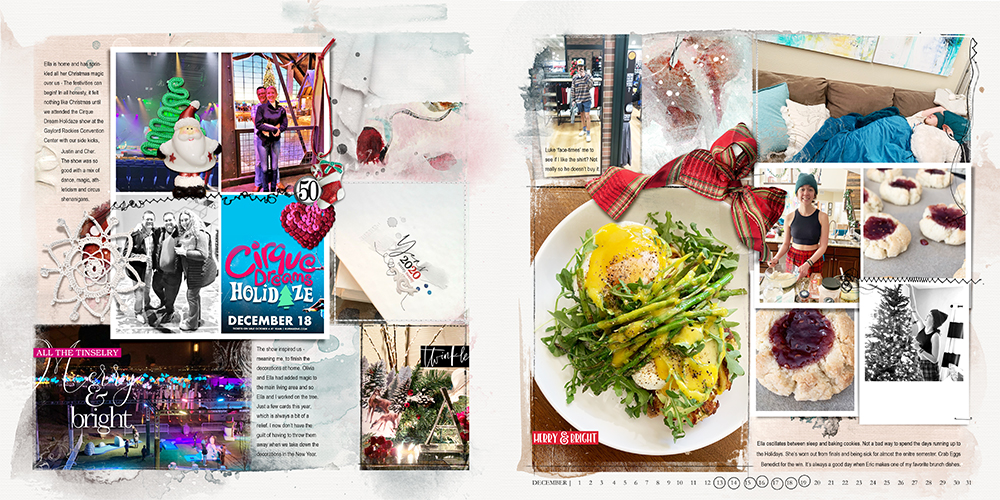 Week 50 | December Memories (2)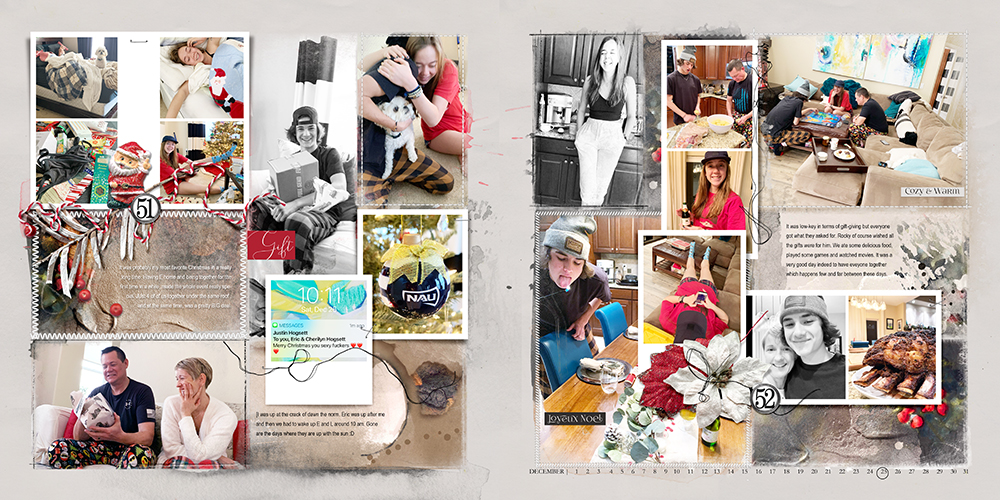 Week 51 and 52 | Christmas/New Year'
Overlapping Your Scrapbooking
It's OK to use the same photos in different digital scrapbooking layouts or projects.
The Stories of our lives often overlap, so it stands to reason that our Documentation of these events, would do the same.
I have absolutely NO qualms in using the same photos Twice.
Duplication of images can create Emphasis, fill in gaps in your photo projects, and form Connections between stories.
For Example…
Many of my December and Christmas photos will appear in both my FotoInspired and Holiday Project pages.
The use of these photos in the FotoInspired project provides a detailed weekly, biweekly or monthly view of our year, with all the little Anecdotes thrown in for good measure.
The Holiday Project is more about sharing the BIG stories and providing an wend-of-year Summary of changes, growth and evolution.
In essence, the photos support 2 very different Purposes in my photo artistry and digital scrapbooking.
Both are of Value and add Meaning to my memory keeping efforts.
Try this:
Focus on the Story instead of the photos.
In other words, make the Story central to your photo artistry and digital scrapbooking projects.
When you take this approach, the photos will be in Support of the story (as opposed the the story coming secondary to the photos.)
This will then make the Same photo(s) relevant to multiple events or Stories that you are sharing through your memory keeping pages.
See also: