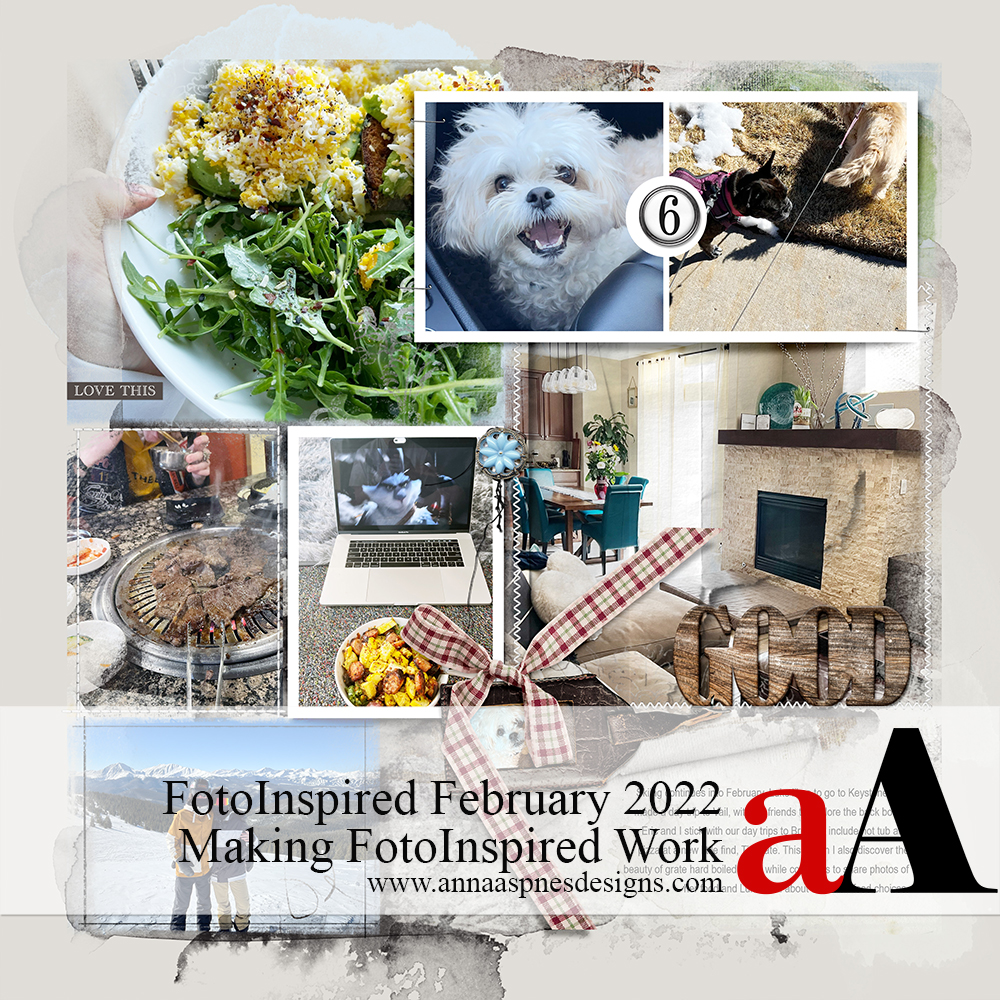 Today, I'm sharing my FotoInspired February 2022.
FotoInspired February 2022
New to FotoInspired?
Join the dedicated FotoInspired community on Facebook.
The FotoInspired Stats
A total of 2 double-page spreads.
Skiing Adventures.
Little Moments
Here are my layouts PLUS some thoughts on Making FotoInspired Work.
Febraury 2022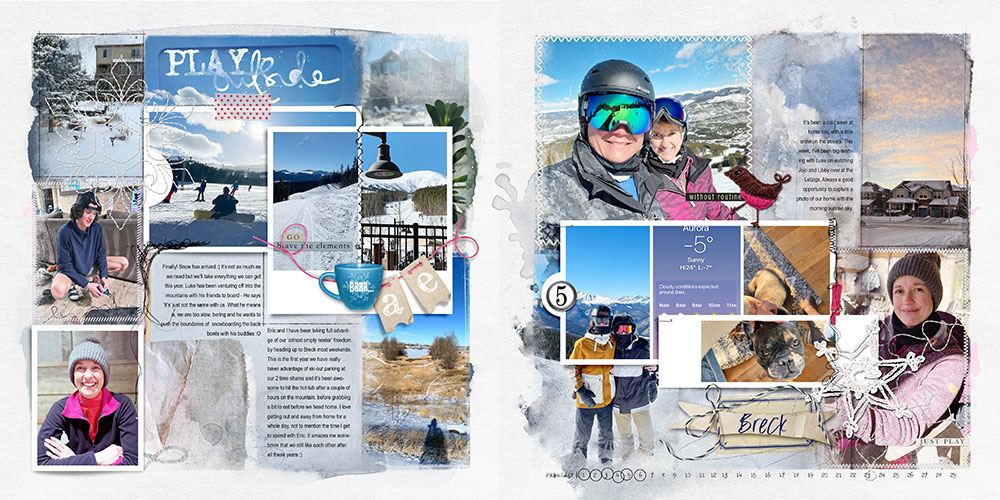 Week 5 | Skiing Adventures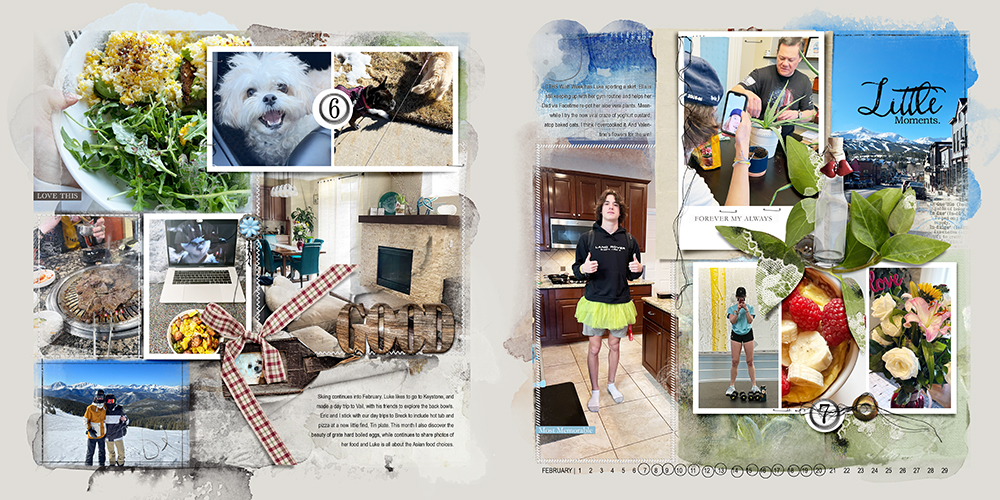 Weeks 6 and 7 | Little Moments  Note. Week 8 'rolls' into my March layouts.
Making FotoInspired Work
It's not about quantity but more about quality.
Quality of BOTH the moments experienced and the layouts created.
I would rather have one Meaningful layout that multiple pages that do not evoke the same 'heart' smile.
This month we Enjoyed the living of life which often means Being in the moment.
And can result in moments flying by Without them being captured.
It's OK not to capture ALL the moments.
It has taken me a REALLY long time to get to a place where I'm more Relaxed about documenting.
I take photos when I think about it, and Don't worry about it if I don't.
This makes my project Much less stressful, and in a way, it all feels a bit more Authentic.
I take photos of my Life instead of living to take Photos.
See also: