FotoInspired Inspiration July 2017 is here.
In year 2017, I'm making a BIG effort to celebrate every day ordinary moments through art.
I stopped for a while and regretted it. Get the full story in Getting Inspired By Life.
We are back sharing FotoInspired Inspiration July 2017, as well as a few tips for keeping you motivated to making the daily documentation digital artistry and scrapbooking happen.
Often we make it harder than it needs to be.
FotoInspired Inspiration July 2017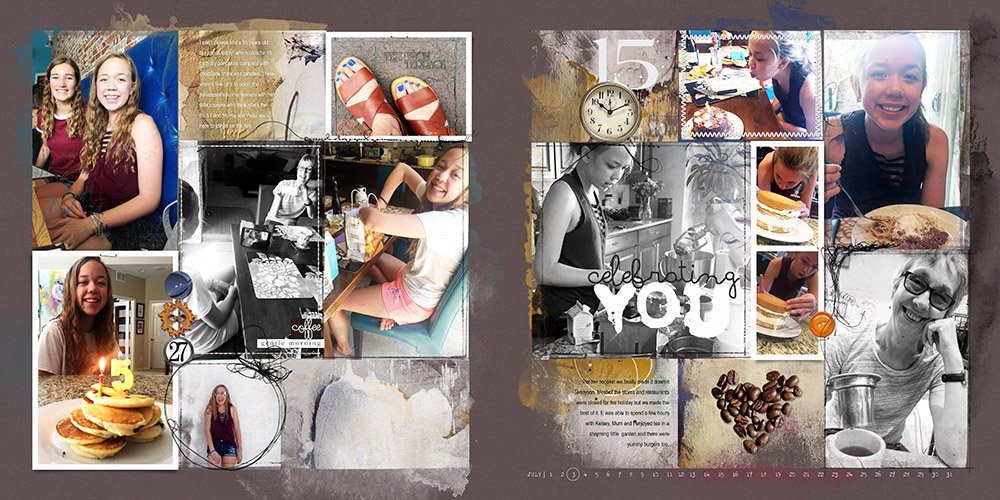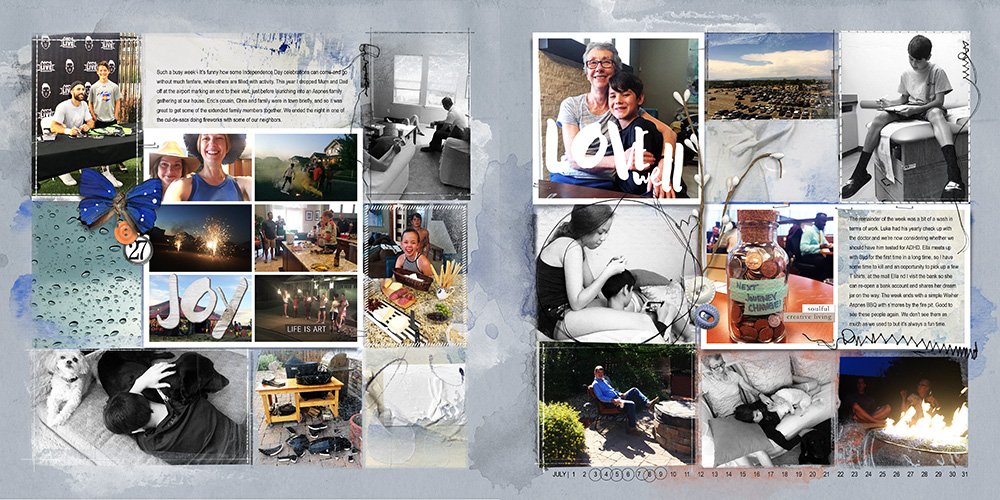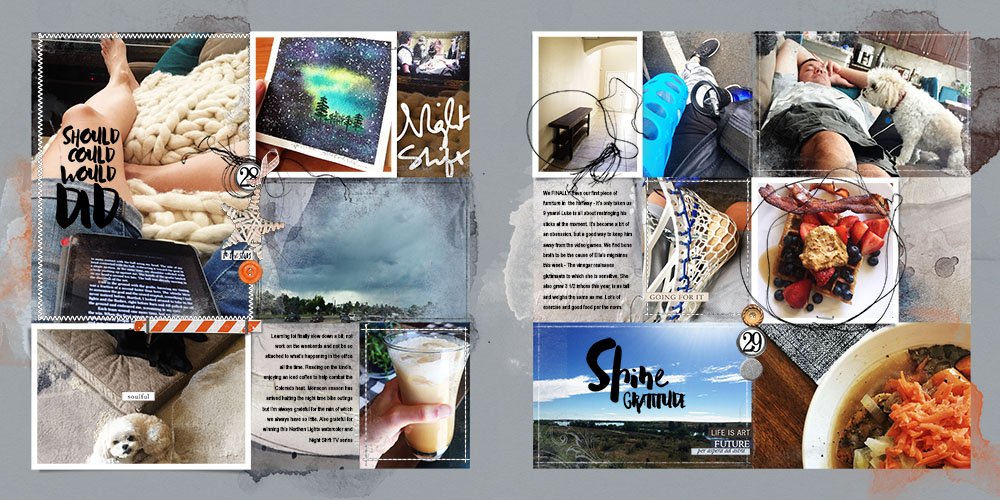 FotoInspired 2017 Weeks 27 & 29 | Anna
July Observations
July happened?
Trying to balance summer school break, with making the magic happen around here, is always a challenge for me.
I am easily distracted and find it difficult to focus, with all the activity happening just outside my studio door.
Stress is never conducive to inspiring creativity.
The photo-taking slows and and it's a matter of doing what needs to get done.
In the mode of survival creativity takes a hiatus.
We are human beings and we are wired that way.
It's all part of the ebb and flow of life.
These troughs are cyclical and short lived.
Creativity will return and you might be a bit behind (or perhaps you're just where you are supposed to be?)
And it all OK.
There are always periods of time in the year, or in life, where you have a bit more wiggle-room, to catch up and get back on track.
Ella and Luke head back to school in just over a week, and I know that opportunity awaits just around the corner for me.
Make a plan for re-establishing your routine and take steps to make it happen.
I am a huge fan of routine, with just enough flexibility, to keep both life and work interesting.
Take a small step each day to get back on track.
For example:
Challenge yourself to at least one photo per day.
Spend 10-20 minutes getting your photos downloaded.
Organize and sort your photos by week so your photos are ready and waiting.
Breaking the process down into manageable steps will prevent overwhelm, and the completion of each one, builds confidence and overwhelm.
Shift your perspective and focus on the positives.
The reasons you scrapbook are a lot more motivating than how many pages you haven't been able to create.
Revisit why you are doing this in this in the first place, and use this motivation, to create momentum in the layout-making.
The happiness you will feel, and the enjoyment you will glean from the finished pages, is a LOT more powerful than the dread of thinking about all the pages you have yet to make.
Give yourself credit for what you have been able to do (as opposed to the typical focus of what you haven't).
Just do it one small step at a time.
Slow and steady wins the race.
a

A

Creative Team Inspiration
See our Gallery Inspiration by clicking on the images to access complete digital design supply lists.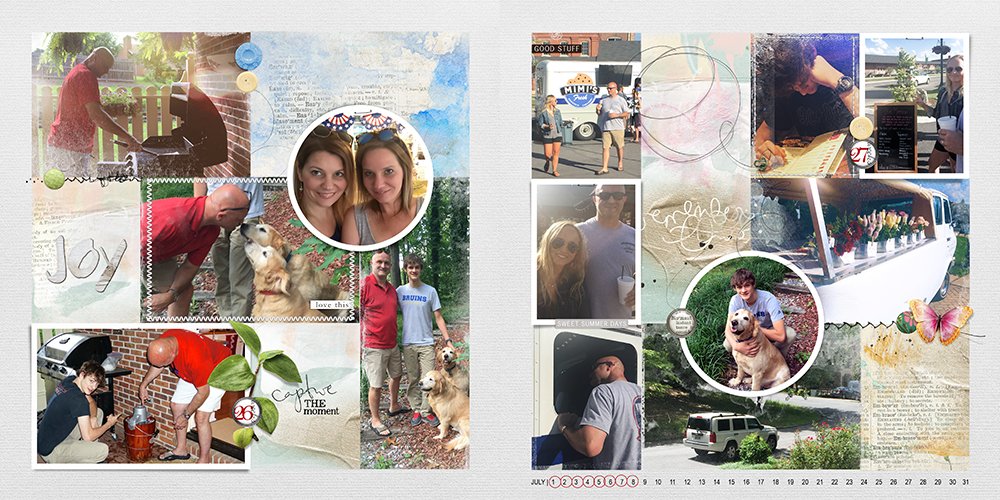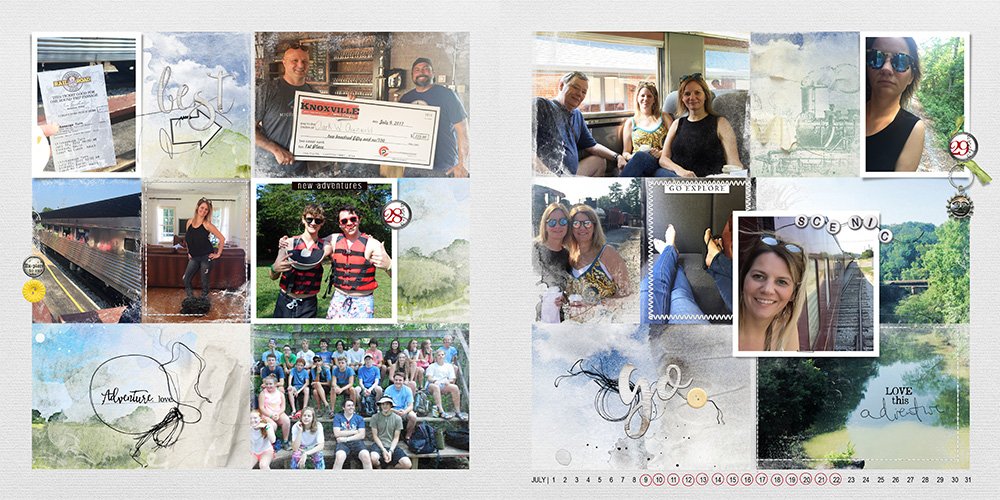 FotoInspired 2017 Weeks 26-29 | Lindy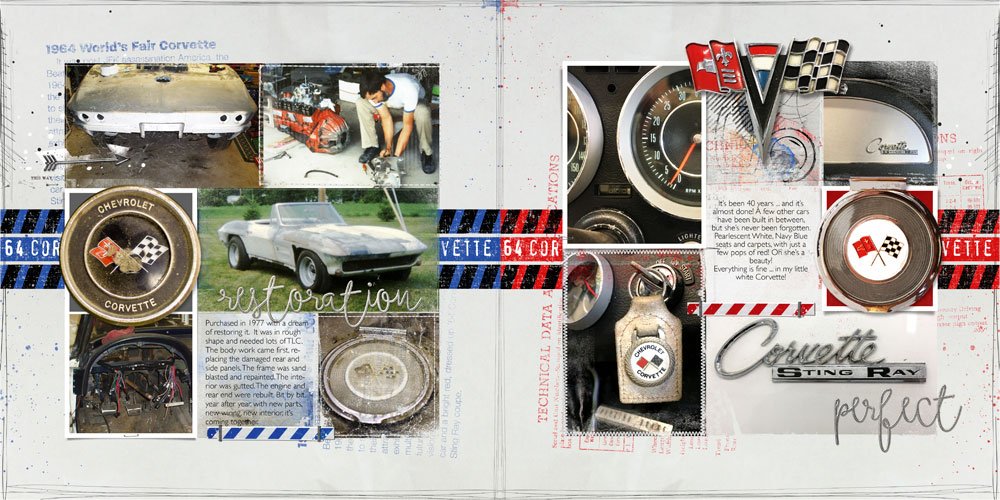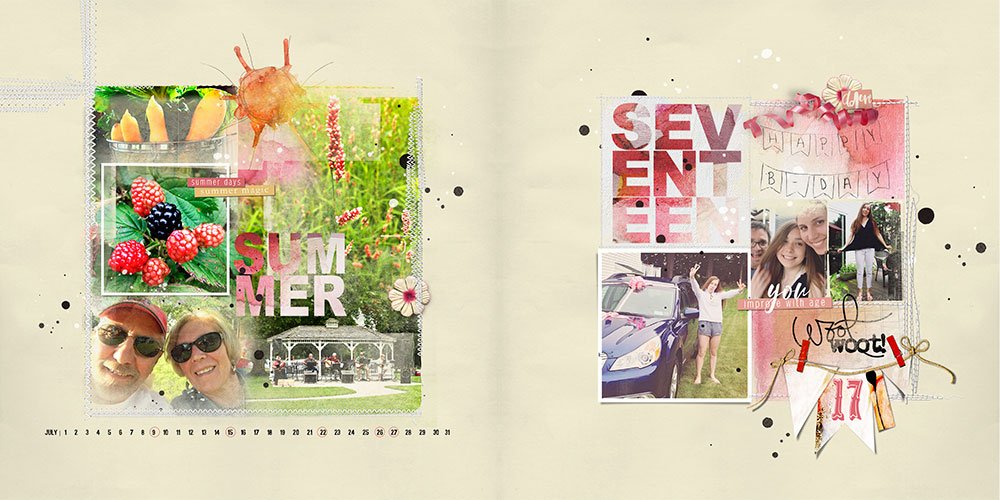 FotoInspired July 2017 | Miki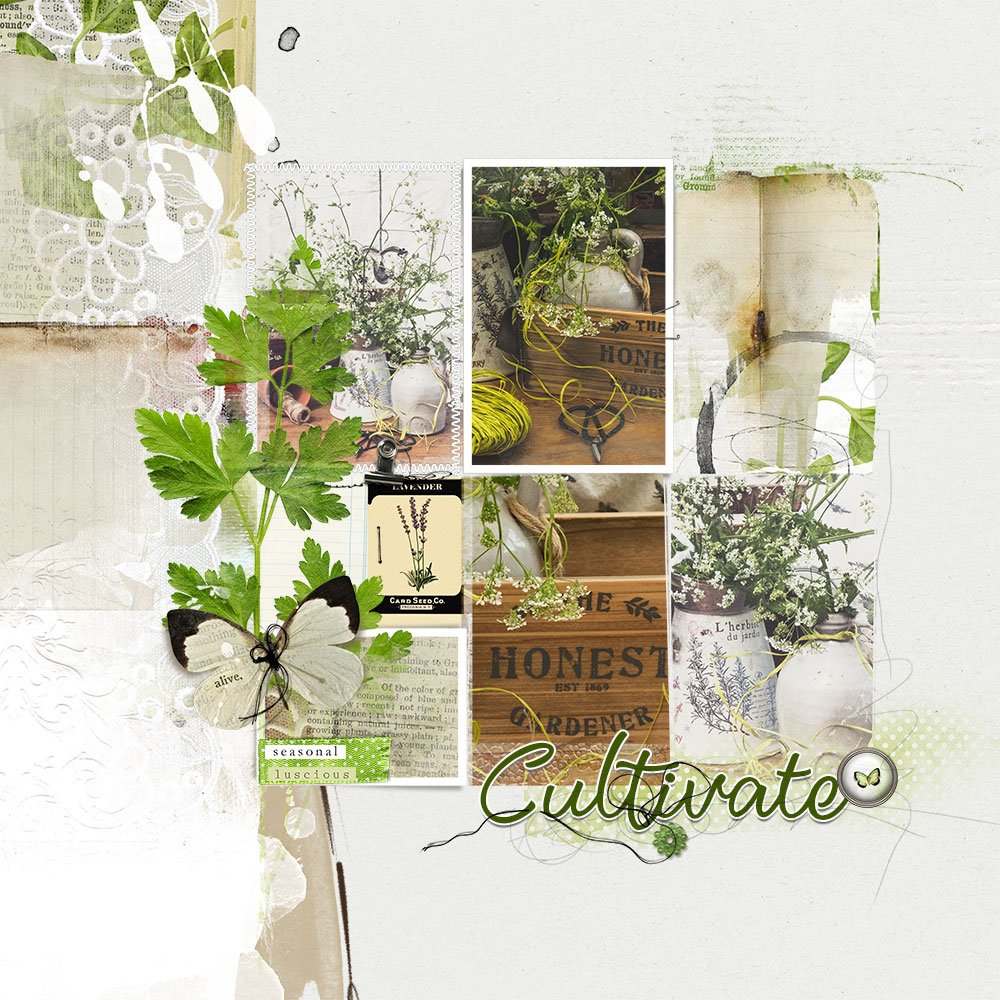 Cultivate | Viv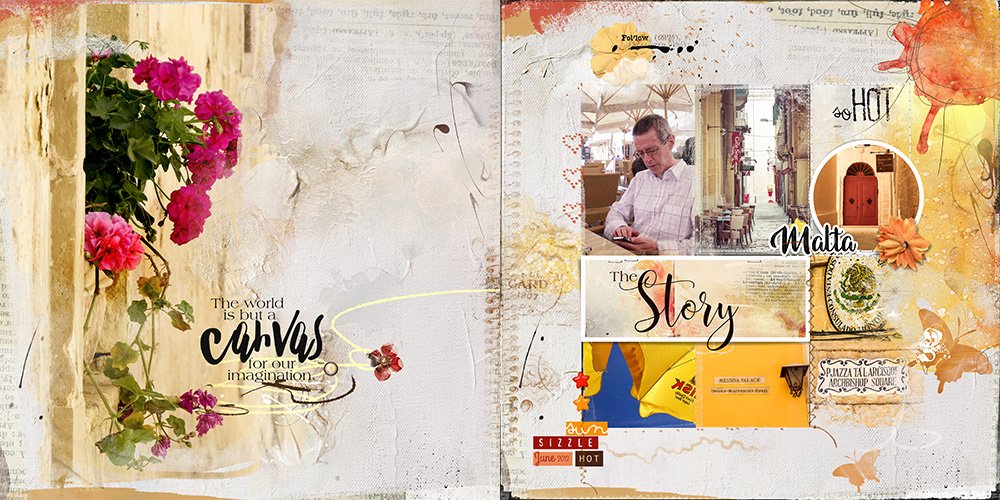 Remembering Malta | Viv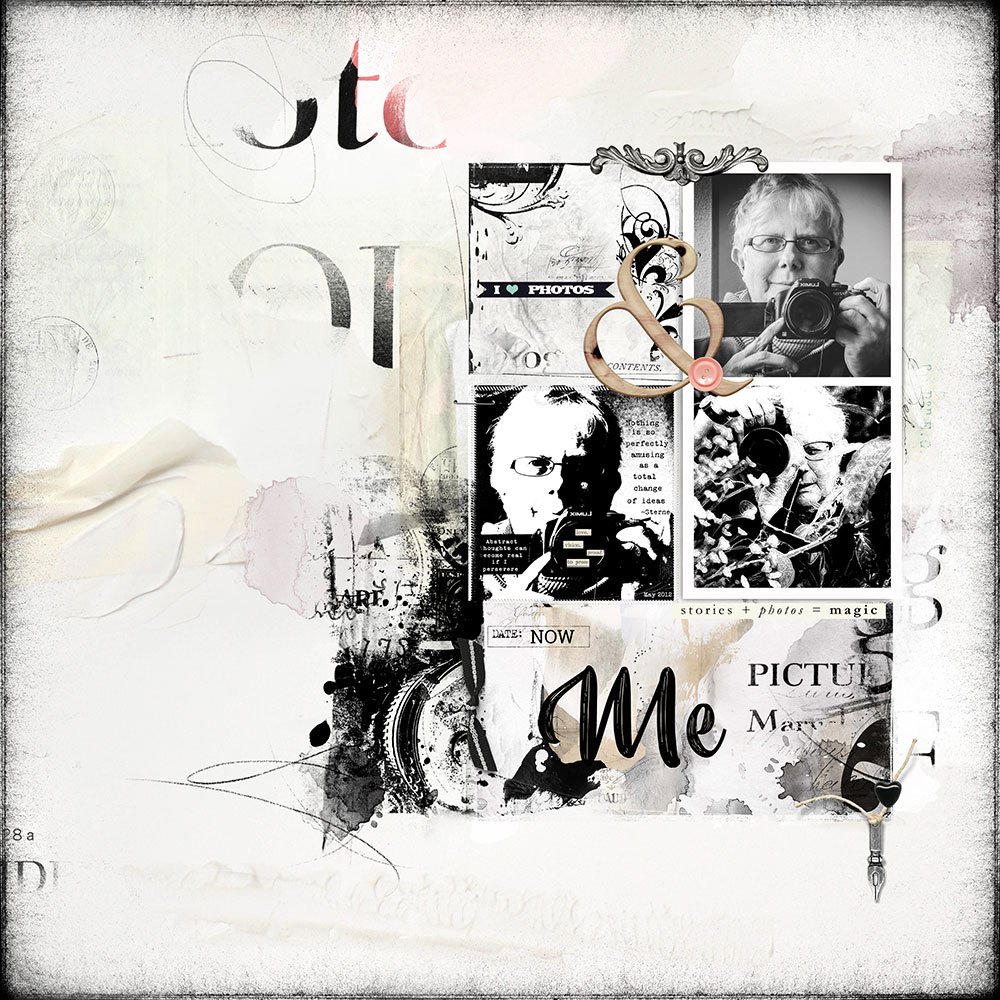 About Me | Viv