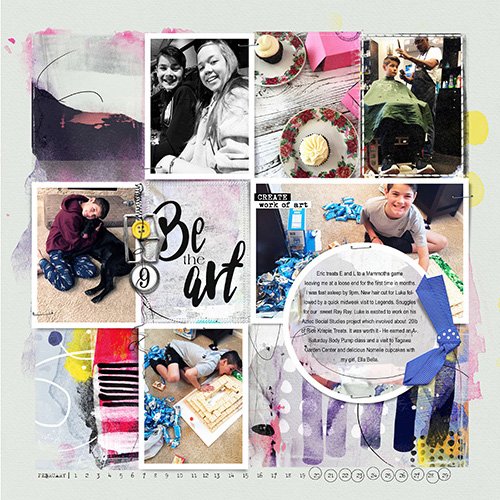 FotoInspired Inspiration March 2017 is making it's debut today.
In year 2017, I'm making a BIG effort to celebrate every day ordinary moments through art.
I stopped for a while and regretted it. Get the full story in Getting Inspired By Life.
We are back to share March FotoInspired Layouts and Inspiration.
I'm a little bit behind this morning after all the 'March Madness.'
I'm in the middle of teaching a number of classes.
There was the Oscraps Birthday Celebration.
My own birthday which fell by the wayside this year for various reasons (and I'm planning a BIG do-over)
A few dramas at home which are part and parcel of every day life.
Falling behind is not the end of the world because you can be flexible to this type of change in your FotoInspired pages.
A few ideas to get you back on track:
Selective Photos. Consciously take and choose fewer photos for your pages. Capture moments that showcase what the every day looks like for you. This is rather a snapshot of life, as opposed to detailed documentation – Save the latter for inclusion in one of your artsy layouts. The fewer photos you have for a month, the less time you have to put aside to make the magic happen.
Condense You Pages. Do you create one double-page layout a week? Try getting 2 weeks into ONE FotoInspired Template to cut your layouts by half.  And if you're under a real time crunch you can create just ONE layout for the whole month. Challenge yourself to make a list of the highlights or the top 5-10 things that happened in your month. The quicker they come to mind, the more relevant they are in your world. And give yourself permission to let go of the rest.
Maintain Focus. Keep your attention on what is most important to you. In my case, it's the stories and photos, so I will devote less time to the art portion of the layout. This does not mean remove the art, but make smart choices that will save you time. Perhaps you will trade brushes for overlays, transfers for layered files, elements for MultiMedia files, use WordART instead of creating your own titles.
Assess Priorities. Look at the pages you have created in the past to remind yourself of the progress you have made in your memory keeping. This always re-ignites the spark that keeps me motivated in this project. Then look at your calendar and find a recurring day and time to do the work and celebrate the ordinary moments. Think of it less as NEEDING to catch up on endless pages but more WANTING to spend the time with those moments that may go otherwise unnoticed.
Please Remember:
Less is more, and quality, always rules over quantity.
It's never about what you were unable to do. It's always about what you have been able to achieve.
FotoInspired Inspiration March 2017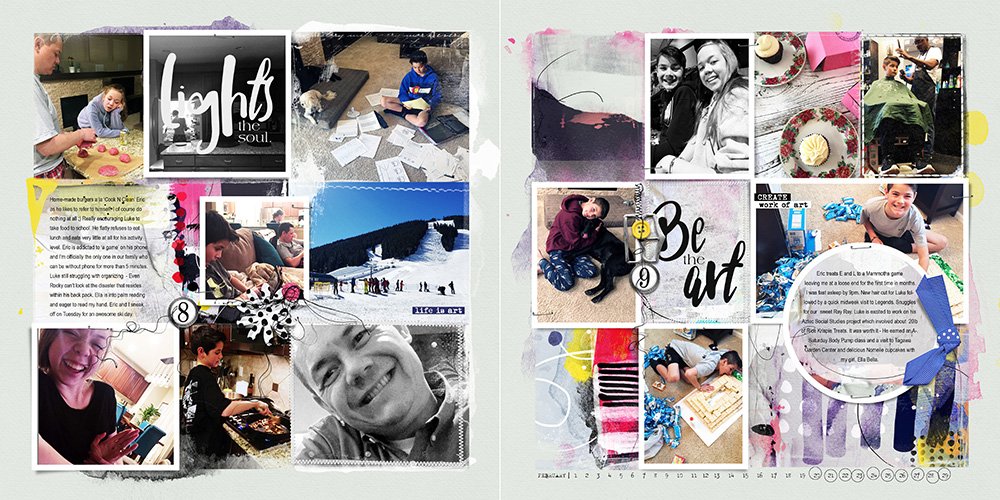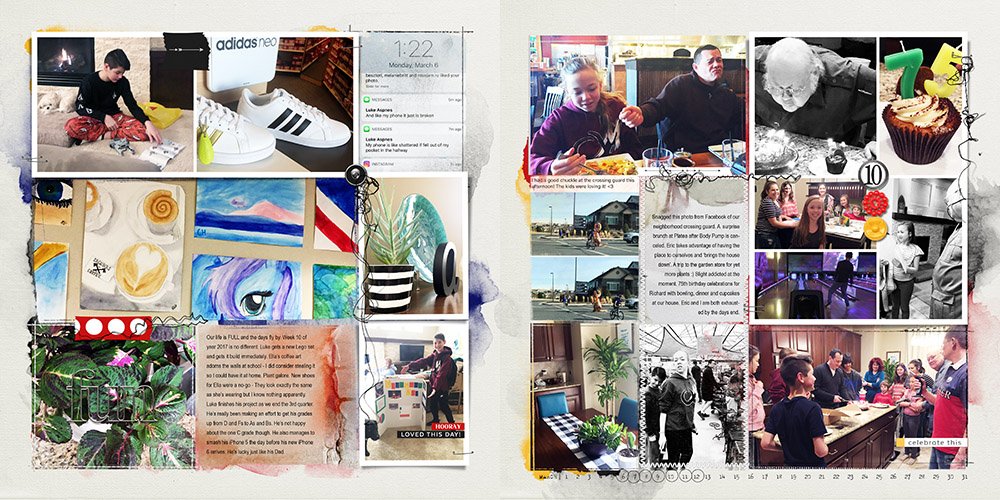 FotoInspired 2017 Weeks 8-10 | Anna
a

A

Creative Team Inspiration
See our Gallery Inspiration by clicking on the images to access complete digital design supply lists.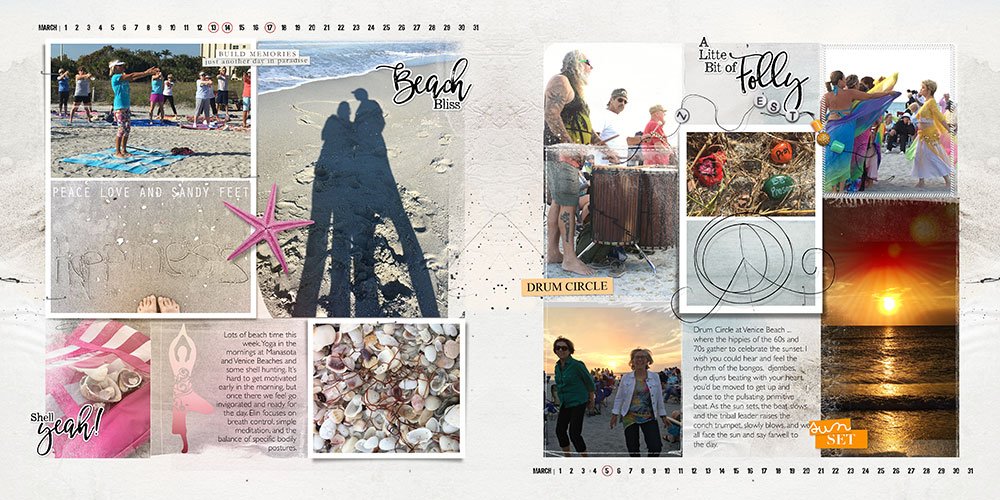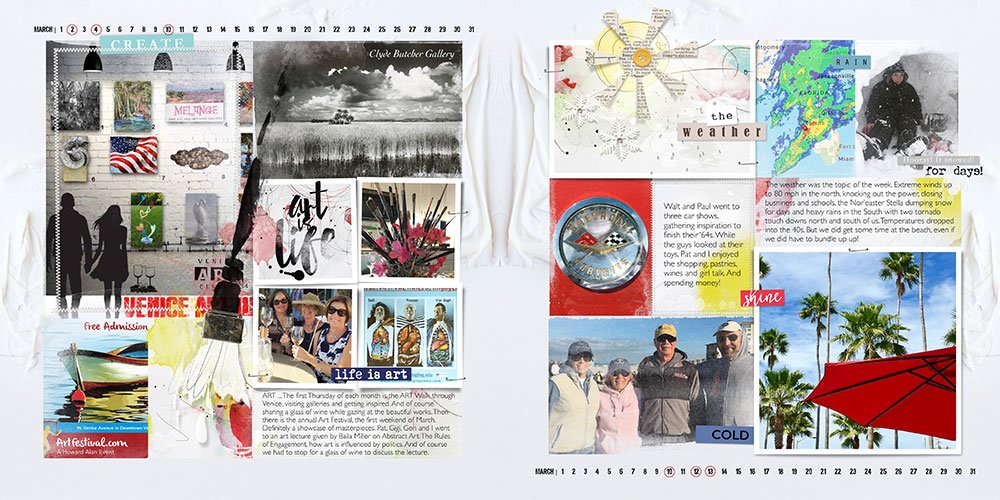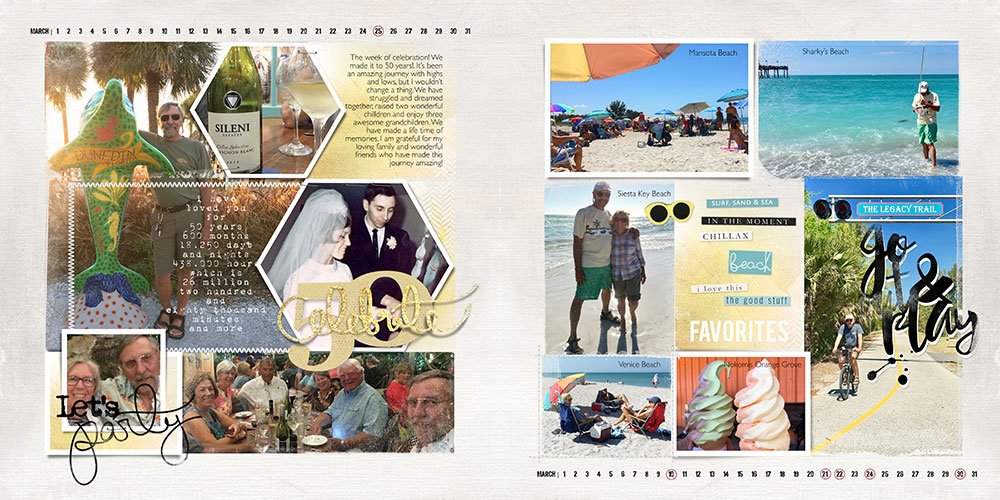 FotoInspired March 2017 | Miki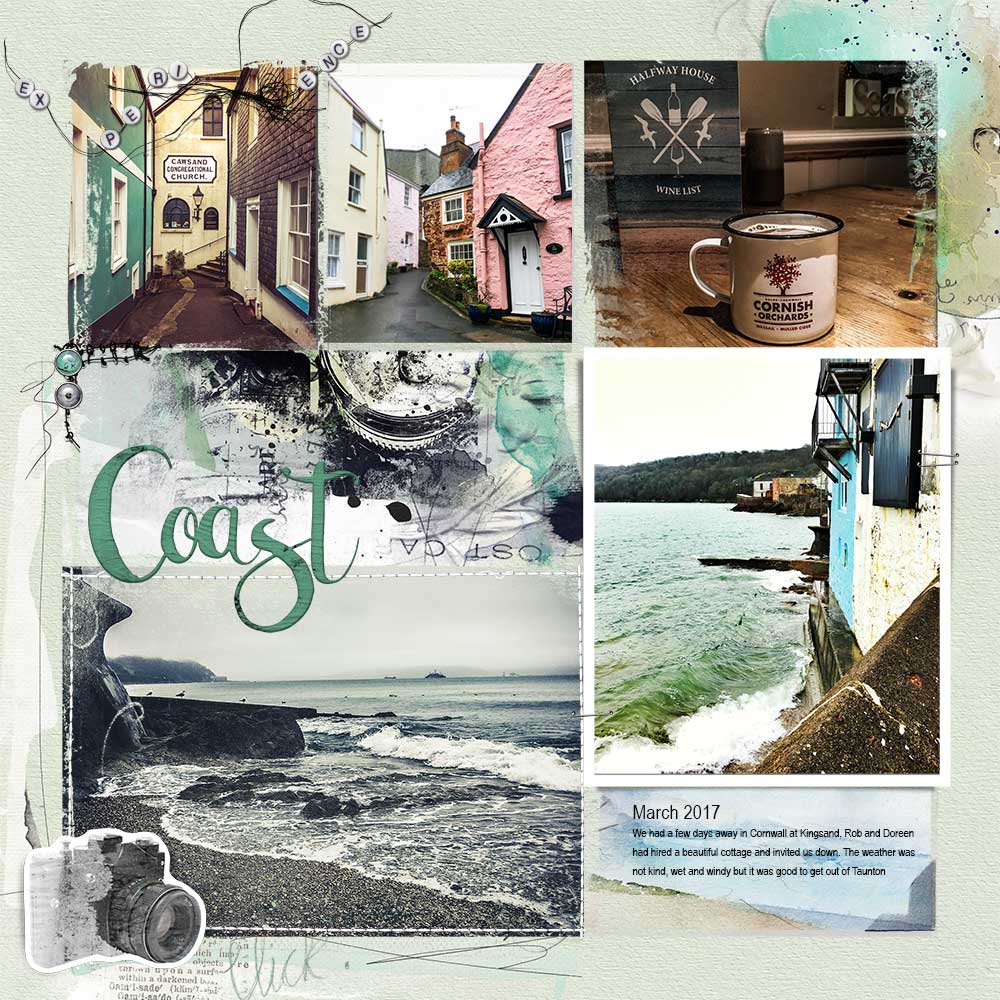 FotoInspired March 2017 | Viv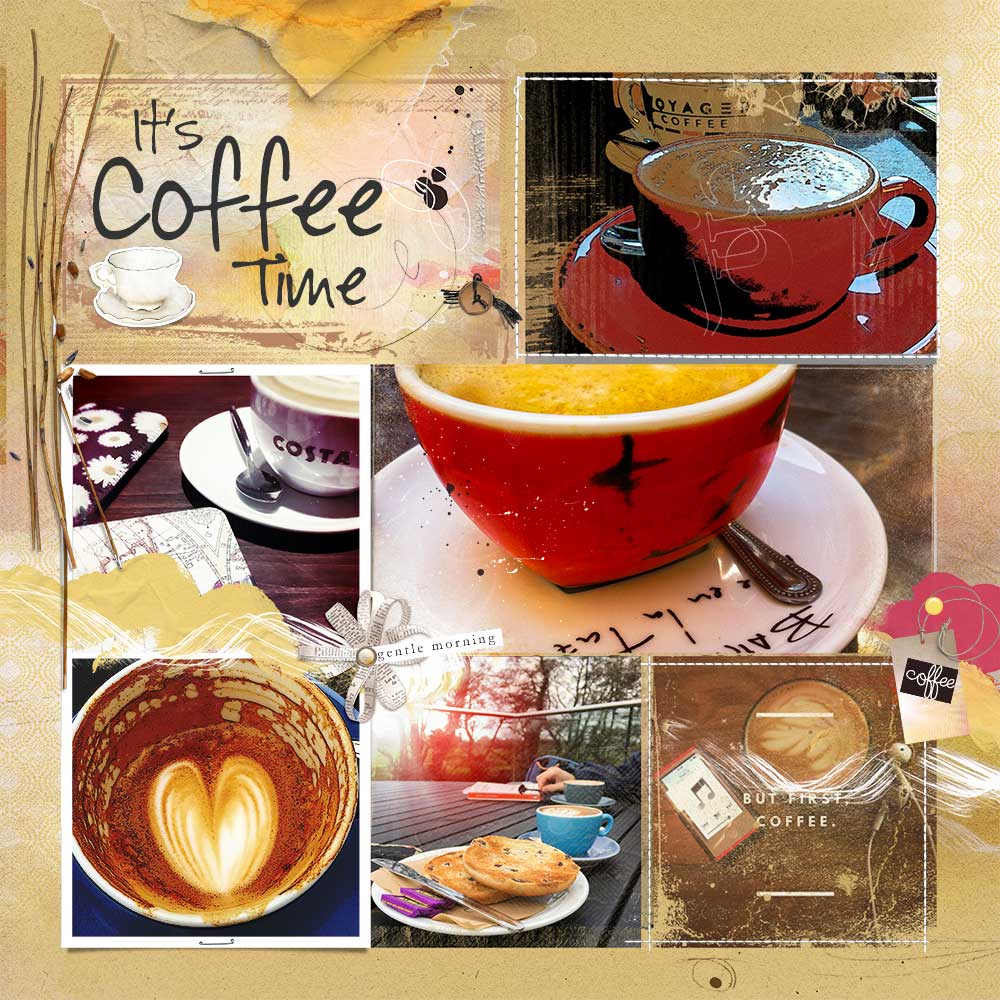 Coffee Time | Viv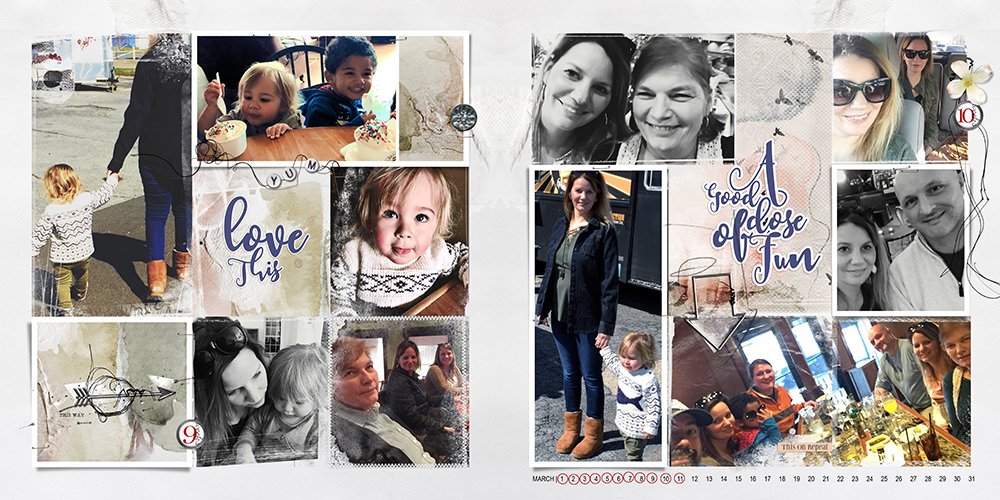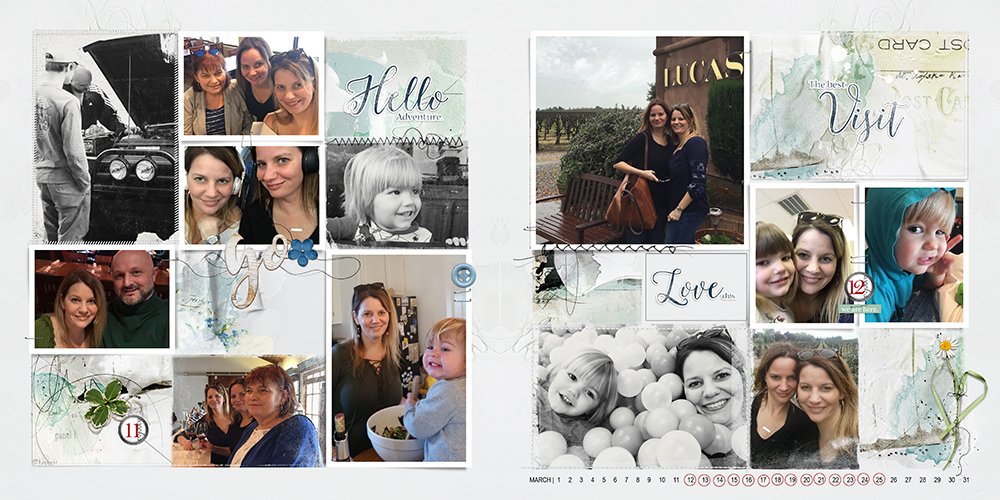 FotoInspired 2017 Weeks 9-12 | Lindy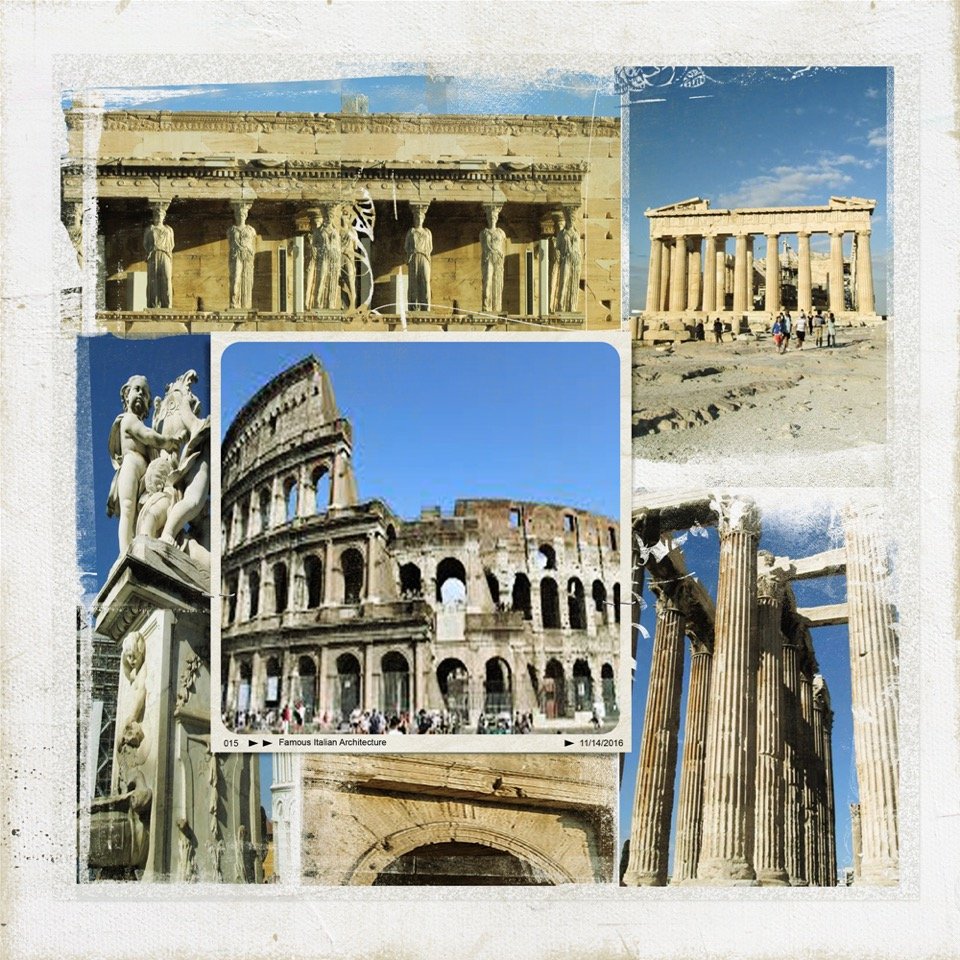 Italian Architectural | Christy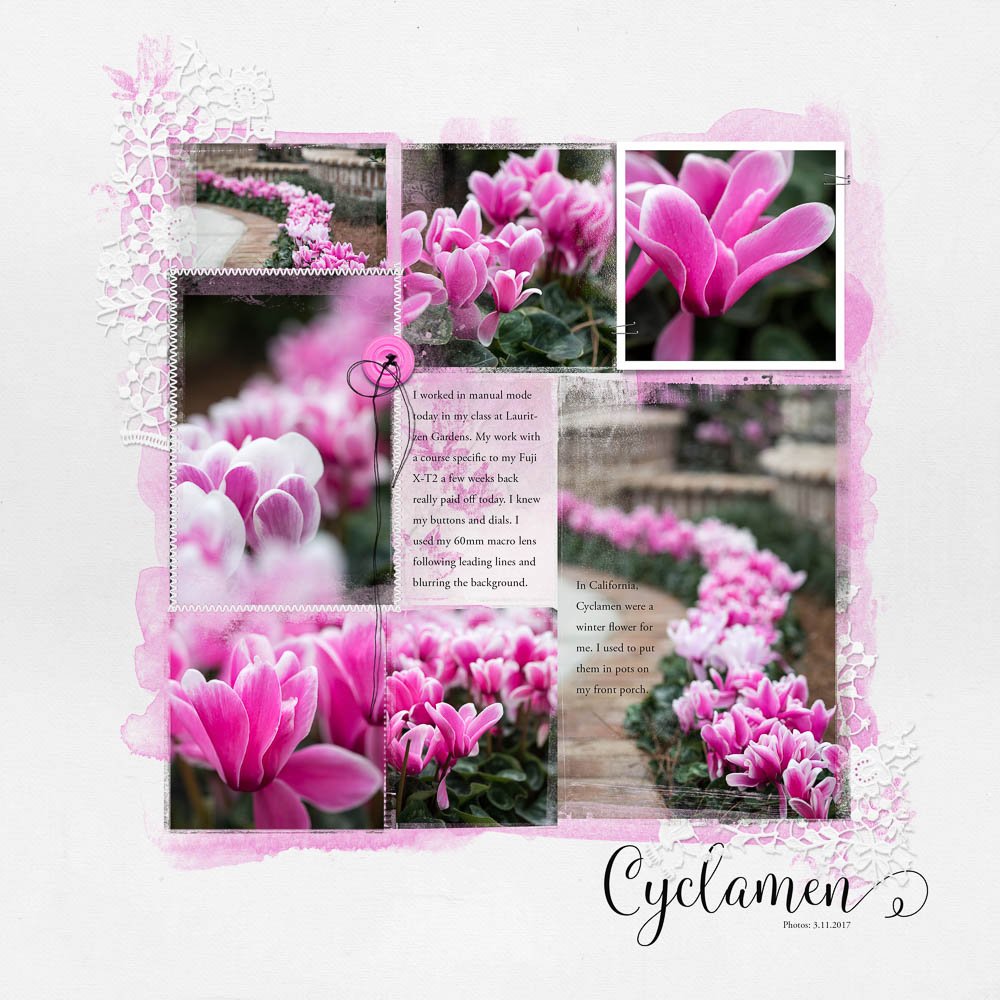 Cyclamen | Linda
We hope we have inspired you with FotoInspired Inspiration March 2017.
Join our  FotoInspired Facebook group to connect and share with other FotoInspired digital artists and scrapbookers.