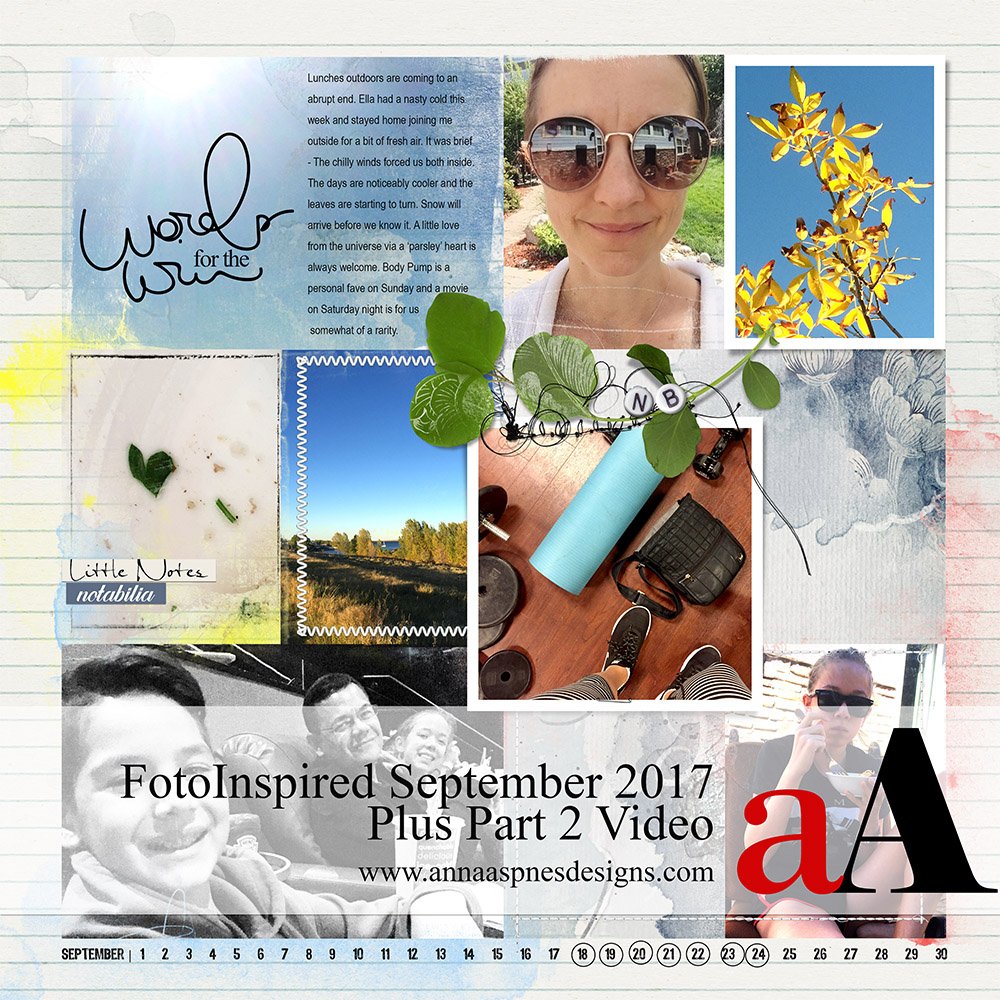 FotoInspired Inspiration September 2017 is here.
In year 2017, I'm making a BIG effort to celebrate every day ordinary moments through art.
I stopped for a while and regretted it. Get the full story in Getting Inspired By Life.
We are back sharing FotoInspired Inspiration September 2017, as well as a few tips for keeping you motivated to making the daily documentation digital artistry and scrapbooking happen.
Often we make it harder than it needs to be.
FotoInspired Inspiration September 2017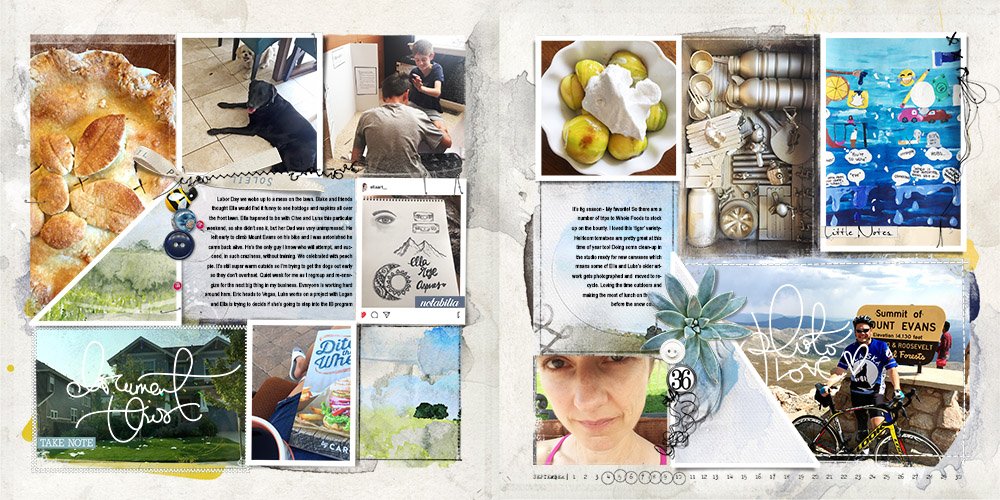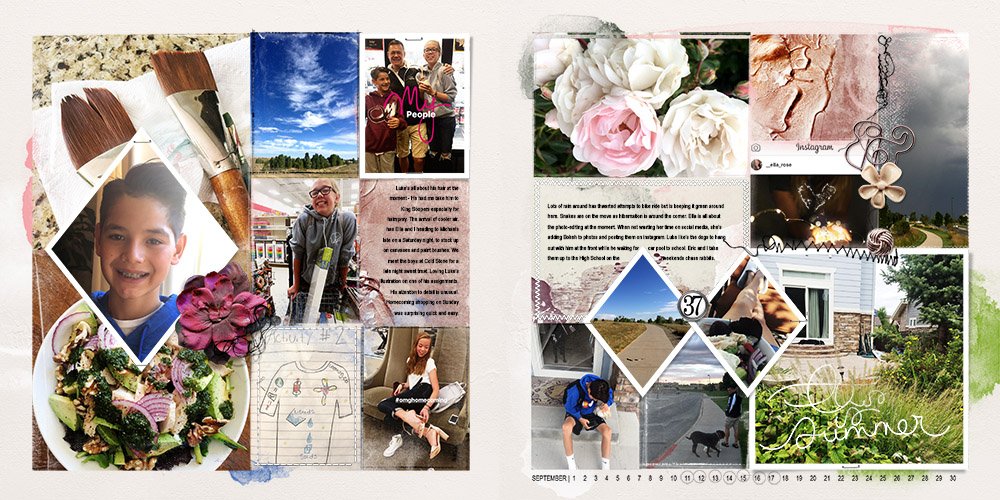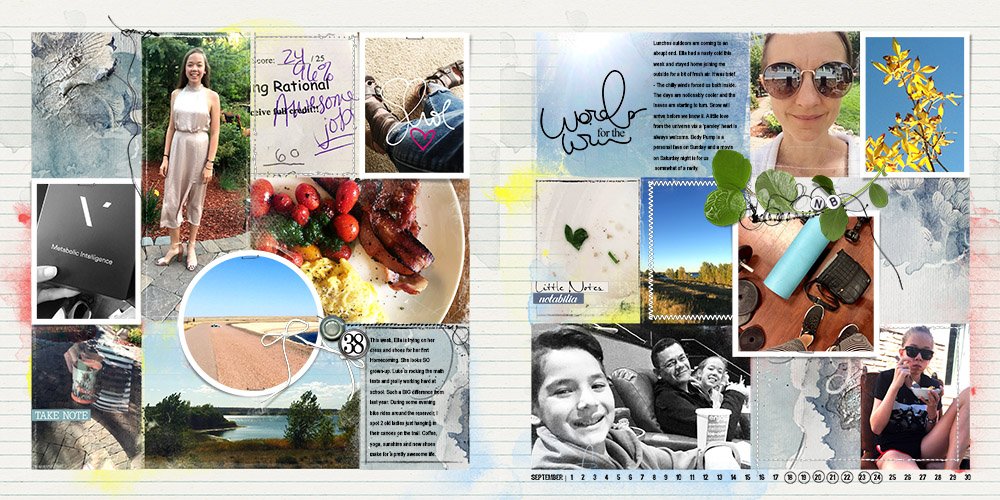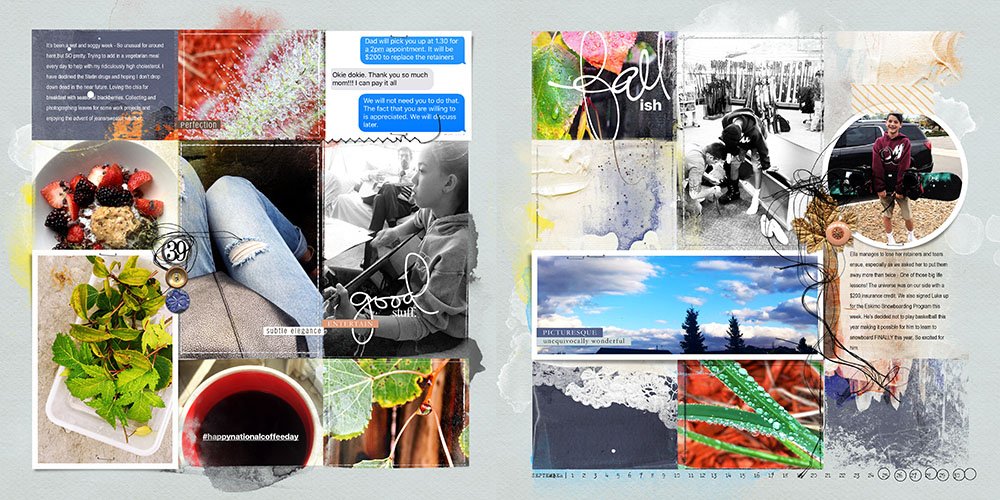 FotoInspired 2017 Weeks 36-39 | Anna
September Observations
The transition from Summer to Fall makes it a little easier for me to get my pages done.
The weather is unpredictable and so it's easier to trade Sunday afternoon bike rides for some time with my photos.
Our first snow arrived this week in Colorado which has provided the perfect opportunity to catch up on my 2017 pages.
I'm also making progress on year 2016 too.
Watch part 2 of the video series I started last month.
Find the video here or view below.
The almost 40 minute session outlines my approach and provides guidance for populating the template with photos and ArtsyKardz/ArtPlay Palettes.
My process for editing photos and making adjustments to the DigitalART supplies after they have been clipped to the mask layers is also covered.
The session could have been split into 2 separate video but the 3 part series outlines the organic 3 step process I take to completing my pages.
Note that my personal process to complete each step is much faster because I'm not explaining how and why I perform a specific task.
a

A

Creative Team Inspiration
See our Gallery Inspiration by clicking on the images to access complete digital design supply lists.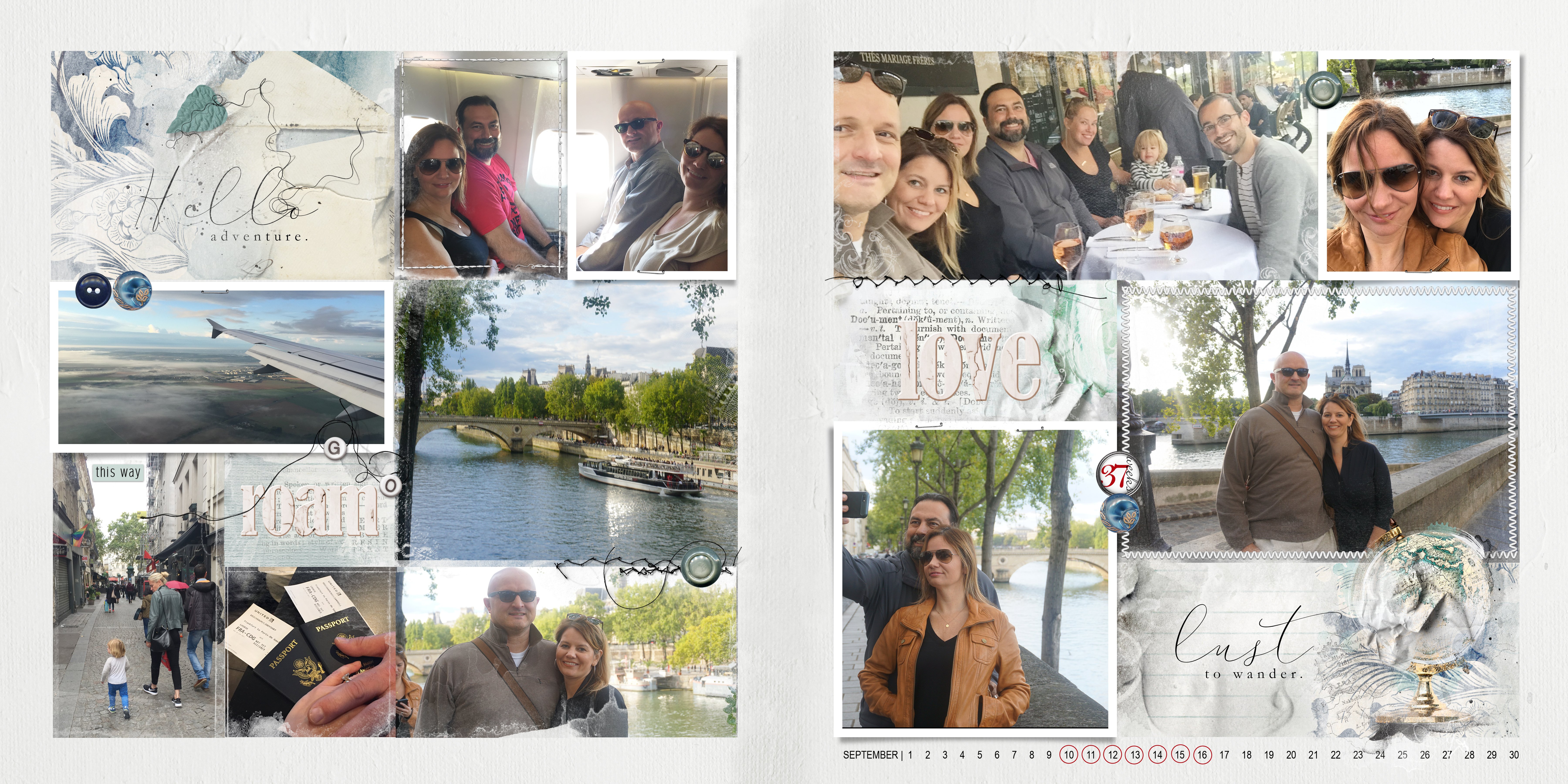 FotoInspired 2017 Weeks 37-38 | Lindy
FotoInspired September 2017 | Miki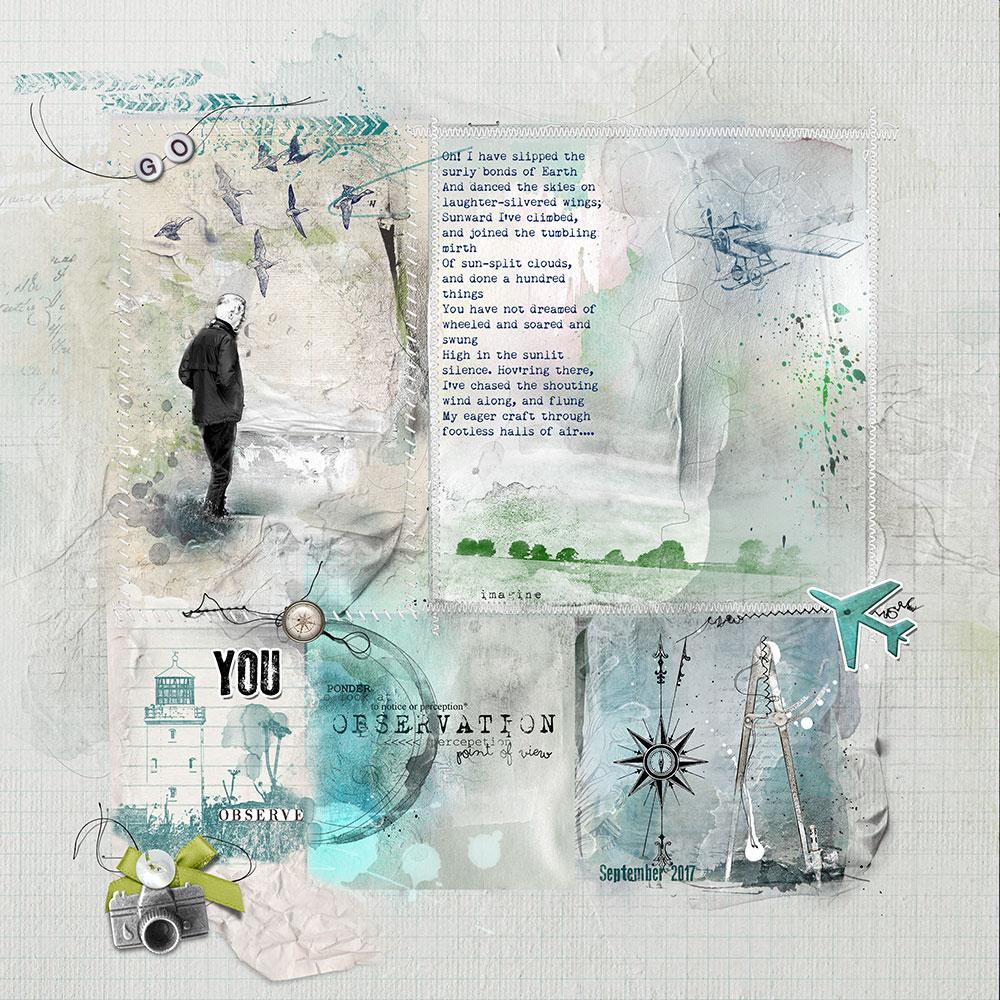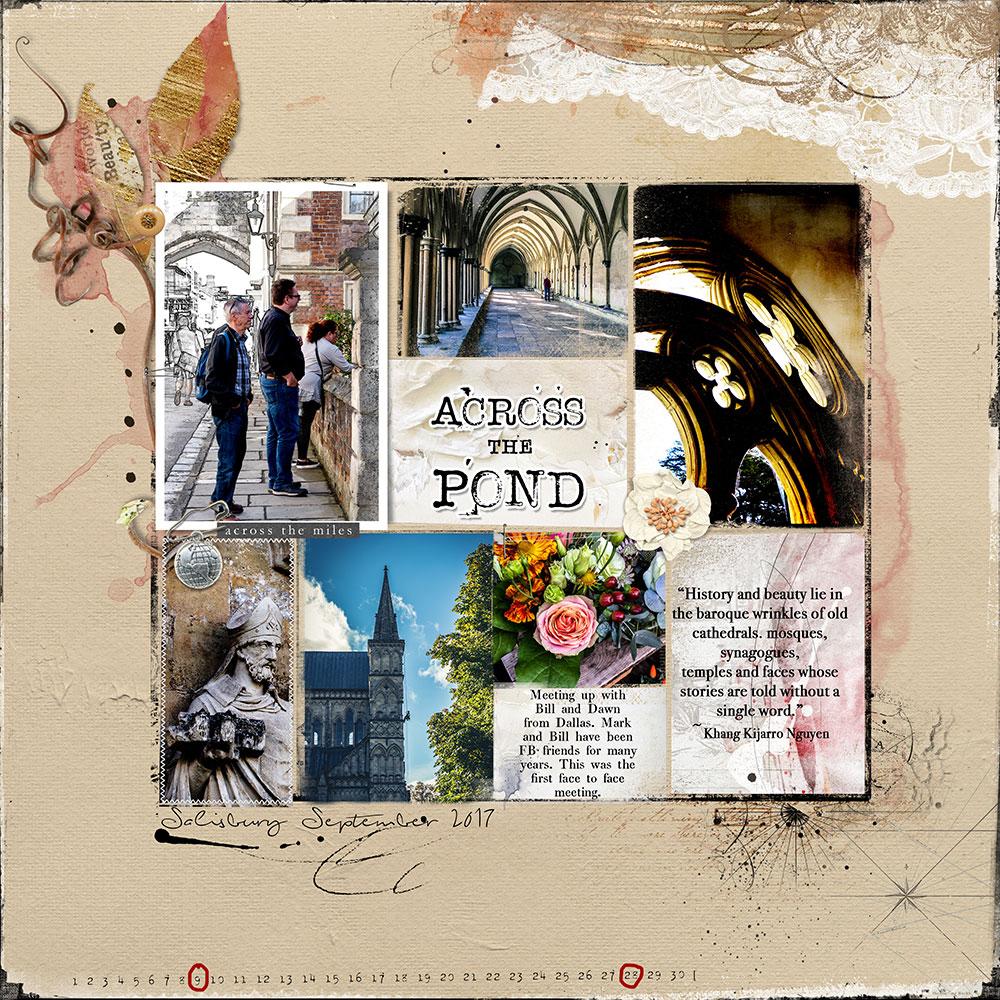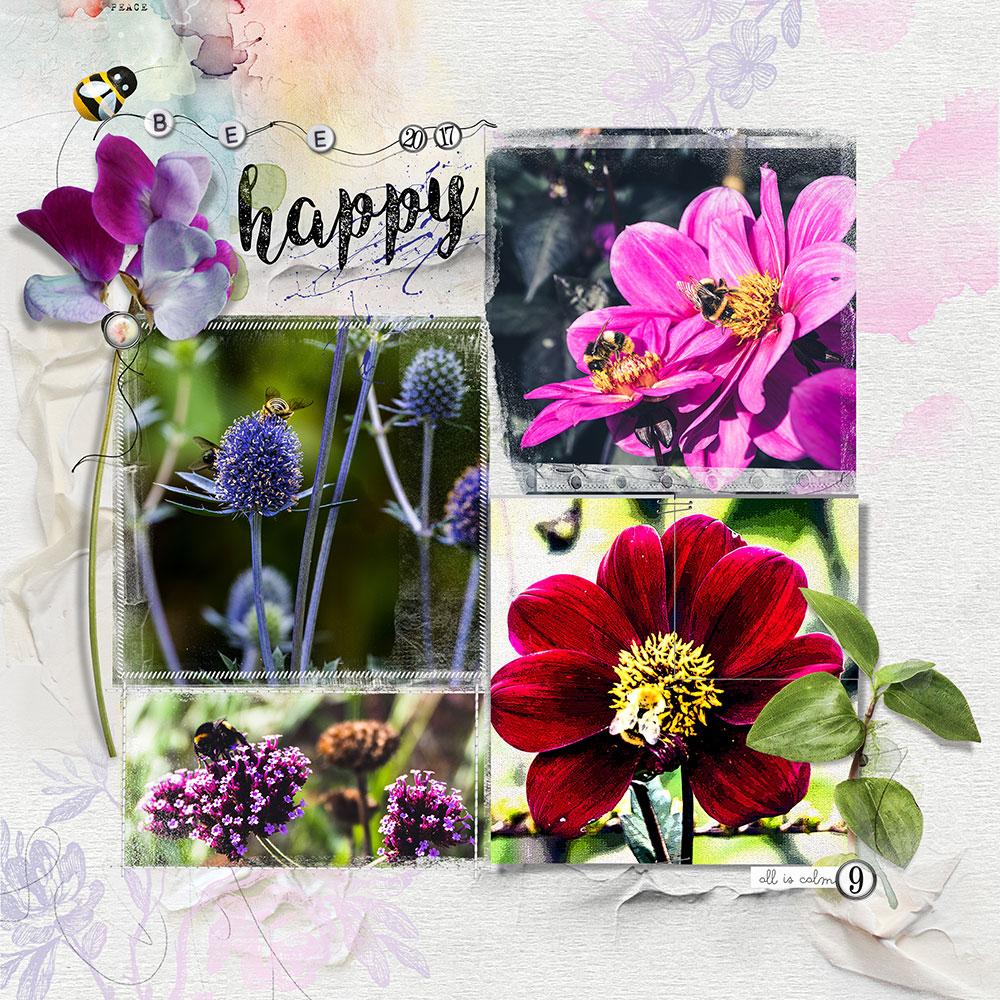 FotoInspired September 2017 | Viv