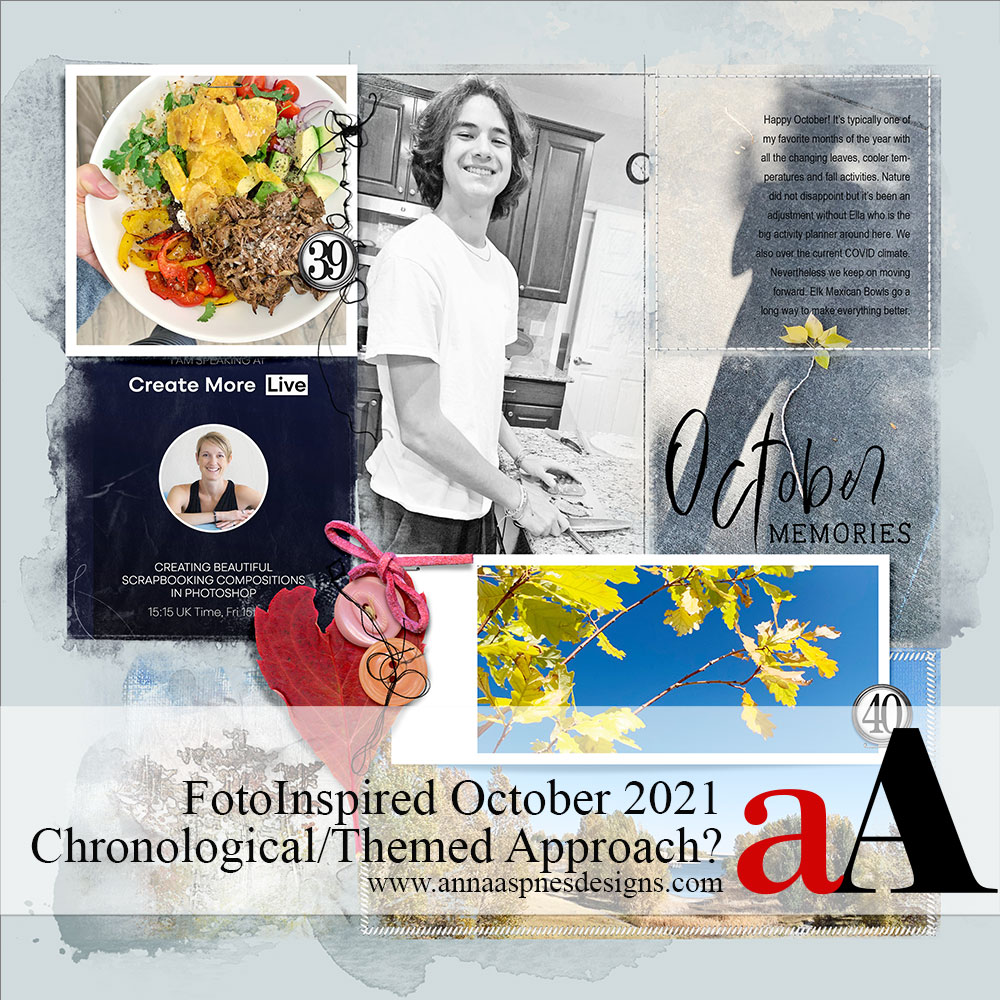 Today, I'm sharing my FotoInspired October 2021.
FotoInspired October 2021
New to FotoInspired?
Join the dedicated FotoInspired community on Facebook.
The FotoInspired Stats
A total of 4 double-page spreads.
October memories.
Luke's HOCO 2021
Visiting Ella in Flagstaff (2)
Here are my layouts PLUS some thoughts about adopting a chronological or themed approach in your FotoInspired layouts .
October 2021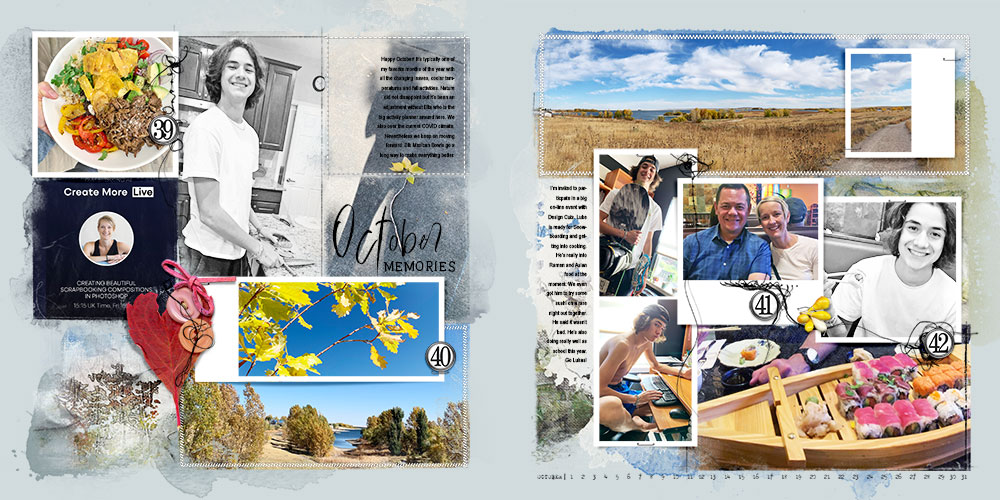 Week 39, 40, 41, 42 | October Memories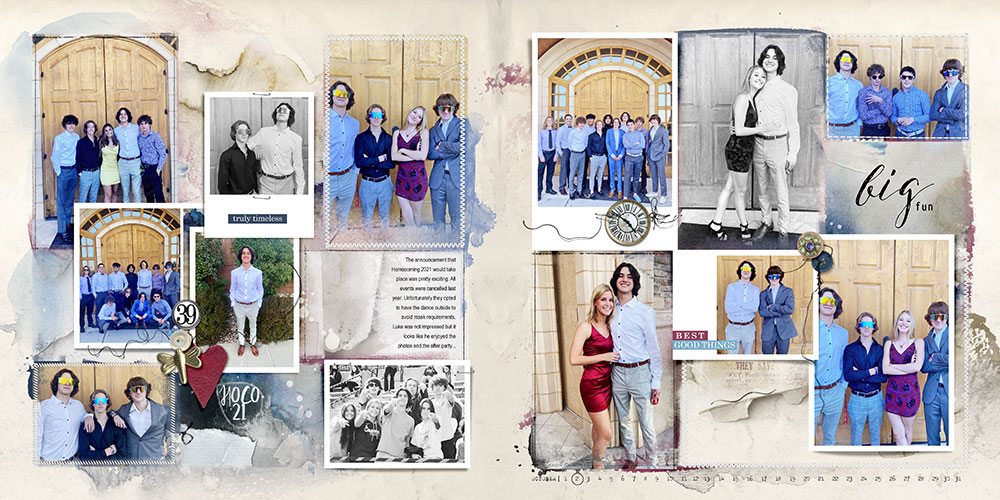 Week 39 | HOCO 2021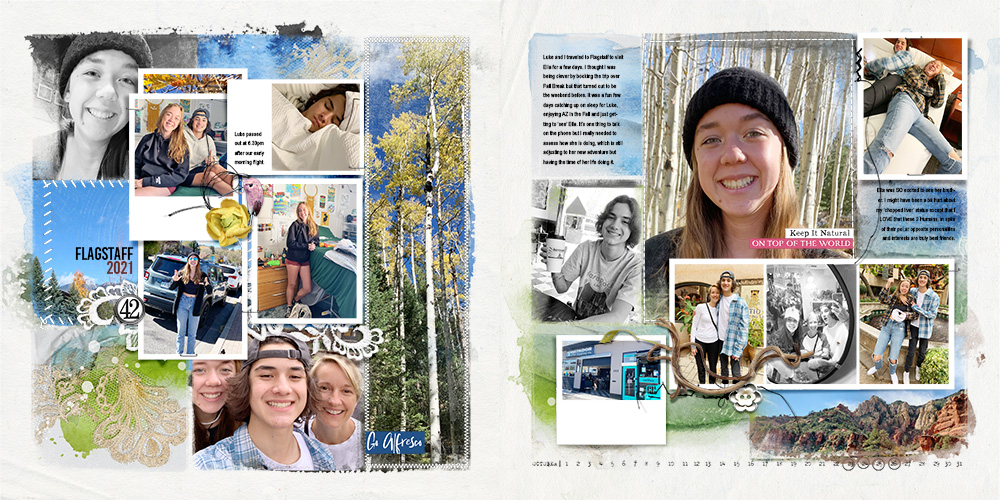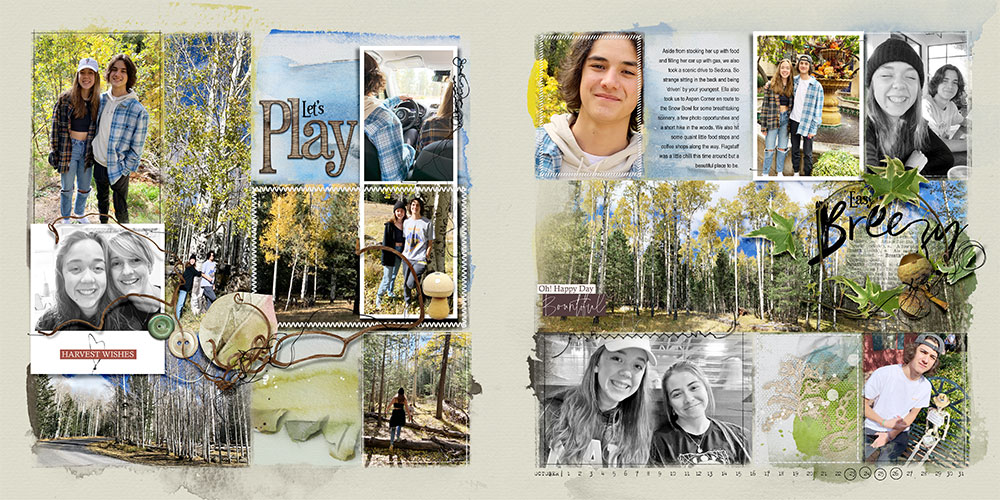 Week 42 | Visiting E
Chronological or Themed Approach?
How about BOTH.
Personally I like EVERYTHING to be order.
It's LOGICAL to have your photos in sequence…
But it is not always PRACTICAL in terms of design.
How do you find a HAPPY medium? 
Opt for Simplicity
SHARE your photos in a way that is EASIEST for you.
That might mean a CHRONOLOGICAL approach in one layout
And a EVENT driven approach in the next.
You may also decide to COMBINE them in pursuit of SIMPLICITY.
Embrace The Evolution
Try ALL 3 options and see which work best for YOU.
And not this may CHANGE between layouts or over time.
There has certainly been a SHIFT in my pages over the past for months.
As a result of fewer every-day and MORE event themed layouts.
TIPS.
Focus on the EASIEST way to get your photos and stories into the FOTOINSPIRED templates.
I find it helpful to GROUP my photos to ASSESS how they may fit on one side or across a double page spread.
You can create a series of FOLDERS if you are unable to VISUALIZE this process.
The groups may be chronological OR event focused and that is OK.