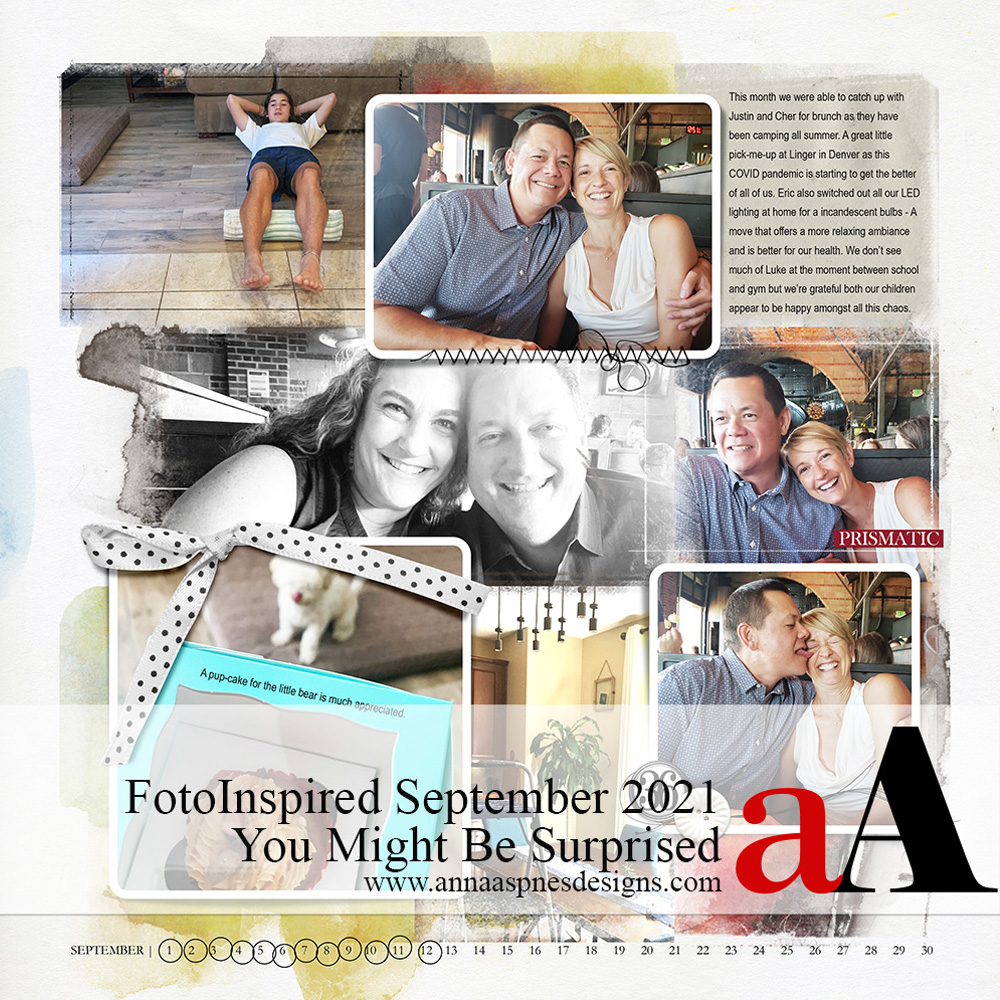 Today, I'm sharing my FotoInspired September 2021.
FotoInspired September 2021
New to FotoInspired?
Join the dedicated FotoInspired community on Facebook.
The FotoInspired Stats
A total of 3 double-page spreads.
Random photos in September
Luke sick with Mono
Eric's Hunting Trip
Here are my layouts PLUS some thoughts on my pages this month.
September 2021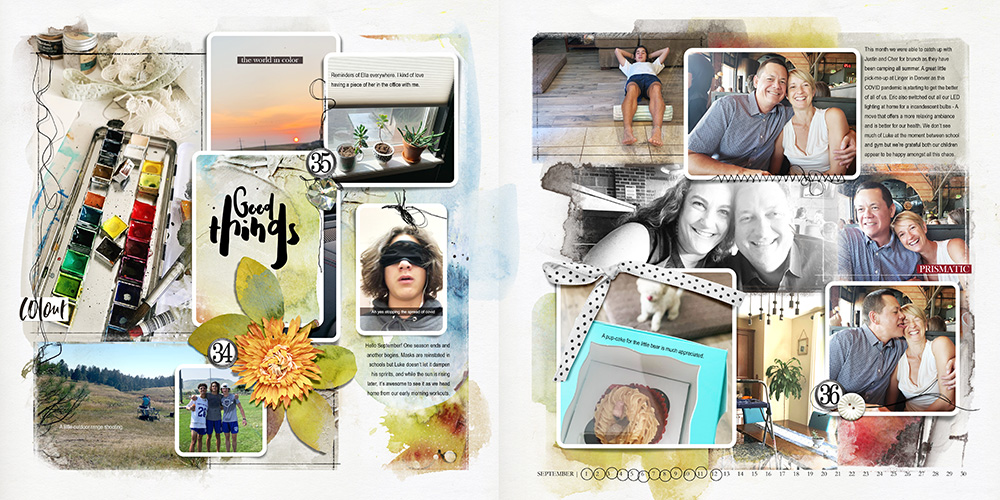 Week 34, 35 and 36 | September Memories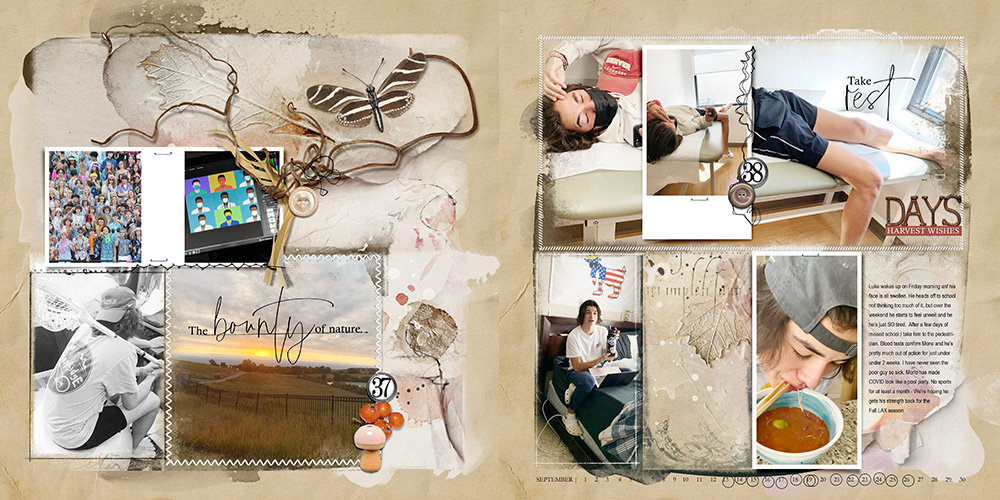 Week 37 and 38 | Luke Sick with Mono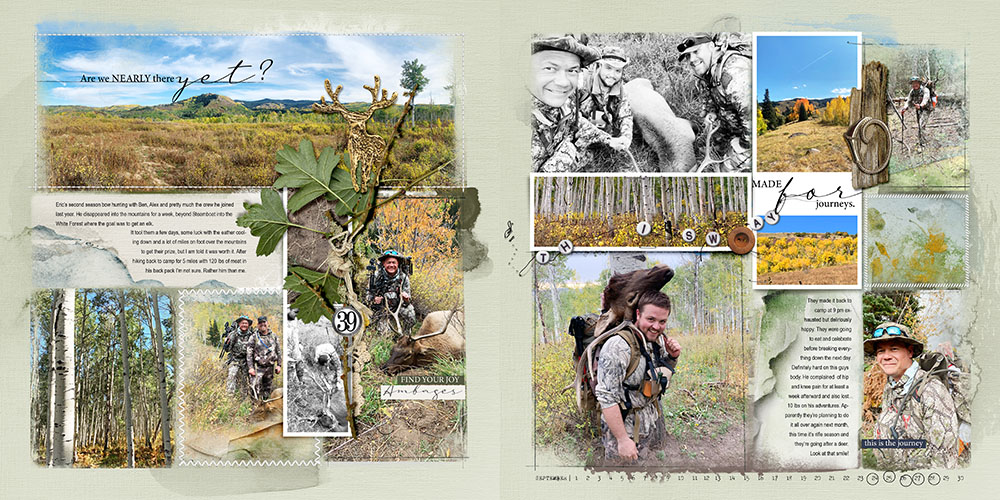 Week 39 | Eric's Hunting Trip
You Might Be Surprised
More than you think…
I have NOT been active with the camera this month.
And I was pretty much CONVINCED that I would struggle to put a layout together this month.
NOT so!
On downloading my photos I was pleasantly SURPRISED.
3 MEANINGFUL pages came to fruition.
Less is more…
It's certainly EASIER to work with FEWER photos.
And it take a lot LESS time…
Then there is the OPPORTUNITY to focus more on the stories.
Fake It Till You Make It…
I'm EXACTLY where I was last month and I'm OK with that.
Taking the photos when INSPIRED to do so…
And telling the STORIES of our lives.
I'm STILL making the magic happen.
TIPS.