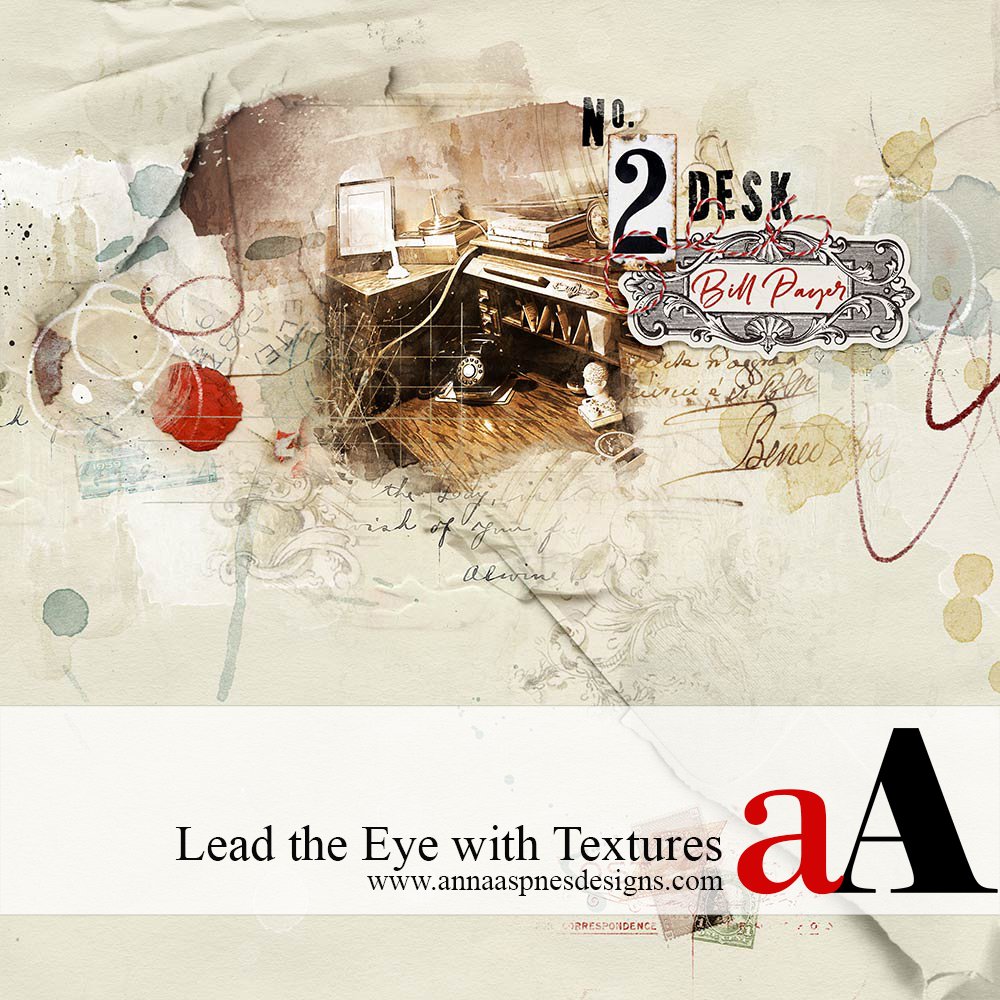 Creative Team Member, Barbara, shares her Lead the Eye with Textures Before & After Layout.
Lead the Eye with Textures
I love using Anna's texture brushes not only for the beautiful textures themselves, but also to lead the eye around the page. For example, I knew I wanted to use the postage stamps in my layout because of the subject matter of the page, but I didn't like them clustered with the title work. It just looked too cluttered to me. I liked them best at the bottom of the page, but they needed to be connected to the main photo or they would look like they were floating on the page by themselves. Lonely.

Before
As you can see, the page is okay, but it certainly needs something more without distracting from the main photo, and that's where the fabulous paper textures come in. Adding those made all the difference to the layout.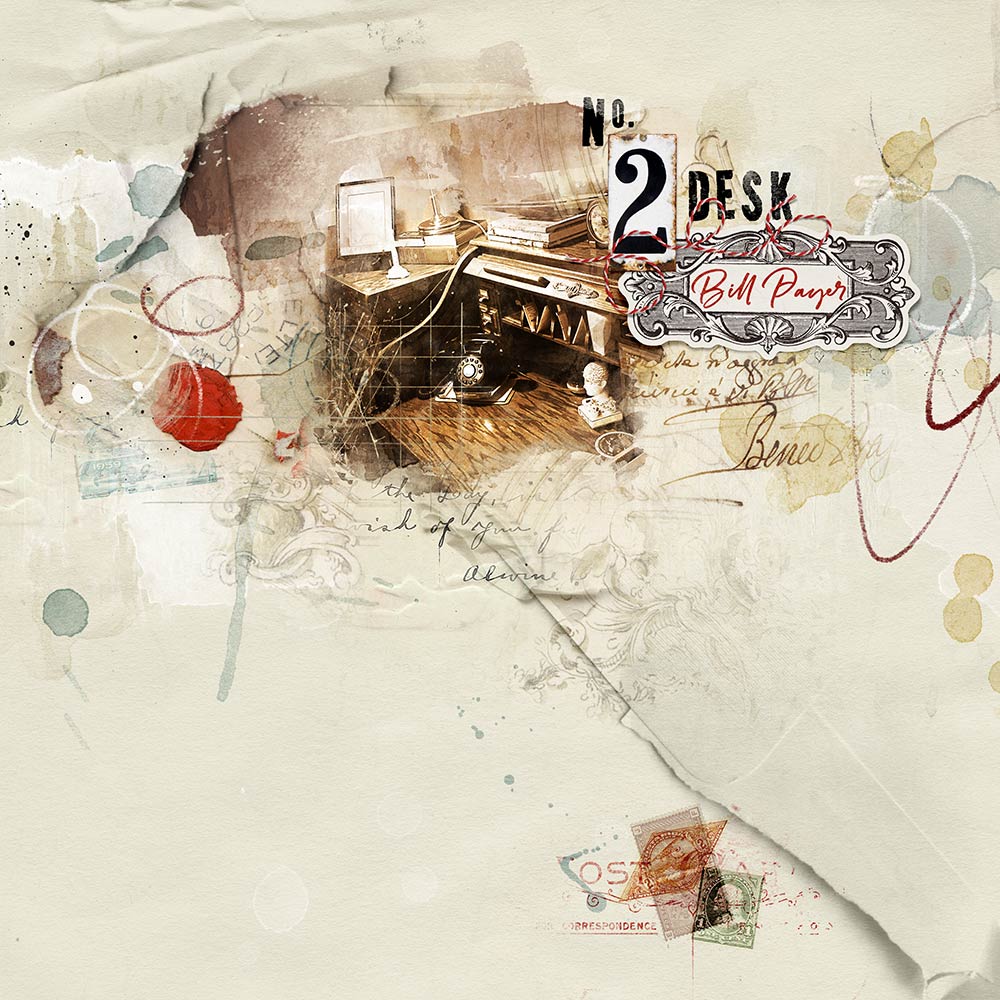 After
A Texture from PaperTextures No. 7 was added to the  frame and the top left of the photo.
Another Texture from PaperTextures No. 7 was added to lead the eye down from the photo to the postage stamps, connecting the story of the page.
TapedTextures No. 6 were placed at the base of the photo following the line of the paper texture, anchored the paper texture. It made all the difference to the page, now the eye moved around the page the way I wanted.
Conclusion
In my mind's eye, the page is always divided up in thirds to create a balanced design, it just makes things easier to place and tell the story. In my opinion the paper textures are the ideal way to connect the dots, so to speak. They add an immediate impact without taking away from the main focus, the photo. They compliment without distraction.
Post your digital artistry and artsy digital scrapbooking pages in The Gallery, and if you liked this Lead the Eye with Textures tutorial, please consider sharing it using the social media buttons below.