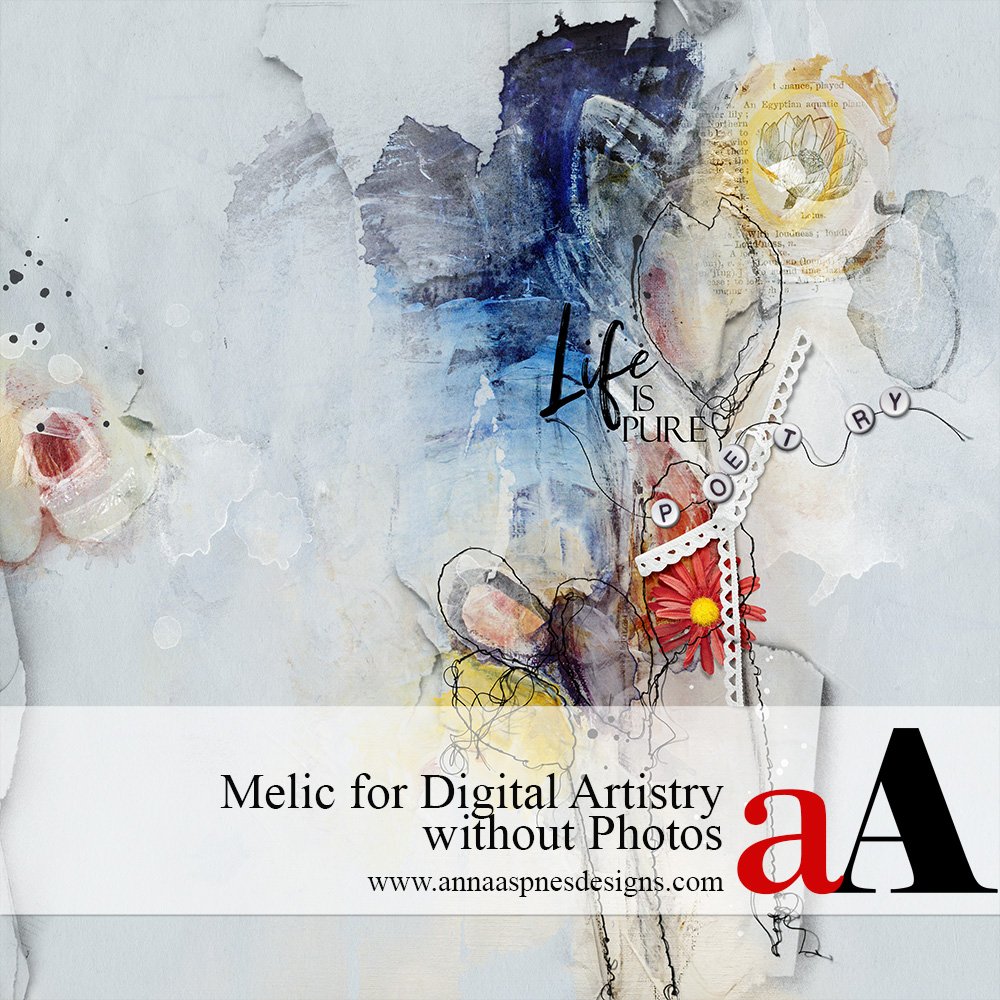 Today, I'm sharing my most recent aAYouTube Double the Sirenic for Emphasis Video.
Melic for Digital Artistry without Photos Video
The story behind the Artplay Palette Melic collection and guidance in the ArtPlay approach to creating digital artistry without photos.
In this video, I share some of the inspiration and process behind the creation of ArtPlay Palette Melic collection by Anna Aspnes Designs.
You will learn how to:
See the similarities in the Photoshop and Elements work space.
Learn the Tools which support the ArtPlay process.
Create a digital artistry layout without photos.
Insight into the Design Principles of Alignment and Proximity.
Use Focal Points to place your digital art supplies.
Customize WordART.
Mix and Match MultiMedia element files.
Add dimension to your layouts using PaperTextures
Re-purpose Elements to create something new.
Save a layout for print.
The session is conducted in Adobe Photoshop, but is also applicable for Adobe Photoshop Elements users.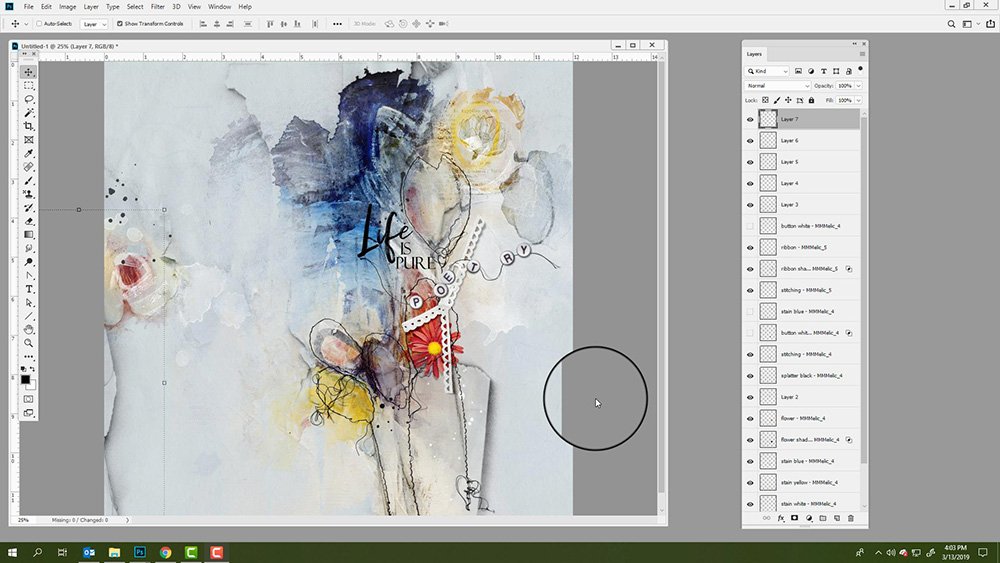 DigitalART Supplies
Find a complete list of DigitalART supplies here.
See more Sirenic inspiration in this blog post.
You may also be interested in:
Post your pages using these video techniques in the AnnaGallery.
And if you liked this post, I would be so grateful if you would share it with your friends using the social media buttons below.