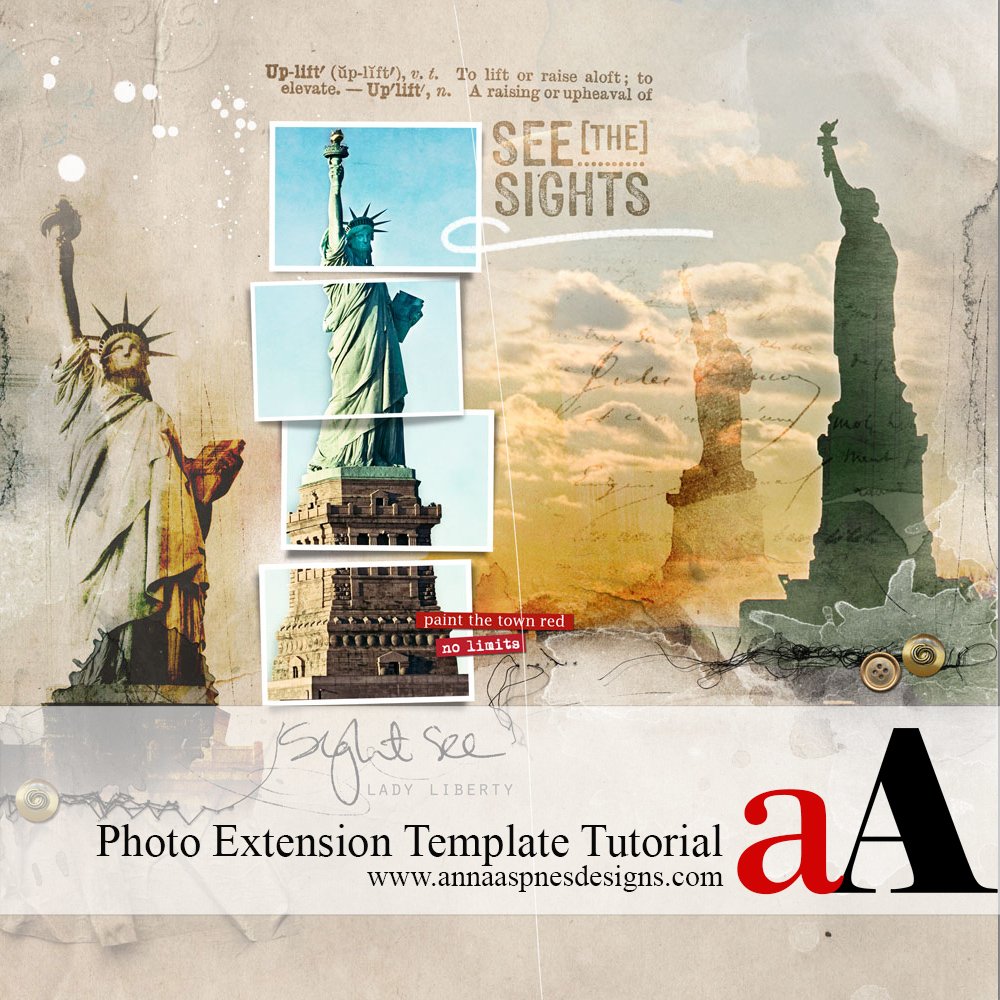 Creative Team Member, Miki shares how she extends a photo through multiple Template frames in Adobe Photoshop in her photo extension template tutorial.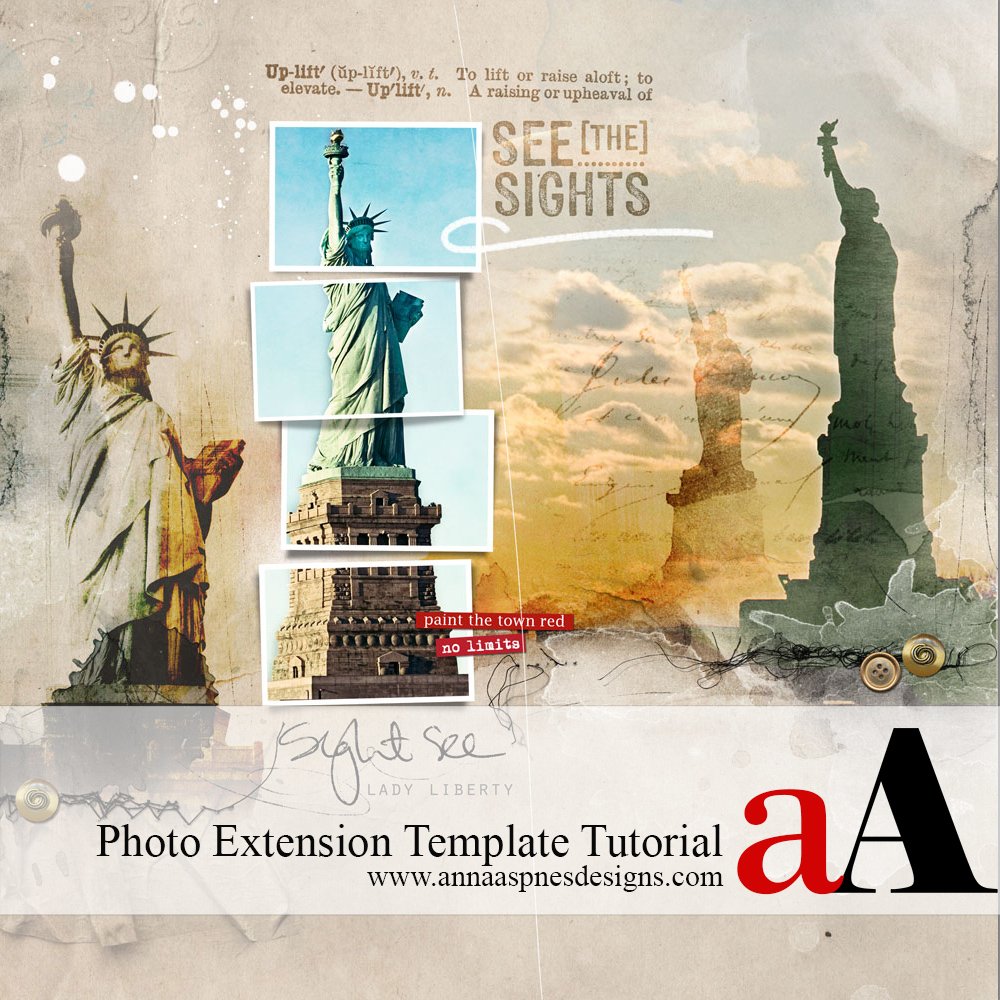 Photo Extension Template Tutorial
Select Template. Open up an Artsy Layered Template of your choice. Artsy Layered Template No. 202 with stacked frames was used for this page.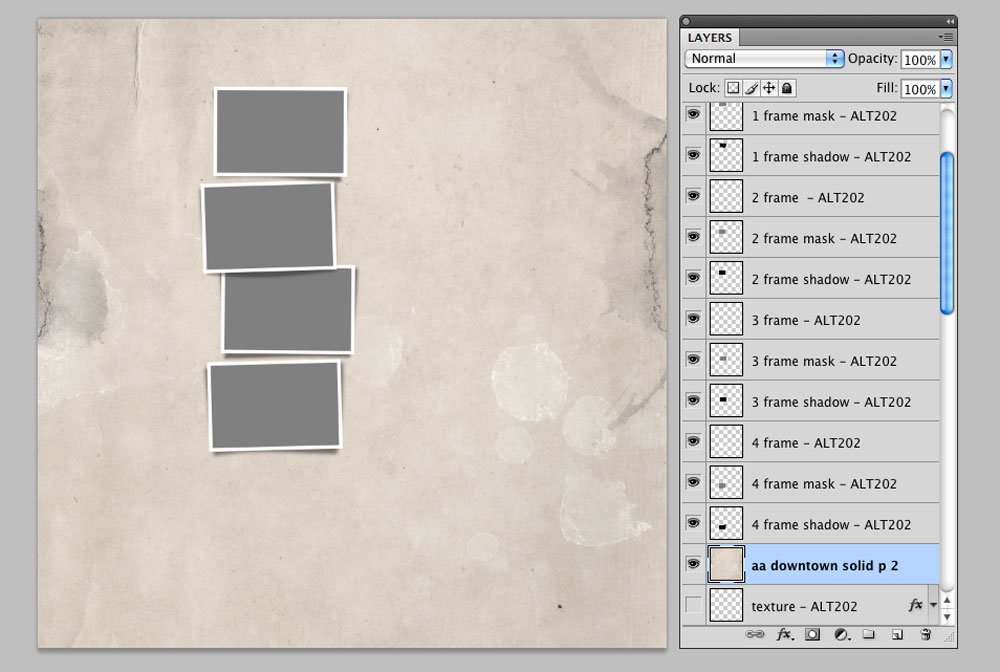 Hide Layers (Optional). Turn off the visibility of all the layers except the framed ones to remove distractions. Choose a paper of your choice for the background. I selected SolidPaper2.jpg from Artplay Palette Downtown.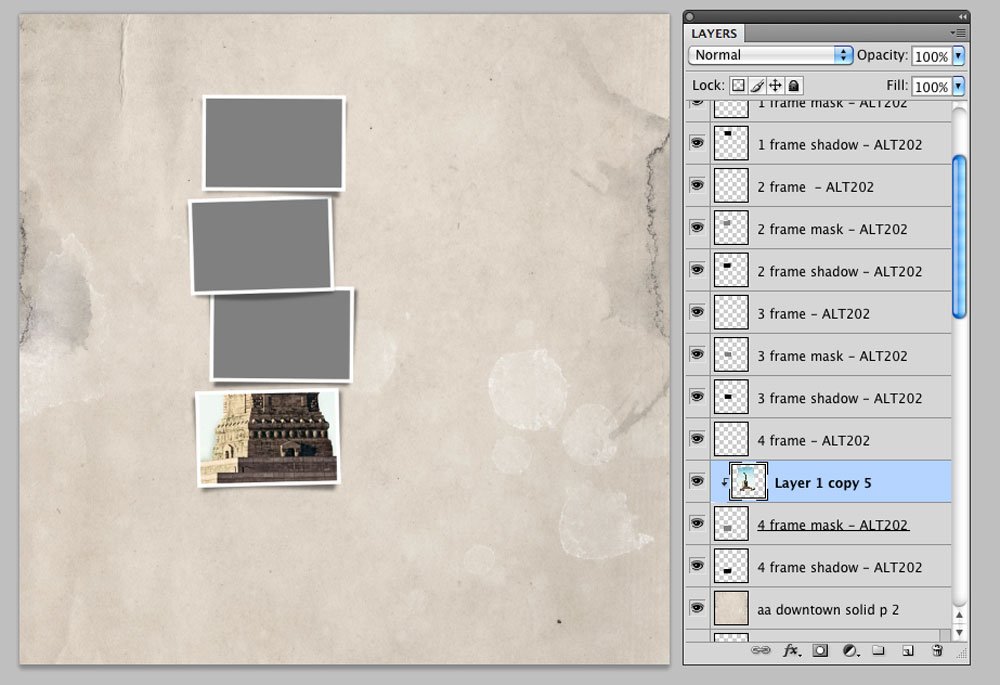 Select and Place Photo. OPen the photo that you want to use. The frames are vertically stacked and the intention is for the portrait orientation of the 'Statue of Liberty' image to fill all the frames. Clip the photo to the bottom photo mask layer. Move the photo layer on top of the mask layer and press CTRL/OPT + G (Elements) or CTRL/OPT + ALT +G (Photoshop).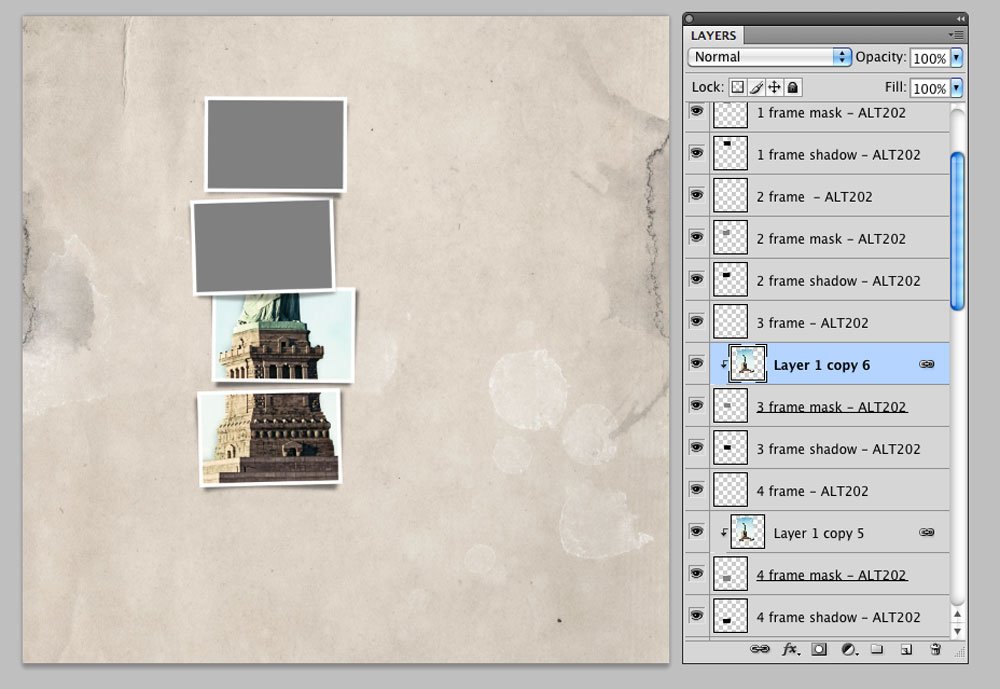 Duplicate Image. Create a copy of the photo layer (CMD/CTRL + J). Link the two photos together by highlighting/selecting both image layers in the Layers Panel and clicking on the chain link located at the bottom (Photoshop) or top (Elements) of the panel. This enables all the duplicate photo layers to be moved or be resized together. Move the duplicate image above the second framed mask, then repeat CTRL/OPT + G (Elements) or CTRL/OPT + ALT +G (Photoshop).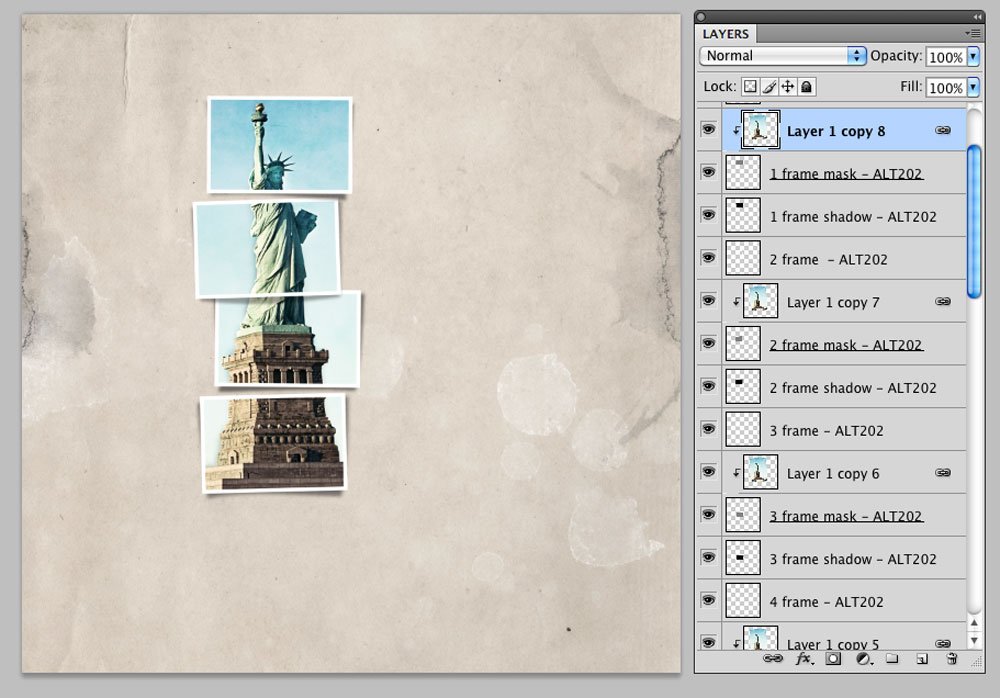 Repeat. Duplicate the photo 2 more times, then clip both the copy layers to the two remaining photo masks. Resize the photo to fit within all the frames if needed.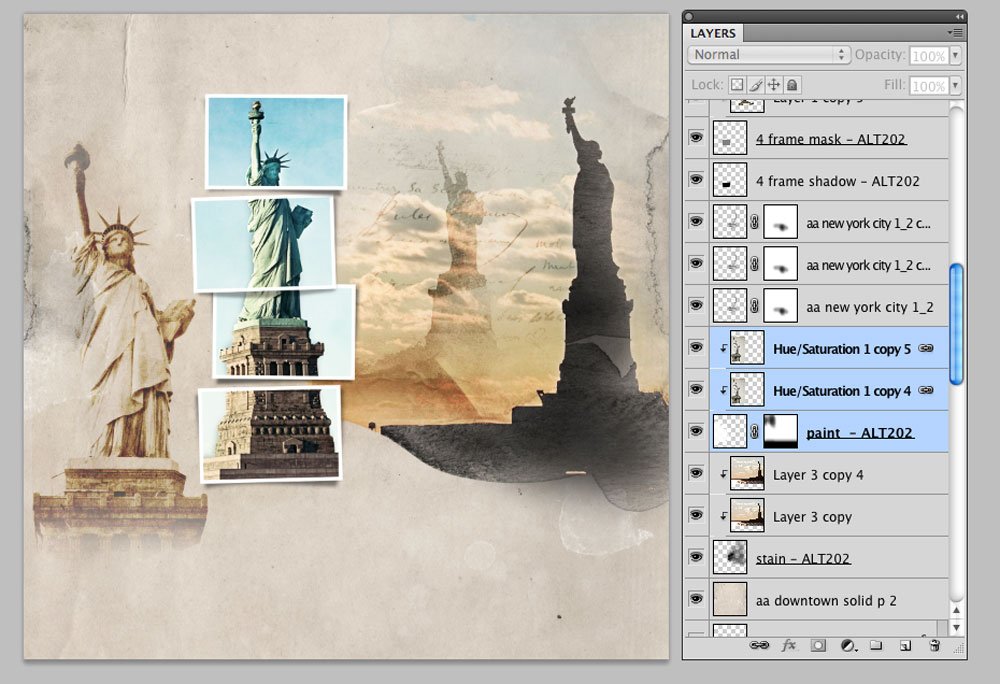 Reveal Layers. Begin turning the hidden layers of the template back on. Recolor, clip papers to the layers, resize, move or add other photos. You can also experiment with Blending Modes to increase the depth of your pages.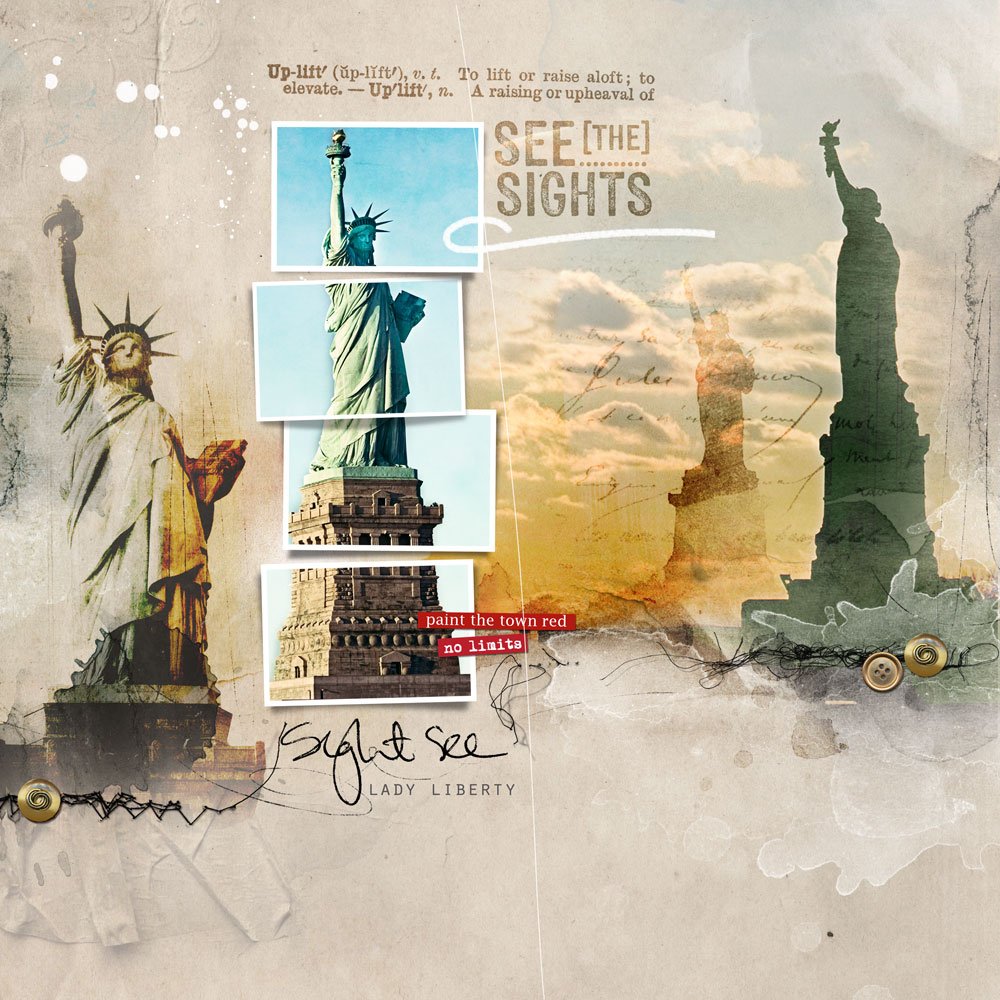 Embellish. Finish the page by adding WordArt, Textures, Stitching, Artsy Transfers and Brushes from the aA store.
Click on the above photos for additional process notes and Anna Aspnes Digital Designs supplies used.
We would love to see your art using this Photo Extension Template Tutorial!  Have fun!