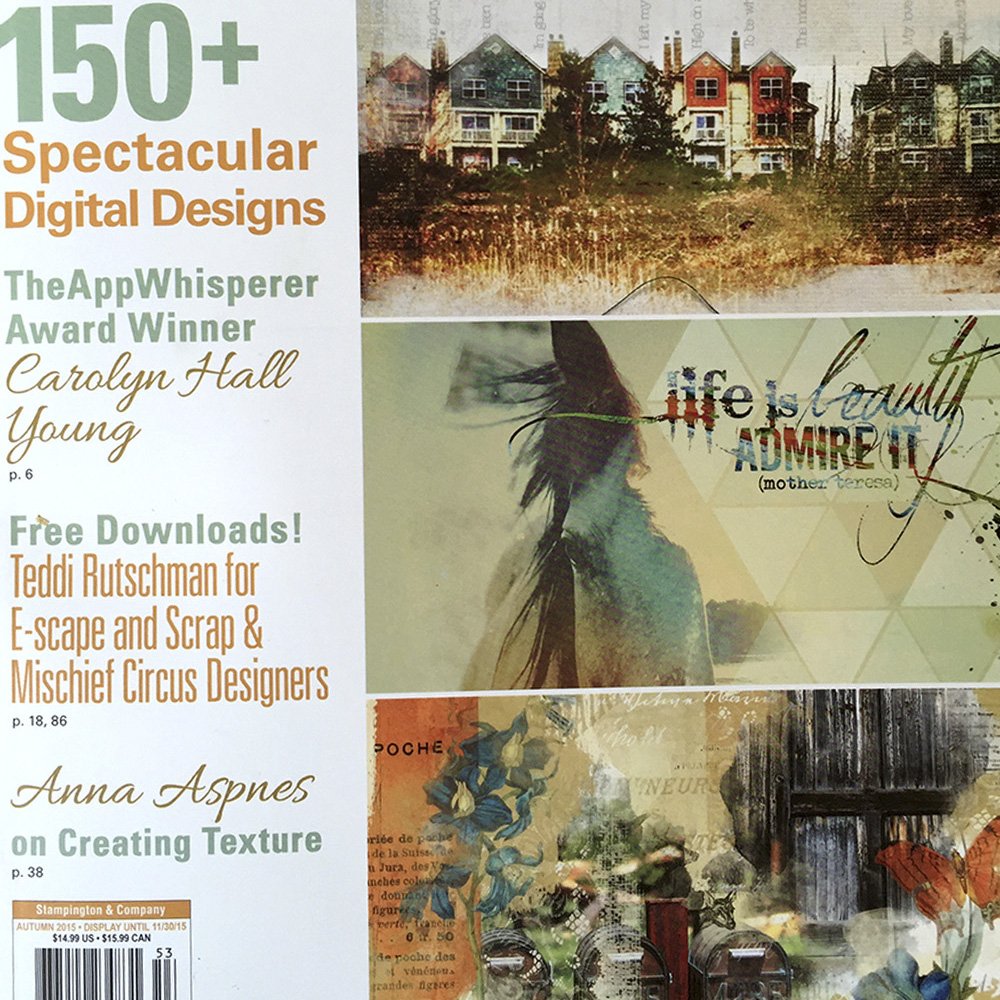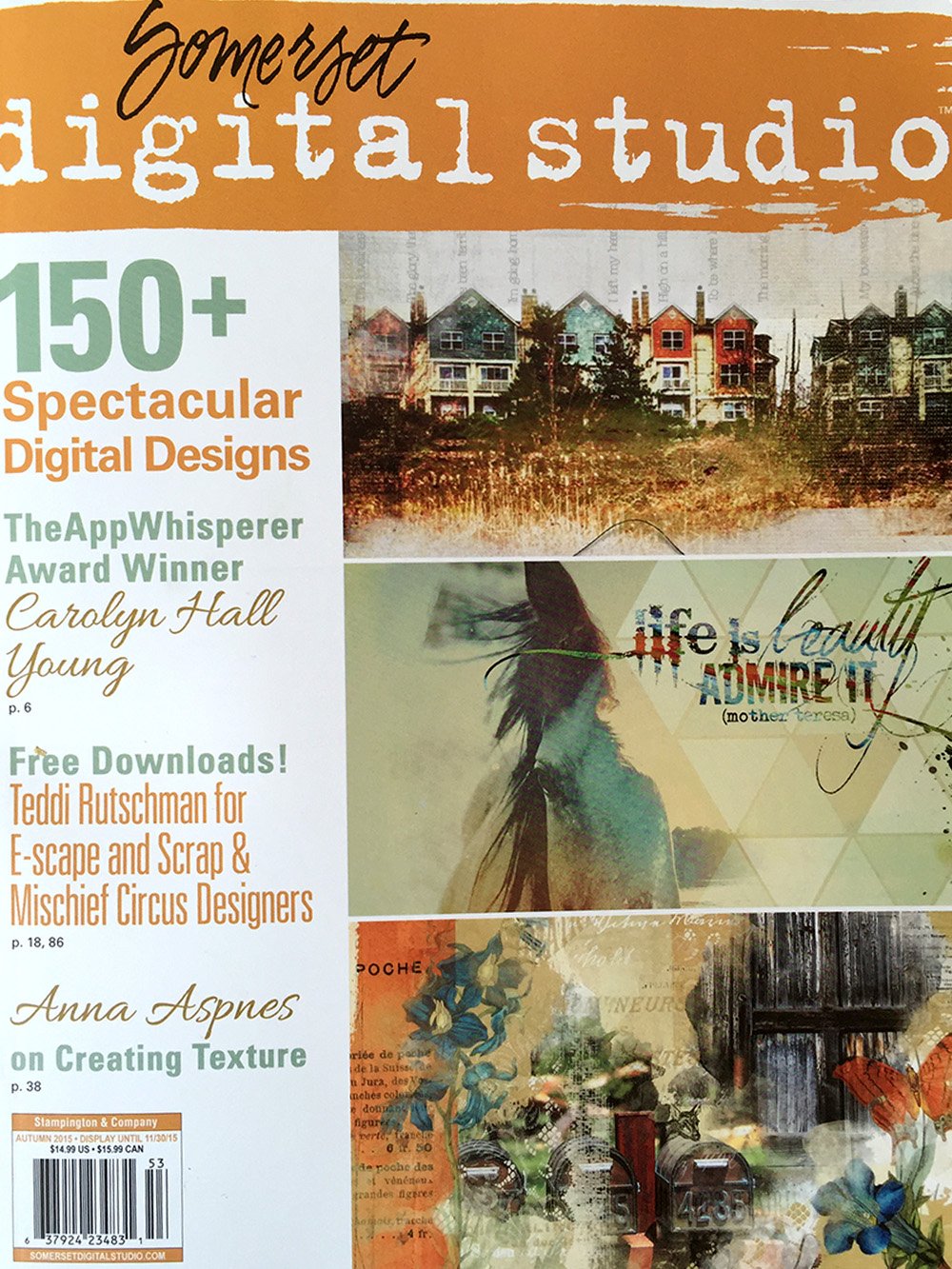 Look what arrived in the mail this past weekend.
It's been quite a while since I saw my name on the front cover of a magazine and what's not to like about that?
A few years ago I was a contributing editor for the Digital Scrapbooking Magazine and I miss it, so I was honored to write an article for the latest issue of Somerset Digital Studio magazine about creating texture in Adobe Photoshop.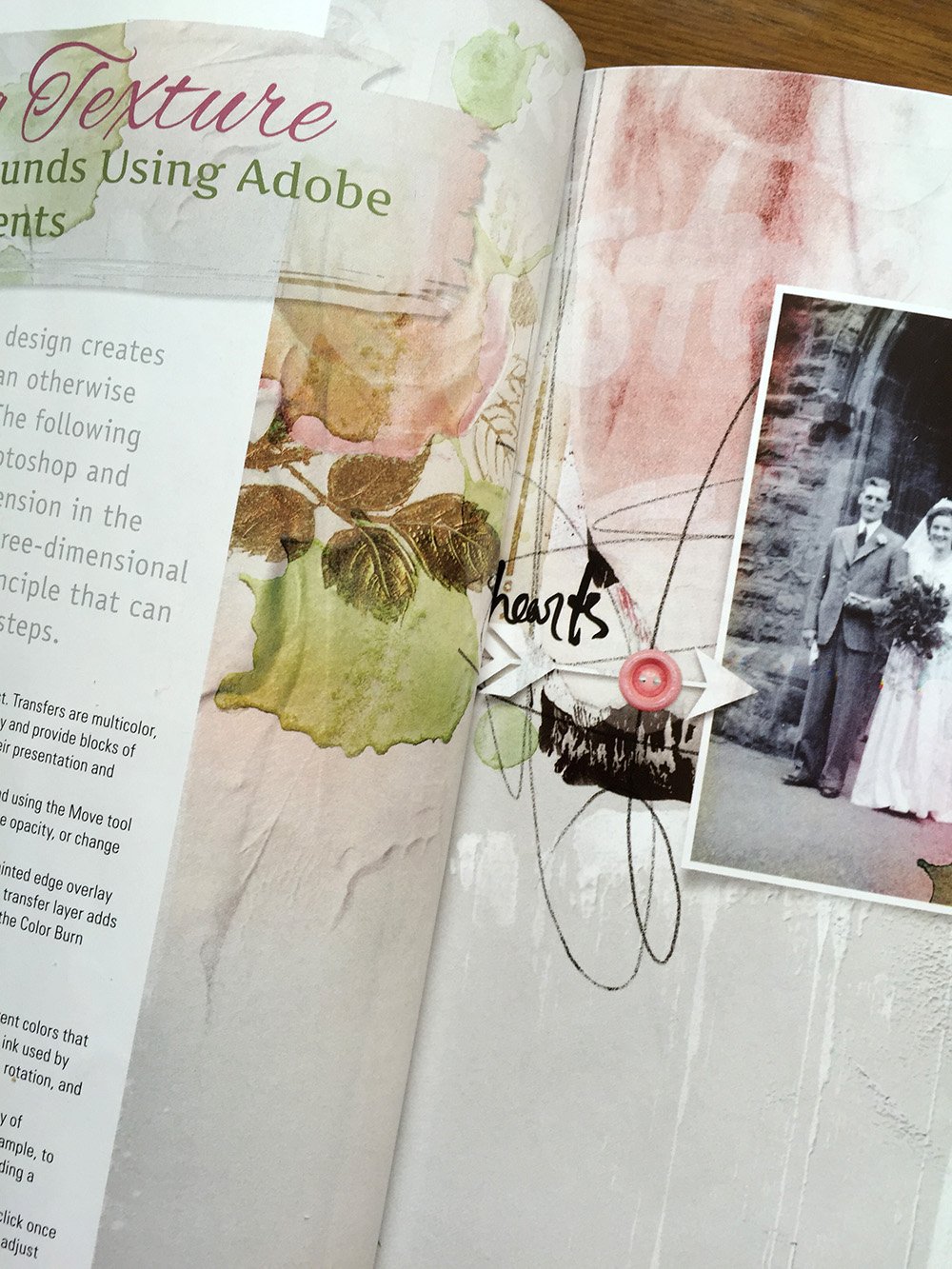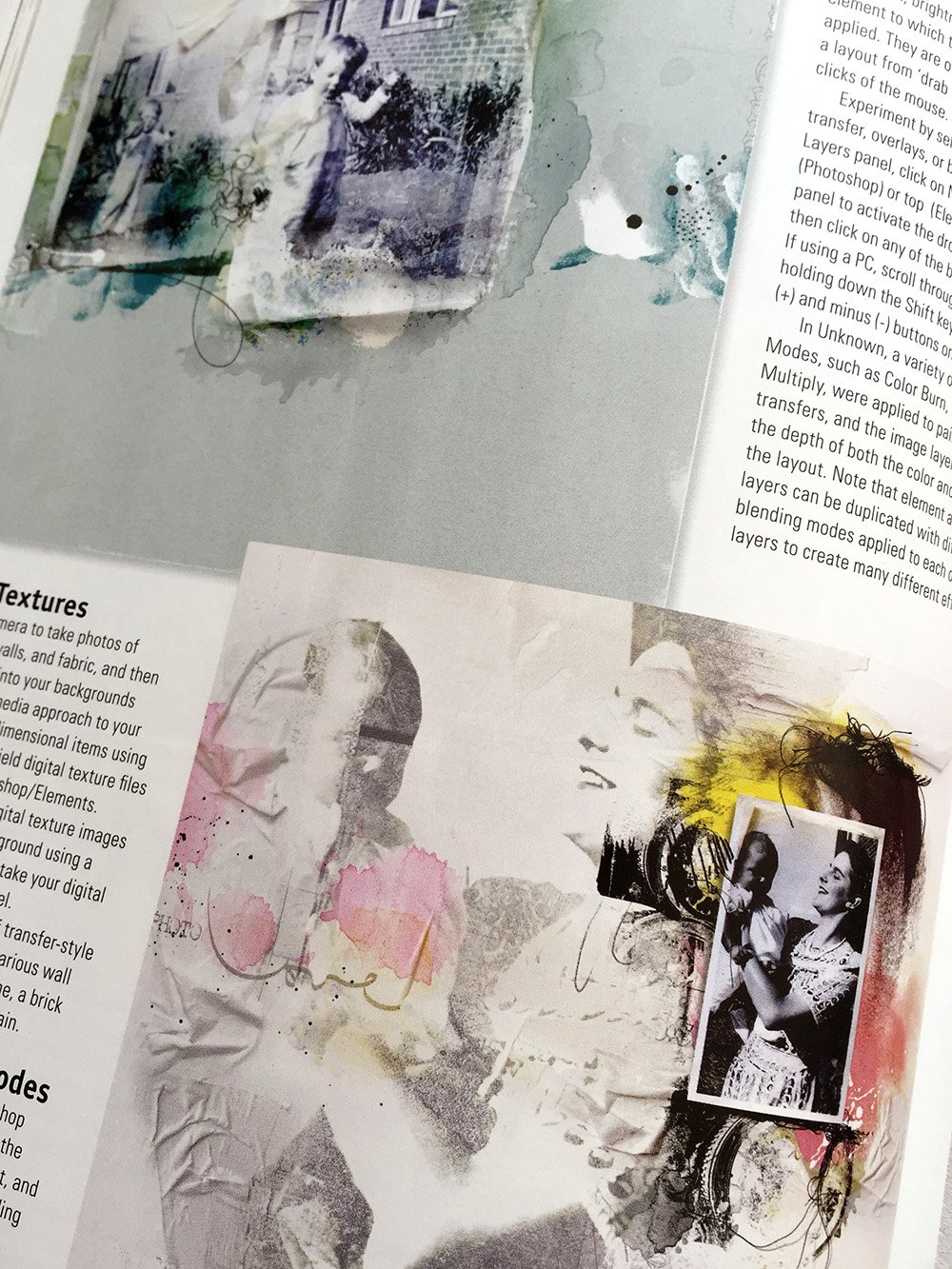 Somerset Digital Studio is a magazine that showcases the work of digital artists around the world while providing inspiration and guidance.
It's a source of major eye candy for anyone who likes to create in the digital realm.
I spotted a few of the aA Creative Team members gracing the pages: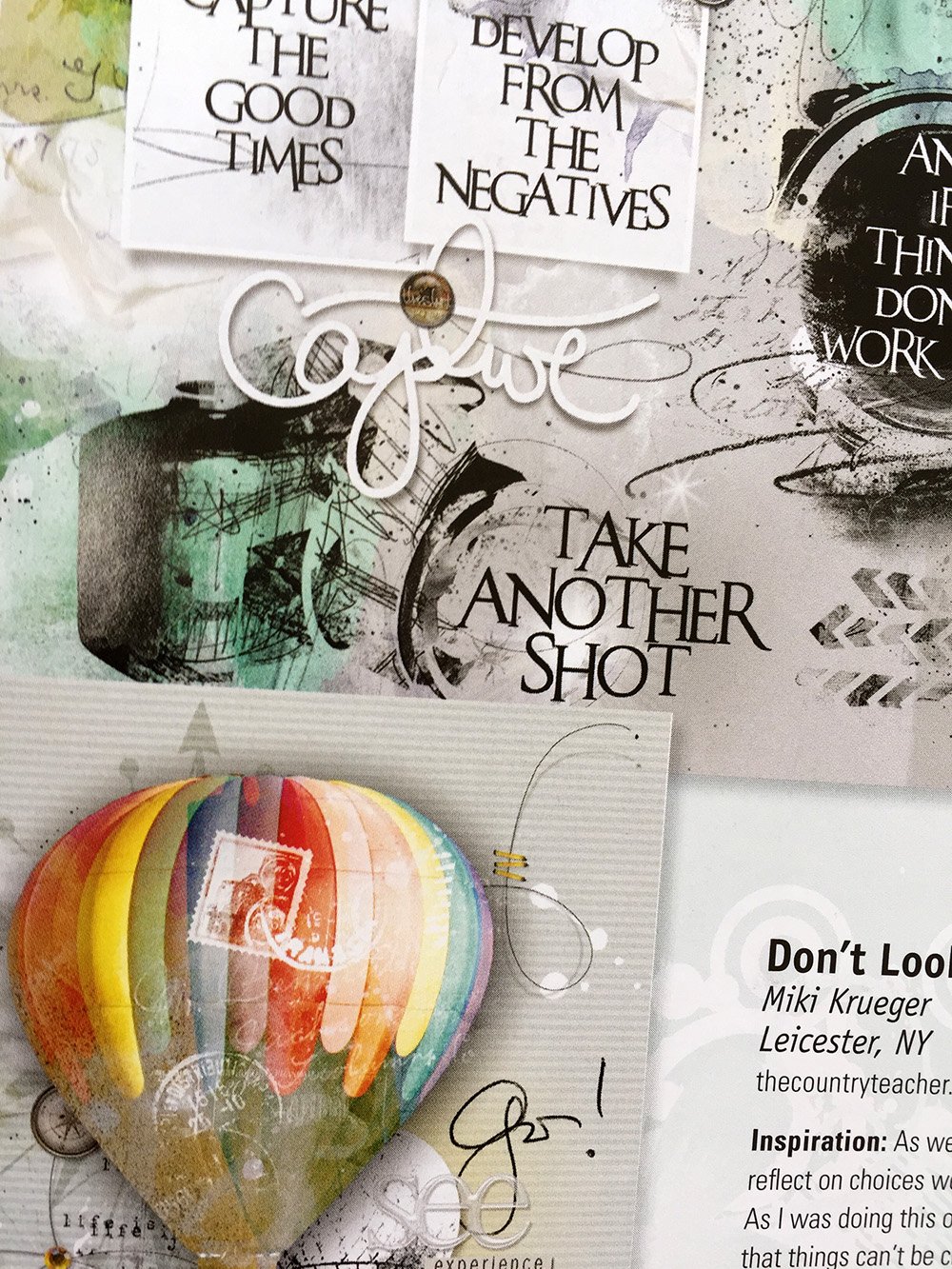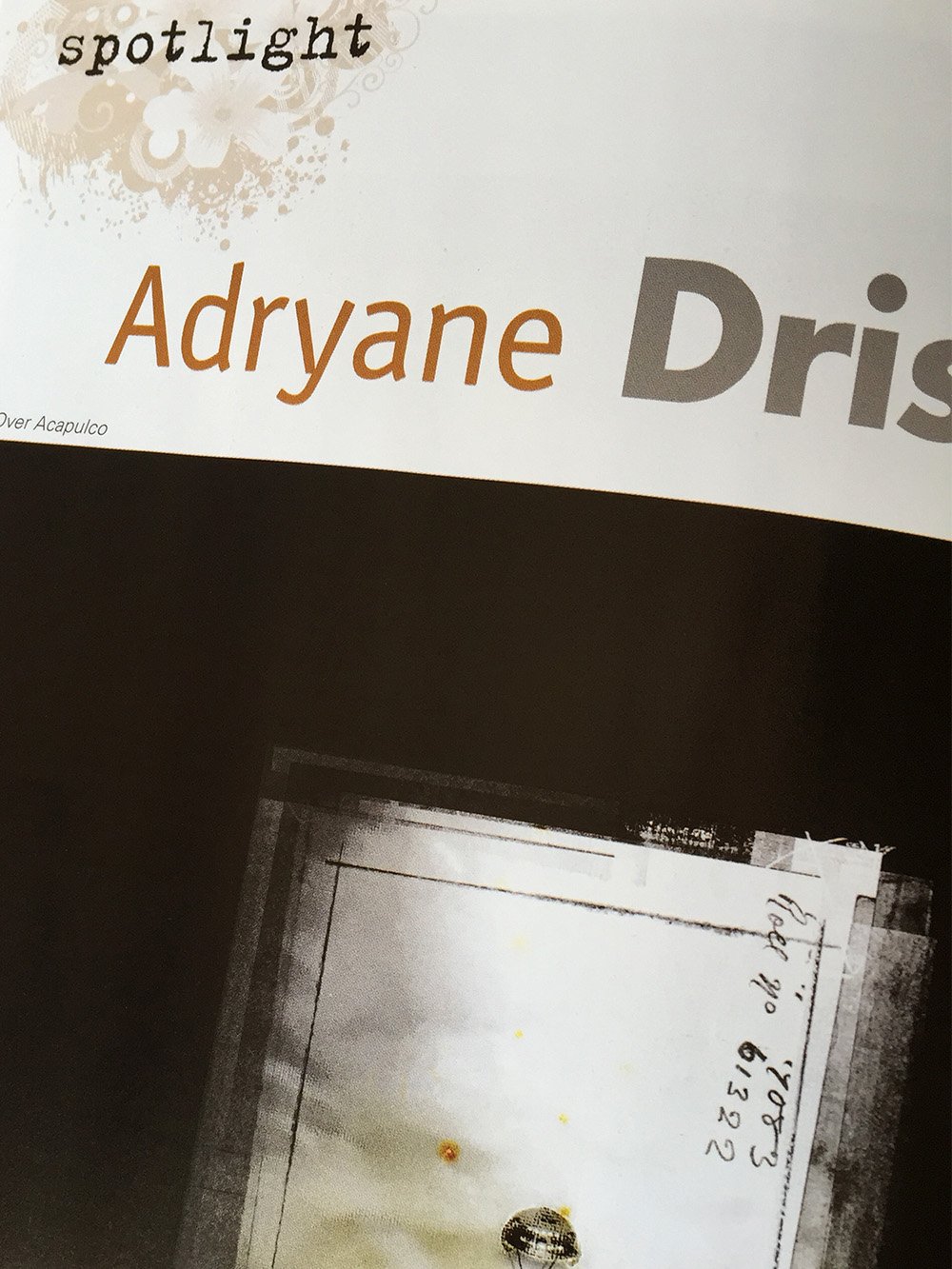 As well as a few of the AnnaGallery locals: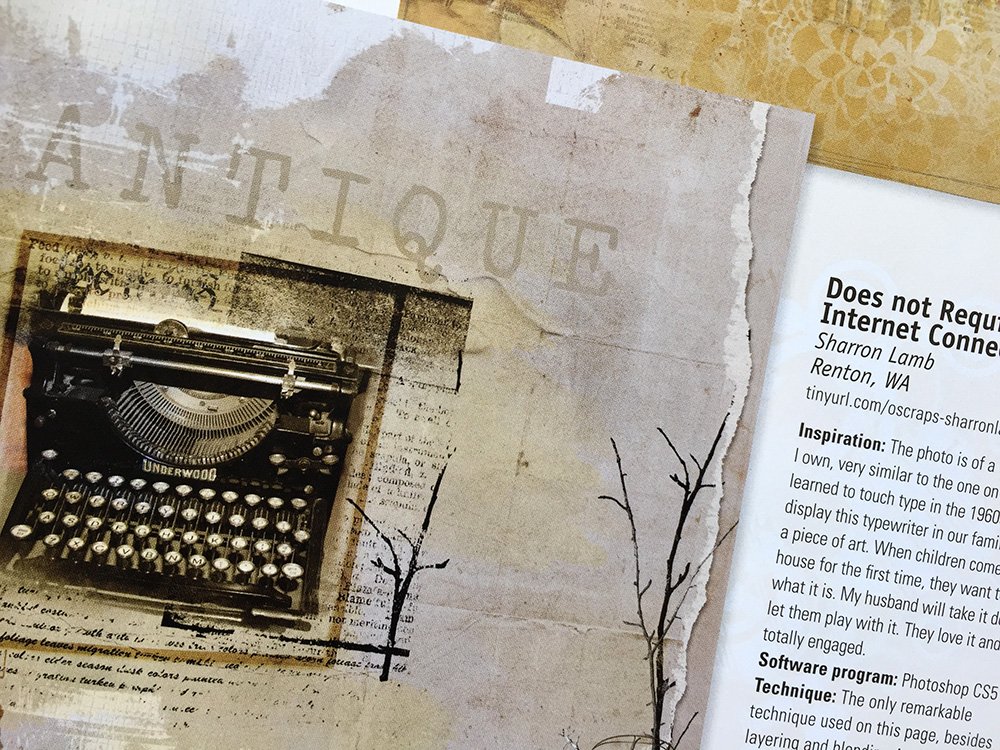 I don't want to share too much as it will ruin the surprise. You can pick up a copy at your local bookstore or order one here.
Congratulations to all that were published in the Autumn 2015 Edition.