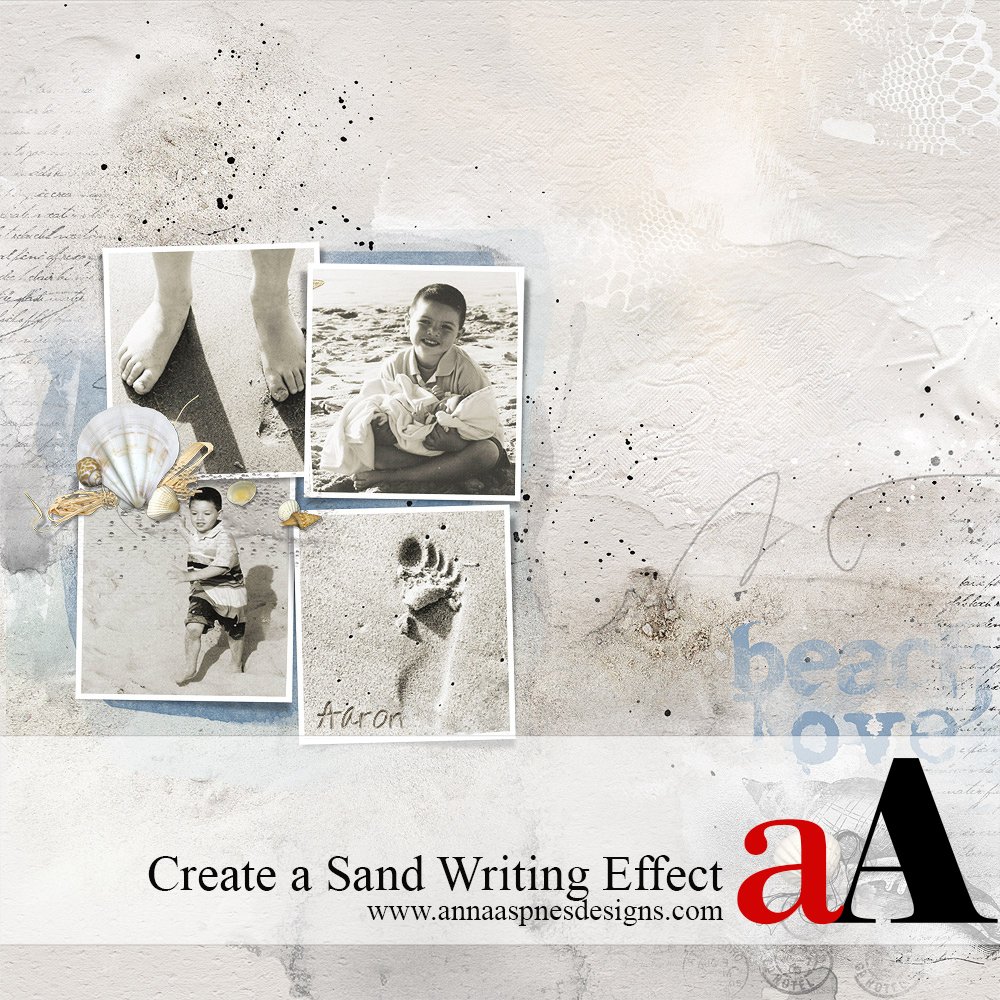 Creative Team Member, Fran, shows us how to create a *Writing in the Sand* effect using Layer Styles in Adobe Photoshop.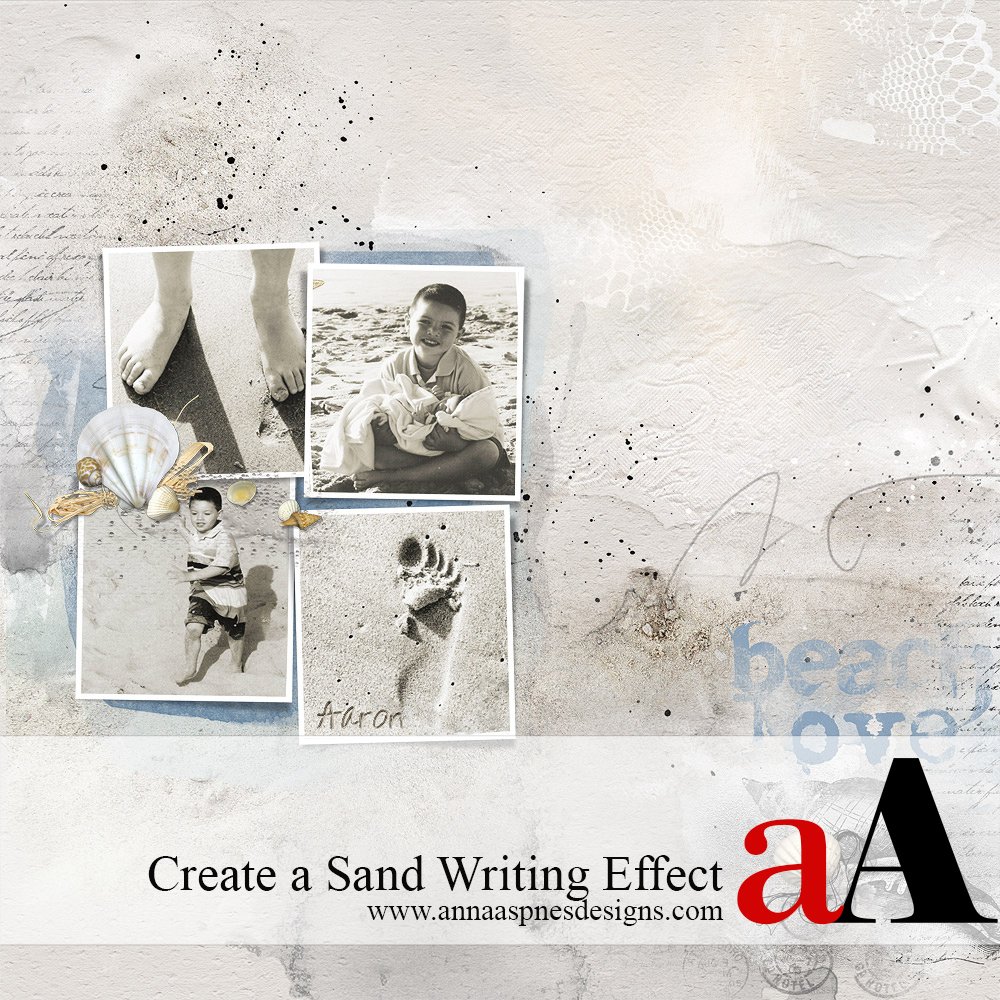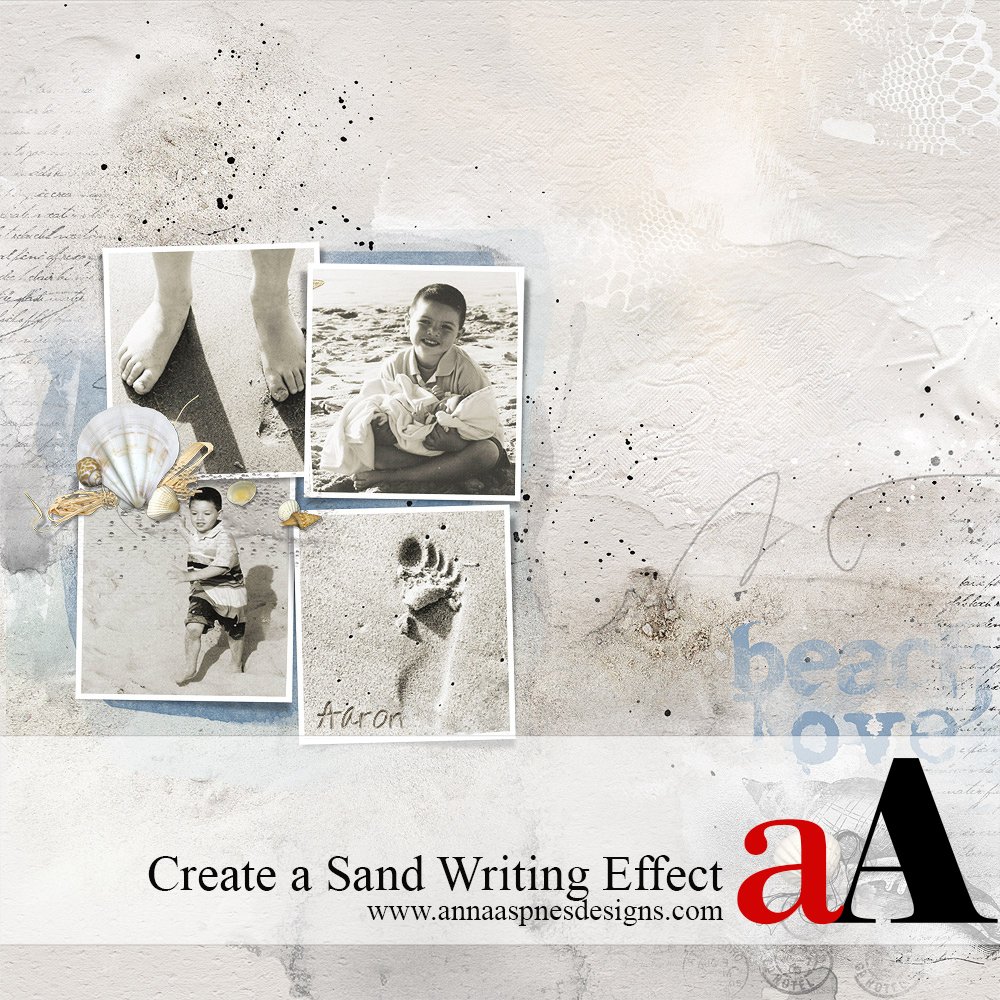 1. Create Text. Open a photo that has sand to use in your layout. Select the Type tool from the Tools panel and type some text. Use the Eye Dropper tool to sample a color for your text by clicking on the sand area of the text. This can also be by clicking on the Foreground Color in  the Tools panel and use the Color Picker to make the same color selection.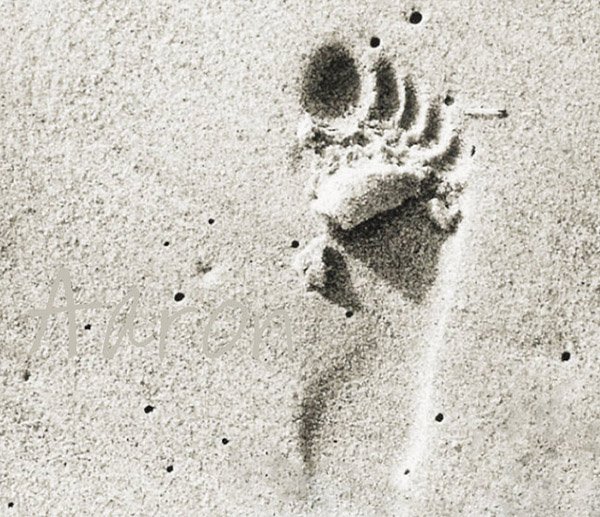 2. Add Bevel & Emboss Layer Style. Select the Text layer in the Layers panel, click on the fx icon located at the bottom of the Layers panel or go to Layer> Layer Styles at the top of your screen.
Leave the Blending Options in the Layer Style panel at default, then click on the Bevel & Emboss and choose the following settings: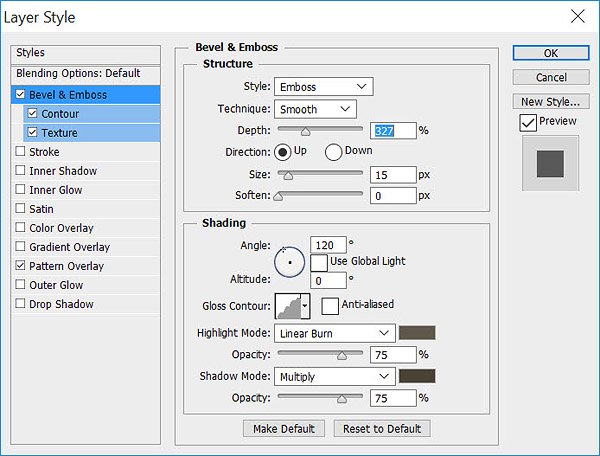 3. Add Texture. Click on the Texture, a subcategory to Bevel & Emboss in the Later Style panel, and apply the following settings. Use the Spiky Brush pattern included in the Nature Patterns. Apply the settings below: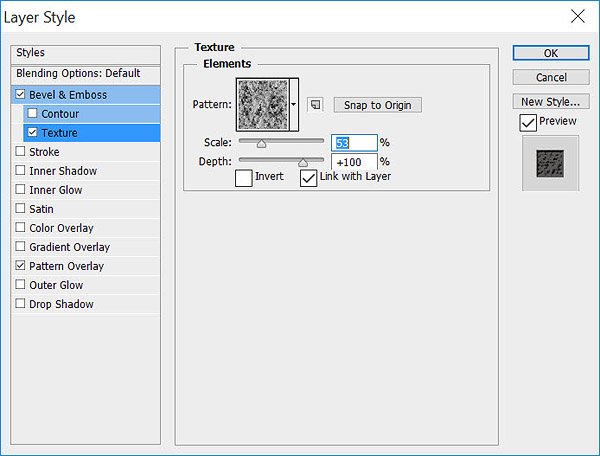 2. Add a Pattern Overlay. Select the Pattern Overlay option in the Layer Style panel and follow the settings below: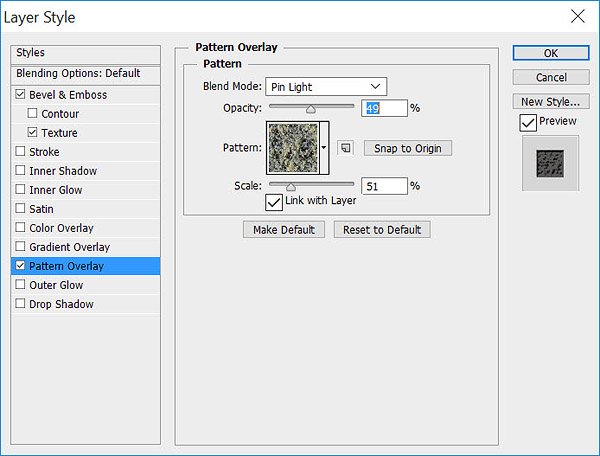 Note. Depending on the font and size you have selected you may need to adjust the Layer Style settings outlined to adjust the depth of the text
Save a Layer Style. You can save the Sand Writing Style by clicking New Style on the upper right hand corner of the Layer Styles Menu box, rename the Style as preferred, then click OK. Select the Styles panel from the Window menu at the top of your screen and you will notice the new Style appear as a small square thumb. Hover your cursor over the thumb to reveal the name you gave your style.
You can now automatically apply this this Style to any future text, simply by selecting the text layer in the Layers panel, then clicking on the appropriate Style thumbnail in the Styles panel.