Today I want to introduce you and share more information about a brand new opportunity, A Year of ArtPlay 2017.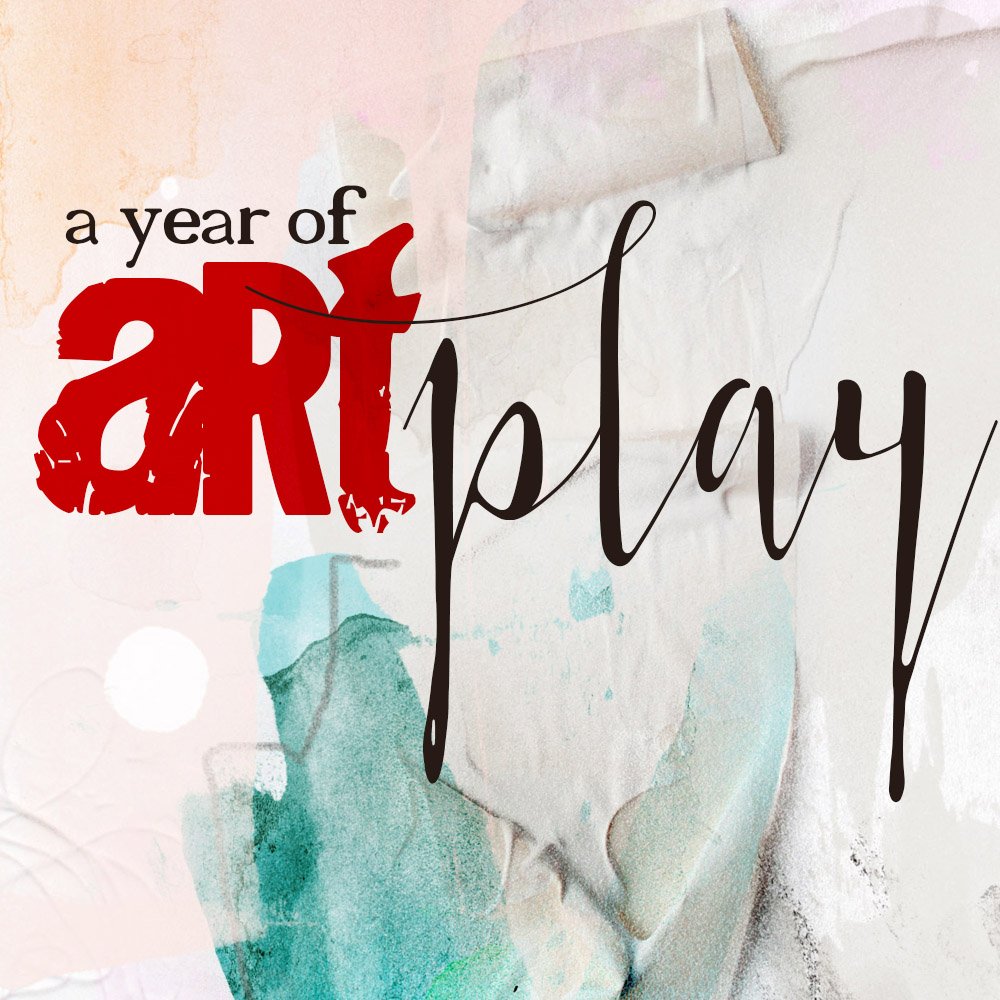 YEAR 2017 WILL BE THE YEAR OF ARTPLAY.
I'm declaring it as such.
Following the success of my current workshop, aA Designs is hosting a year-long course in 2017 with a focus on approach to creating art.
A Year of ArtPlay 2017 boasts 12 ArtPlay Unedited classes over the course of 12 months providing 12 opportunities to elevate your artistry and ignite your creativity in year 2017.
And you are invited to this intimate aA educational experience.
1. BEST SEAT IN THE HOUSE.
Every wondered what it might be light to watch over my shoulder as I create digital art? 
Now is your chance.
Over the course of 12 months I will guide you through the creation of 12 artsy layouts, talking you through the design decisions I make, and sharing what I'm thinking as the layout comes together before your eyes.
It's your opportunity to get inside my head and be witness to making the magic happen.
2. MASTER ARTSY.
These unedited sessions will show you an insider view to achieving successful artsy design, as well as providing on-the-fly solutions to common digital artistry problems.
The aim is to record a layout from blank canvas to artsy composite, so that you can observe the entire organic creative process.
Note that the length of the session will be dependent on how long it takes to create each unscripted and unplanned composition, but I'm aiming for 40-90 minutes per session.
3. SUSTAIN YOUR PRACTICE.
Inspire your creativity throughout year 2017 and advance your skills in digital artistry and scrapbooking.
The monthly sessions are intended to keep you engaged in your art practice, support you through design challenges and keep you moving forward.
4. LIVE Q & A SESSIONS.
There will be 4 quarterly sessions scheduled as below to provide support and hands on demonstrations.
Please note that these may be subject to change as the year progresses.
You will be invited to submit your questions and layouts prior to each session, or you can come along and observe. All LIVE sessions are recorded and will be distributed via email to all registrants shortly after the event has ended.
5. ARTIST CONNECTION.
Participate in a dedicated  'Year of ArtPlay' Facebook group to get the most out of this unique learning experience, in which you can connect and share with fellow students, as well as myself. I will be present and providing feedback on your renditions of the layouts completed in class.
Note that content will be made available for download from Dropbox between the 20th and last day of every month in year 2017. This provides a little wiggle room in the event of travel or illness at my end.
A aA year of ArtPlay 2017 experience will be jam-packed full of process and technique content providing you with the unique opportunity to observe my ArtPlay method.
Make 2017 a year of ArtPlay for you.

The art begins right here.