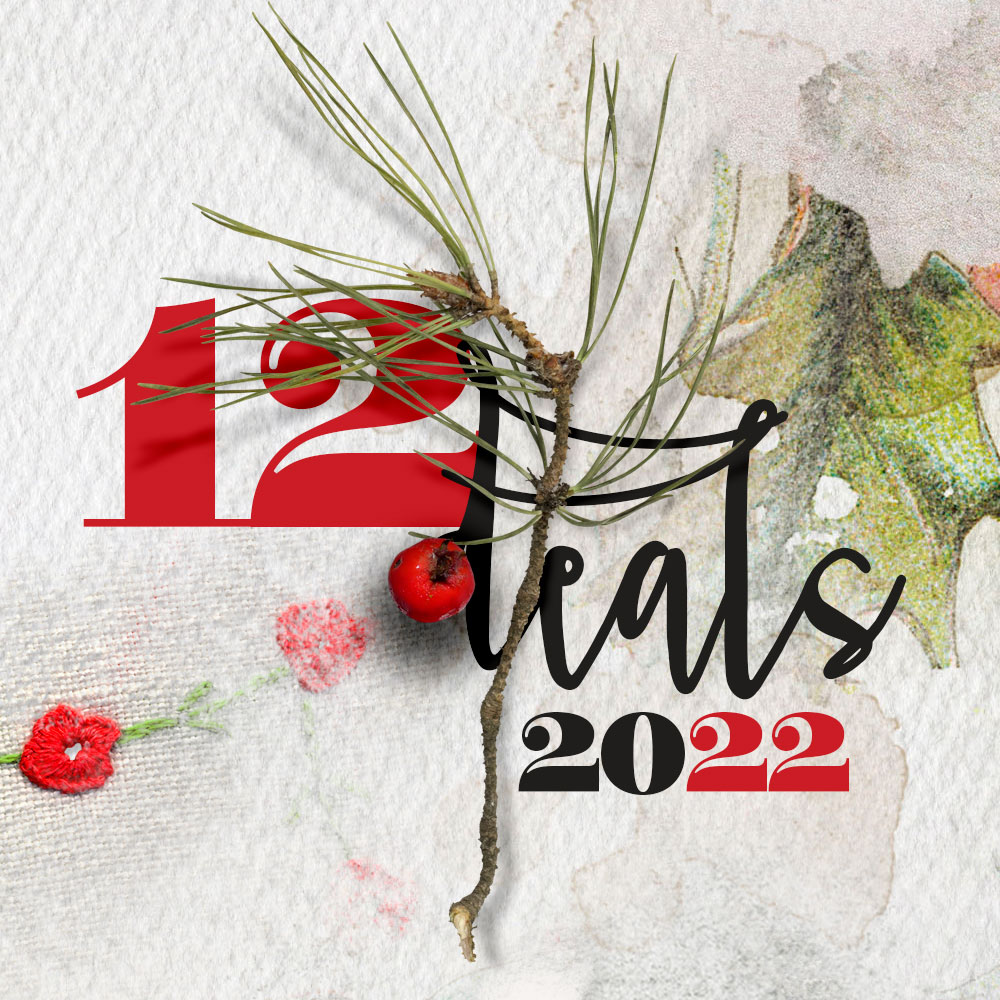 In this post, we're sharing EVERYTHING you need to know about the 12 Deals of December 2022 Event.
12 Deals of December 2022
Making the magic happen this holiday season.
What You Need to Know
12 Deals of December mirrors the Summer event.
Offers some the BEST DISCOUNTS of the year at Anna Aspnes Designs.
Now is the TIME to get started with your 

a

A

 WISHLIST.
Click here to get started.
Get Ready for this Annual Extravaganza
Begins 1 December 2022 at 9 pm EST.
There will also be 4 ENCORE DAYS at the end of the event just in case you miss any.
ALL DEALS WILL RUN 9pm TO 9pm EST (EASTERN STANDARD TIME).
This means each deal begins 3 hours prior to the date noted in the schedule of deals below.
Please see this timezone converter to see what time this is in your part of the world.
SCHEDULE OF DEALS
Dec 1 (Day 1) Buy One ValuePack Get One Free
Dec 2 (Day 2) Save 50% on 5 ArtPlay Palettes
Dec 3 (Day 3) EXACTLY 6 MultiMedia elements for $20 (i.e. Must be purchased in 6 per order)
Dec 4 (Day 4) Buy One Album/Template Pack Get One Free
Dec 5 (Day 5) Save 50% on 6 Clipping Masks.
Dec 6 (Day 6) Save 60% on WordART
Dec 7 (Day 7) BUY ONE BrushSets or ToolSets Set GET ONE FREE
Dec 8 (Day 8) Save 50% on 5 ArtsyTransfers
Dec 9 (Day 9) EXACTLY 6 Artsy Templates for $10 (i.e. Must be purchased in 6 per order)
Dec 10 (Day 10) Save 50% on Stitching
Dec 11 (Day 11)  BUY 5  Frames sets SAVE 50%
Dec 12 (Day 12) Save 60% on FotoInspired category (Excludes FotoInspired Template Packs).
ENCORE DAYS
These will take place December 13-16, 2022.
3 Deals will be reactivated on each of these 4 days.
This Is How It Works:
YOU WILL RECEIVE AN EMAIL OUTLINING EACH DEAL EACH DAY.
Click on the image link to the 

a

A

 store and add the desired DigitalART products to your cart.
The discounts/offer will be activated and automatically applied once all deal criteria are met.
Each offer will run for 24 hours from 9pm to 9pm EST.
IMPORTANT.
EXCLUDES DIGITALART PRODUCTS RELEASED IN THE LAST 12 WEEKS.

PLEASE DO NOT USE ADDITIONAL DISCOUNT COUPONS DURING THIS EVENT
Any additional exclusions will be outlined in detail with every deal email.
Ready for some Holiday Fun?
Let's begin 🙂