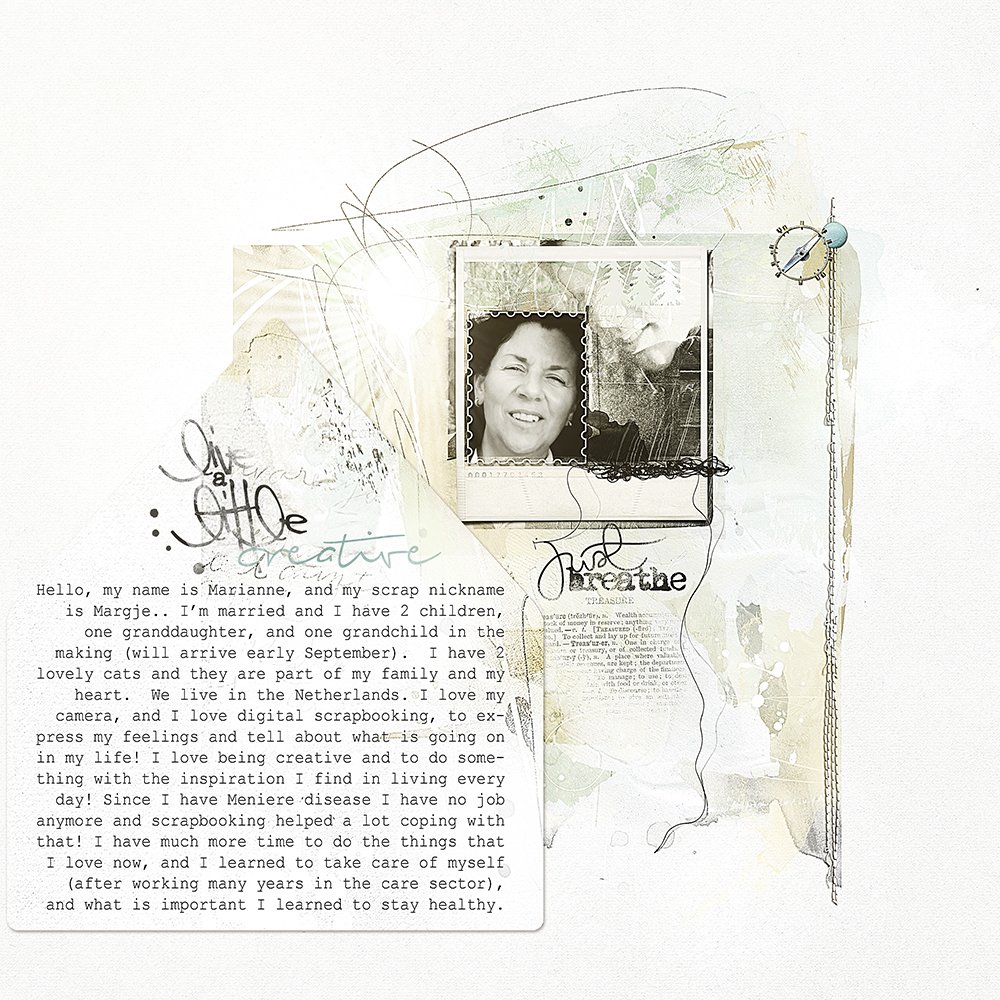 Today we are getting to know aA Creative Team Member Marianne van Arnhem.
a

A Creative Team Member Marianne van Arnhem
A day without scrapping is a lost day for me – I am simply happy when I can create!
Everything becomes restless if I can't create within a few days.
I'm just drawn to my computer and a new blank document screams to me that it has to be filled with a new composition or design.
Creating digital scrapbooks or artwork has almost become a way of life. It is always present in almost everything I do.
While traveling, in shops, in the car, reading magazines, my whole way of looking at things has changed.
And the other way of looking at things is precisely what makes it all so much fun for me. There is so much beauty in the ordinary things.
You just have to see them.
Being on the

a

A

Creative Team is giving me so much pleasure and inspiration.
I love the huge challenge of making something beautiful with the products given, that also does justice to what the designer had in mind with the new product.
It might sound weird, but to get that done in a short time gives me a certain thrill that I do not really want to miss.
My pages can be about my loved ones, my traveling and my life as you can see in this collage filled with some of my layouts: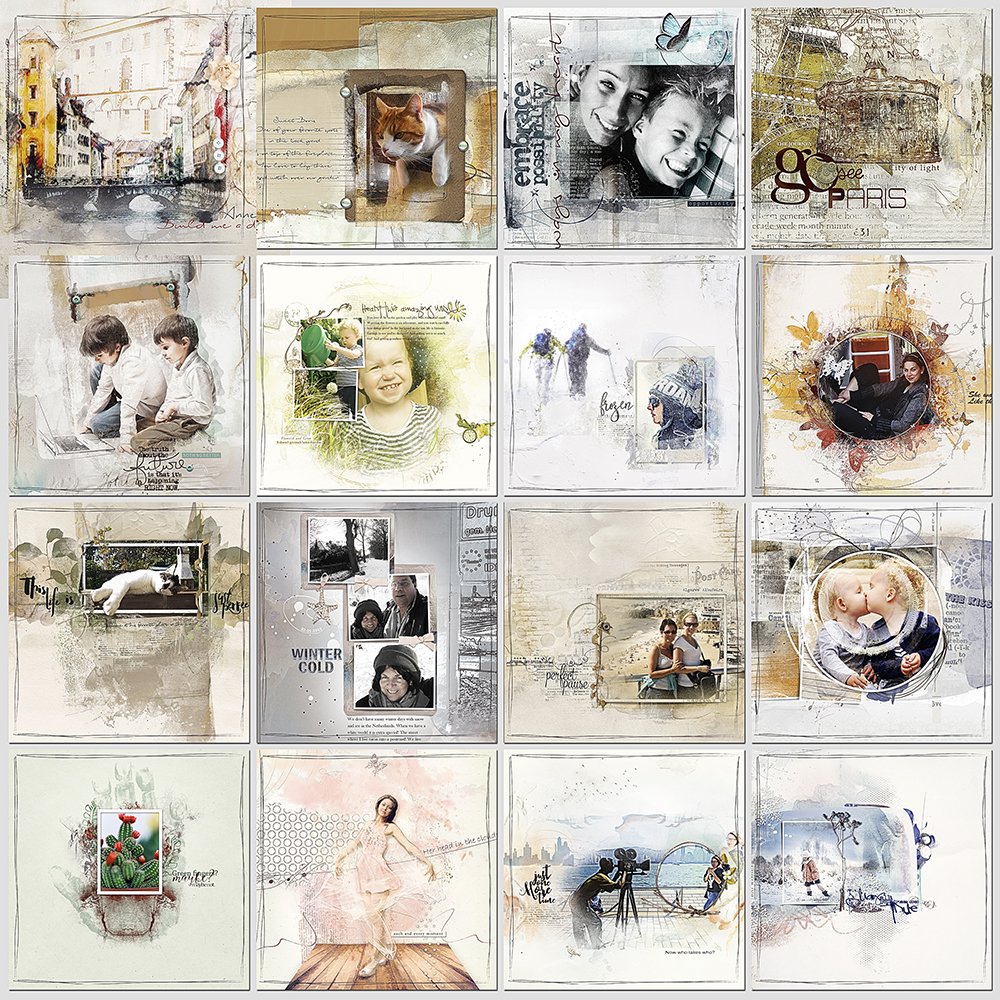 I also love to make artsy pages about things we can all relate to -news in the media, inspiration from books or song titles.
And it is these kinds of pagesthat I can apply a more artsy approach.
My family members would rather see normal photos of their faces in the pages, so I really love to use photos in a total different way, to give them a make-over and use a photo treatment to make a layout really work for me.
I can spend hours getting the photo ready for a layout.
Sometimes a color change will do, but often I use artistic filters, many copies full of different treatments, and then blend them all together.
My workflow formula:
Apply effects to the photo, place in a new document  (often clipped to a brush or mask), then I build up the layout with brushes and transfers, background paper, elements and text.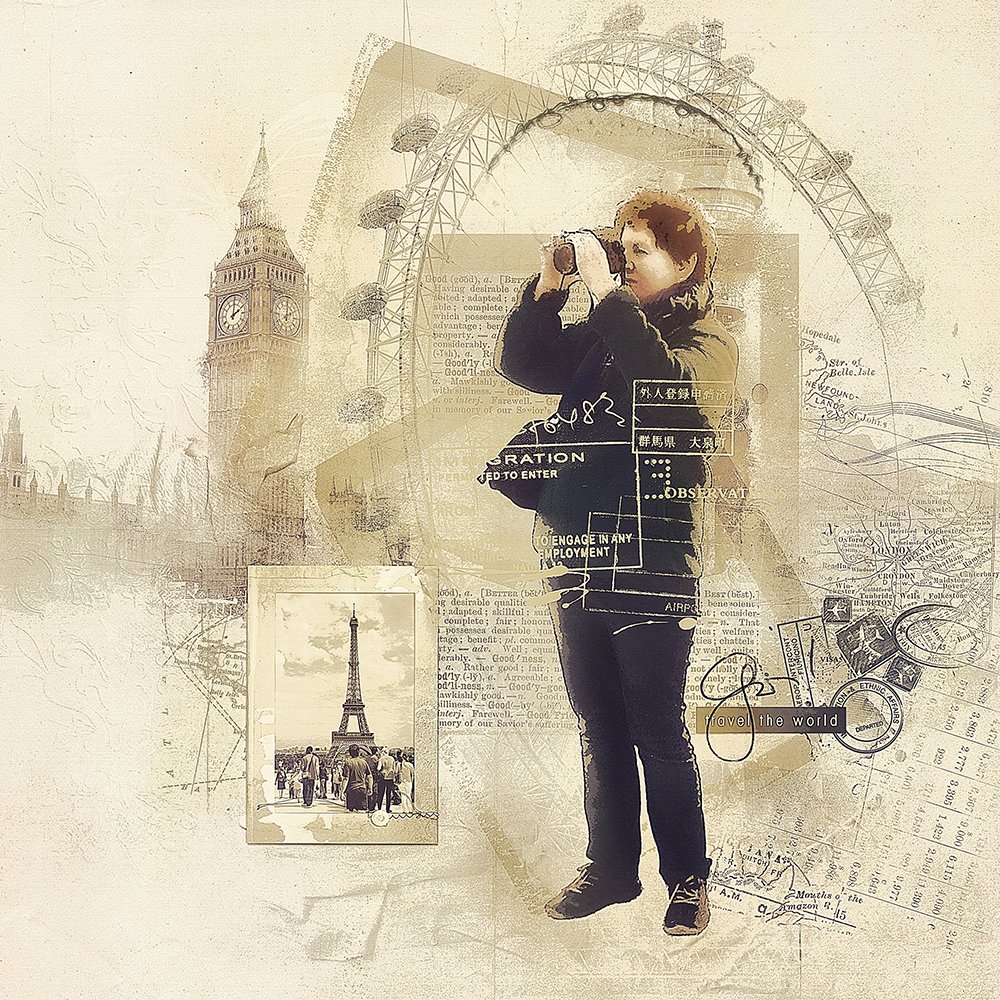 Layout #1
I applied several Filters in Adobe Photoshop and Elements to the photo, including the Sketch and Cutout Filter.
The modified layers are blended using Brushes and Layer Masks as demonstrated in this video.
Sometimes, I will also use a Photoshop Plugin, such as Topaz Impressions.
Note that, I rarely use preset by itself – I always tweak and combine them for the results that I want for a certain page.
Layout #2
For this Halloween layout, I converted the photo to Black and White and gave the photo  more contrast  via Curves Adjustment Layers. I use this powerful tool in  Adobe Photoshop often.
I also use Dodge and Burn with a duplicate of the photo to blend parts and change colors with a Layer Mask.
On the contrasted photo, I used Pencil Sketch Filters.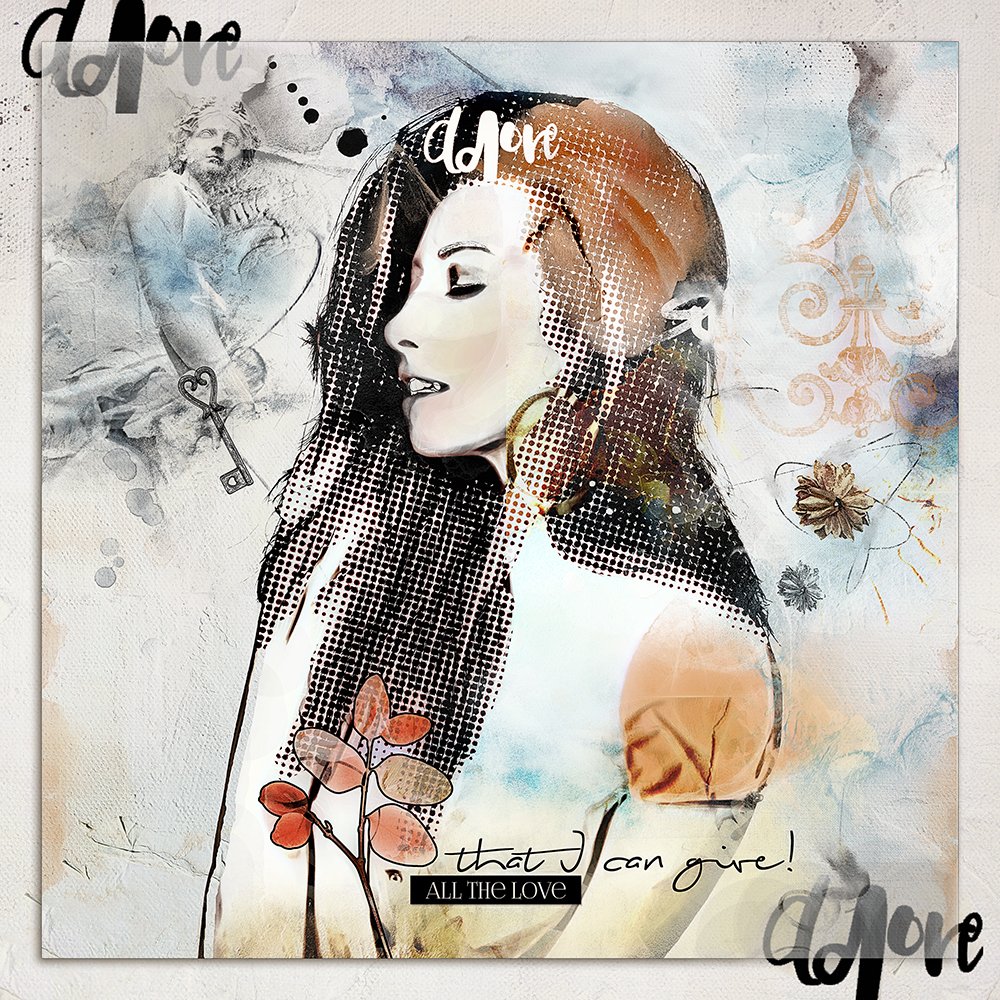 Layout #3
In this  portrait page, I first extracted the lady subject.
Cutout, Poster Edges and an Ink Outline Filters were then applied to duplicate copies of the image layer.
I then applied a Halftone Filter from a Plugin called Jixi Pix, before hand painting on a new layer.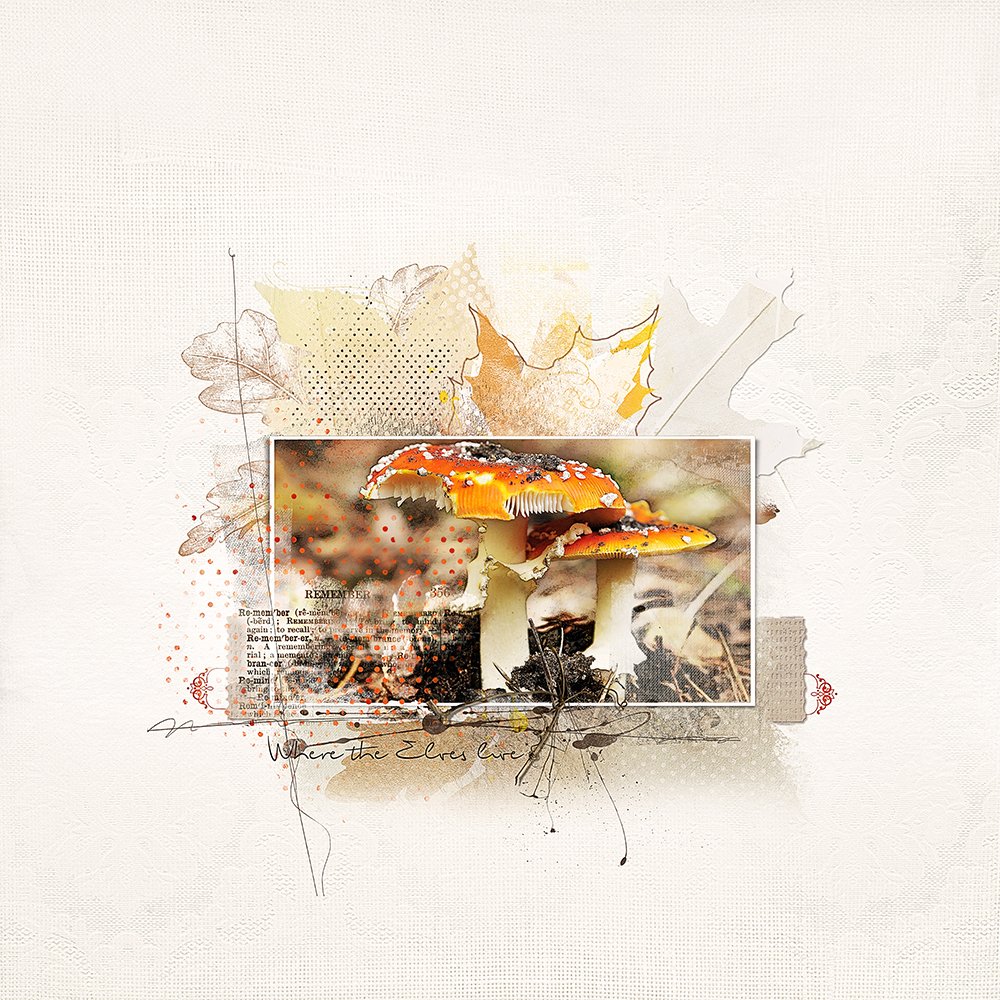 Layout #4
Applied different Filters to each photo copy layer then used Brushes with Layer Masks to reveal parts of the different layers to add visual interest to your pages.
I'm planning to create some tutorials of all the techniques above.
I'll be sharing more detail on my workflow, with some screenshots and layouts, to show you how to work with the Filters and the Adjustment Layers in Adobe Photoshop.
If you have something specific that you would like to read more about, let us know in the comments below, or contact me via email. 
Stay tuned for more from aA Creative Team Member Marianne van Arnhem.