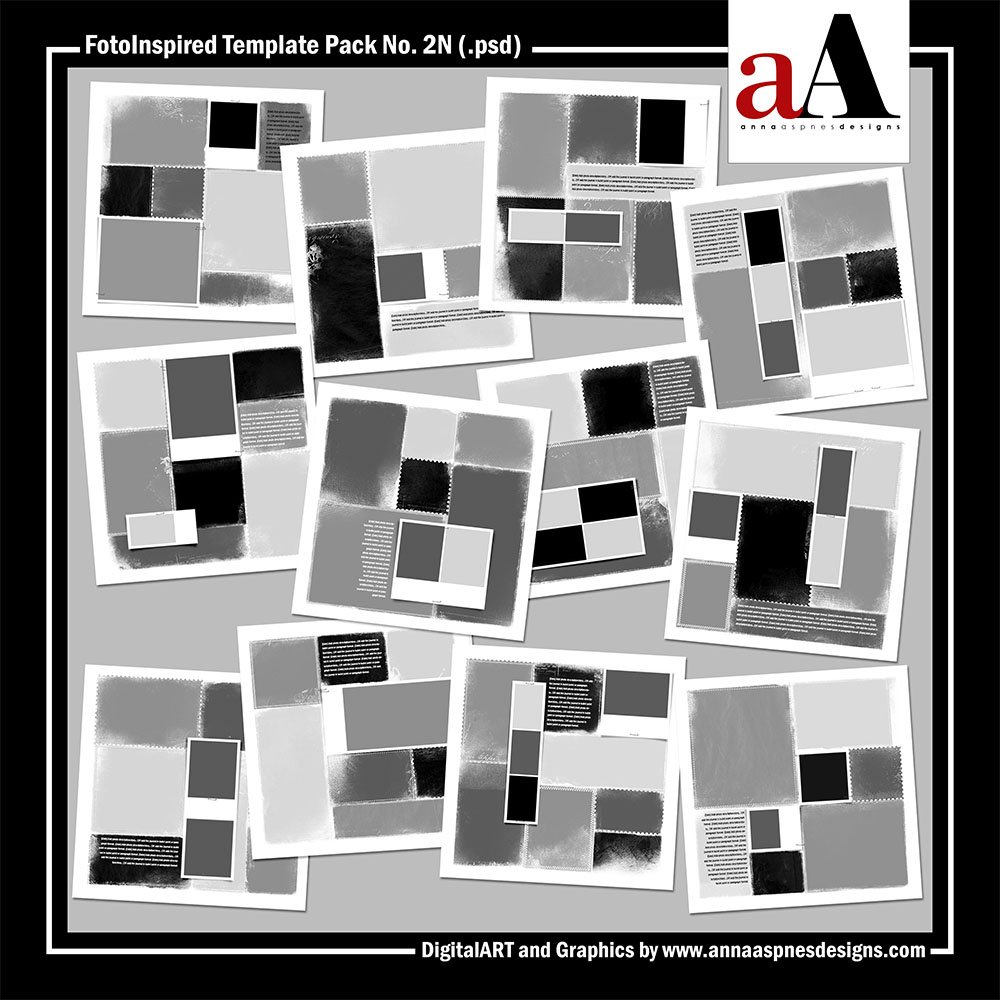 The latest and greatest at Anna Aspnes Designs in aA DigitalART Store Updates 05-22
a

A

DigitalART Store Updates 05-22
New Releases
Twelve 12 X 12 Artsy MultiFoto layered templates delivered in layered .psd format to include a number of distressed FotoMasks, 3-layer frames, stitched frames, and staples. The templates in this pack may be used independently or in pairs to create cohesive double-page spreads which can be resized as preferred. This is part of a series of templates that form the foundation of my FotoInspired project.
SAVE 50% through May 29, 2020 at 9 am EDT.

New FotoInspired Edge Templates Valuepack Pack No. 1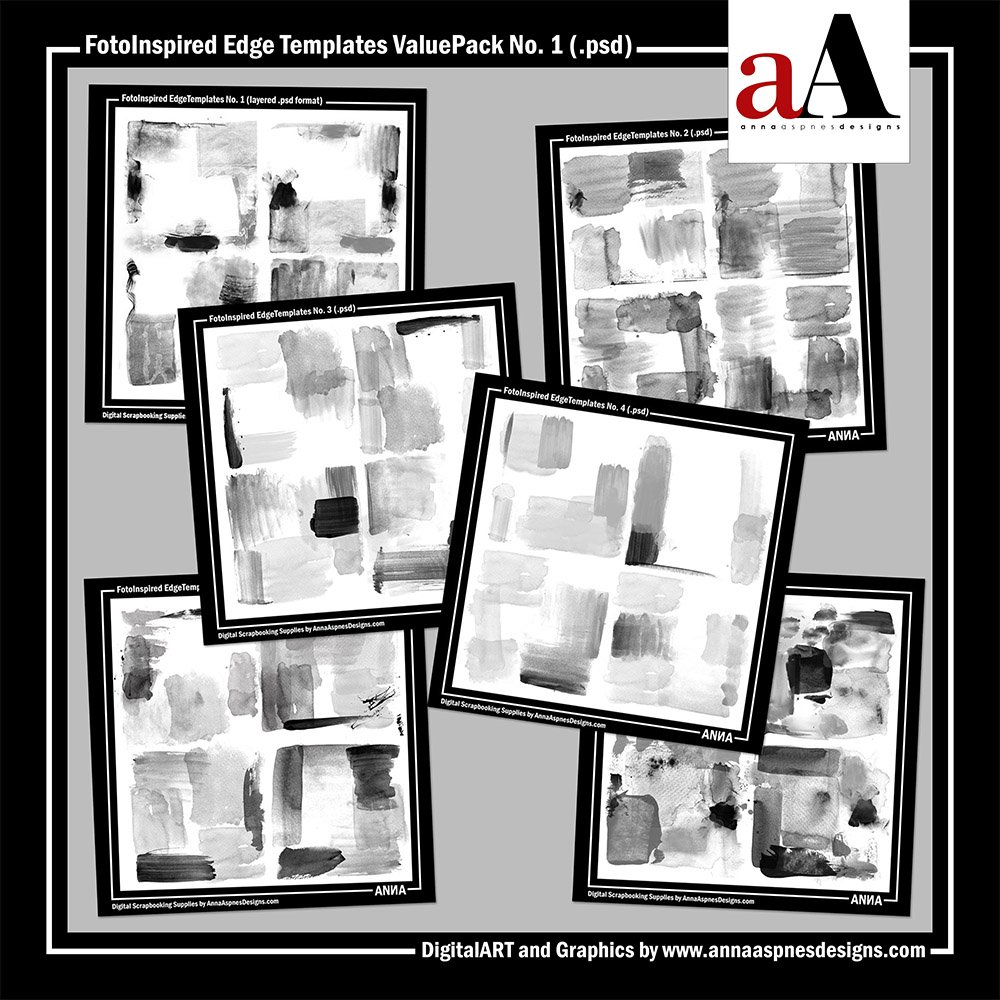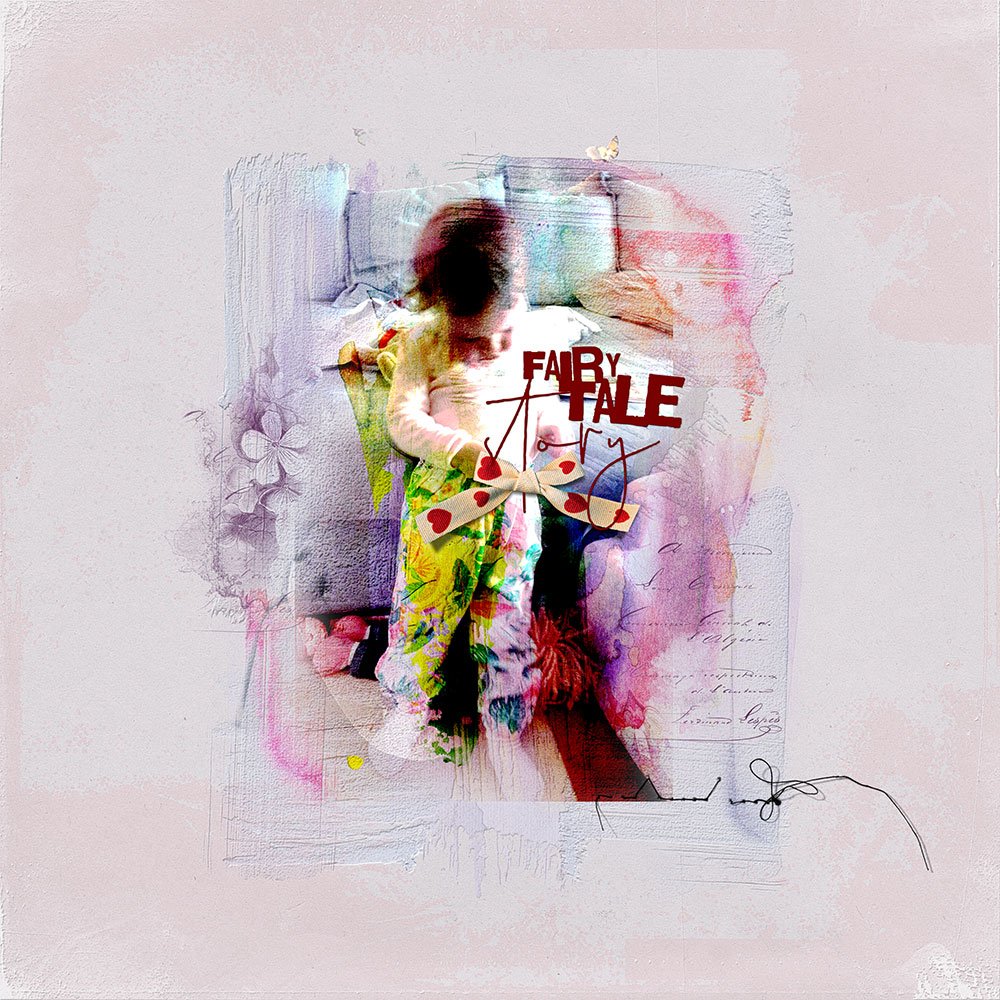 A compilation of 6 – 12 X 12 templates comprising various ArtsyPaint layers and delivered in .psd format.
This collection contains the earlier FotoInspired Edge Template No. 1-6 and may be recolored and used as a custom artsy edge to your FotoInspired pages, or modified and used with the clipping mask function to create photo art.
Further guidance is available in the blog post, 10 Ways to Use FotoInspired Edge Templates. 
SAVE 63% on the COMPLETE FotoInspired Edge Template ValuePack Collection
ArtPlay Hearth + ArtsyTransfers Bundle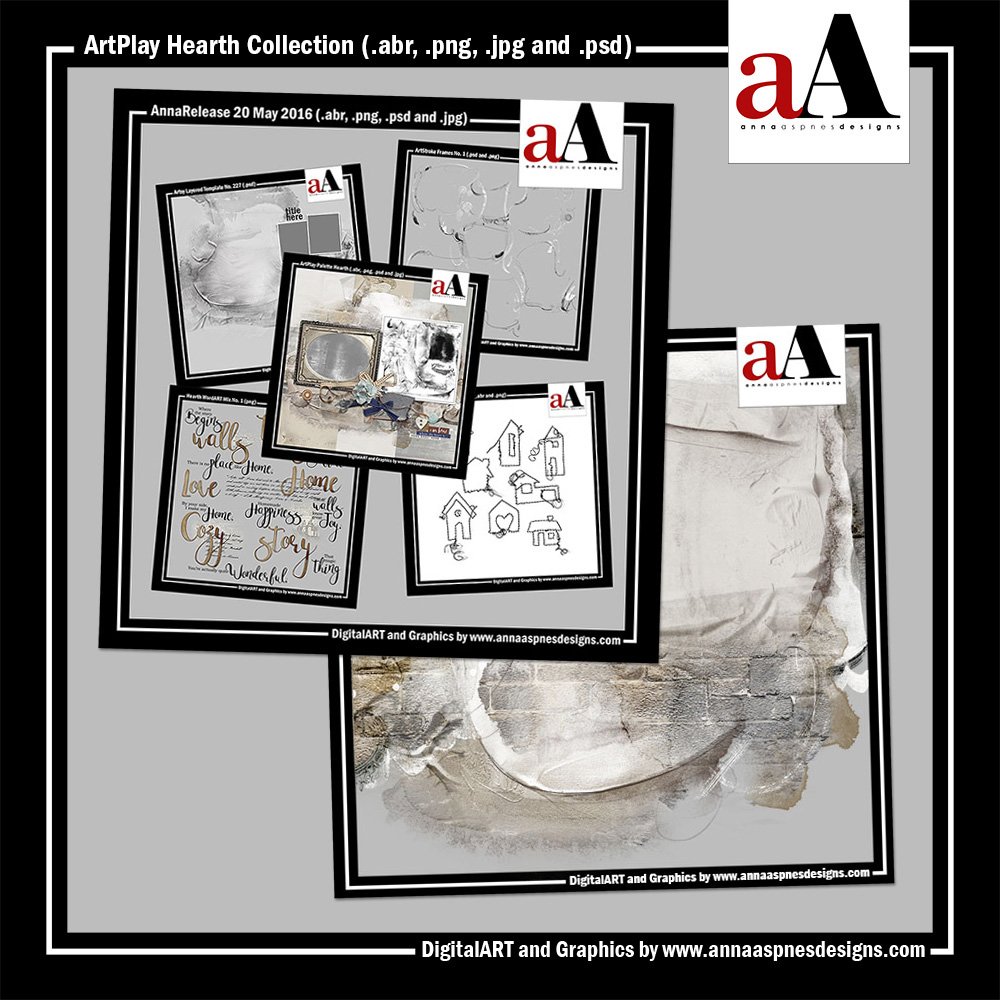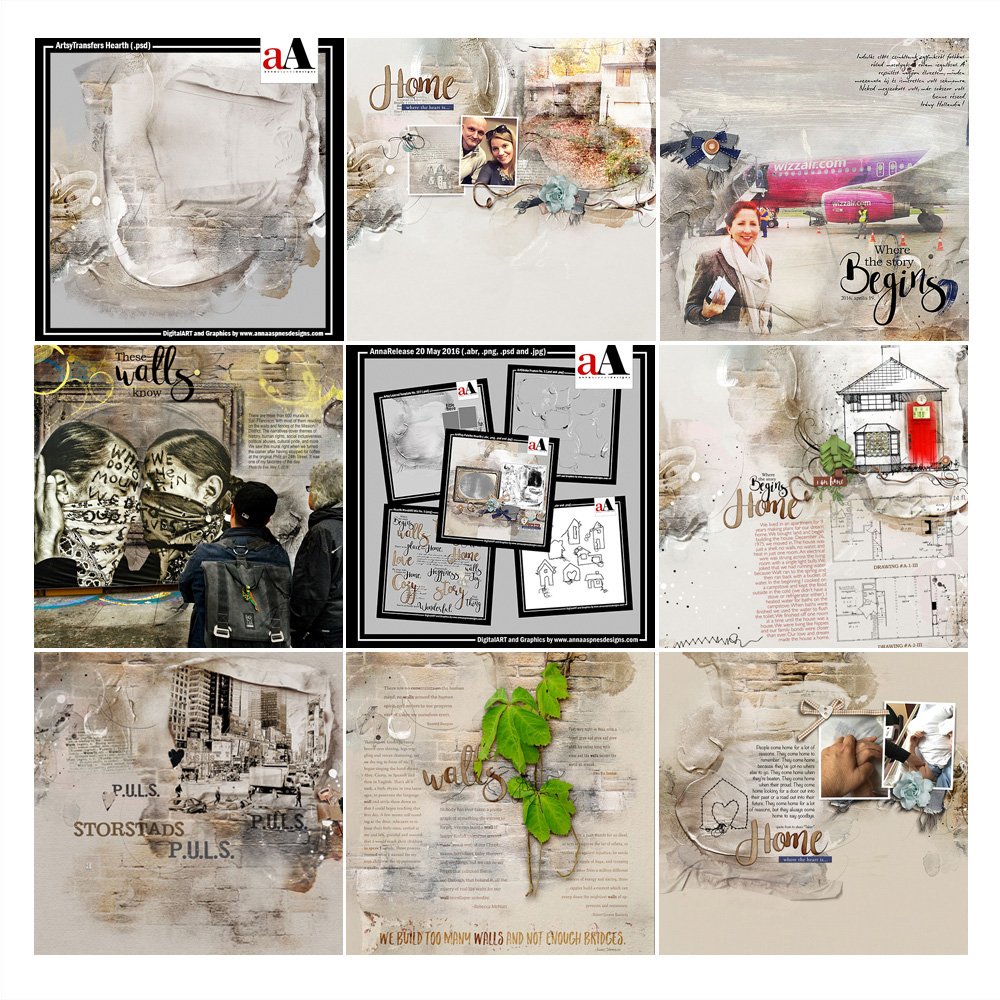 Every Wednesday we bring back a aA CLASSIC ArtPlay Palette Collection.
This limited option is back at a 58% discount and is available for ONE WEEK ONLY.
This collection will no longer be available after May 27, 2020 at 9 am EST.
THE VALUEPACK INCLUDES:
aA DigitalART: PERSONAL AND LIMITED COMMERCIAL USE  –  View the complete Terms of Use for details.