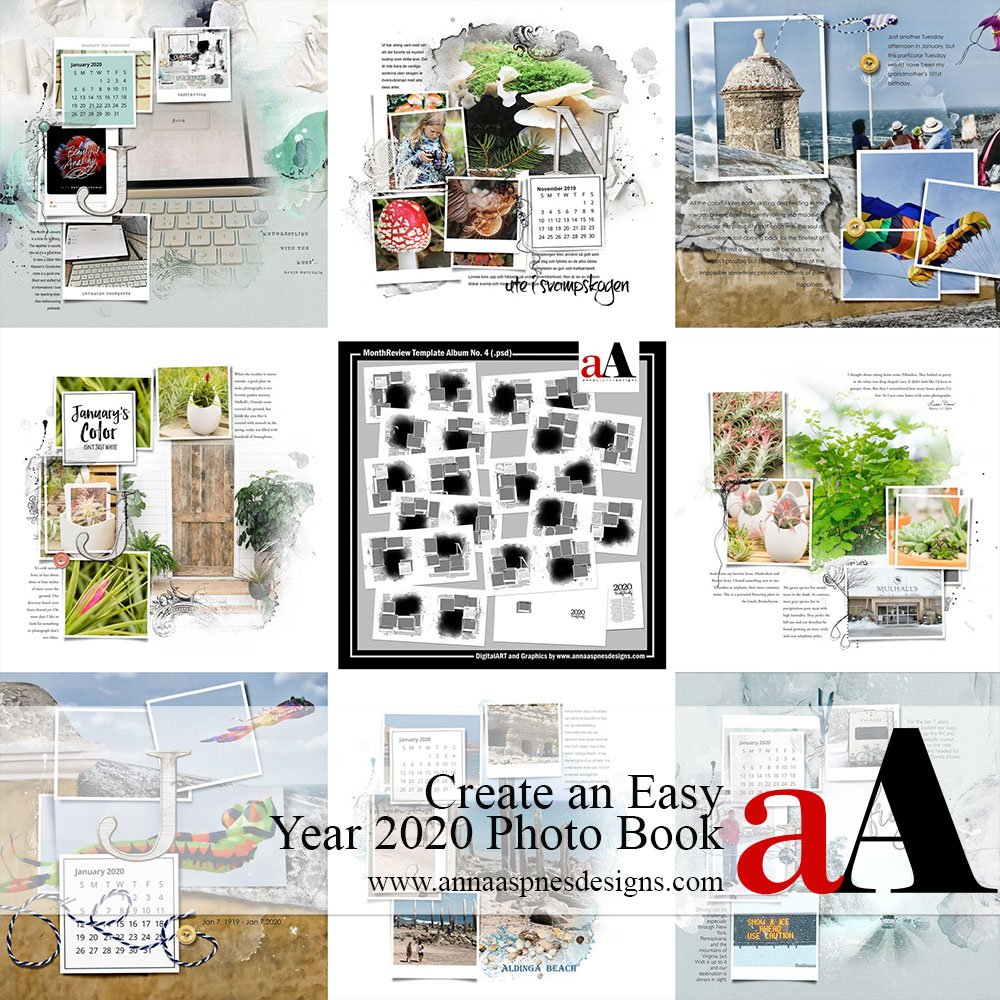 Today, I'm sharing inspiration for using the NEW MonthReview Template Album No. 4 and guidance for using them to create an easy Year 2020 Photo Book.
New Template Collection
The MonthReview Template Album No. 4 is an easy way to document your year 2020.
12-24 X 12 inch layered templates designed for use with the Clipping Mask function in Adobe Photoshop or Elements.
Each double-page includes a white wood 'Month Monogram' in  PLUS calendar to accommodate photos and stories for each month of the year.
BONUS CoverSet and 'Intro Page' for photo book printing.
This Template Album is completely customizable to accommodate photos of ALL themes.
View this FREE video for guidance on how to use and modify the templates: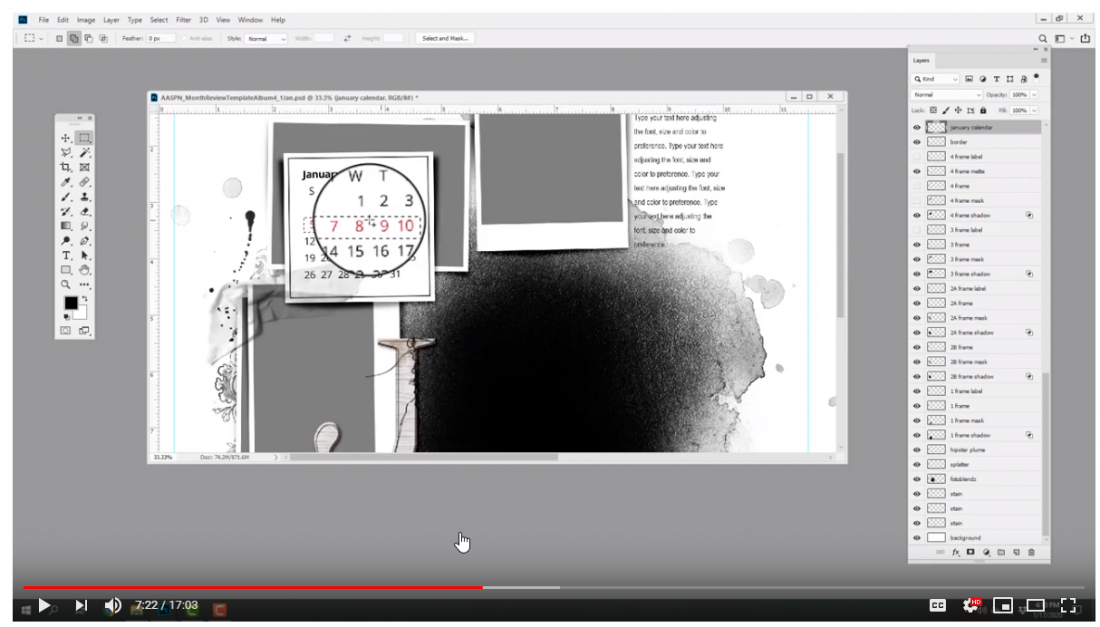 You will learn about:
How the template collection is designed.
Page Guides for printing purposes.
Options for printing your pages.
Creating single pages from double-page spreads.
The format of Multi-Layered FotoBlendz elements.
Modifying frames to include/remove labels.
Converting the 'Calendar Cards' into functional photo frames.
Calling out/specifying dates on the 'Calendar Cards.'
The white wooden 'Month Monograms.'
Note. The session is conducted in Adobe Photoshop, but can also be followed in Adobe Photoshop Elements
See also:
Start a New Project
A Month In Review project is a GREAT alternative to the FotoInspired or Project Life style approach.
It requires just ONE double-page per month (instead of 4 or more per month.)
And it's PERFECT if you:
Don't capture many everyday PHOTOS.
Or have many everyday STORIES to tell.
BUT still want to have a photo album at the end of the year.
Aldinga Beach | Trish
Start it NOW
January is the PERFECT time to start this project.
Planning is ALWAYS going to be key to any photo book project and it's completion.
And breaking down a LARGE project into SMALLER manageable tasks will ensure your success.
It's so much EASIER to create ONE double-page per MONTH.
Than it is to create 12 Double-Pages in a SINGLE MONTH at the end of the year.
We've just wrapped up the aA Project 2019 and some of the students would definitely agree!

Frozen | Miki
See also:
Understand the

a

A

'Album Magic' ethos and how to create and plan a Photo Book Project with confidence in the

a

A

Project 2019 REPLAY.
Master cohesive double page spreads in ArtsyDoubles.
Inspiration for Using the MonthReview Templates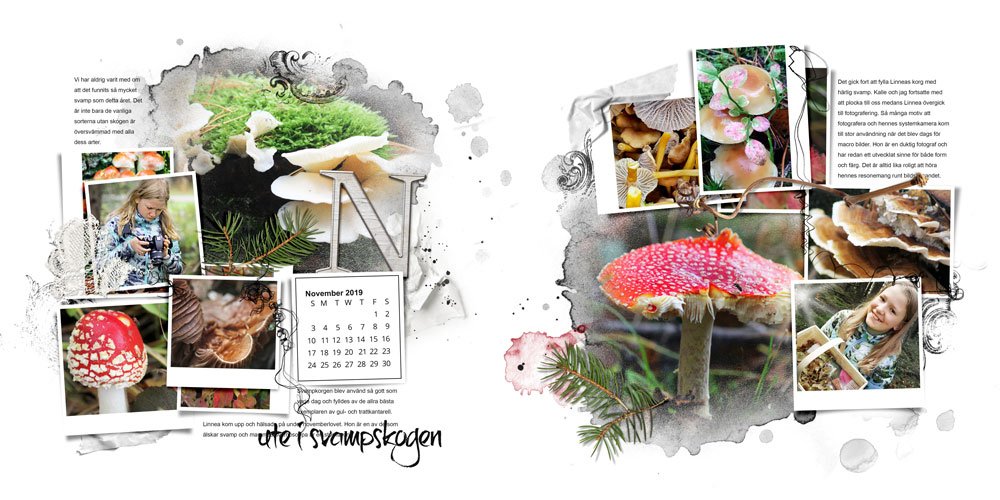 Ute I Svampskagen | Ulla May
Create in Single or Double Page Format.
The templates are delivered in Double-Page format with guides but can be easily cropped to 12 X 12 single page format.
Notice how Ulla-May has kept her page design simple by adding just PHOTOS and WORDS with the addition of minimal DigitalART supplies.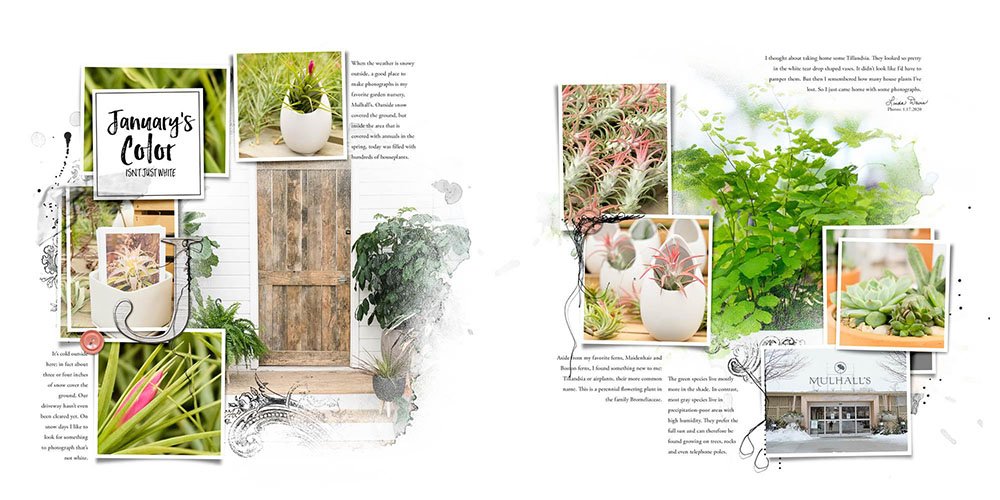 January's Colors | Linda
Replace the Calendar Month to customize.
Delete the 'Calendar Month' layer and replace with a photo, journaling, your title or an Artsy Paper.
Notice how Linda has also adopted a simple color scheme including a Photoshop Default White background for her layout design.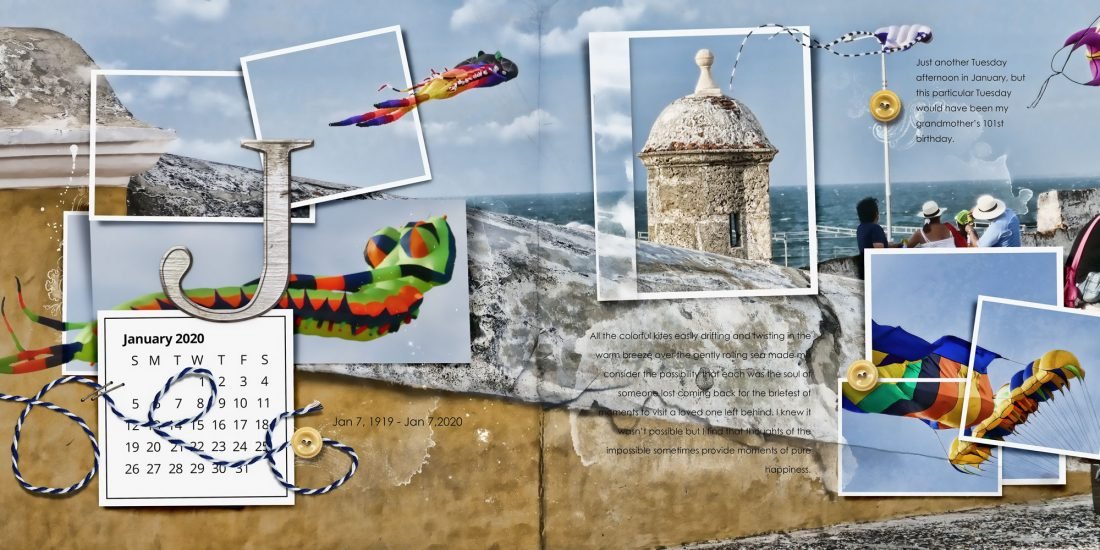 January | Adryane
Photos, photos everywhere!
Use a photo as a background for your layout design.
Tell is single story as opposed to many.
Notice how Adryane has added a create to her double-page spread using PaperTextures.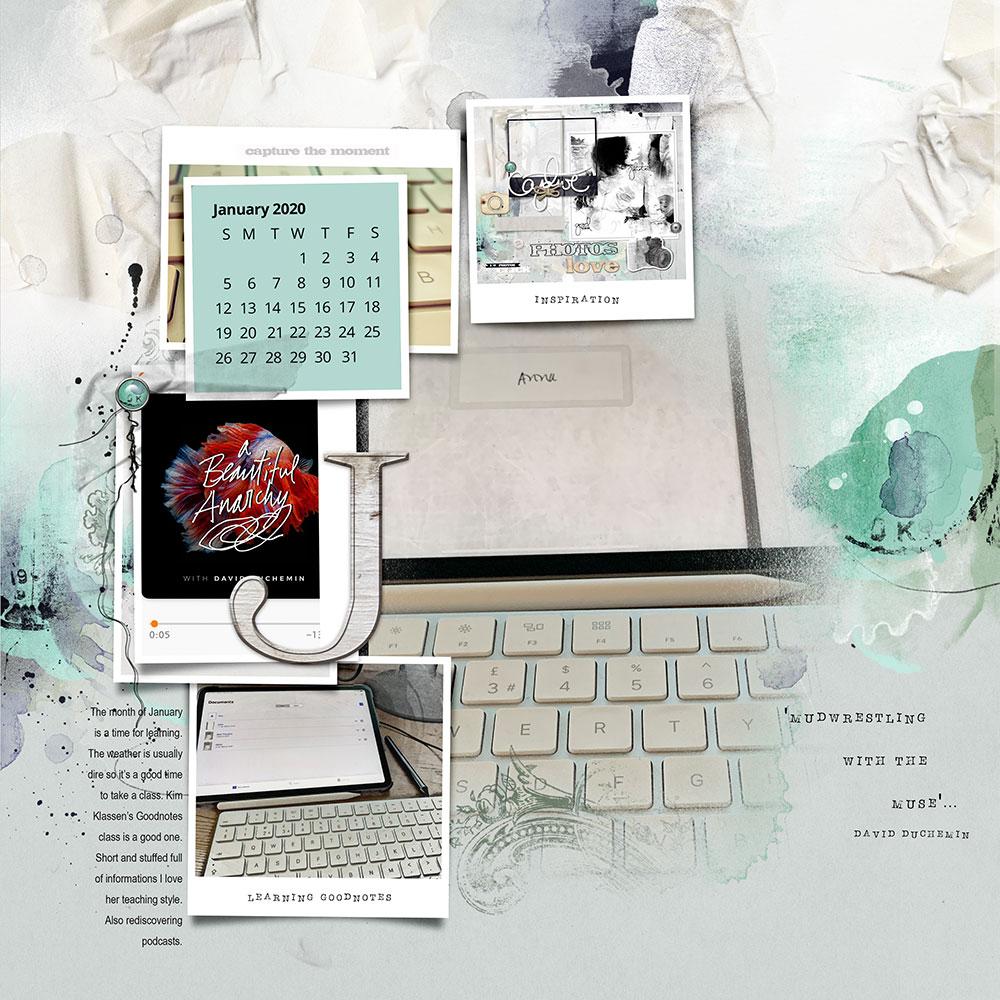 J | Viv
Recolor the Calendar Card.
Select the 'Frame Matte' layer in the Layers Panel.
Go to Edit> Fill and select 'Color' from the Contents box.
Choose preferred color, or sample from your layout, using the Color Picker.
Ensure the 'Preserve Transparency Box' is CHECKED.
Click OK.
Note. See also the Useful Techniques for video guidance.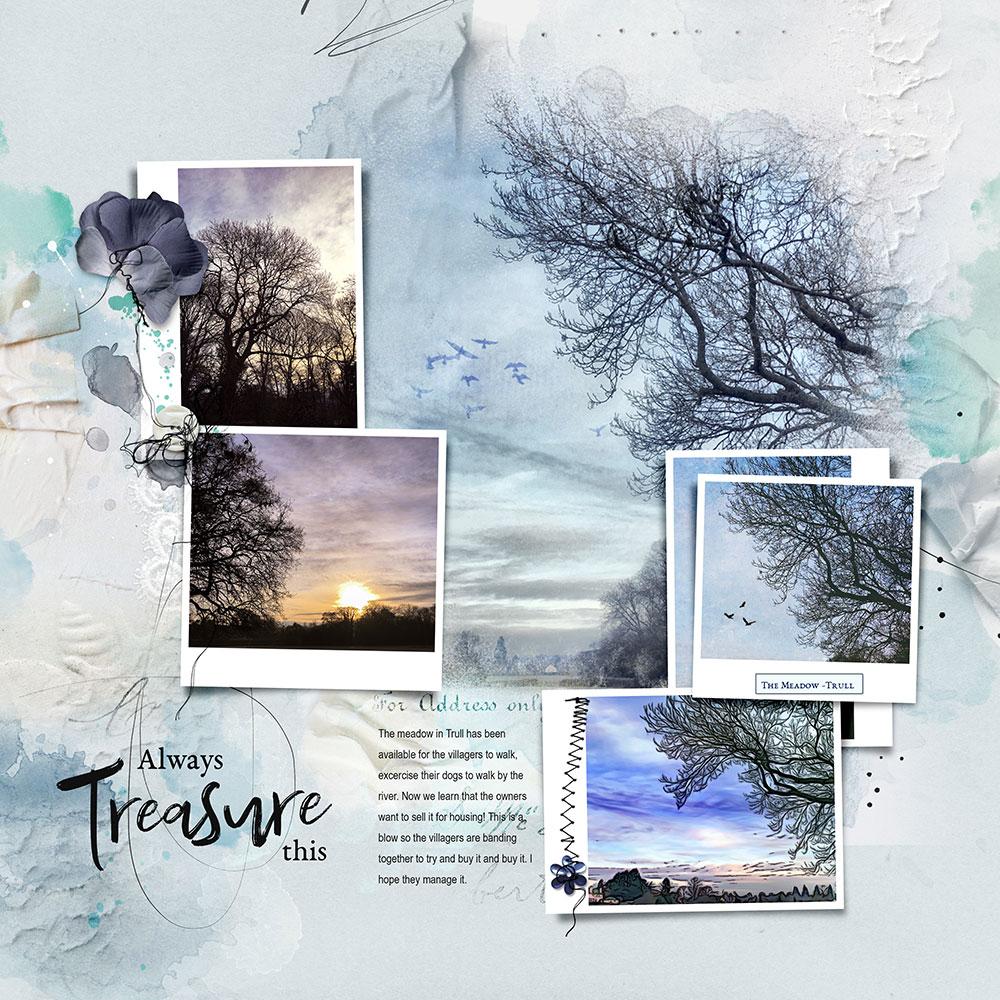 The Meadow Trull | Viv
Add Words to Frame Labels
Label your photos with names of places, people, dates or other descriptions.
Create a digital scrapbooking or photo artistry layout independent of any project.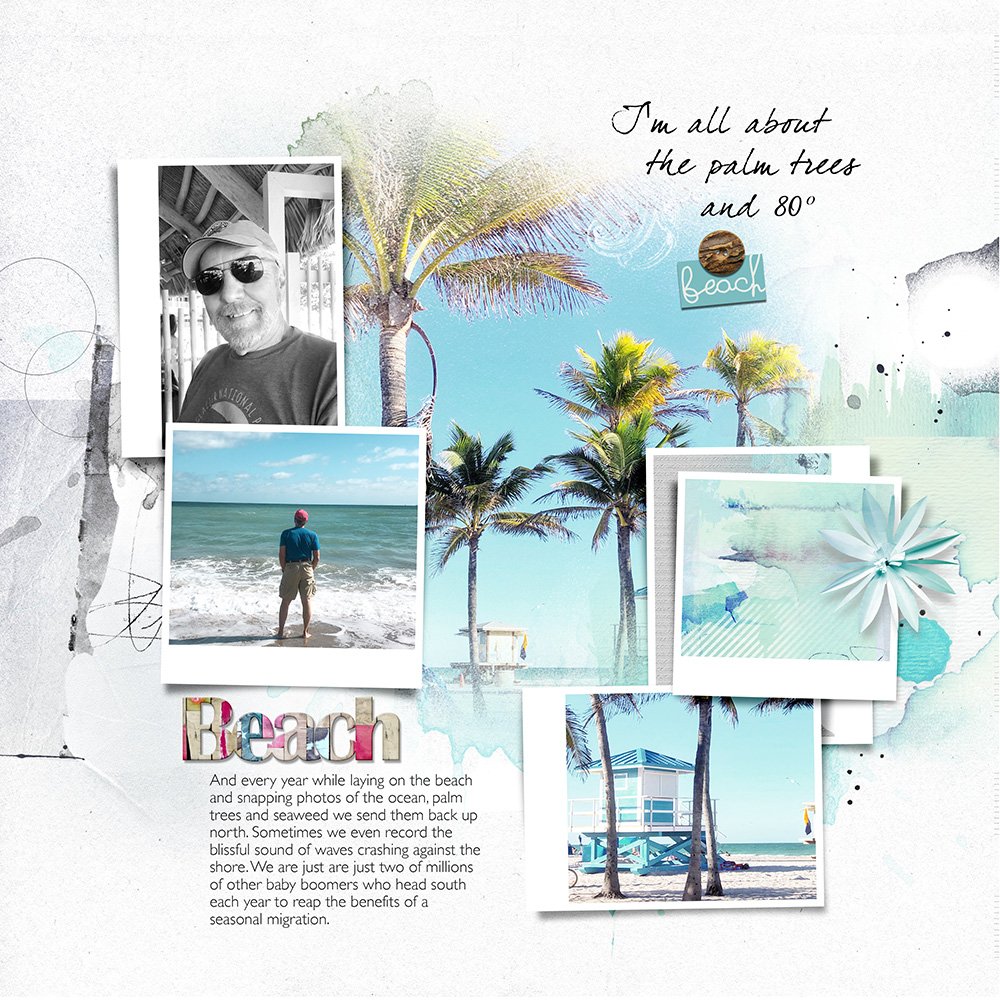 Beach | Miki
Fill spare frames with Artsy Papers
Clip Artsy Papers to frames instead of photos to add visual interest to your design.
Notice how Miki has clipped 2 different papers to the frames and draws the eye to that area of the design using an embellishment.
Want More MonthReview Template Inspiration?
See more layout designs in the AnnaGallery, the AnnaTeam Layouts board on Pinterest.
We invite you to also post your pages and share your digital scrapbooking and artistry to uplift and inspire.