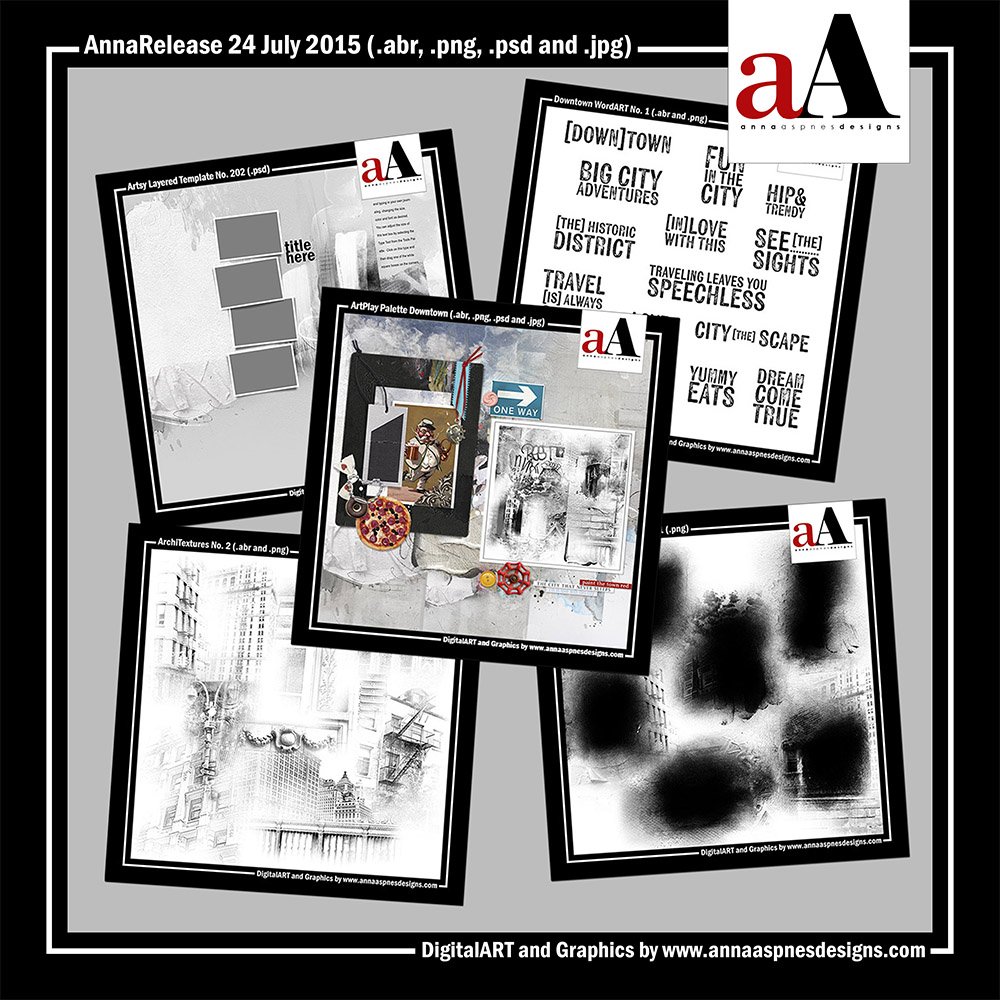 The Details. NewART is now available in the aA store.
Each of the 5 individual digital products is 20% off or available as a collection discounted by 37% through Friday August 7, 2015.
Background and Origins. A couple of weeks ago I visited New York City and I went armed with my camera in the hope of finding some new inspiration to create this release.  Modern high rise building, historic architecture and urban decay all meet in this DigitalART collection which is perfect for documenting big city adventures.
Note. In this week's AnnaRelease, you will notice that the BrushSets include 2 .abr files and this is intentional. The new Adobe Photoshop CC supports larger size brush files than before, which I have included as a separate .abr brush file. These images have also been re-sized to  this set to create a second .abr file compatible with earlier versions of Adobe Photoshop and Elements.
I'm galavanting off in a different direction this coming week with my people for a restful escape in the mountains, leaving all technology behind. It's time for a family vacation. There will be a MidWeek Release but no AnnaRelease next week.  The discount pricing on AnnaRelease *Downtown* will remain in effect for 2 weeks.
I will be back in my studio on August 3, 2015, getting in touch with my AnnaBlendz LIVE classes, and creating more DigitalART, of course.