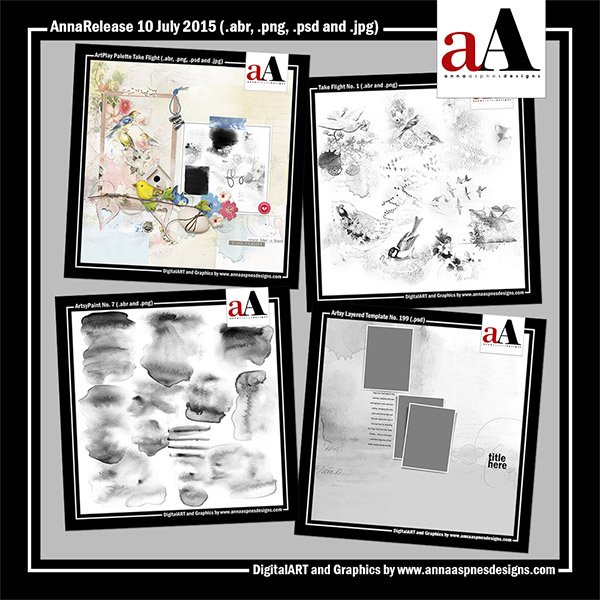 The Details.
 NewART is now available in the
a
A
store
.
Each of the 4 individual digital products is 20% off or available as a collection discounted by 37% through Friday July 17, 2015.
Background and Origins. Modern meets vintage is one of my favorite ways to ArtPlay! And this week, I have added some symbolism in the mix by bringing together a bird motif with the notion of *Taking Flight*. I certainly feel like I have been doing a bit of that – It's been quite a week! We're still working out some of the kinks but I have greatly appreciated all your emails and messages of support.
Short and sweet today. Enjoy 😉