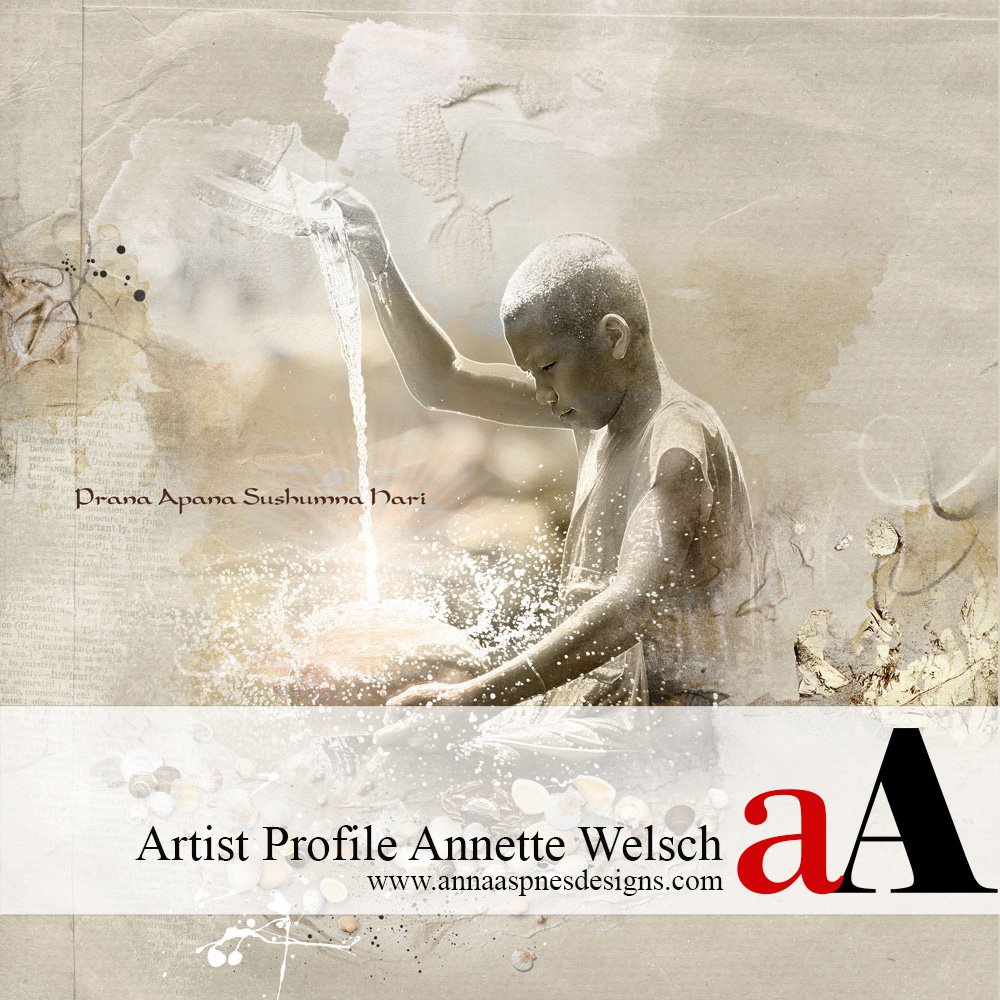 Today we are sharing a Q & A Artist Profile Annette Welsch (nurmi).
Annette Welsch a digital memory keeper and digital artist who loves creating unique art using Anna Aspnes Designs.
Big thanks to Annette for allowing us to share her artistry in this Artist Profile Annette Welsch.
Artist Profile Annette Welsch
1. Tell us about yourself and how you discovered digital art.
My name is Annette and I am 60 years old. I live with my family and 4 cats in Hamburg, Germany. I got my first camera and first edition of Photoshop over ten years ago. I learned to use Photoshop in a German forum. The forum also had a scrapbooking class. This was the beginning of my digital journey.
2. When you start a page, do you have a design in mind or do you create as you go?
I do not start with a predetermined design. I usually have some photos, a theme, or a color that I want to create around. I look for things work with them. My cats are always with me when I am designing!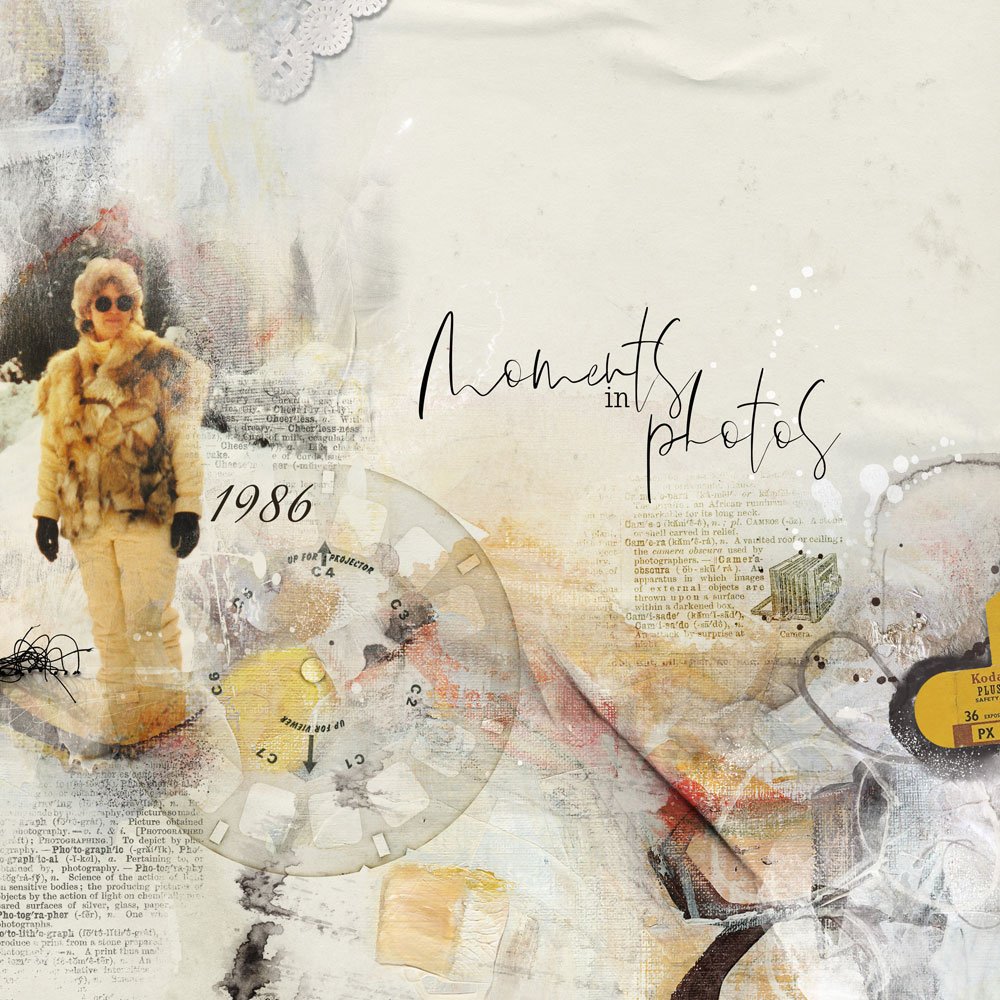 3. How did you create Sunglasses?
I started with ArtPlay Palette Wayfaring. I opened solid paper no. 2 and the frame in the palette. I clipped my photo to the mask that comes with the frame, then added the photo corners. I added some brushwork around the photo and the background, and created the element cluster on the left. I also added a photo glow over the photo and changed its blending mode so that it added some color to the image. To finish, I added a title and a little text.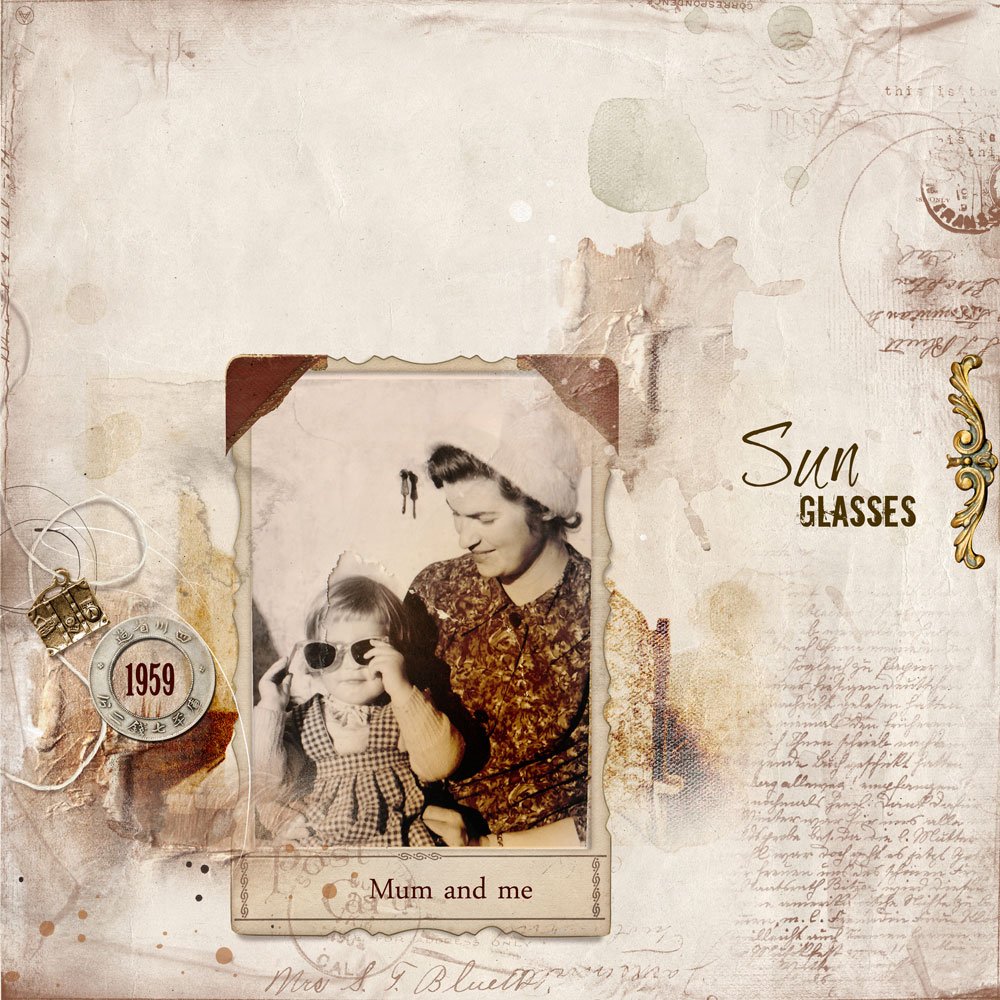 4. Do you put your finished pages in albums?
I keep my pages in a digital album on my computer. I have printed some calendars.
5. Often, you have blended images on your pages. What is your favorite blending technique?
I play until I find what looks best on my layout. Mostly, I use masks and experiment with the blending modes.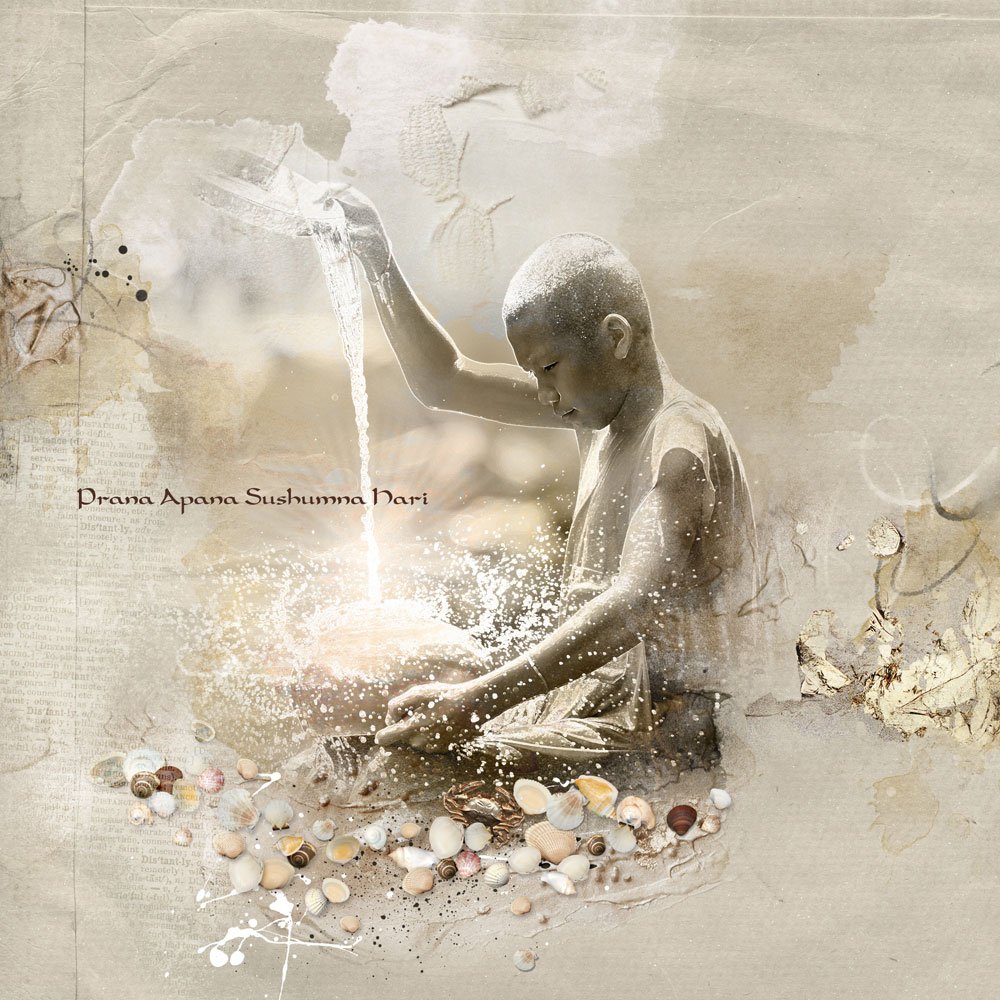 6. What inspires your digital art?
I am inspired by my photos. My husband and I often go on photo walks and look at all there is to see in the city. There are so many great color palettes. I love vintage and natural color palettes like the one in ArtPlay Palette Moorlands.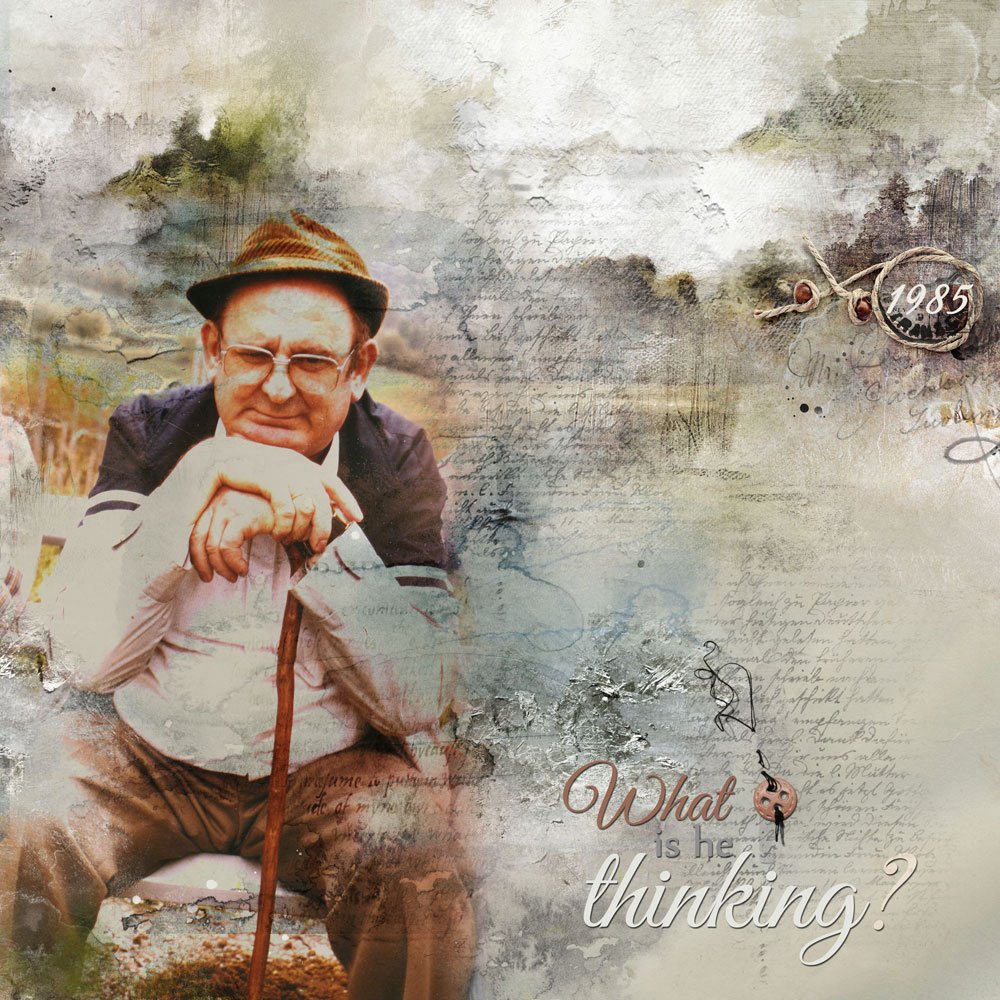 7. What are your favorite digital products?
I love brushes and papers! I can't get enough.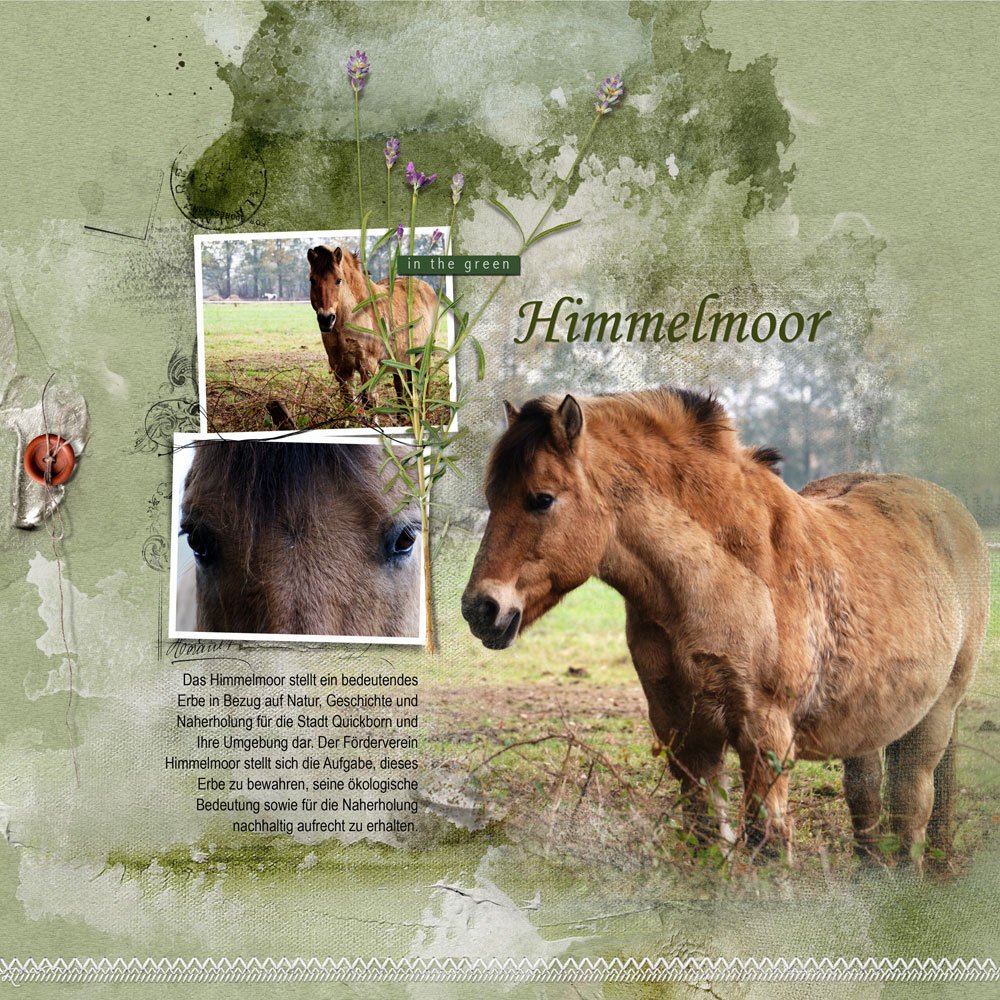 We hope you have enjoyed this Artist Profile Annette Welsch.
The Artist Profiles is a category of posts in which we aim to inspire you with the work of other artists, photographers, memory keepers, makers and curators. I believe we can learn much from others and inspiration can come from a variety of creative sources.
Please email me if you are interested in having your work featured in this space.