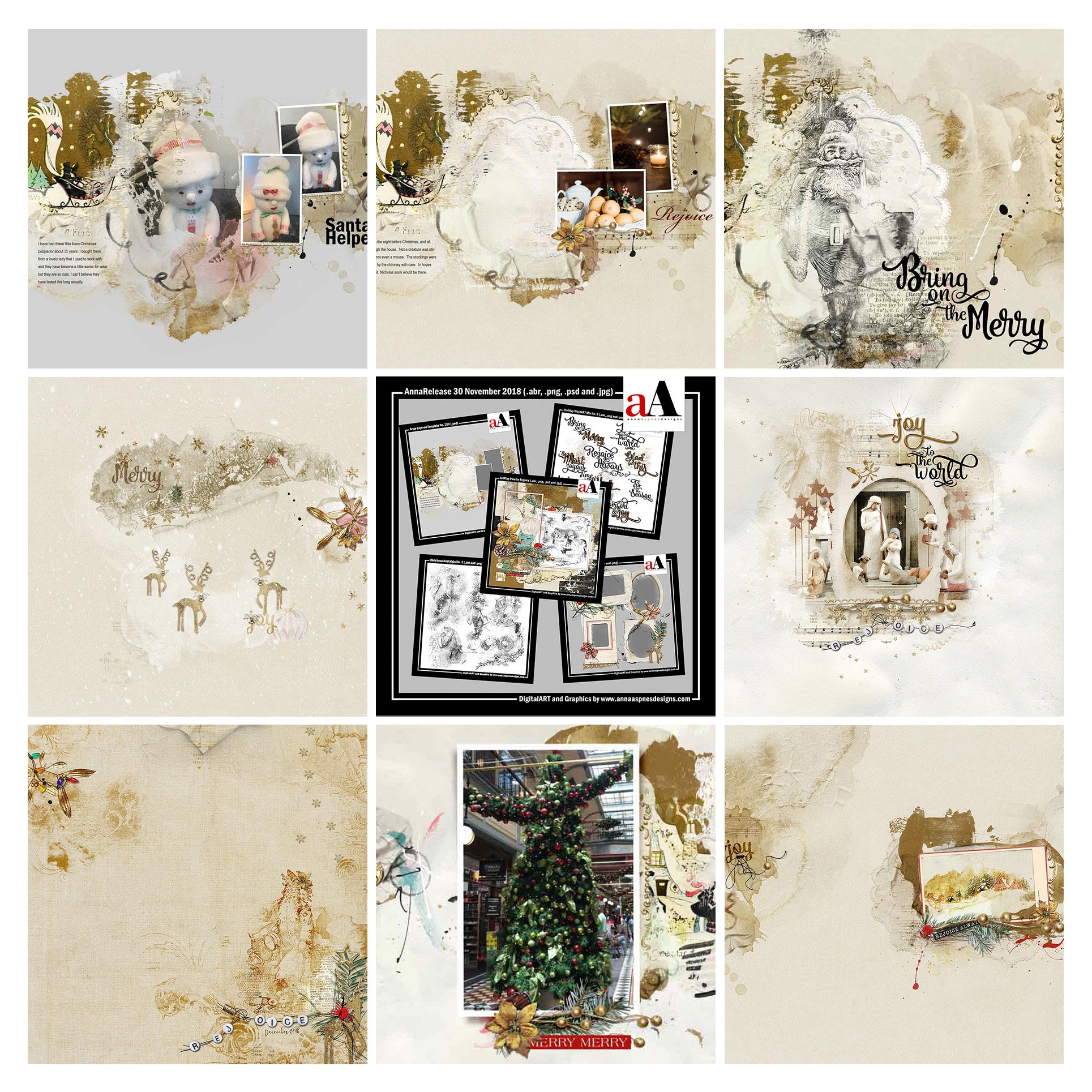 Happy Monday! Today we're sharing Digital Designs Inspiration Rejoice. 
Digital Designs Inspiration Rejoice
AnnaRelease Rejoice, is the latest collection of digital designs for scrapbookers, photographers, artists and crafters to be released into the Anna Aspnes Designs store.
The aA Creative Team are rejoicing their artistry with ArtPlay Palette Rejoice and supporting products.
More digital designs inspiration Rejoice of course, can be located in the AnnaGallery.
Note that the AnnaRelease bundled option is only available until December 7, 2018 at 9am EDT..
Click on the image below to view more digital designs inspiration 'Rejoice' or visit the AnnaTeam Layouts board on Pinterest.
AnnaRelease Rejoice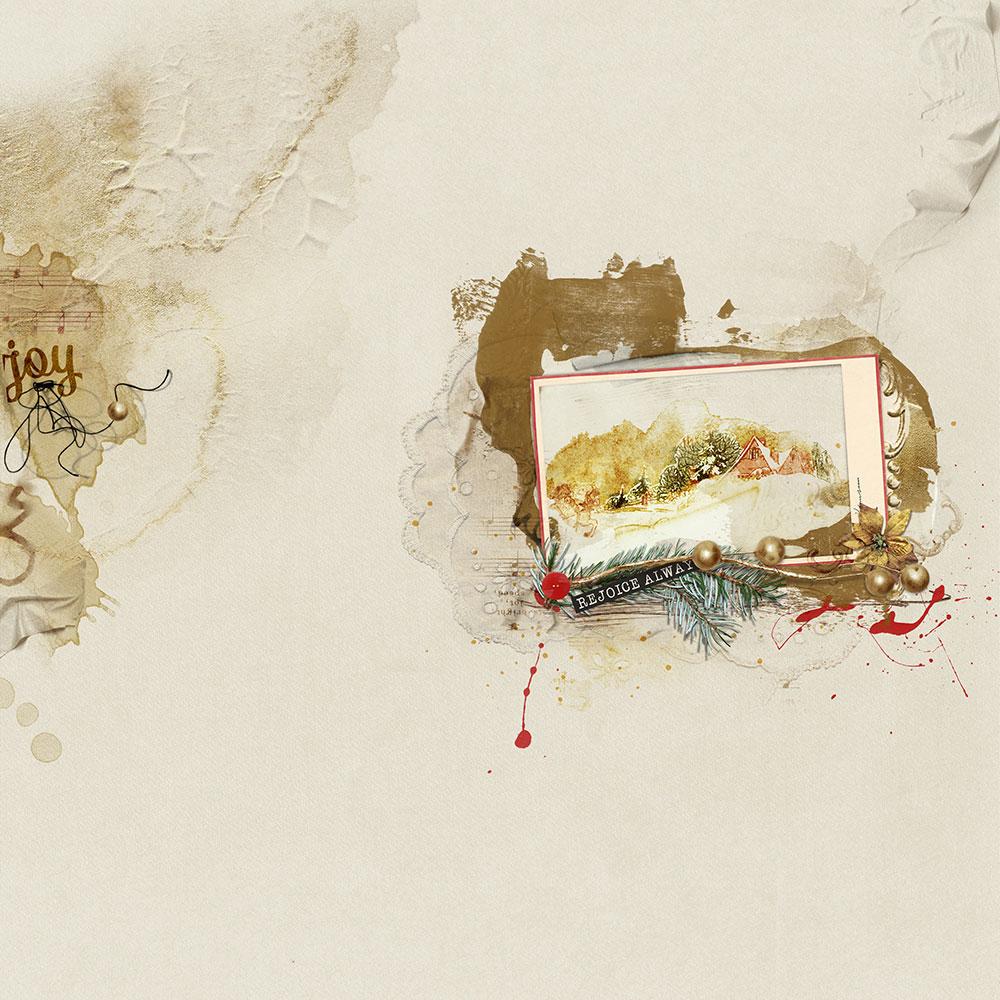 Rejoice | Viv
Rotate Your Embellishments
Extend the usage of embellishments by changing their orientation.
Rotate by varying degrees using the Transform Tool in Adobe Photoshop or Elements.
Notice how Viv has rotated her frame by 90 degrees to accommodate a landscape photo.
See also:
Rejoice |  Miki
Build Your Own Titles
Use the different components of the WordART to create your own versions.
A variety of styles and textures will yield greater visual interest.
Notice how Miki has combined a gold word with black type, and then used a light burst to complete the effect.
See also: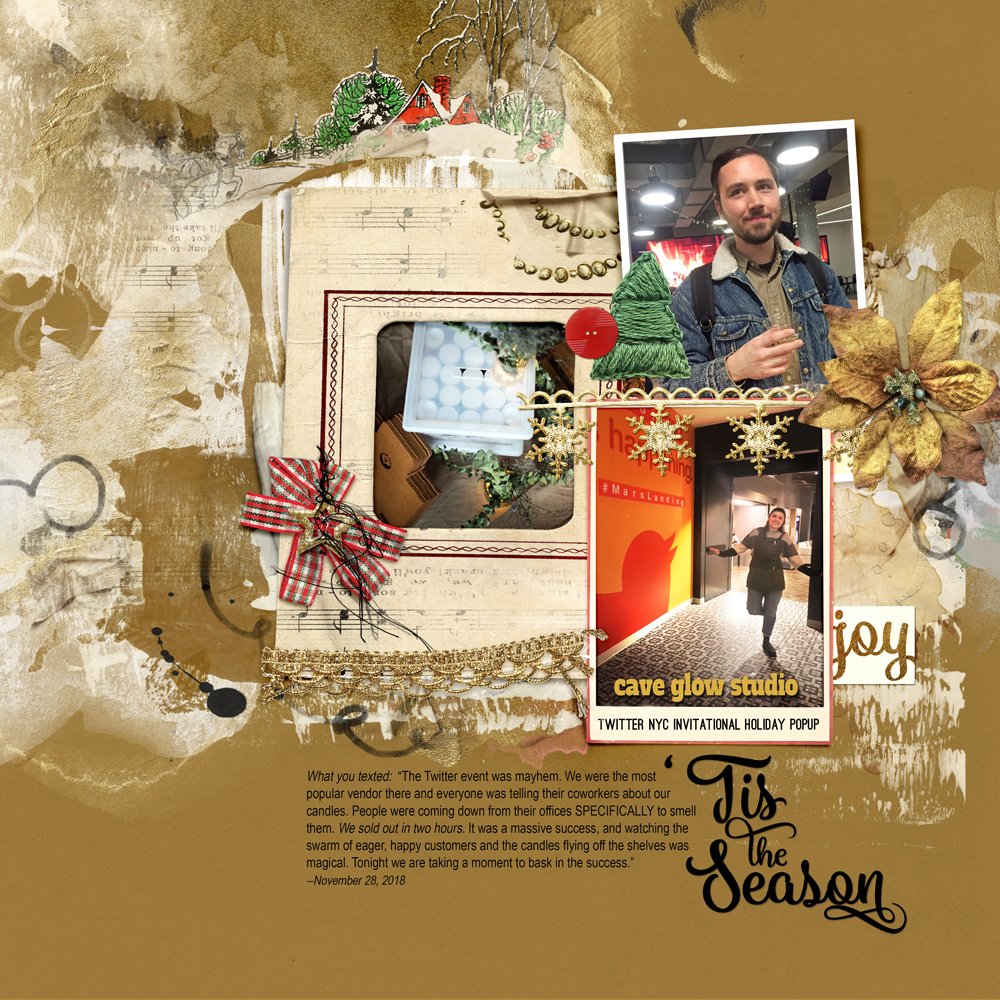 How Tweet It Is | Laura
Eclectic Charm
Visit with different styles to yield an interesting combination.
Mix and match bright colors with a variety of embellishments to yield visual interest.
Love Laura's eclectic approach to combining photos, art and words.
Want More Digital Artistry and Scrapbooking Inspiration?
Find more Digital Designs Inspiration Rejoice in the AnnaGallery.
We invite you to post your pages and share your digital scrapbooking and artistry adventures.