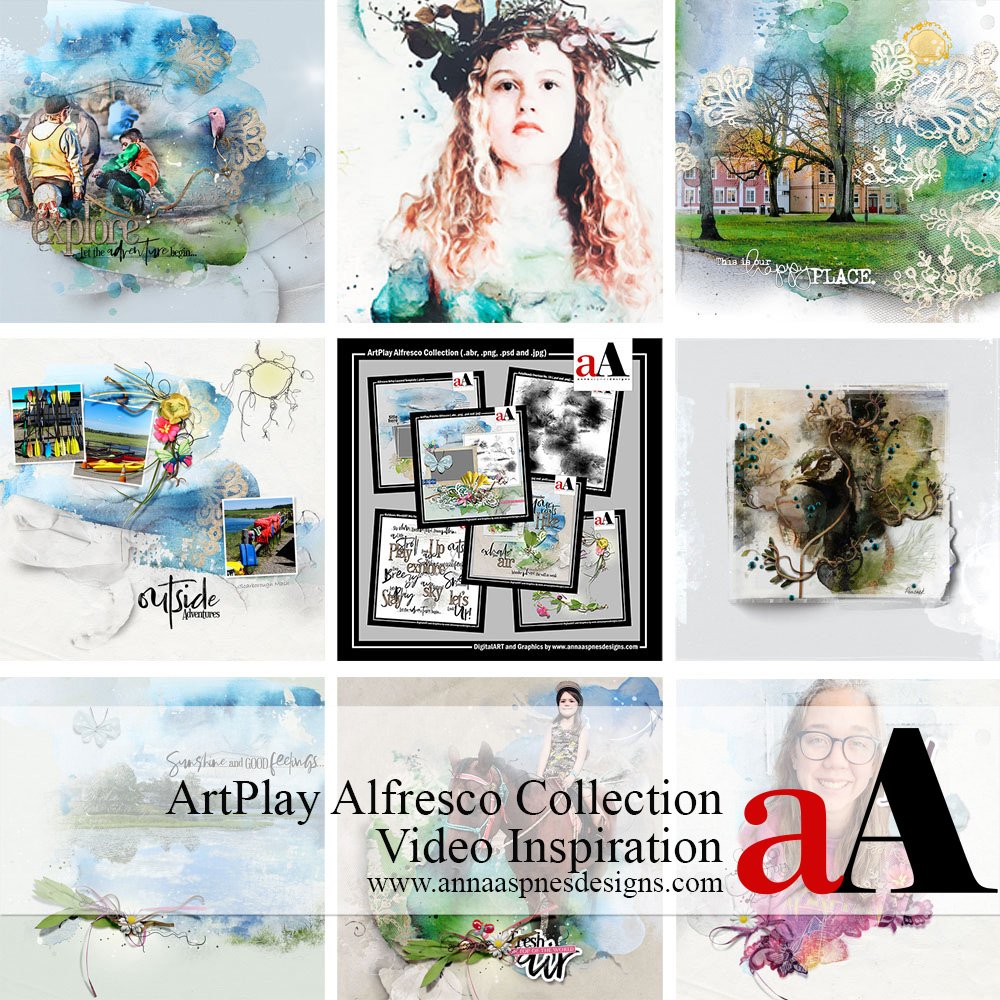 Happy Tuesday! Today we're sharing ArtPlay Alfresco Video Inspiration.
This video is intended to give you guidance on using the digital assets in the ArtPlay Alfresco Collection.
ArtPlay Alfresco Video Inspiration
A PARTIAL INSPIRATION VIDEO POST AVAILABLE ON THE

a

A

YOUTUBE CHANNEL AND TWITCH PLATFORMS.
Unfortunately, my computer crashed during this session, but I think you'll still find the recording very helpful.
Learn how to:
Click on the image below to access the video on the aA YouTube Channel.

FIND ALL THE ARTPLAY ALFRESCO VIDEO INSPIRATION LAYOUTS IN THE ANNAGALLERY, OR THE ANNATEAM LAYOUTS BOARD ON PINTEREST.
Please share your feedback and suggestions below so I can make these sessions better.