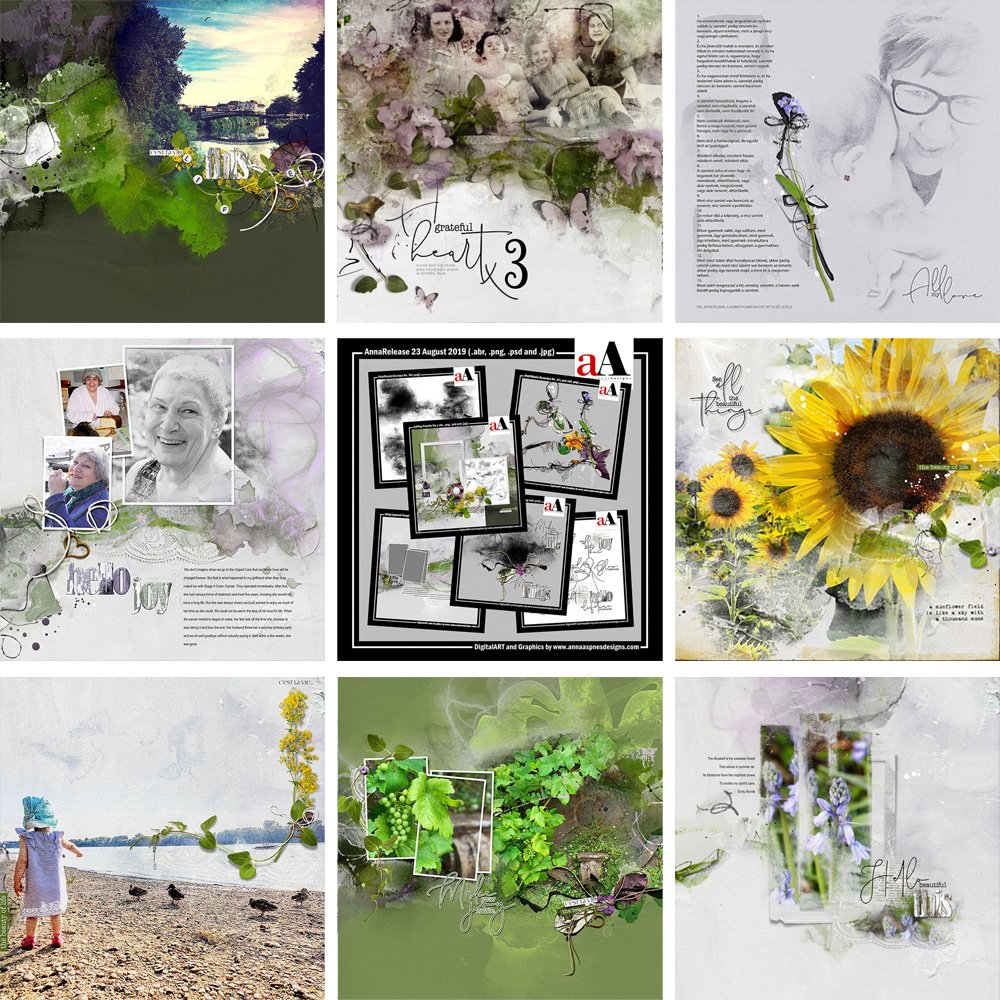 Happy Monday! Today we're sharing ArtPlay Vie Inspiration.
This post is intended to give you guidance on using current and New DigitalART, Sales and Specials.
This week I am focused on recording videos for a new class.
ArtPlay Vie Inspiration
Click on the images below to access complete digital design supply lists and process notes.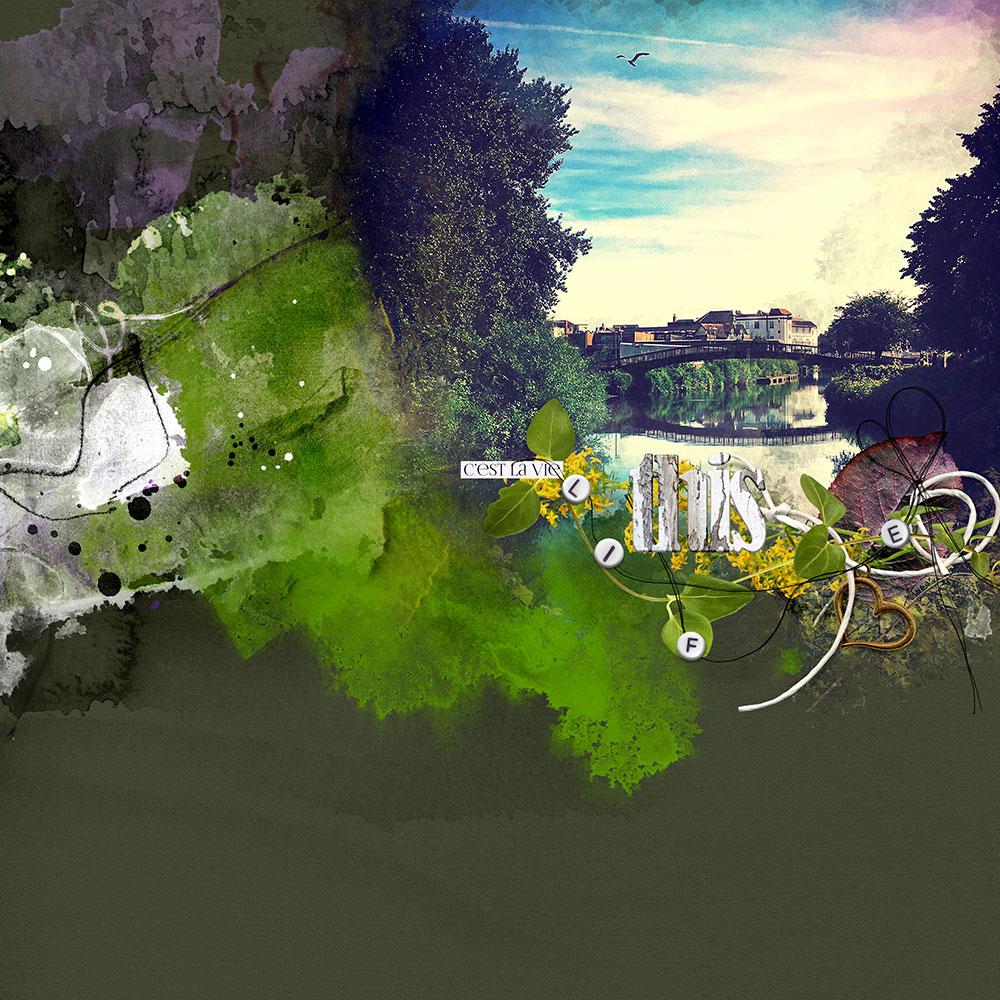 River Tone | Viv
Get Playful with Color
Choose colors that don't fully coordinate with those in your photo.
Contrast in color creates TENSION in a design and yields visual interest.
Notice the dark green tonal and hue correlation between background and photo which creates UNITY.
The bright colors serve to excite the eye.
See also Color Matters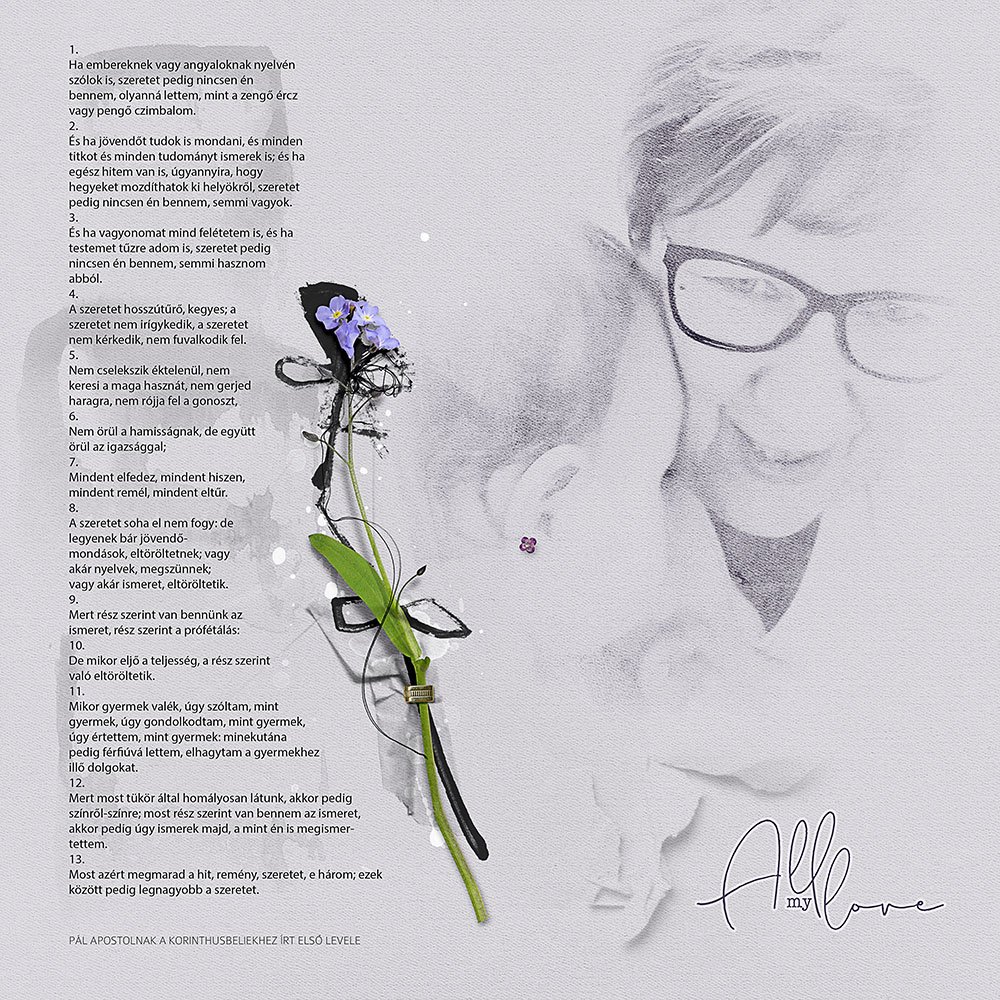 All My Love | Margo
MultiMedia Focal Points
Use the MultiMedia elements as a focal point to lead the eye in a design.
The MultiMedia element draws the eye into the page.
It also connects the words with the supporting photo to create BALANCE and UNITY.
Love how Margo has used this collection to write a sweet love letter.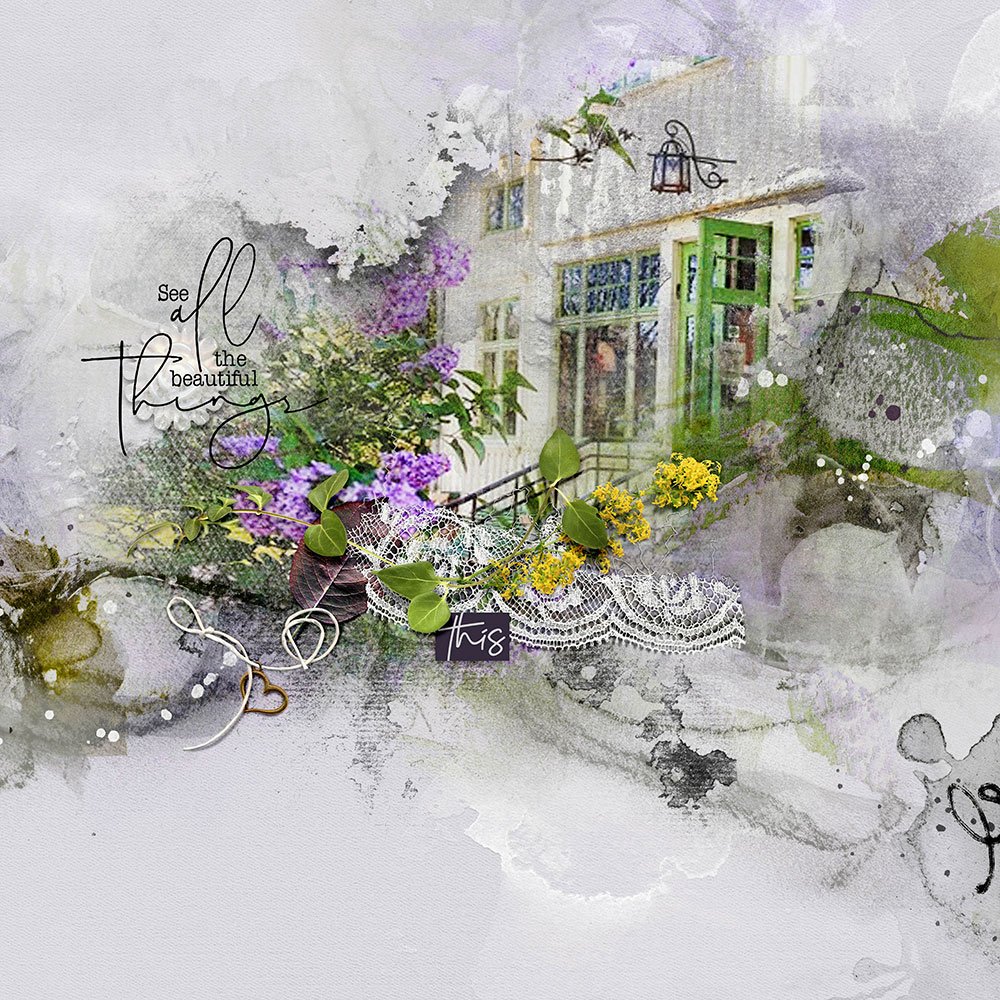 Beautiful Things | Ulla-May
Blend with Transfers
Use an ArtPlay Palette Transfer as a FotoBlendz clipping Mask
Clip a photo to a Transfer instead of a FotoBlendz Overlays to blend into your layout foundation.
Support your blended photo with brushes from the same ArtPlay Palette.
Notice the variety and types of elements used to create an embellishment cluster to draw the eye into the design.
Want More Digital Artistry and Scrapbooking Inspiration?
Find more ArtsyInspiration in the AnnaGallery, the AnnaTeam Layouts board on Pinterest.
We invite you to post your pages and share your digital scrapbooking and artistry to uplift and inspire.