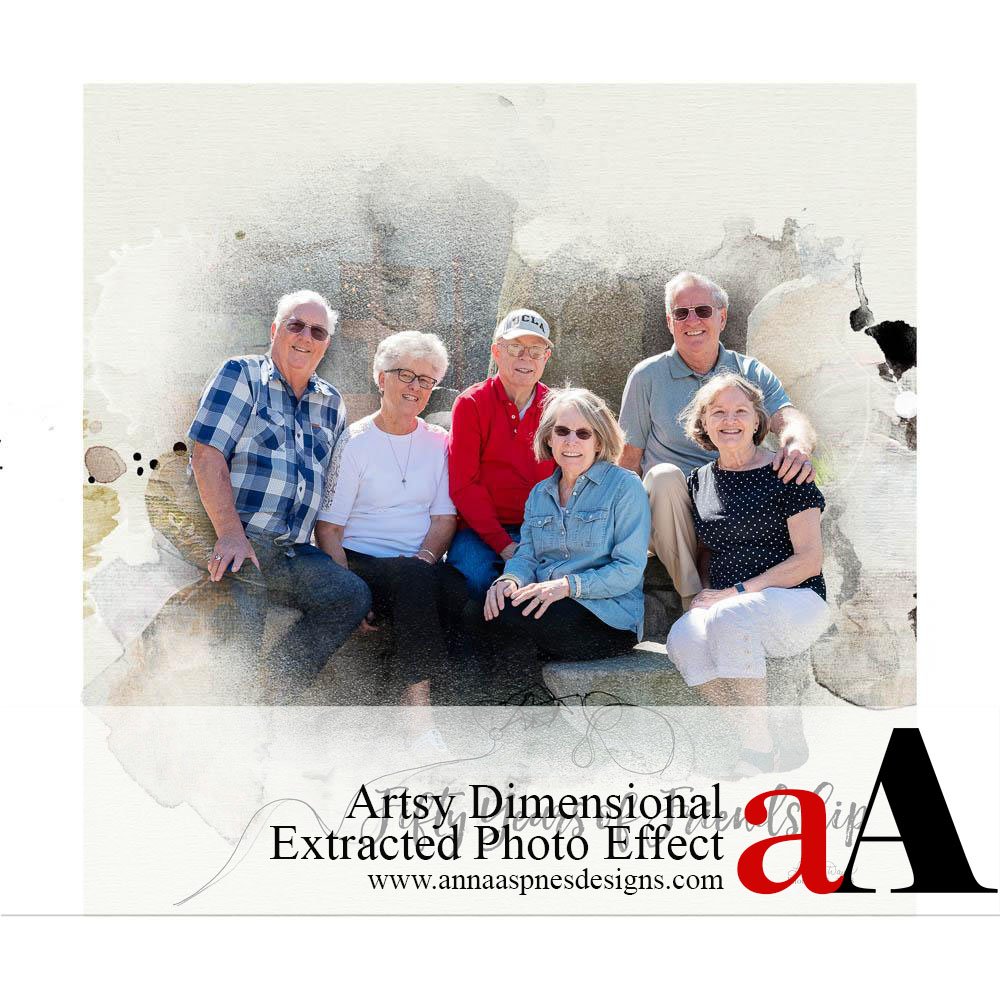 Today, Creative team member,
Linda Davis
shares her Artsy Dimensional Extracted Photo Effect.
Artsy Dimensional Extracted Photo Effect
An extraction with a Drop Shadow Layer Style combined with

a

A

DigitalART supplies and really makes a snapshot pop.
My friends liked this so much they requested copies.
Below, are the steps for creating DigitalART from an imperfect snapshot using Anna Aspnes Designs.
1. Initial Selections
Use the template from the Heritage Live workshop.
Open and place photo using the Move Tool from the Tools Panel
Resize the image as preferred using the Transform Tool.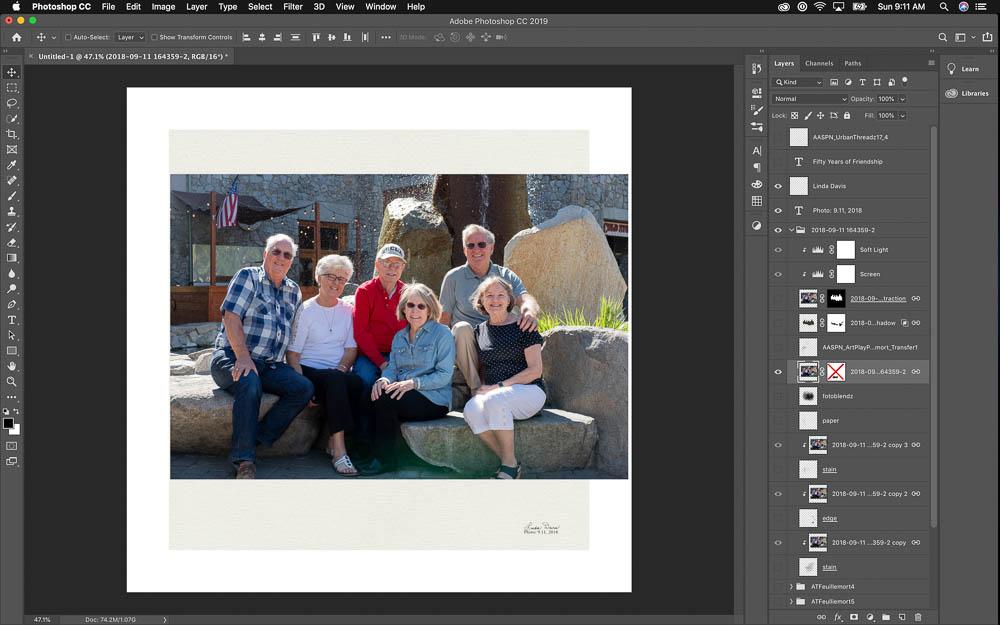 2. Mask Your Photo
Use a FotoBlendz Clipping Mask to blend your photo.
Note. Linda also duplicated the photo layer in the Layers Panel, and then clipped these copy layers to the various stains included in the .psd FotoBlendz file.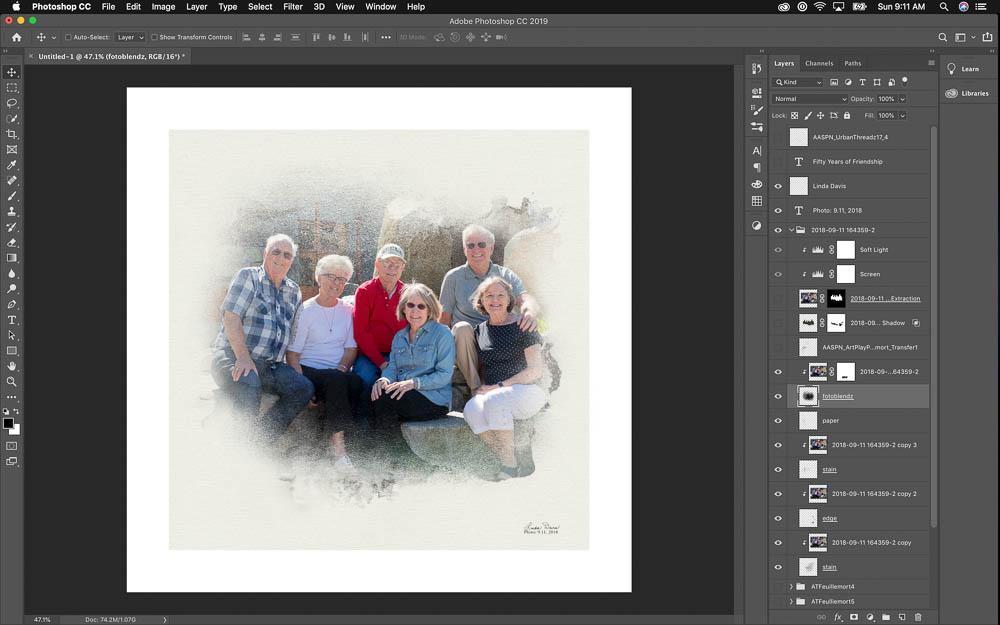 3. Create an Extraction
Remove the background of your photo to draw focus to the subject and add a Drop Shadow to build depth.
Extract the subject from the photo with the Quick Selection Tool from the Tools Panel.
Apply a Drop Shadow Layer Shadow to the extraction to create depth and visual interest in your design.
Go to Layer> Layer Styles> Drop Shadow (PS) or Layer> Layer Styles> Style Settings> Drop Shadow (PSE).
Create a Cast Shadow by separating the Drop Shadow Layer Style from the photo layer, before customizing the shadow layer using the Warp Tool.
Apply a Layer Mask to the extracted photo, and blend this image layer using Brushes from Tools and ArtPlay Palettes, onto the original photo clipped to the Fotoblendz Clipping Mask.
Adjust the brightness and contrast of the image using two Level Adjustment Layers above the extracted photo layout.
Change the Blending Mode and Opacity of one to Soft Light at 40%, and the other to Screen  at 30%.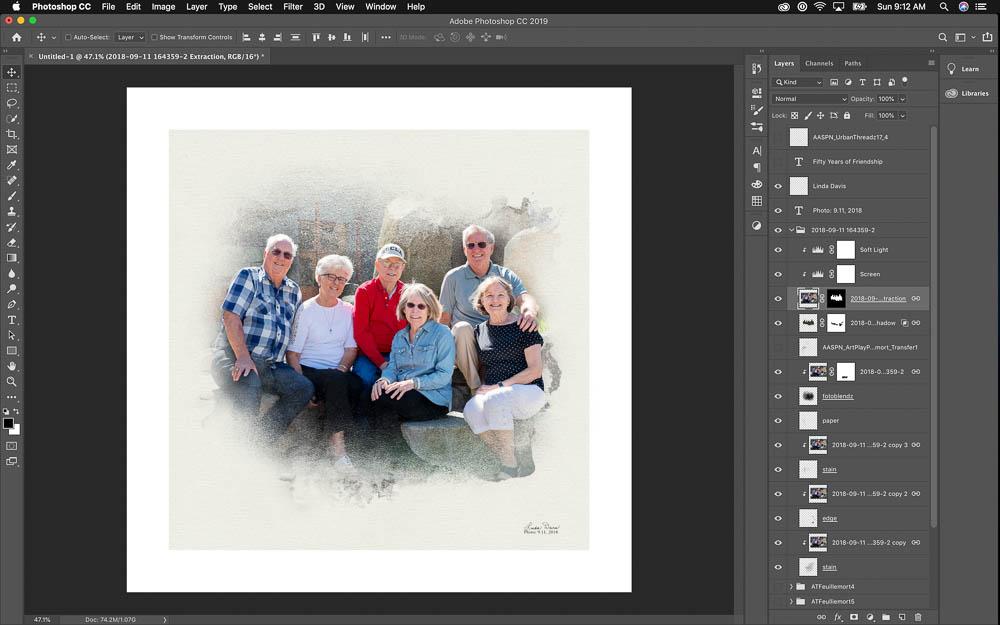 4. Embellish with Elements
Use Transfers and Overlays from your favorite ArtPlay Palette to create visual interest and add the finishing touches to your layout.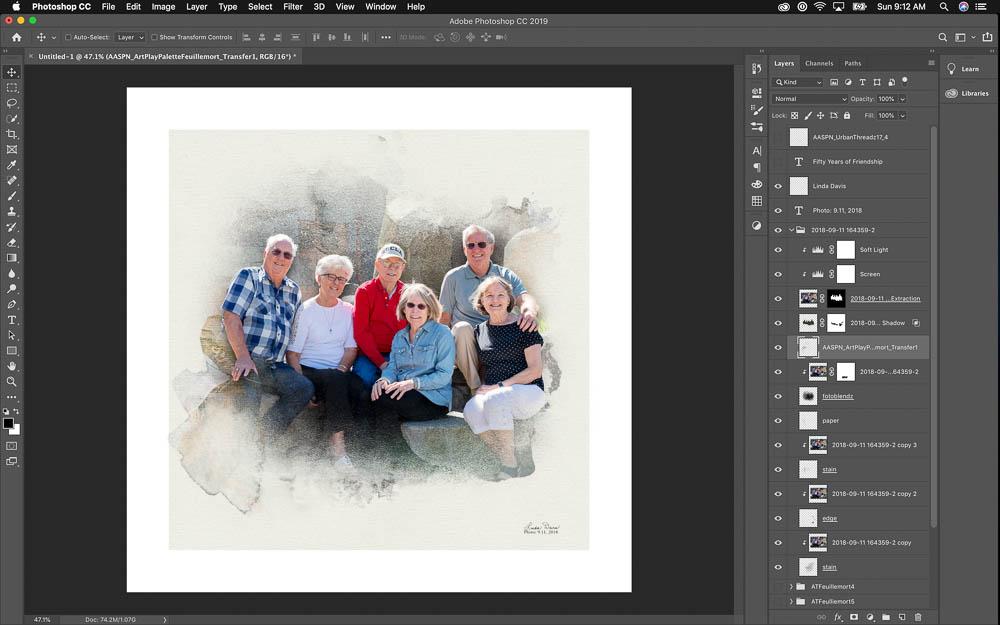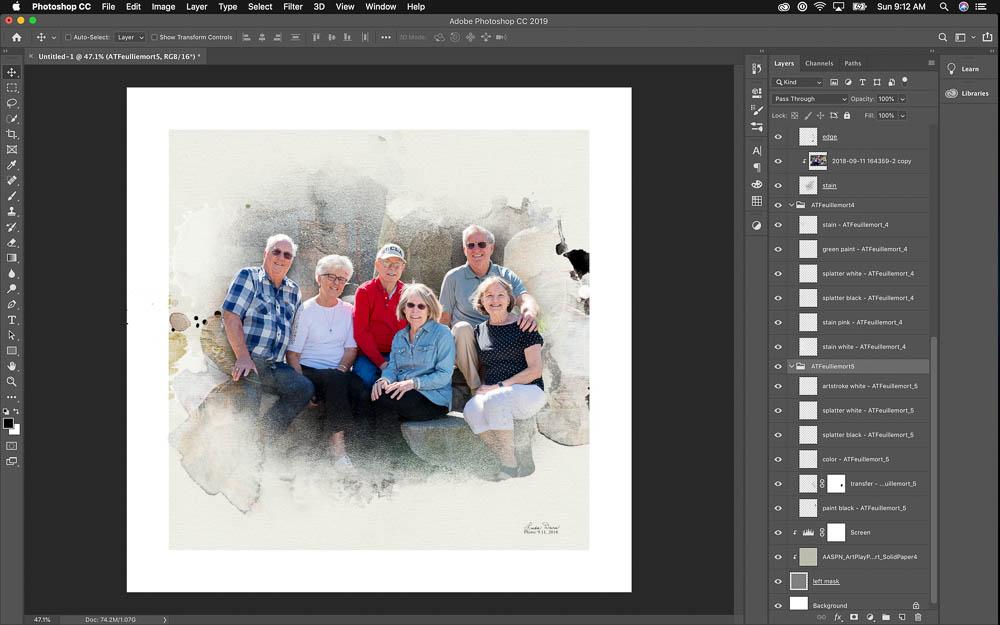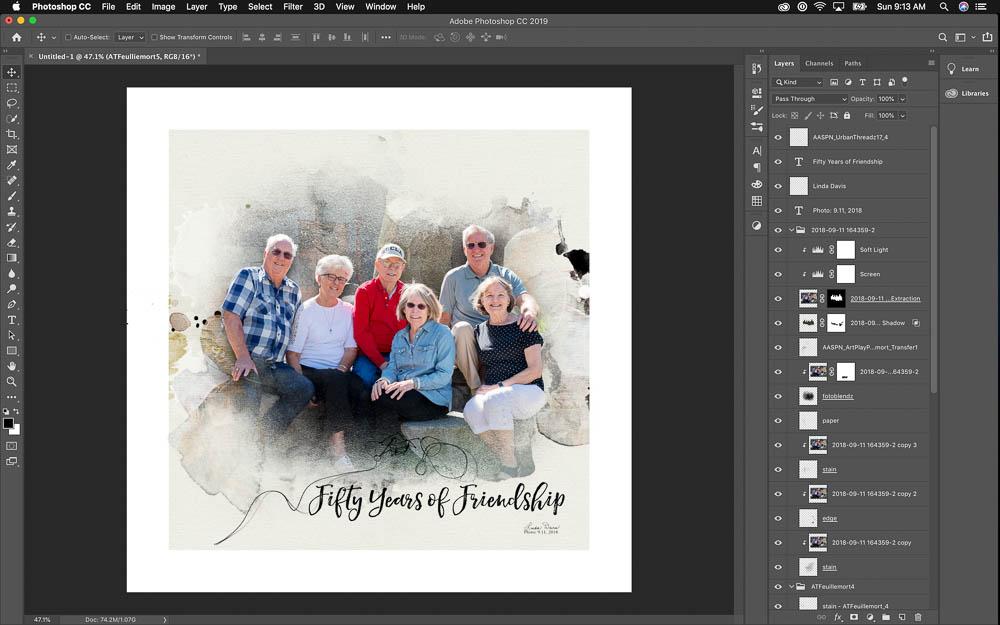 Post your digital artistry and artsy digital scrapbooking pages in The Gallery, and if you liked this Artsy Extraction Tutorial, please consider sharing it using the social media buttons below