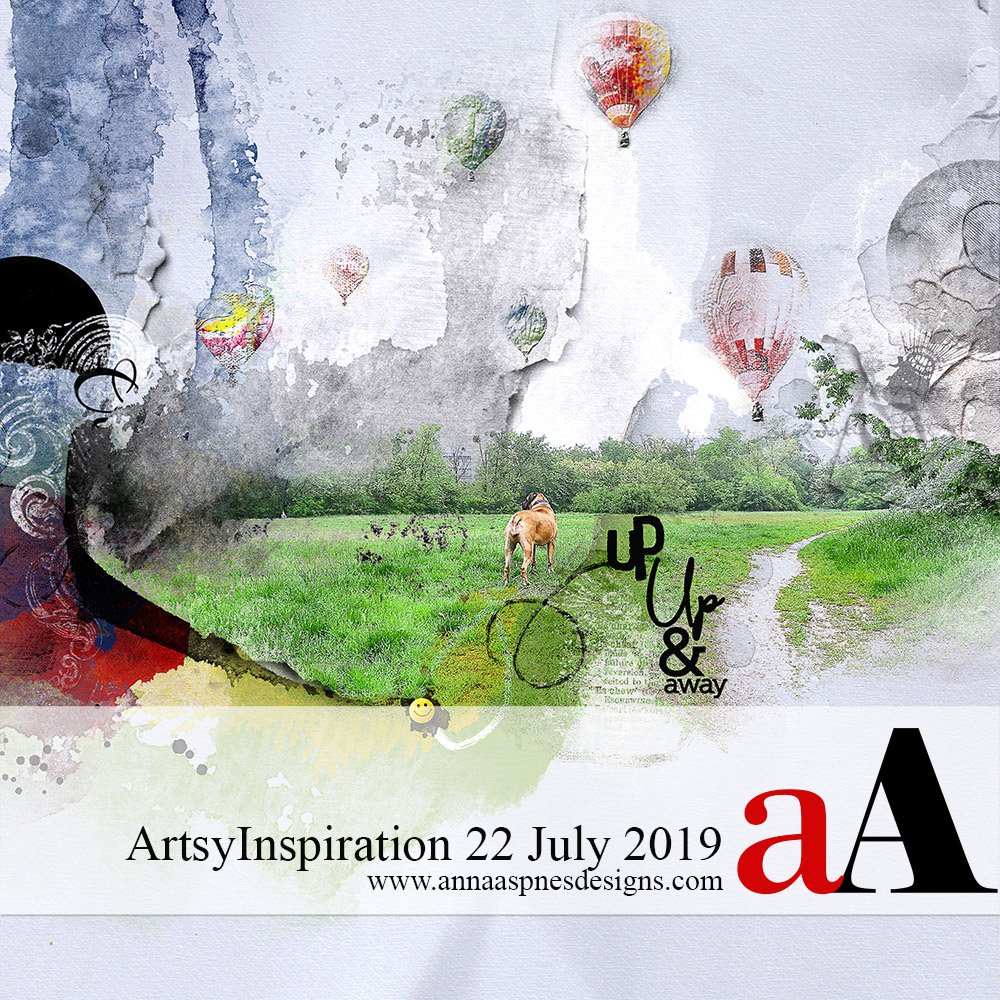 Happy Monday! Today we're sharing Artsy Inspiration 22 July 2019 using NEW releases by Anna Aspnes Designs.
This inspiration post is intended to give you guidance on using current and New DigitalART, Sales and Specials.
ArtsyInspiration 22 July 2019
Click on the images below to access complete digital design supply lists and process notes.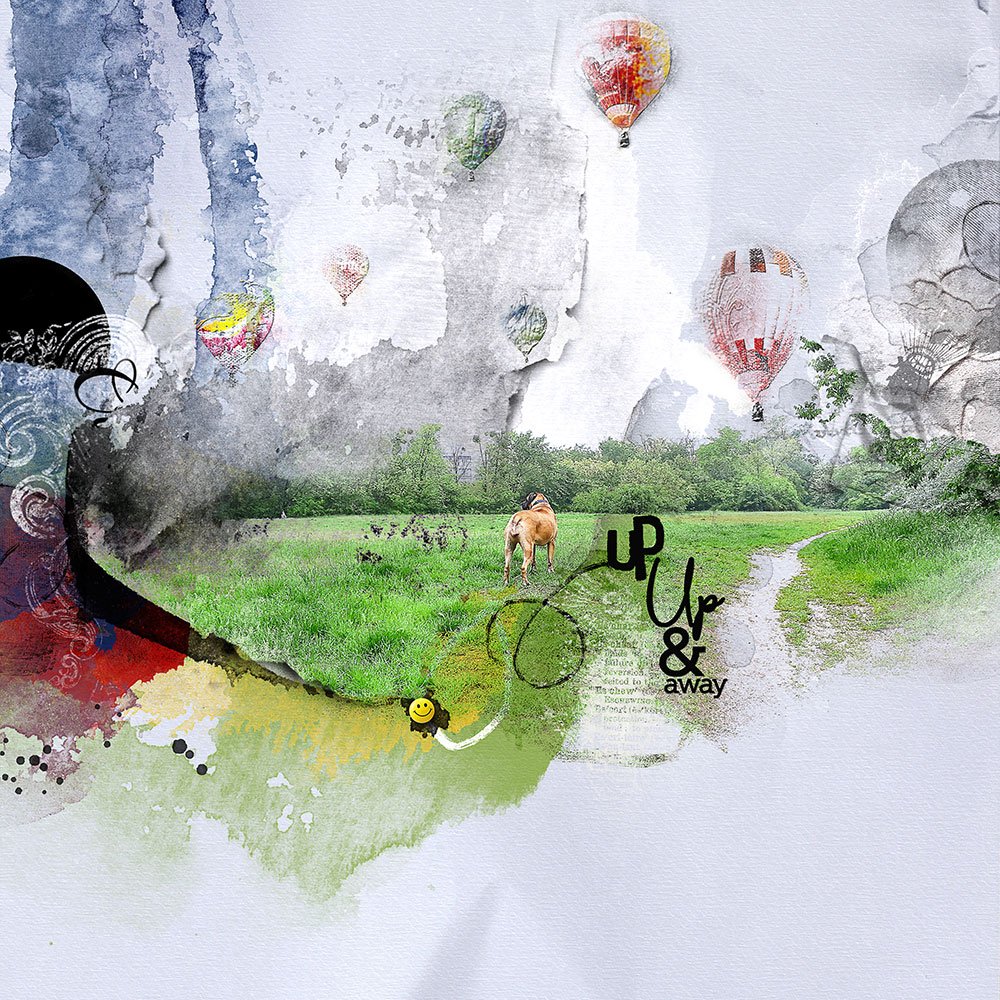 Balloons | Margeda
Color Your Brushes with ArtsyKardz
Create custom selections and crop ArtsyKardz to color your brushes.
Use the Selection Tool of your choice such as the Lasso Tool to trace around the edges of the brush shape.
Copy and paste the selection from the ArtsyKardz layer.
Modify with brushes as preferred.
See also Scattering Brushes in Photoshop.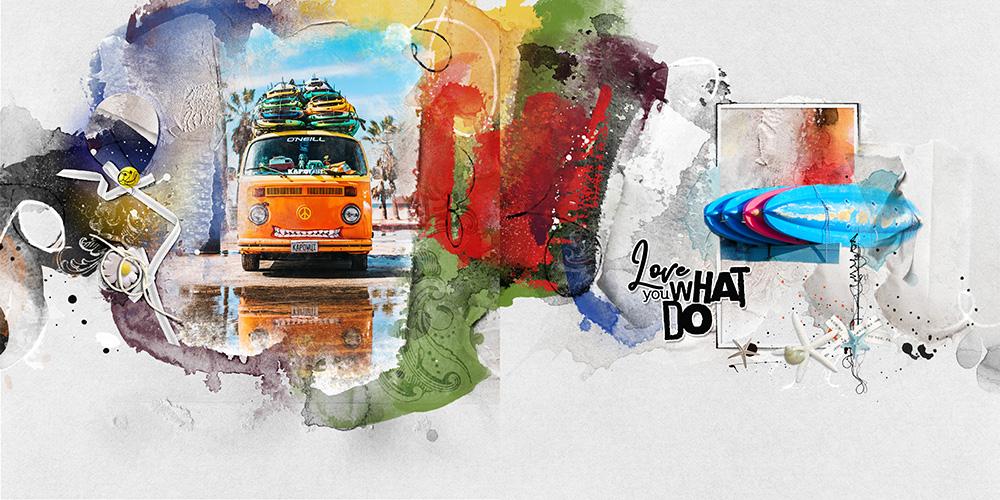 Surf Time | Viv
Create a Cohesive Double Page Spread
Use the Double Maker Paperie with the Artsy Papers from the coordination ArtPlay Palette for instant success.
Create a 12 X 24 inch layout.
Move the ArtsyPaper and the coordinating DoubleMaker Paperie Papers onto your layout using the include examples as a guide.
Blend photos into the areas of interest or frame as preferred to create a cohesive spread.
Learn more about creating double pages in ArtsyDoubles.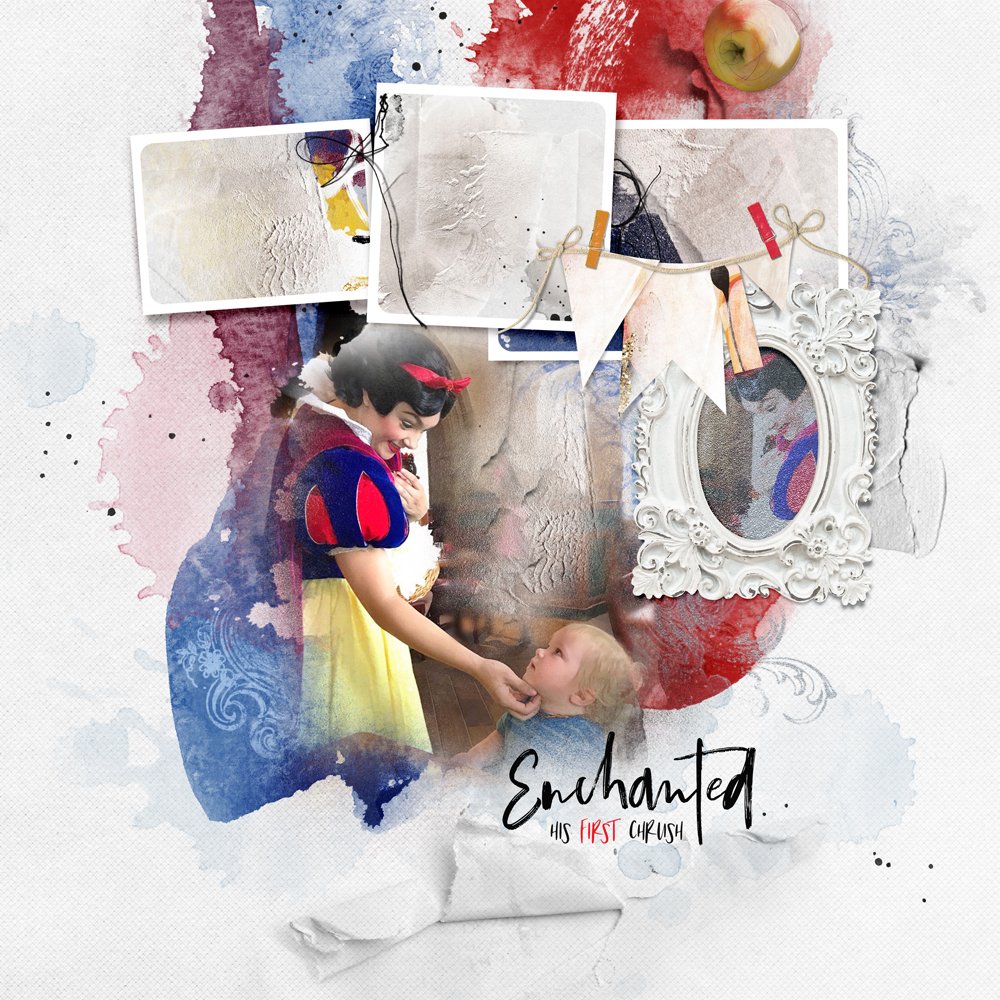 Enchanted | Marnie
Embellished Frames
Fill template frames with ArtsyKardz to support your focal photo.
Want More Digital Artistry and Scrapbooking Inspiration?
Find more ArtsyInspiration in the AnnaGallery, the AnnaTeam Layouts board on Pinterest.
We invite you to post your pages and share your digital scrapbooking and artistry layouts so we can cheer you on.