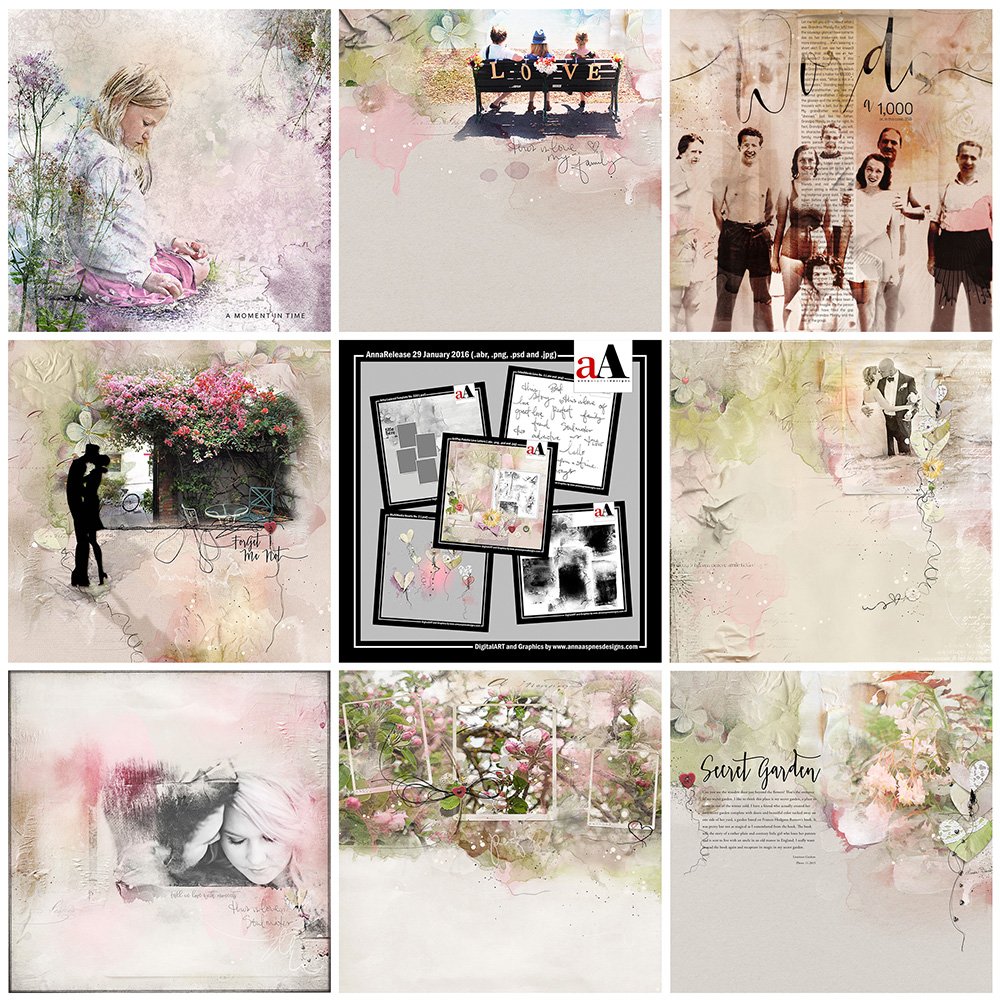 Happy February! We get one more day this month to create something FABULOUS.
Hope you had a wonderful weekend.
The aA Creative Team has some lovely inspiration using ArtPlay Palette Love Letters and supporting DigitalART products. It's all happening in the AnnaGallery.
View the entire release here and save 44% for a limited time.
Click on the image below to view more gallery inspiration, or visit the AnnaTeam Layouts board on Pinterest.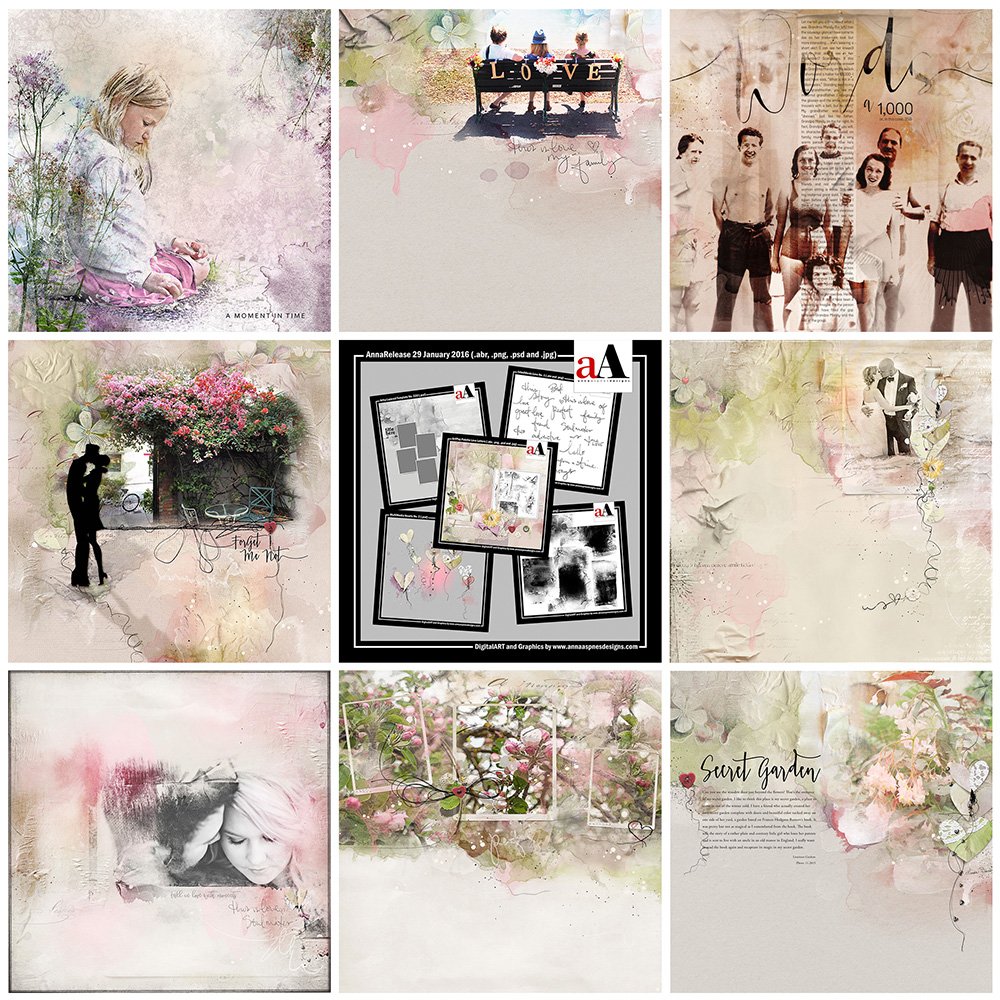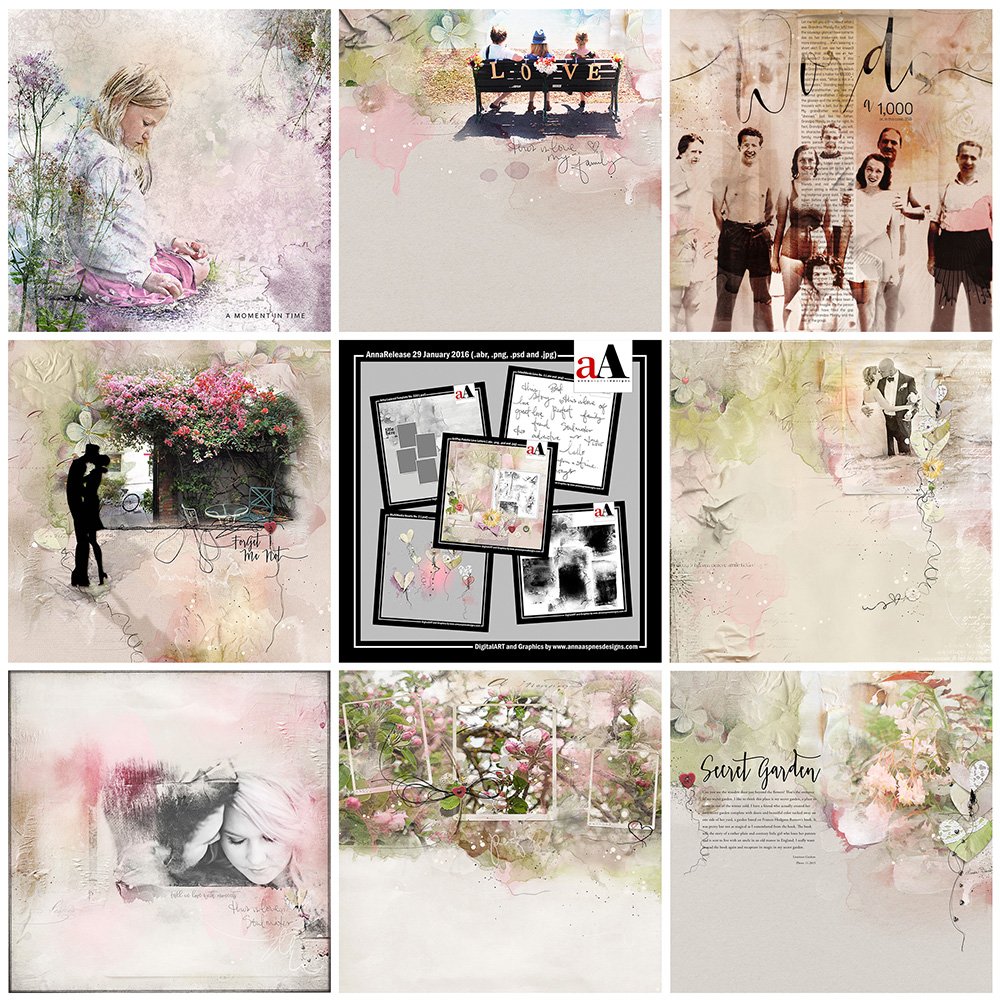 Gallery HighLights. Click on the images to access complete digital supply lists, plus process notes on how each team member put their pages together.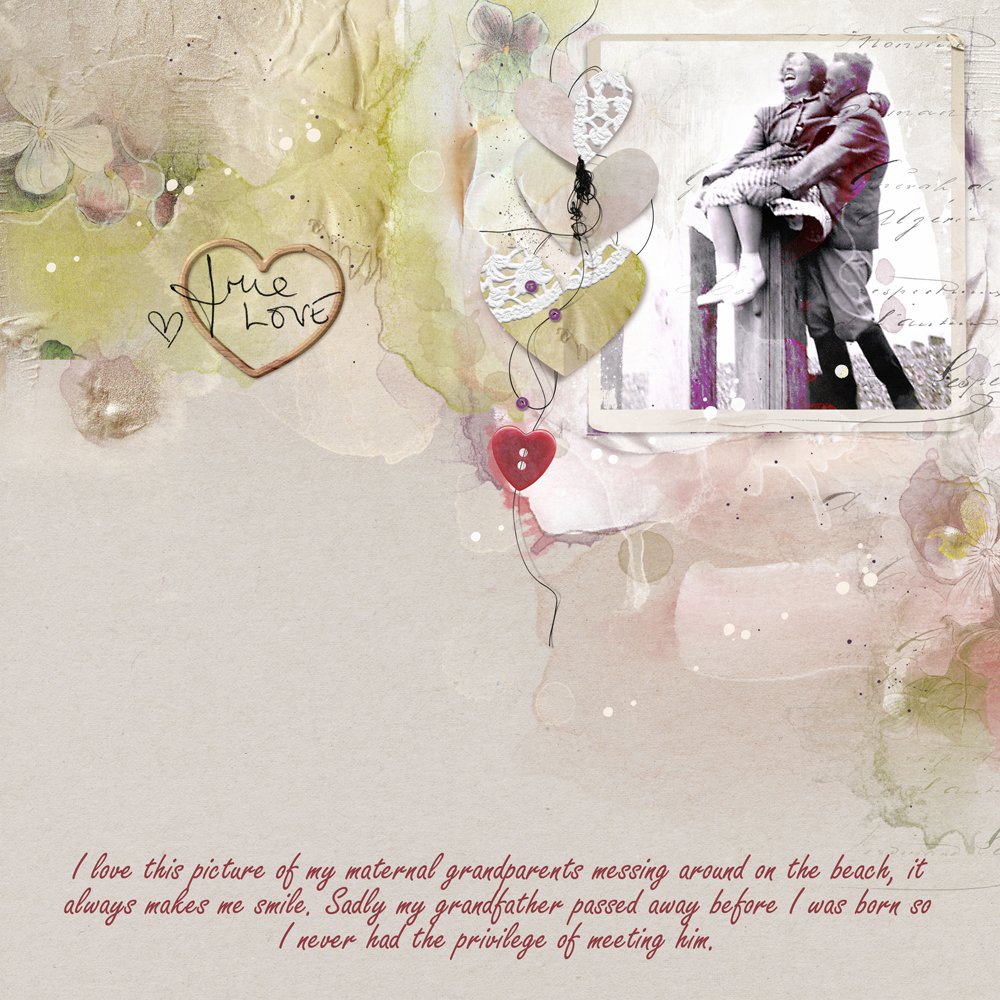 True Love | Tansy
Colorful Heritage. Stamp a paint stain from an ArtsyTransfer, Template or BrushSet in the color of your choice using the Paint Brush tool from the Tools panel. Ensure the stain is on a new layer then apply a Blending Mode to the layer such as Color Burn, Vivid Light or Overlay. The Blending Modes are located in the drop-down menu located at the top of the Layers panel. Click on Normal to activate the menu options. Experiment with different hues and blending modes.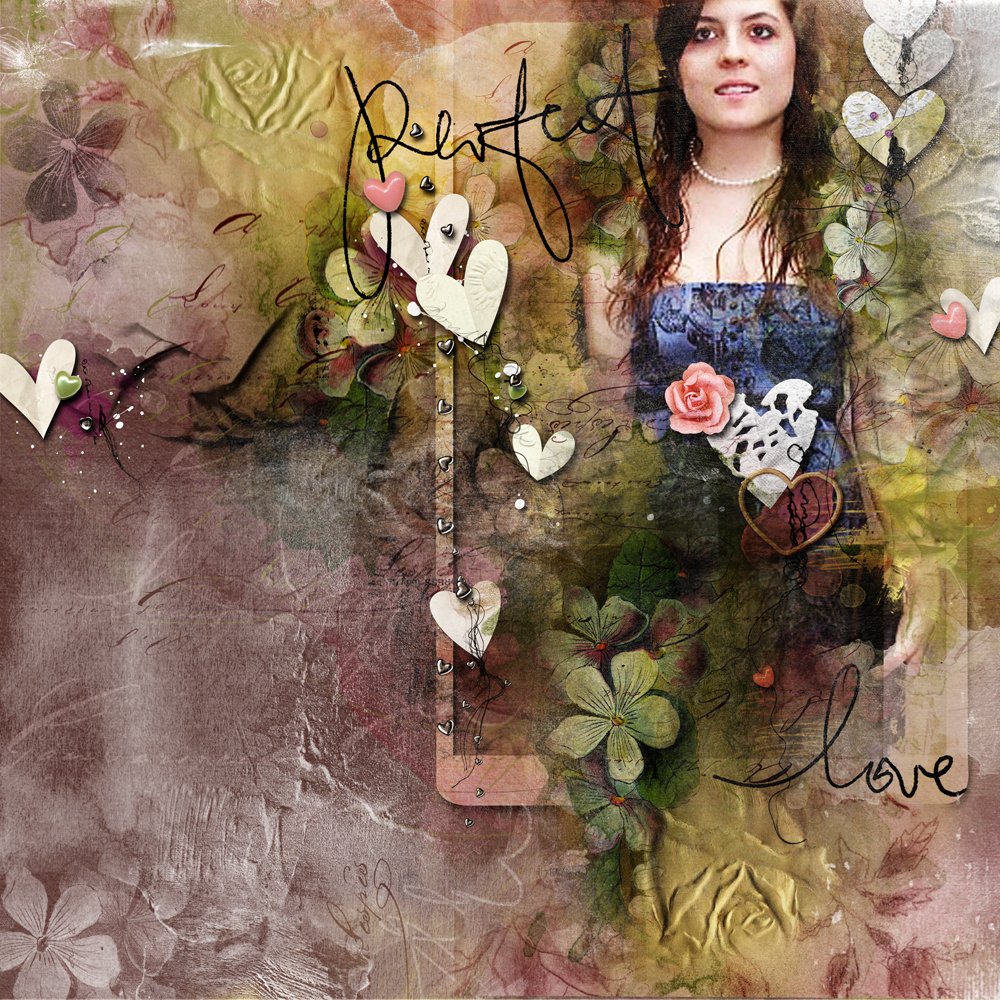 Perfect Love | Laura
Hearts Everywhere. Open one or more .psd file elements from MultiMedia Hearts No. 2, duplicate and arrange any of the layers included in the files to create your own custom elements. Love the contrast in color and the placement of the hearts on Laura's page to move the eye around the design.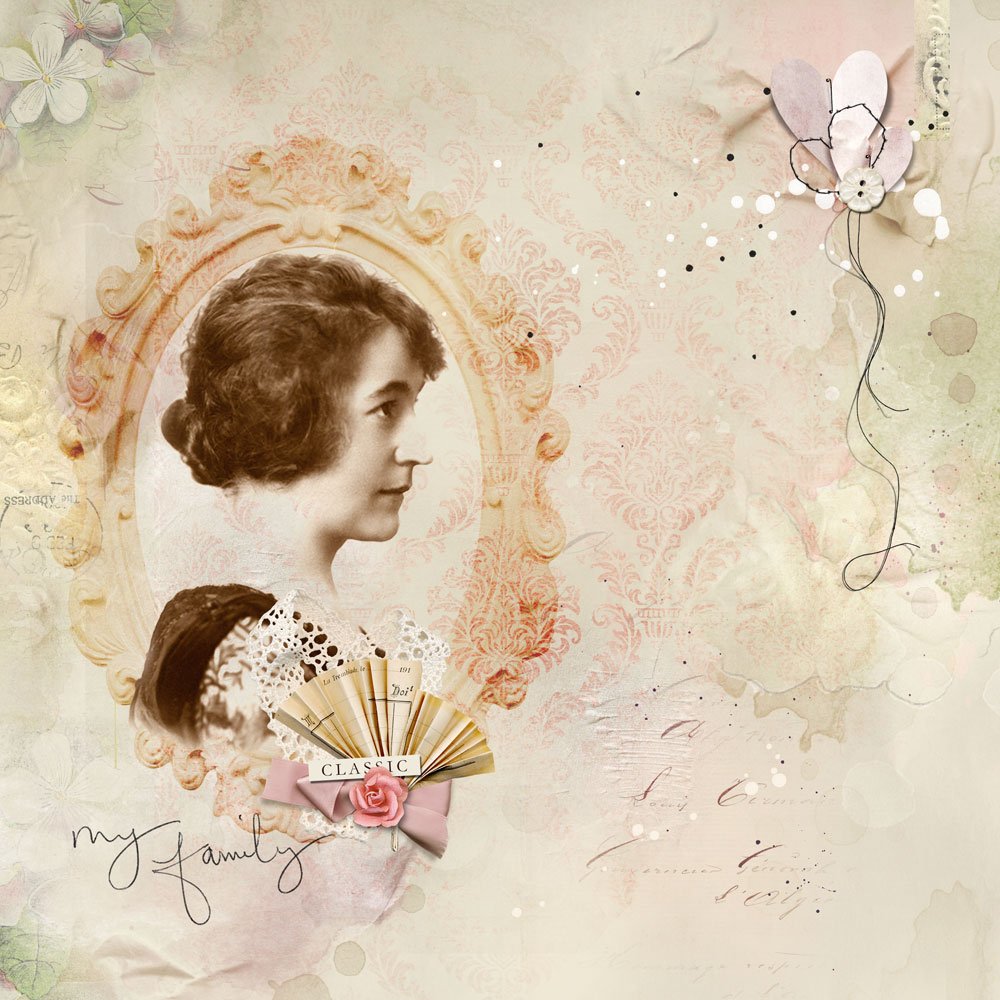 Rose | Miki
Create a Cluster. Open multiple elements from an ArtPlay Palette and arrange 3 or more embellishments in a group to create a single focal point with increased visual interest.