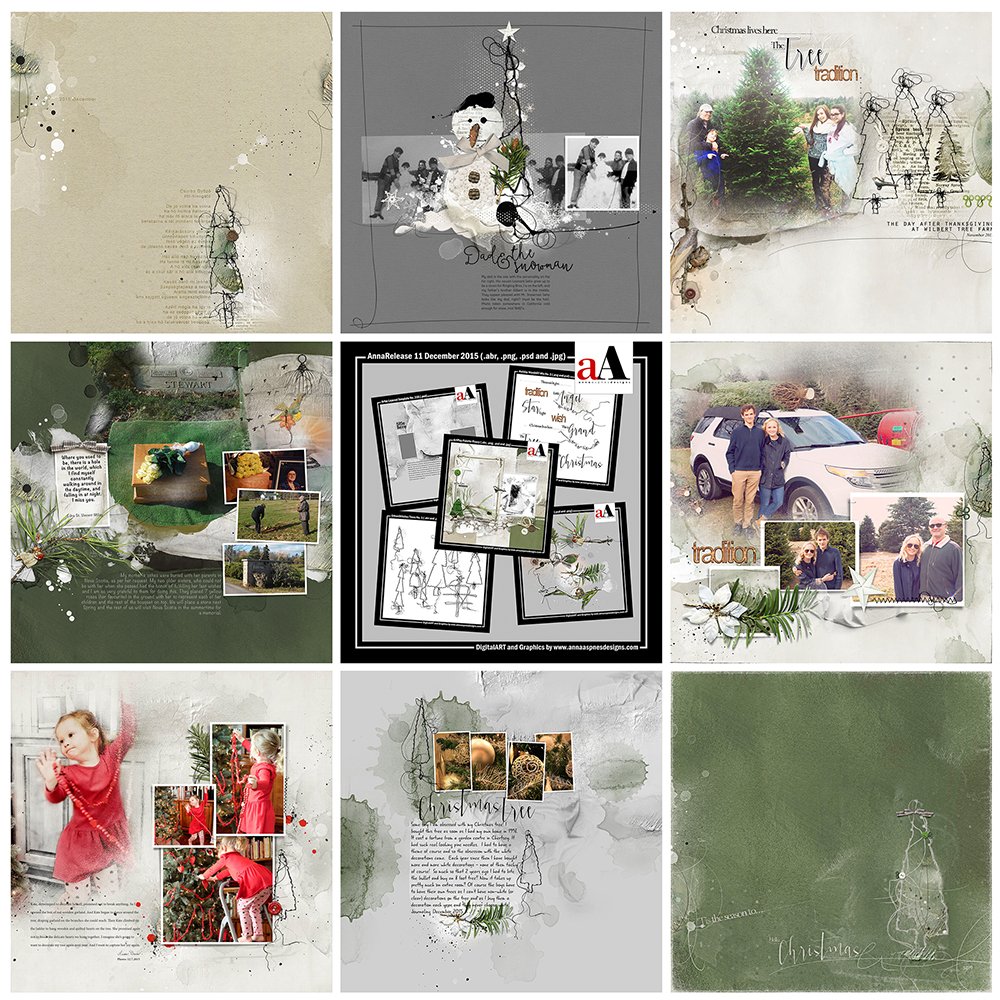 Happy Monday friends… Hope you had a wonderful weekend. The aA Creative Team has some amazing inspiration using ArtPlay Palette Pinery and supporting DigitalART products. It's all happening in the AnnaGallery.
View the entire release here and save 44% for a limited time.
Click on the image below to view more gallery inspiration, or visit the AnnaTeam Layouts board on Pinterest.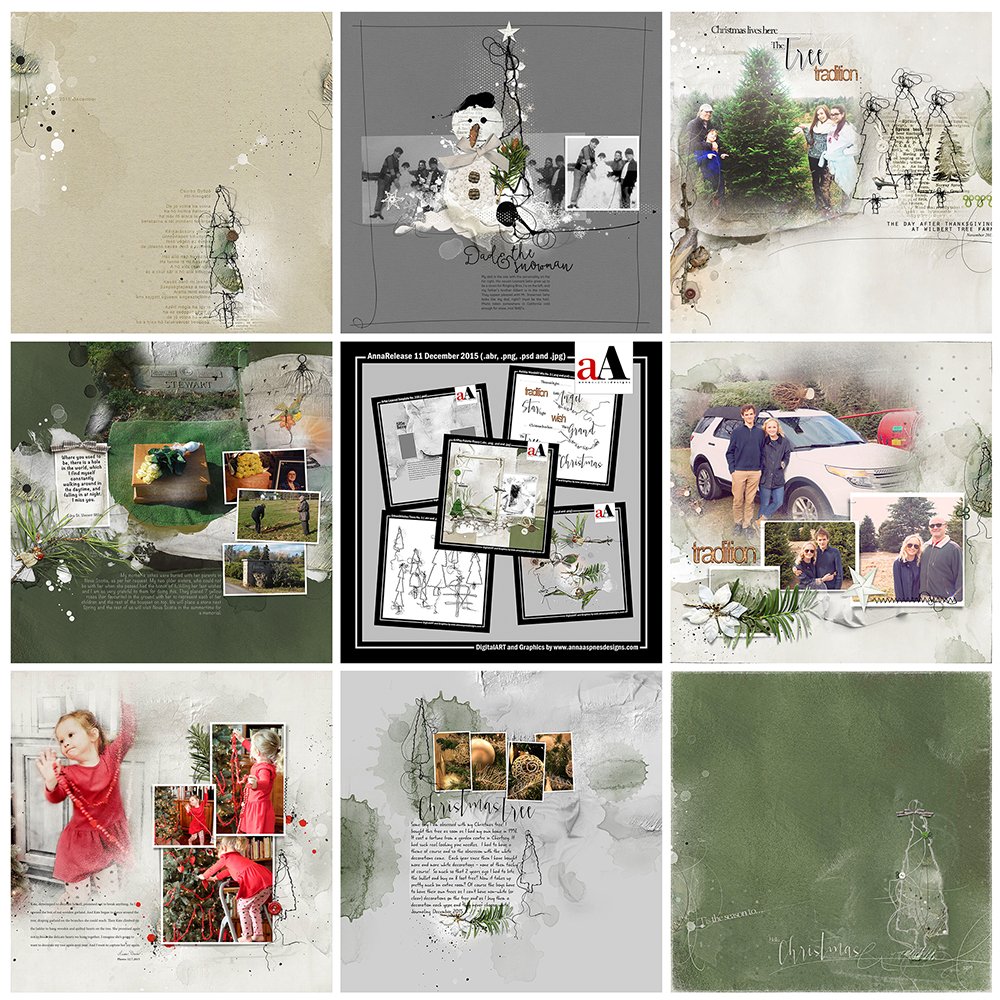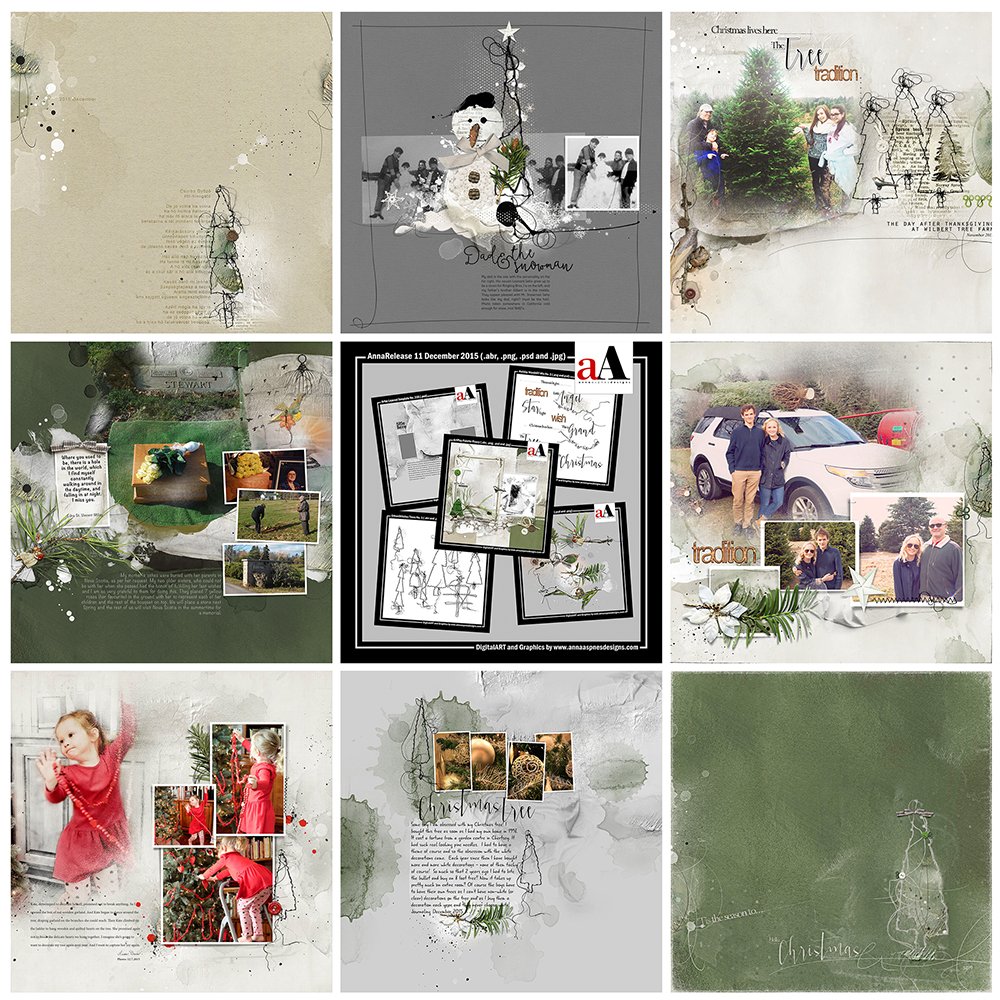 Gallery HighLights. Click on the images to access complete digital supply lists, plus process notes on how each team member put their pages together.
Embellish the Edge. Add a little interest to the edge of a solid background paper with a transfer or brush. You can also crop a strip from a transfer or artsy paper as demonstrated by Fiona. Notice how she has customised a gold transfer to embellish the bottom left corner of her DigitalART layout.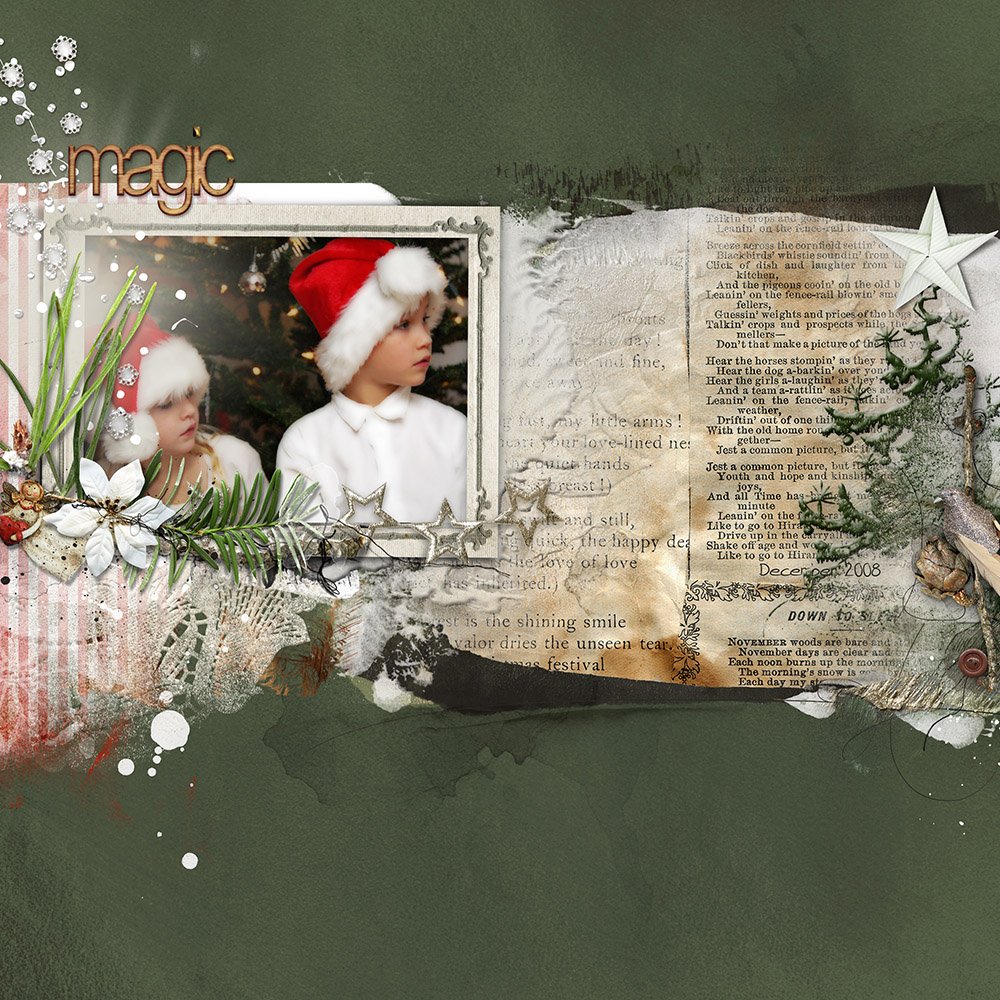 Magic | Ulla-May
Lead the Eye. Use the orientation of your subjects to lead the eye across the page. I love how Ulla-May has paired her photo with a horizontal linear design. The subject's gaze in conjunction with the band design leads the eye from the left to the right side of the page.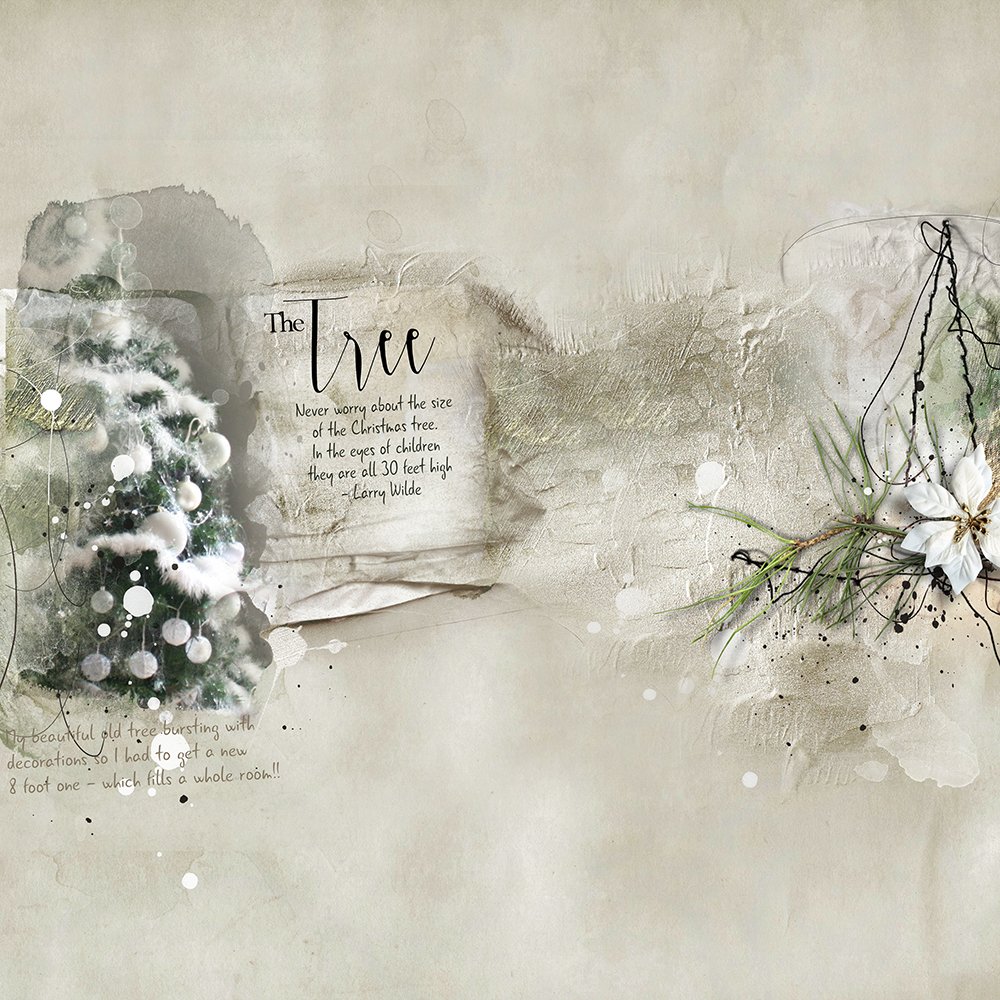 The Tree | Suzie
Create Balance. Blend a photo on one side of your DigitalART layout using techniques outlined in AnnaBlendz LIVE and balance it with a cluster of elements such as the MultiMedia Branches No. 6 on the opposing side of the page.