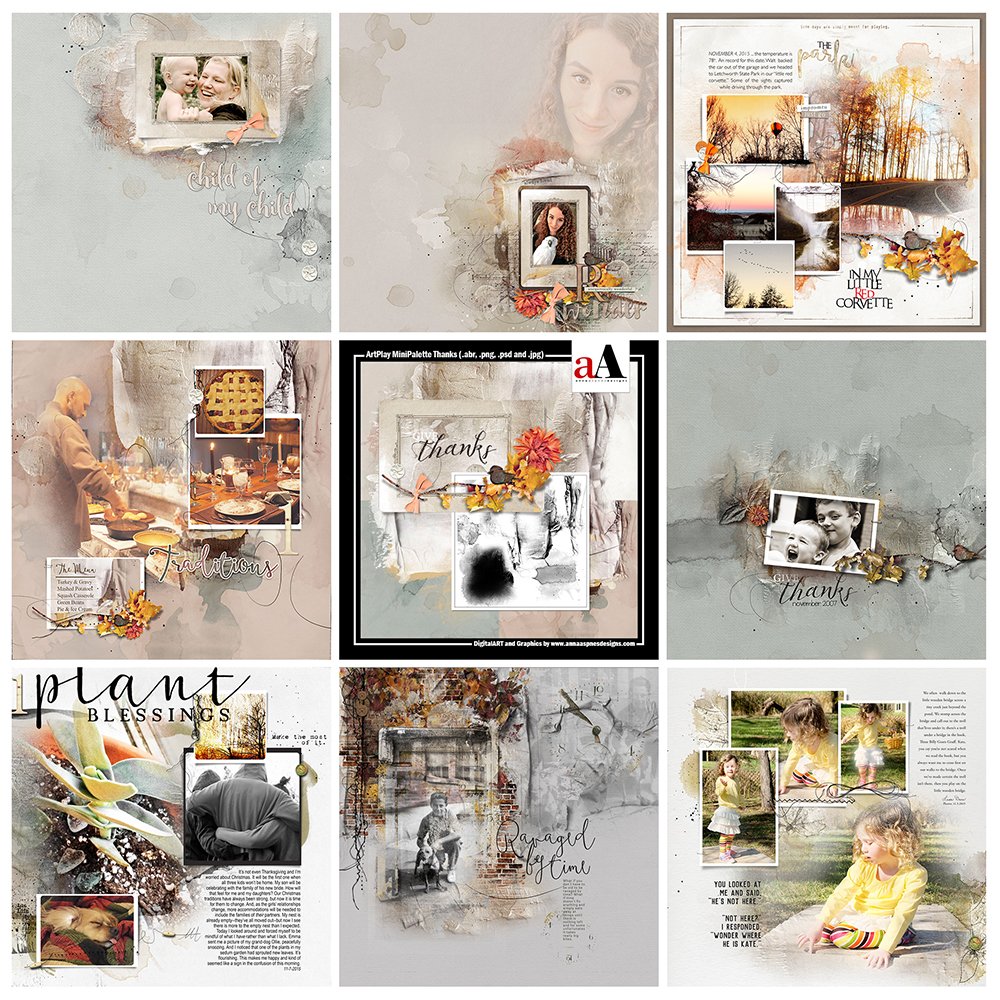 Happy almost Tuesday.  I certainly *Did Some Damage* clocking hours on-line this weekend.
Thank you for the over-whelming support of the new aAProject and DigitalART products.
We're working on getting this information on the Classes page. In the meantime, email me at classes@annaaspnesdesigns.com if you have questions or would like to register.
I'm happy to host a webinar Q&A about aAProject on-line on Wednesday, 11 November 2015, from 5-6pm MST if there is interest?
Today I'm sharing aA Creative Team  inspiration using ArtPlay MiniPalette Thanks and the new Project Template Album No. 1.
And it's all happening in the AnnaGallery.
You can obtain ArtPlay MiniPalette Thanks for FREE when you make a purchase of $15.00 or more from the aA store.
Note that the MiniPalette will be added to your cart automatically once the minimum requirement has been met.
Click on the image below to view more gallery inspiration, or visit the AnnaTeam Layouts board on Pinterest.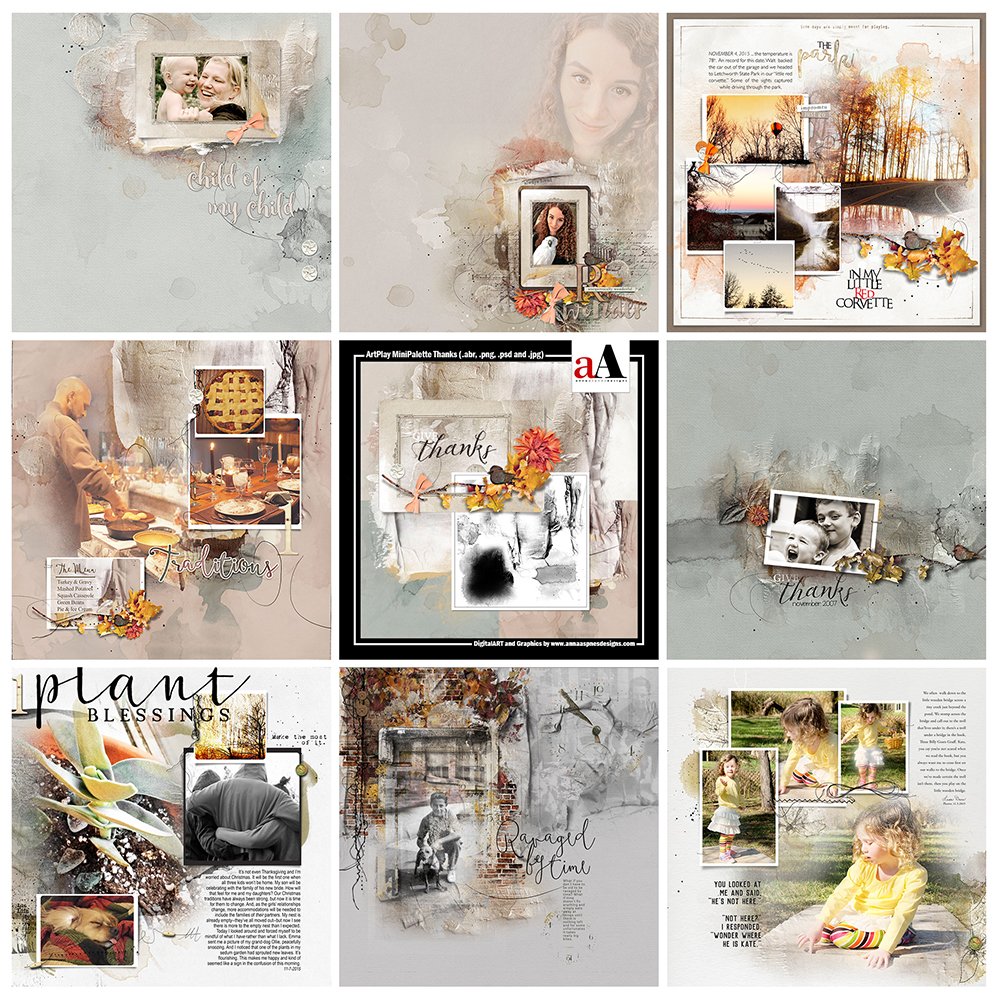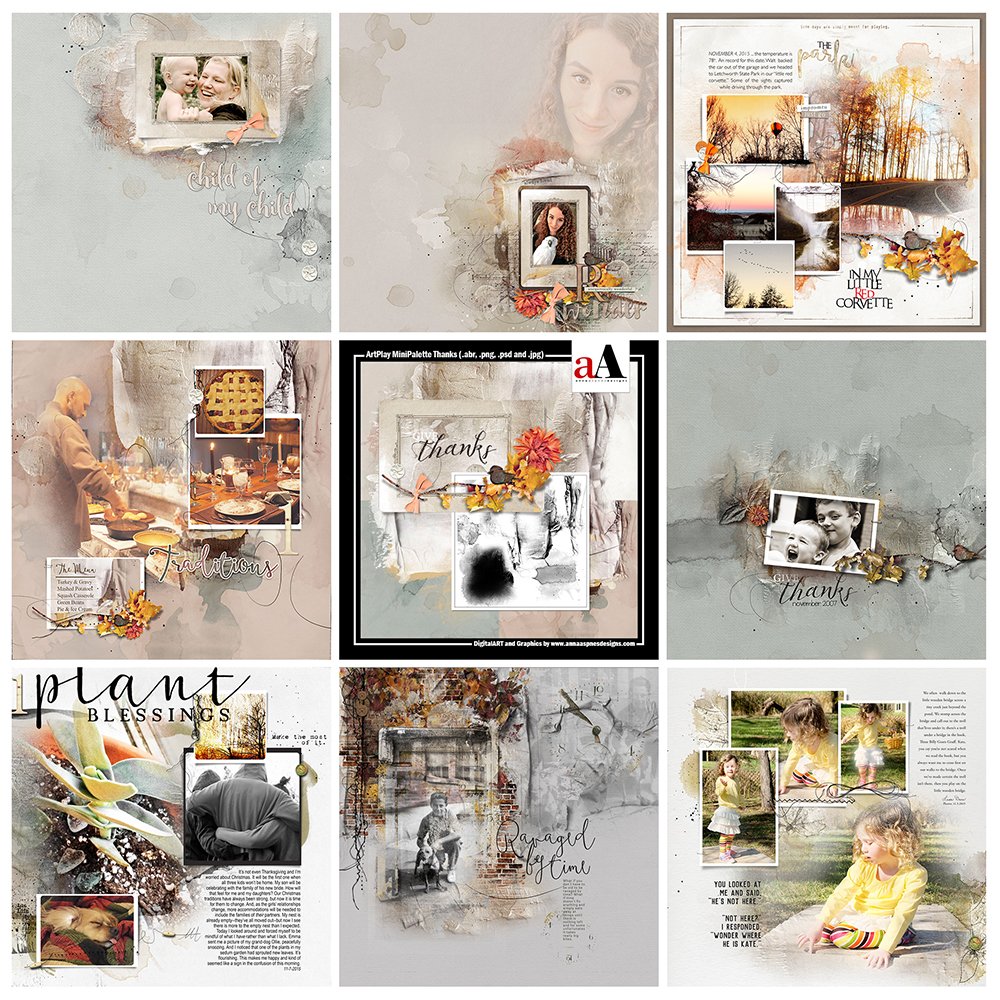 Gallery HighLights. Click on the images to access complete digital supply lists, plus process notes on how each team member put their pages together.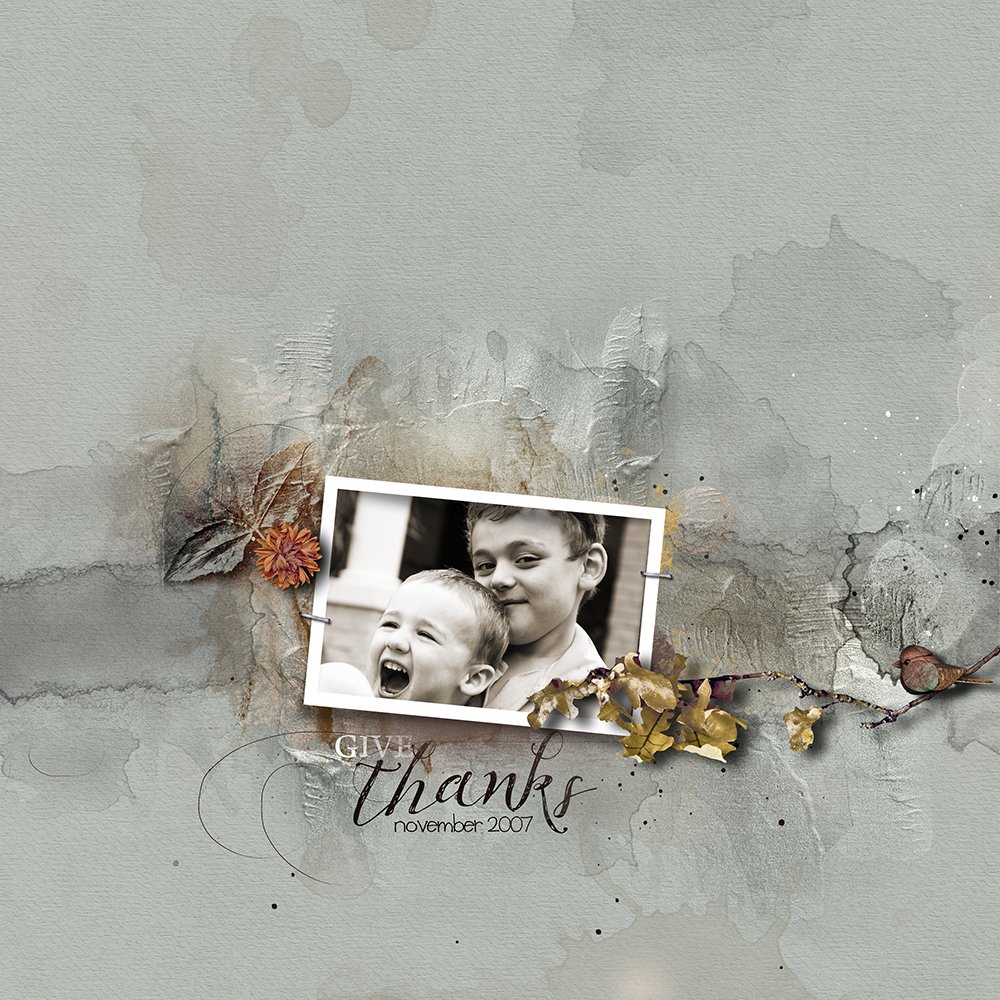 Give Thanks | Suzie
Customize an Element. Change the color of a dimensional element to co-ordinate with your DigitalART layout by adjusting the Hue/Saturation controls.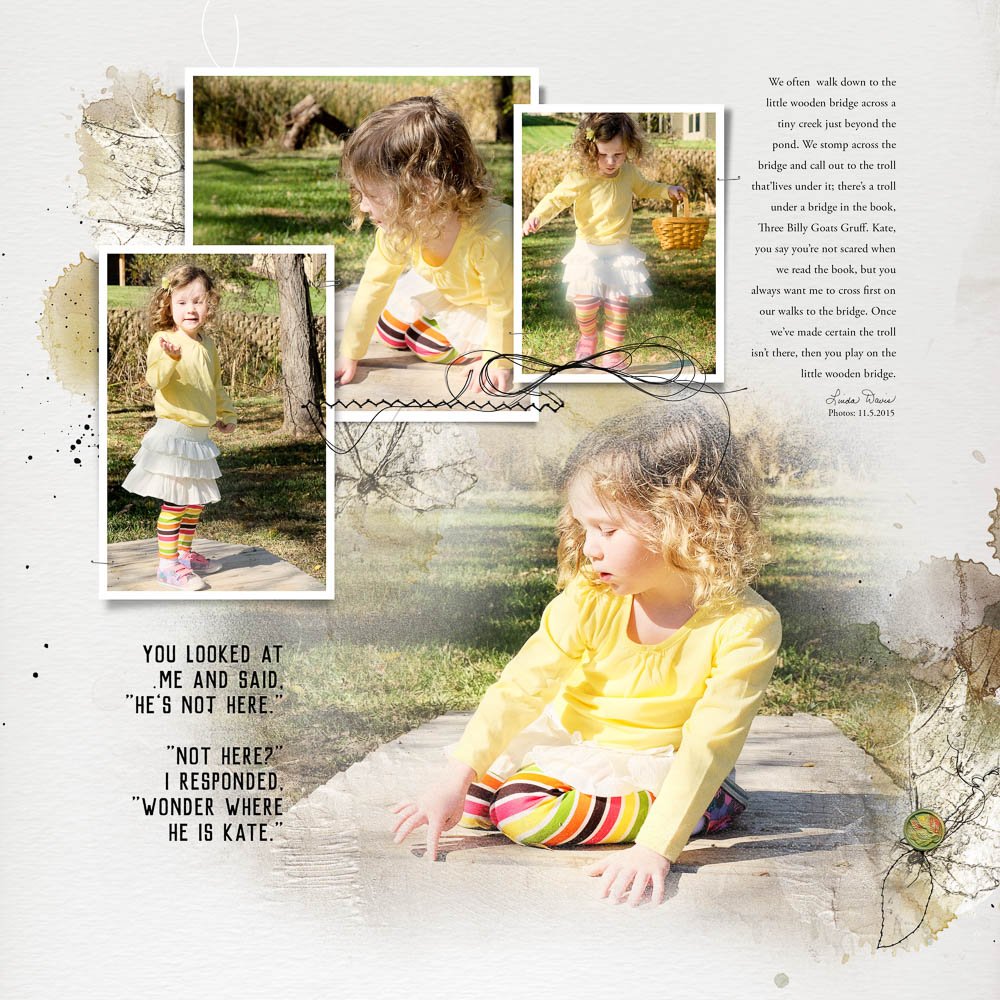 He's Not There | Linda
Clip and Repeat. Clip multiple photos to mask in template using the clipping mask function in Adobe Photoshop and Elements to create a quick and easy DigitalART page. Learn how to curate a number of layouts into an album in aAProject.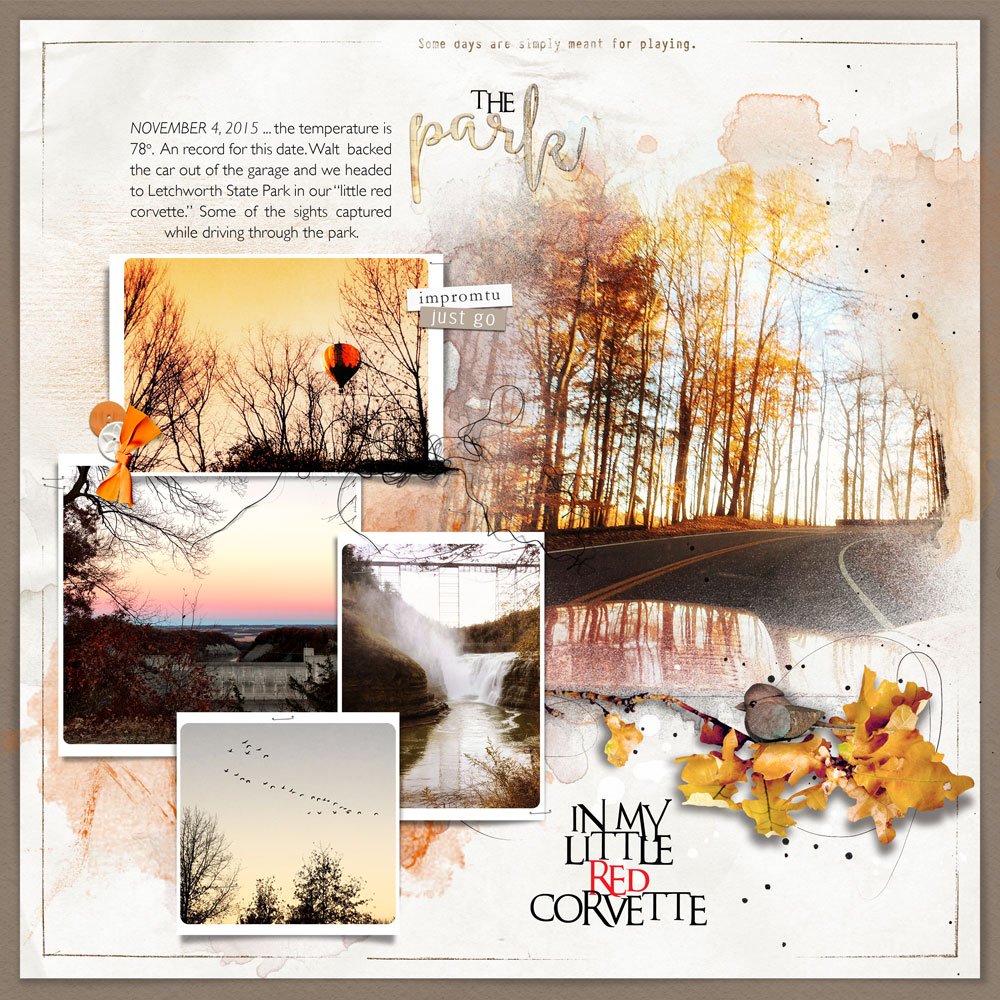 Sights Seen from My Little Red Corvette | Miki
ArtsyStains. Recolor or add ArtsyStains behind your photos to color coordinate your layout.