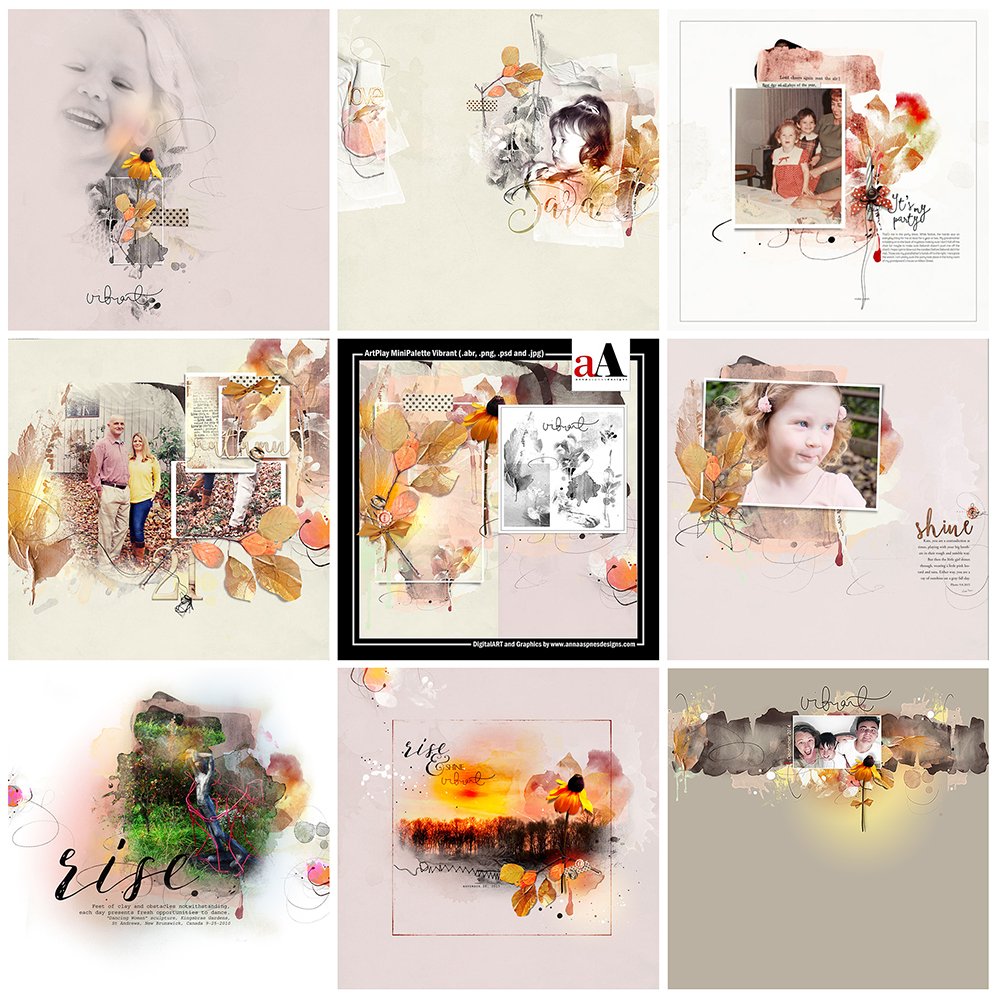 Happy Monday friends… Hope you had a wonderful Holiday weekend – Those that were celebrating… We gathered with Eric's family on Thursday and enjoyed a big Turkey feast before heading out early the following day for Ella's first Black Friday experience. Ella woke me at 5am and we were home by 10am with all the Christmas shopping done by 10 am. I can now relax a bit in December and enjoy the season.
Tomorrow the 3rd annual aA Deals of December begins – More details arriving in you inboxes later today.
The aA Creative Team has some "vibrant" inspiration using ArtPlay MiniPalette Vibrant. It's all happening in the AnnaGallery.
You can obtain this quaint mini collection of artsy aA DigitalART supplies for FREE when you take advantage of the 30% store-wide SALE (some exclusions apply) and make a purchase of $15.00 or more from the aA store through Midnight PST TONIGHT ONLY. 
Note that the MiniPalette will be added to your cart automatically once the minimum requirement has been met.
Click on the image below to view more gallery inspiration, or visit the AnnaTeam Layouts board on Pinterest.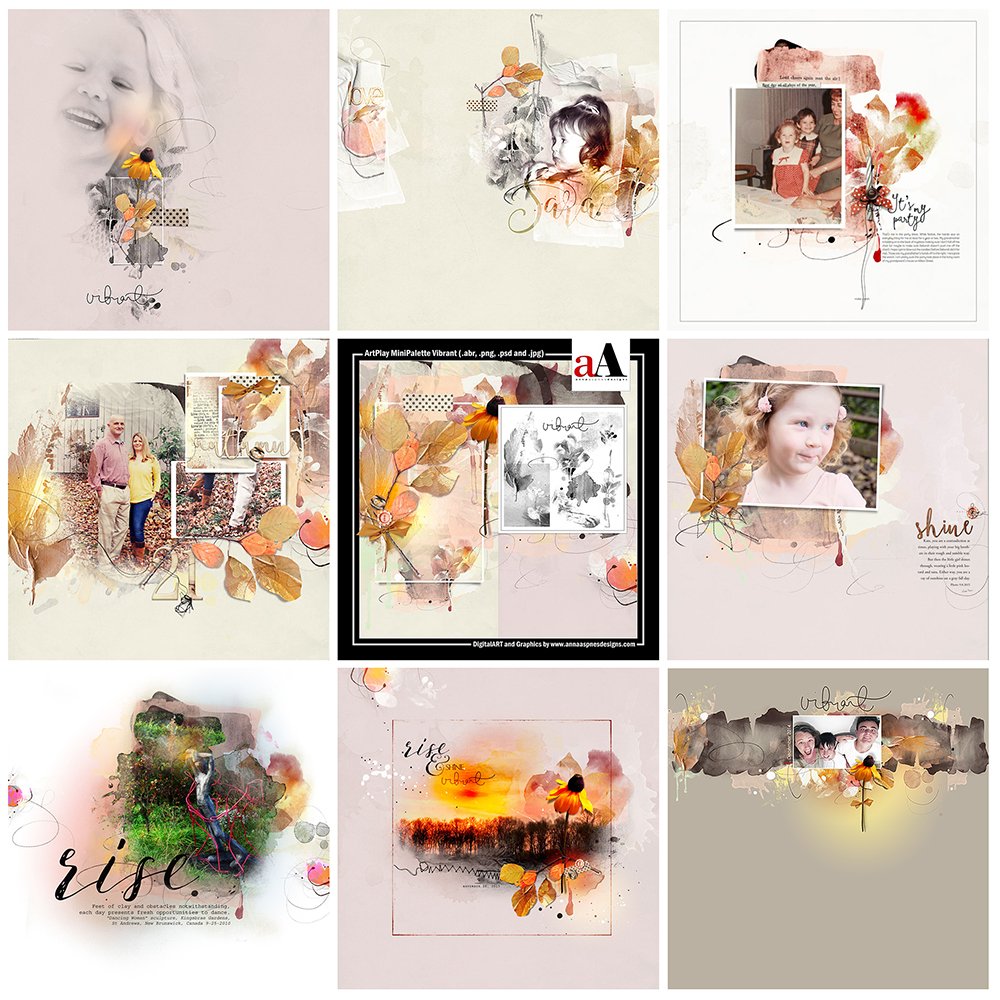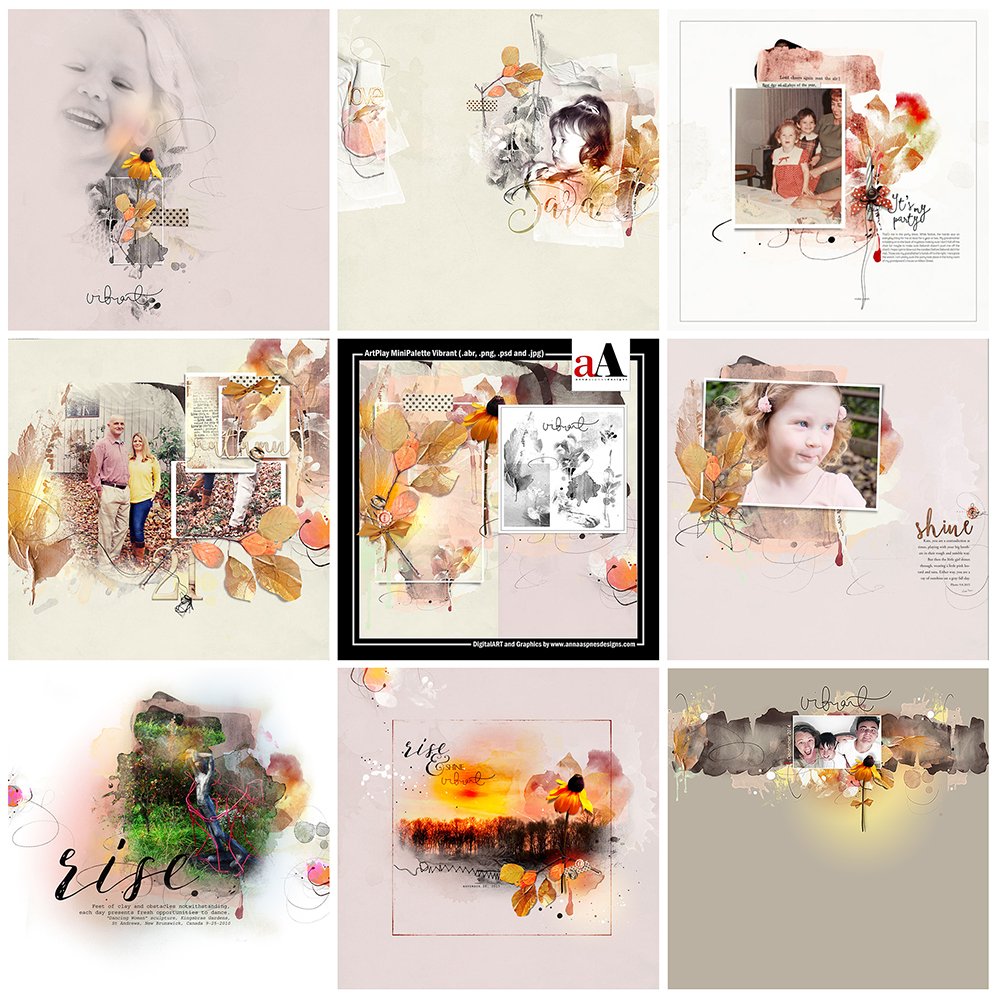 Gallery HighLights. Click on the images to access complete digital supply lists, plus process notes on how each team member put their pages together.
Go Vertical. Create a design that runs vertically from the top to the bottom of your page in a column as inspired by Ulla-May.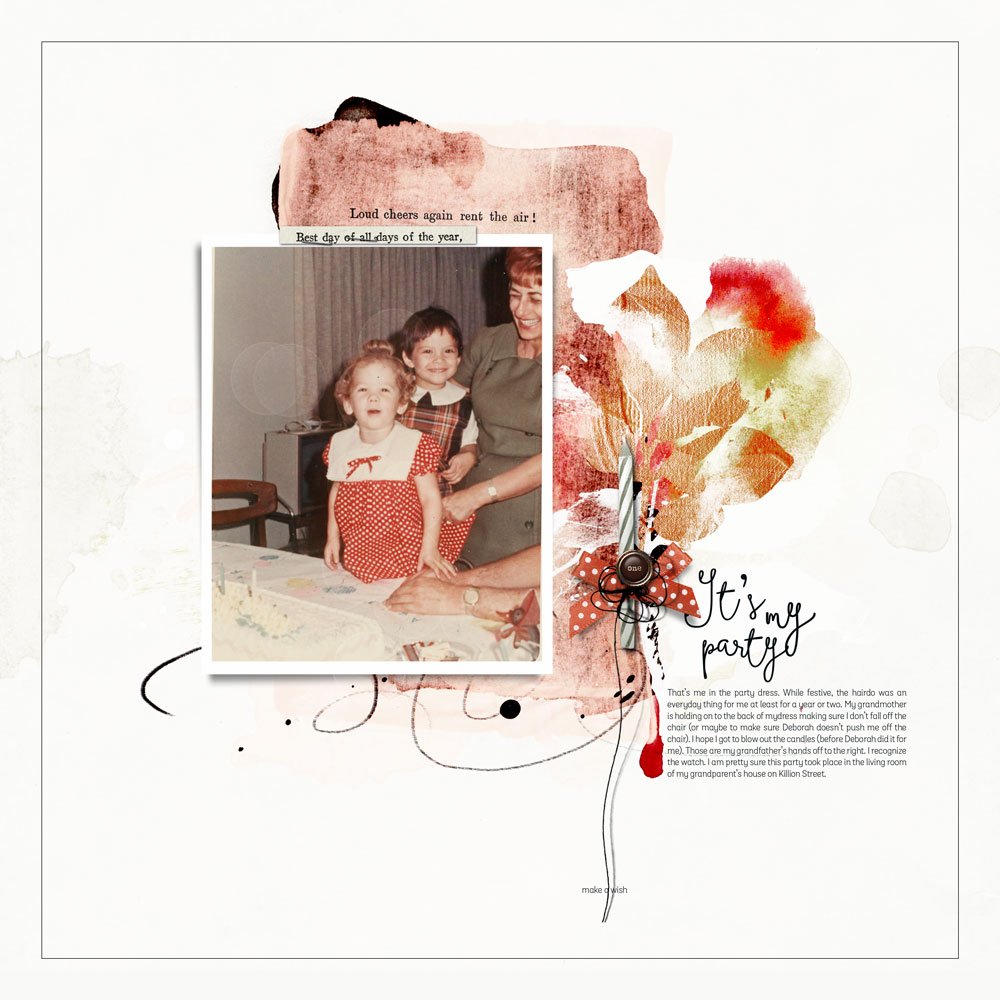 It's My Party | Adryane
Embellishment Clusters. Group or layer multiple dimensional elements to create one embellishment offering more complexity. Notice how Adryane uses the UrbanThreadz and button to adhere the bow and candle to her layout.
Lead The Eye. Use ArtStrokes in the ArtPlay Palettes to lead the eye around your design. as demonstrated by Miki. Anchor or embellish using buttons or LabeledWords as desired.