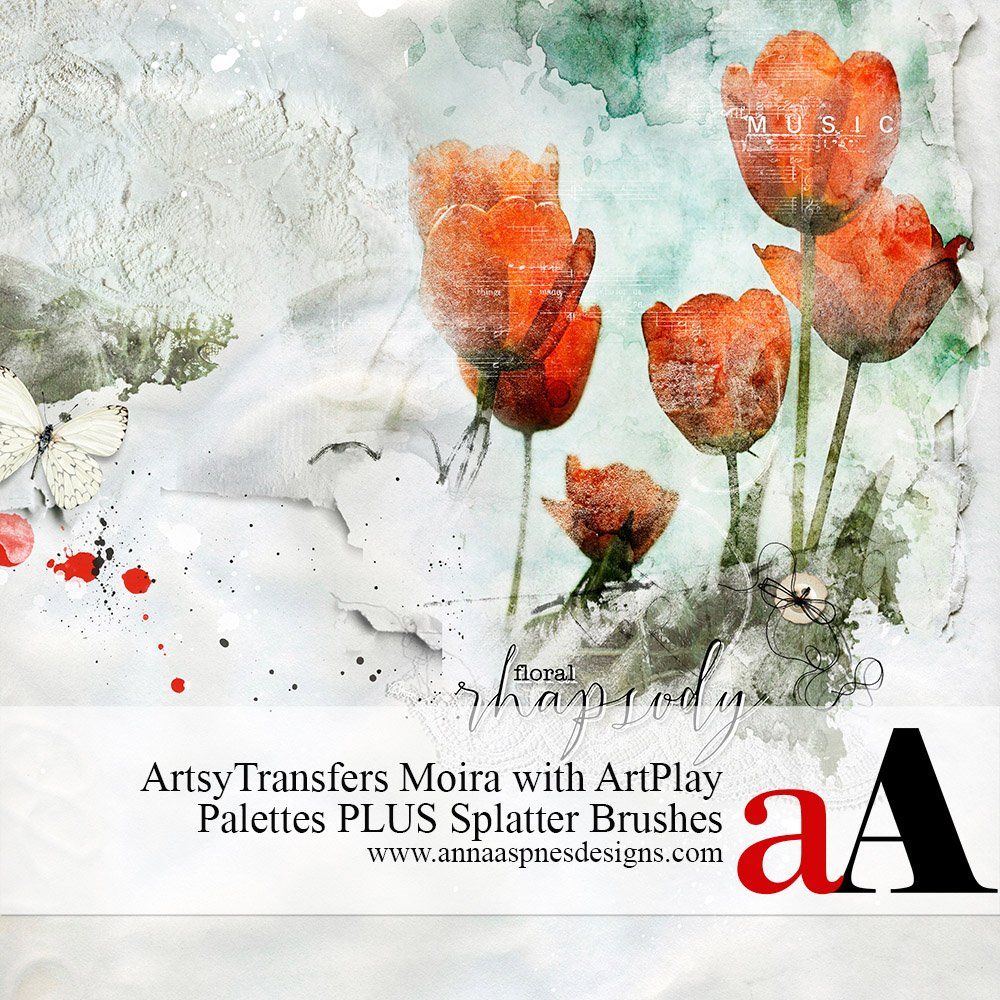 Today, I'm sharing a new video on the aAYouTube ArtsyTransfers Moira with ArtPlay Palettes Video.
ArtsyTransfers Moira with ArtPlay Palettes
Guidance for using Artsy Transfers with ArtPlay Palettes.
This video introduces you to the ArtPlay Palette Moira collection and demonstrates how to combine ArtPlay Palettes with ArtsyTransfers by deconstructing a digital artistry/scrapbooking layout by Miki Krueger.
You will learn how to:
The session is conducted in Adobe Photoshop, but guidance is also provided for Adobe Photoshop Elements users.
DigitalART Supplies
ArtPlay Palette Moira Collection
You may also be interested in:
Post your pages using these video techniques in the AnnaGallery.
And if you liked this post, please help others see this video by sharing it using the social media buttons below.