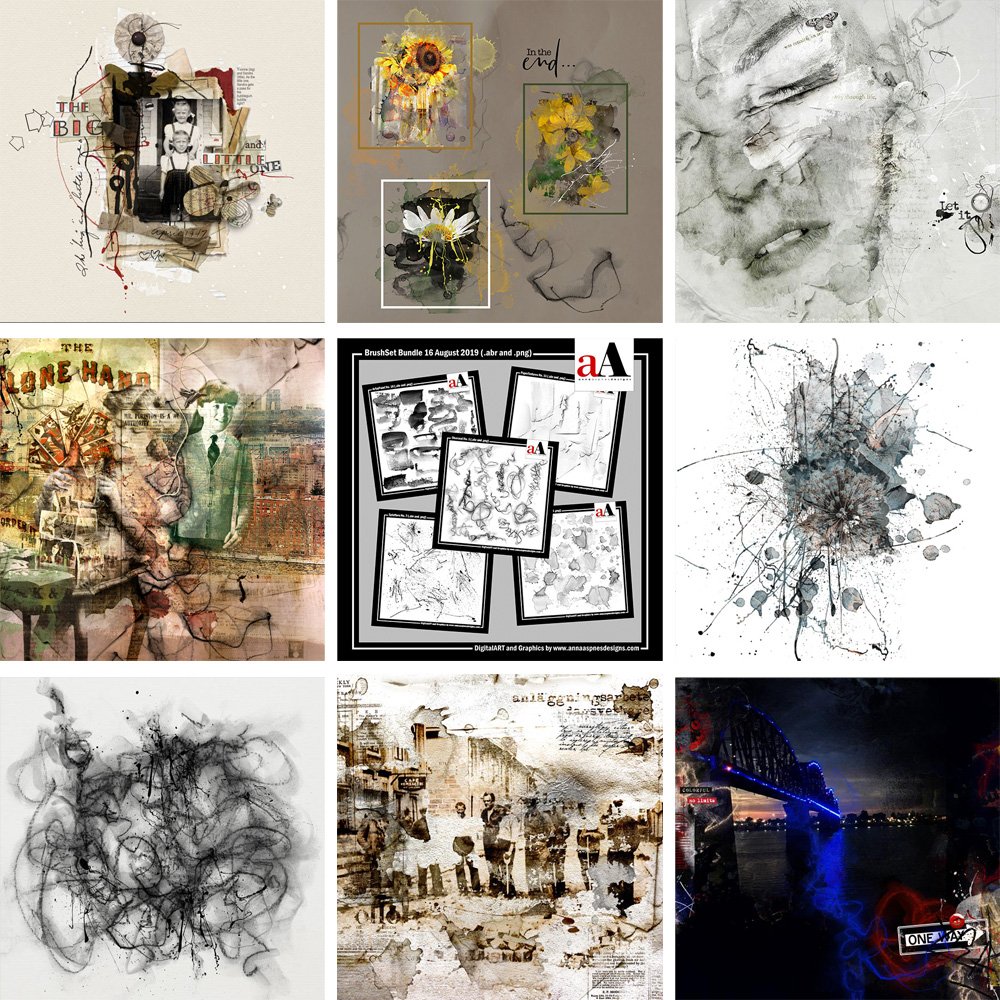 Happy Monday! Today we're sharing BrushSet Inspiration 19 August 2019 using NEW releases by Anna Aspnes Designs.
This inspiration post is intended to give you guidance on using current and New DigitalART, Sales and Specials.
BrushSet Inspiration 19 August 2019
Click on the images below to access complete digital design supply lists and process notes.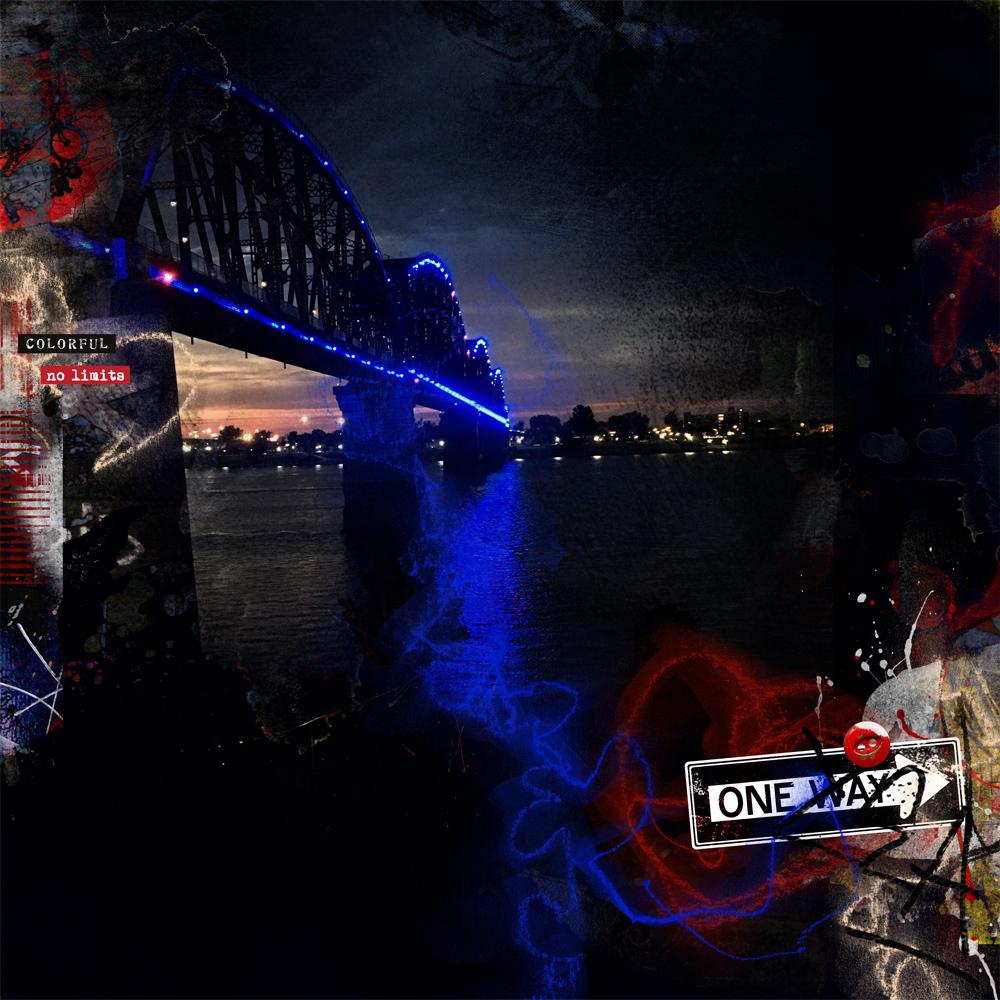 Louisville | Nancy
Create a Neon Light Effect
Use bright colors on a dark background
Load the Charcoal No. 1 BrushSet into the Brushes Panel.
Select the Paint Brush Tool from the Tools Panel.
Create a New Layer by clicking on the 'New Layer' icon at the top (Photoshop) or bottom (Elements) of the Layers Panel.
Choose a brush and change the Size and Rotation as preferred.
Use the Color Picker from the Foreground Color in the Tools Panel to specify Color.
Stamp the different brushes in VERY bright colors over a dark background to create an illuminating effect.
See also Loading and Using Brushes.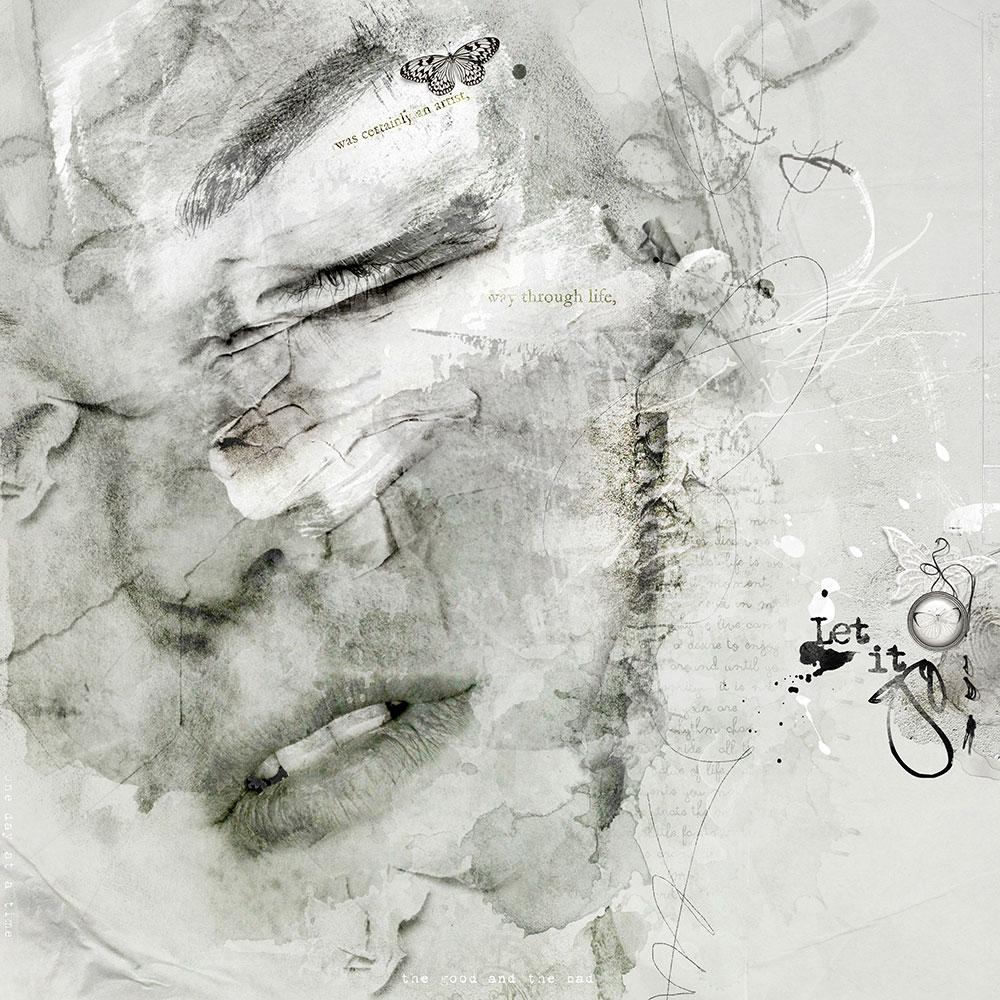 Fractured | Viv
'Artsify' Your  Portraits
Use textures to bring your portrait photos to life
Blend a photo into an Artsy Paper using the FotoBlendz clipping mask of your choice.
Select a mid-gray color using the Color Picker to set the Foreground Colors.
Stamp PaperTextures No. 11 on New Layers to support the prominent lines in the photo.
Experiment with applying Blending Modes to the texture layers, such as Linear or Color Burn.
Learn more about textures in Layers of Brushes and Textures video.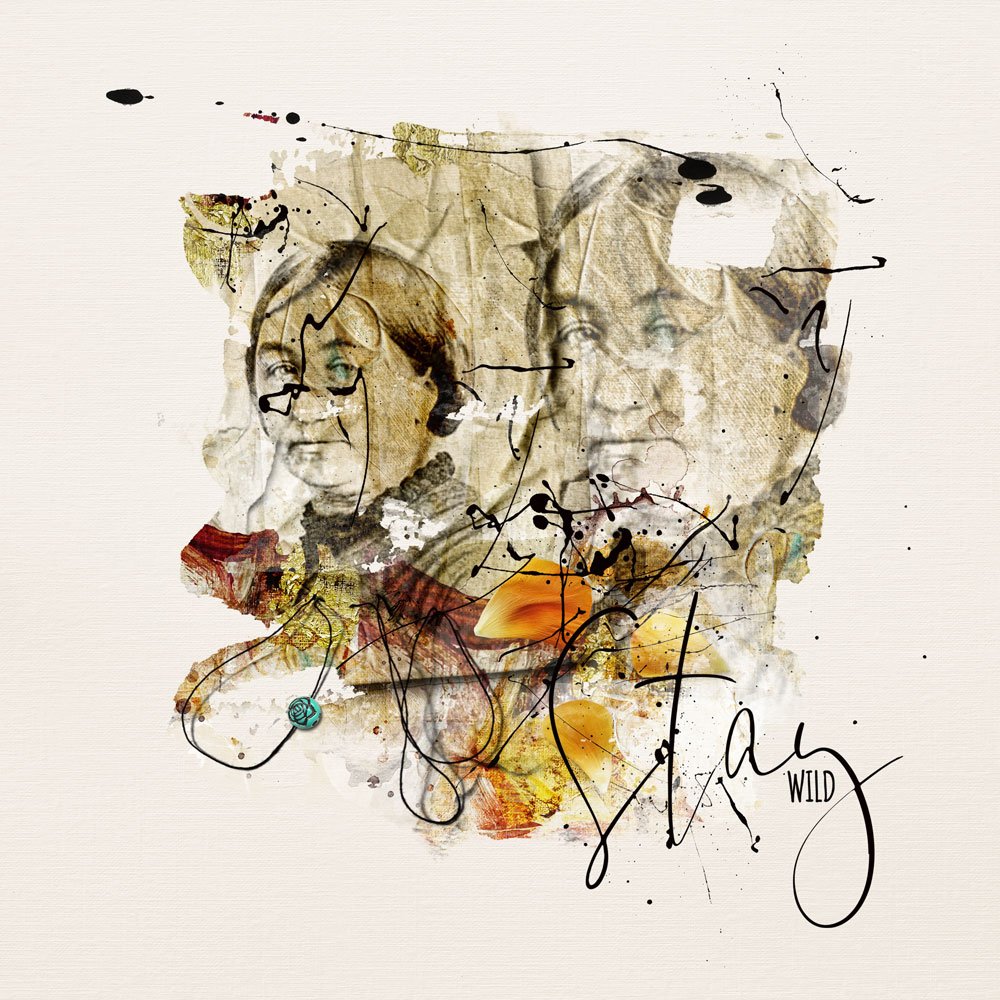 Stay Wild | Adryane
Lead the Eye
Add splatters for visual interest and to guide the eye
SALE on

a

A

dvanced Brushes Classes
Take your brush skills from Basic to advanced less than 6 hours.
Want More Digital Artistry and Scrapbooking Inspiration?
Find more ArtsyInspiration in the AnnaGallery, the AnnaTeam Layouts board on Pinterest.
We invite you to post your pages and share your digital scrapbooking and artistry layouts so we can cheer you on.