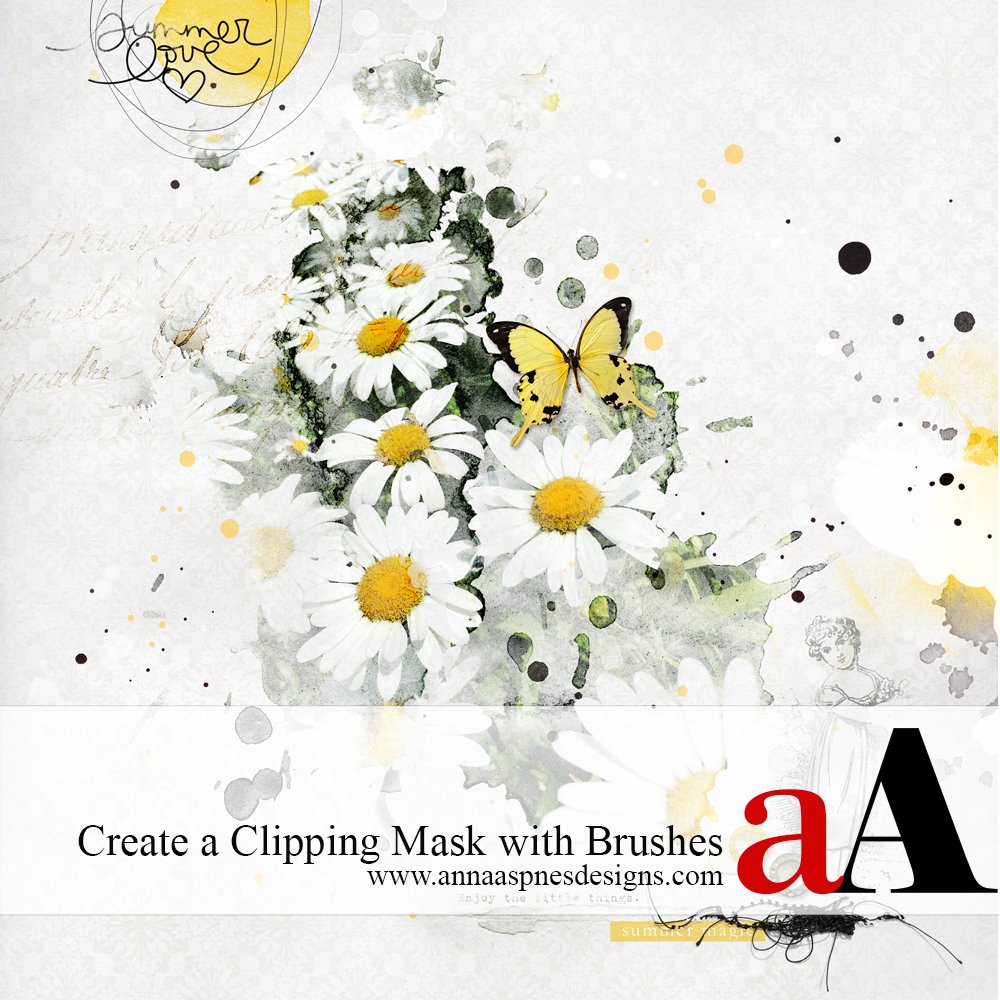 Today, Creative Team Member, Miki, is sharing her process to Create a Clipping Mask with Brushes in Adobe Photoshop.
Create a Clipping Mask with Brushes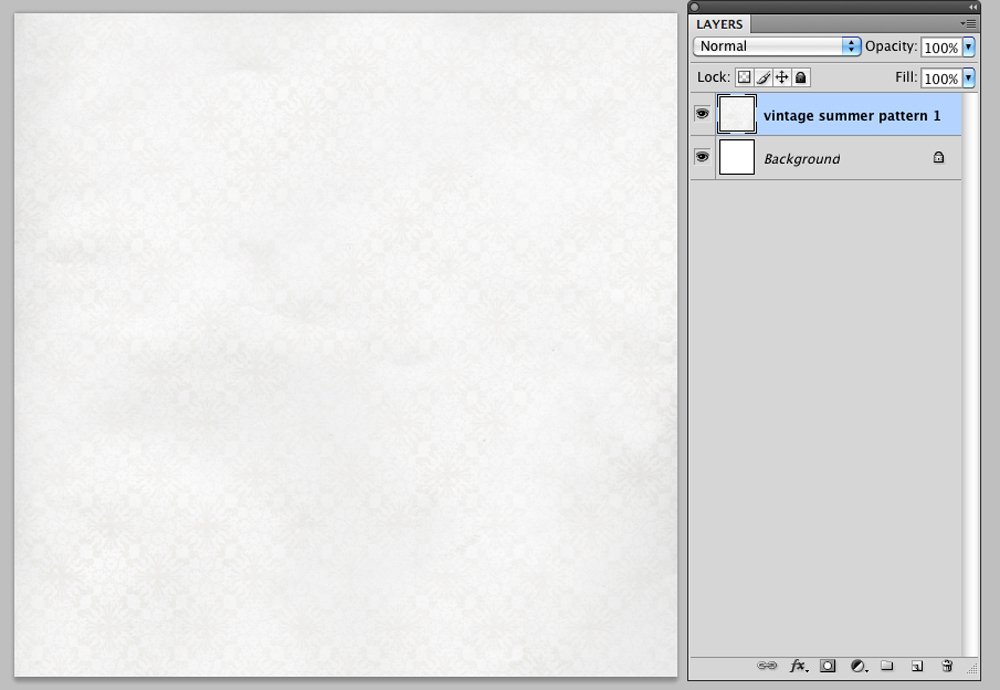 1. Create a Foundation
Build the background for your artsy layout design.
Create a new 12 x 12 page at 300 dpi.

Open and drag your paper onto the layout using the Move Tool from the Tools Panel to create your layout foundation.
Pattern paper #1 from ArtPlay Palette Vintage Summer was used for this page.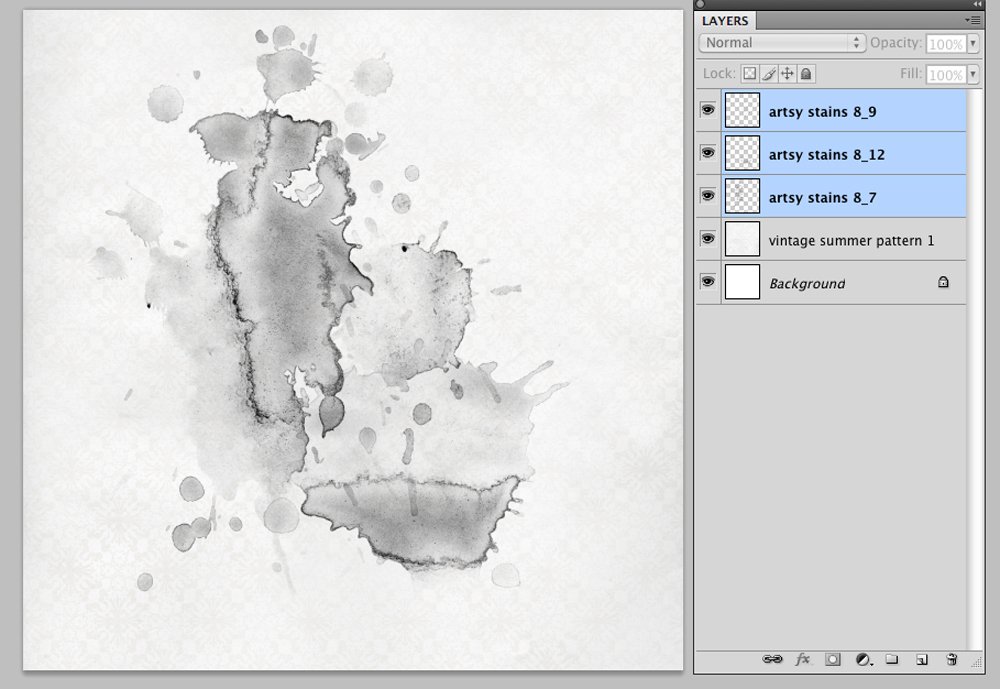 2. Make Clipping Mask
Use a variety of brushes to create a custom clipping mask.
Stamp  ArtsyStains on New Layers over the photo using the Paint Brush Tool from the Tools Panel.
ArtsyStains No. 8 was used on this page.
Move, rotate and resize the brush imprints as preferred using the Transform Tool.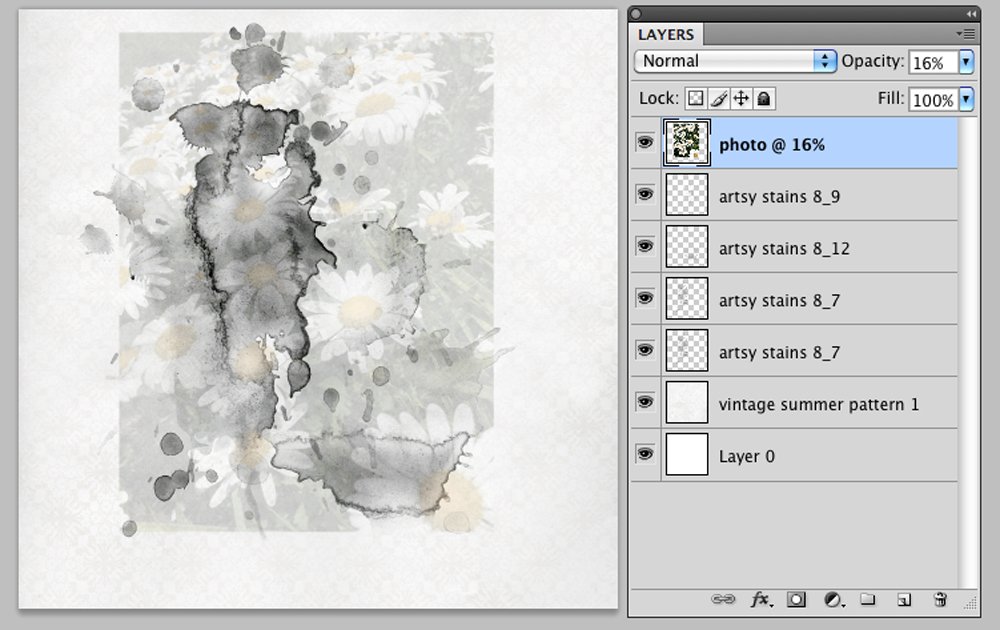 Press CMD/CTRL + E to merge the stain layers together when you are satisfied with the coverage.

Clip your photo to the merged stains and then merge the two layers together.

For a more prominent image, press CMD/CTRL + J to duplicate the layer.
Repeat and apply different Blending Modes as preferred.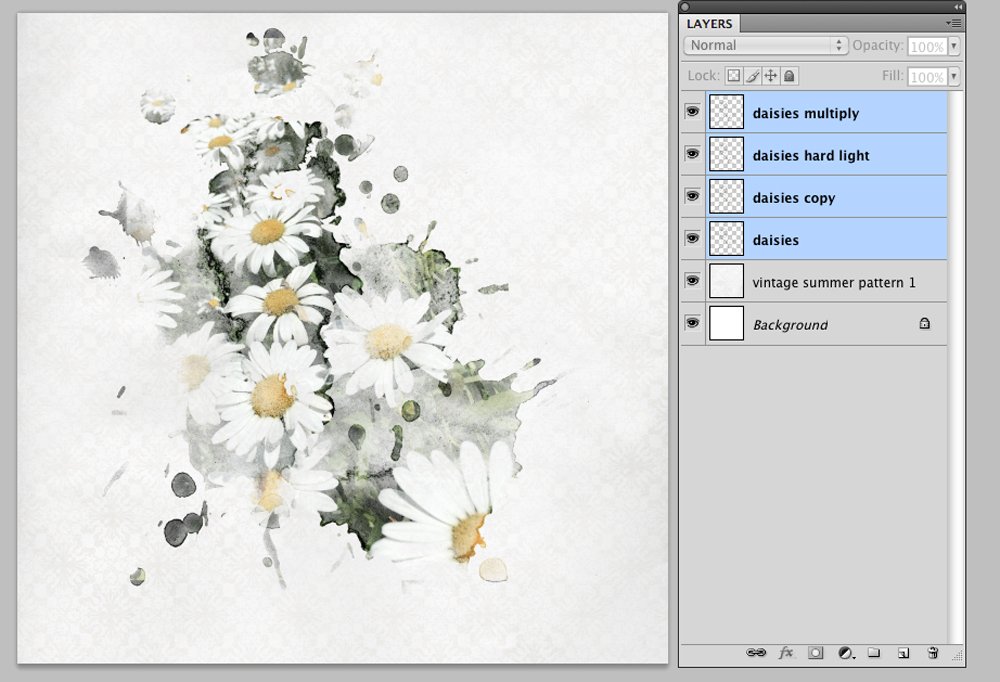 Learn more about Brushes in the aAdvanced Brushes workshop for Photoshop and Elements.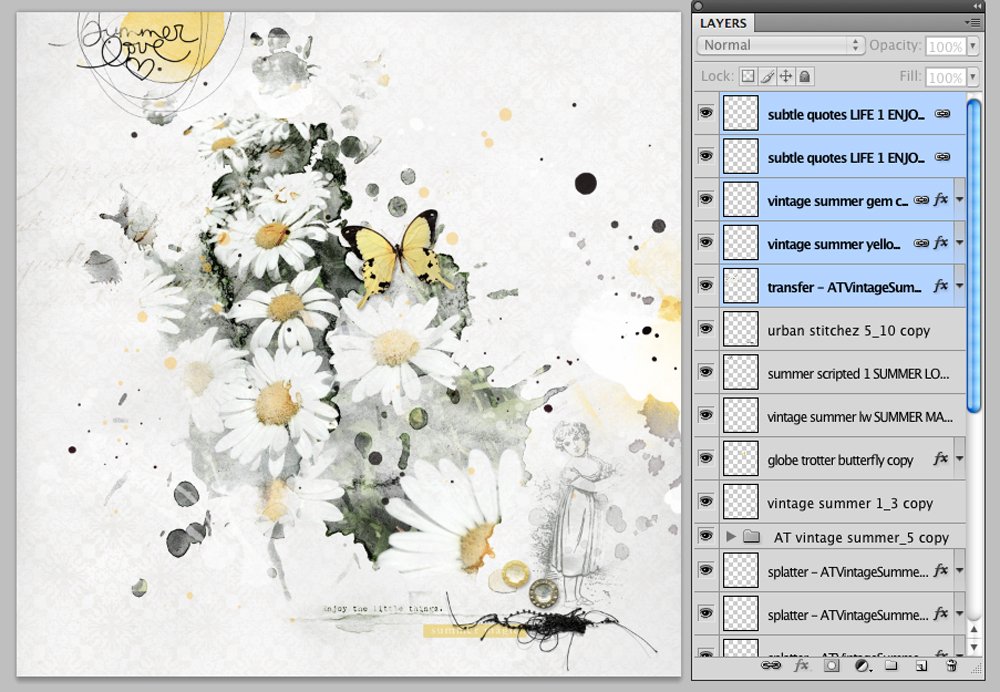 3. Embellish
Add Brushes, WordArt and Embellishments.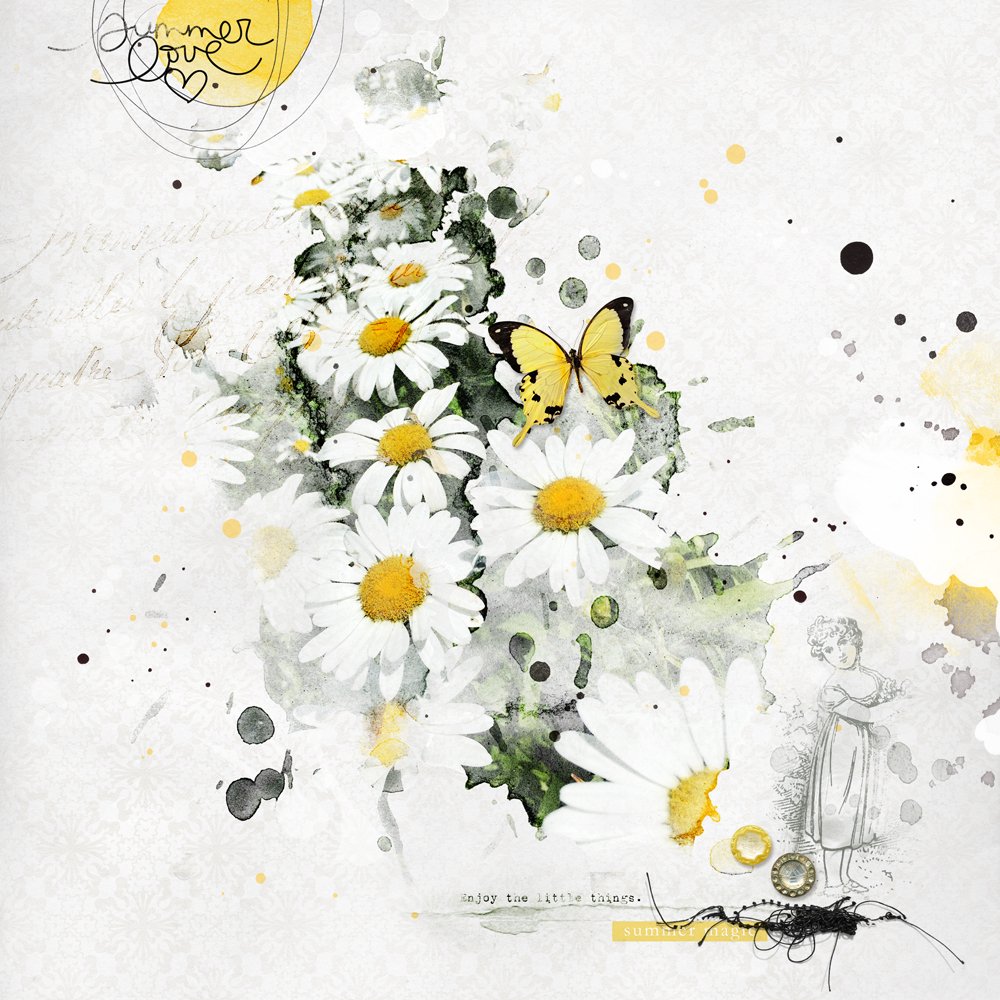 Post your digital artistry and artsy digital scrapbooking pages in The Gallery, and if you liked this Create a Clipping Mask with Brushes Tutorial, please consider sharing it using the social media buttons below.