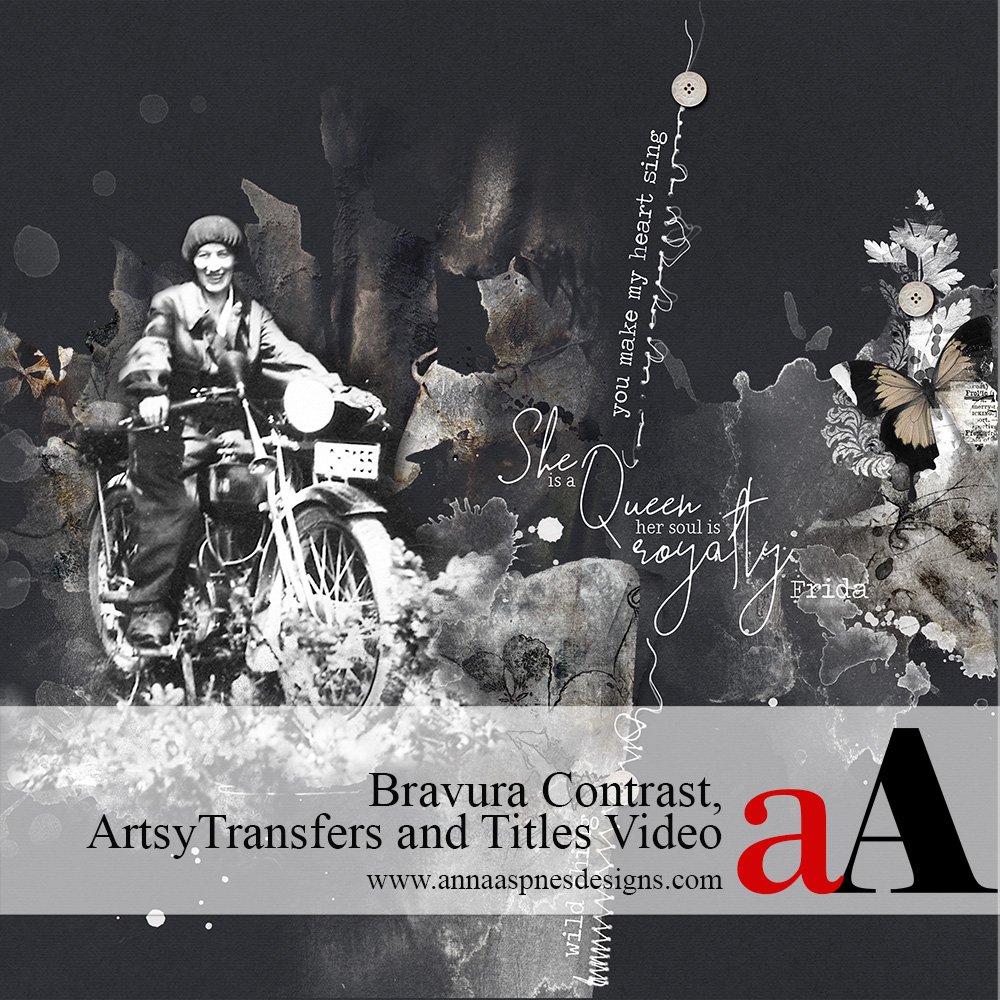 Today, I'm sharing my most recent aA YouTube Bravura Contrast, ArtsyTransfers and Titles Video.
Bravura Contrast, ArtsyTransfers and Titles Video
Guidance for using Contrast, ArtsyTransfers and creating Titles in your digital scrapbooking and artistry layouts.
This video demonstrates the deconstruction of a layout, created by Miki Krueger, ArtPlay Palette Bravura DigitalART products with co-ordinating ArtsyTransfers by Anna Aspnes Designs.
You will learn how to:
Identify the difference between Transfers in ArtPlay Palettes and those found in the ArtsyTransfers product range.
Use darker backgrounds and lighter subject matter to create tension (visual interest) through the use of contrast in your digital artistry.
Create a custom artsy paper using ArtsyTransfers.
Incorporate fun approach for adding a personalized title to your digital scrapbooking layouts.
The session is conducted in Adobe Photoshop Elements, but is also appropriate for Adobe Photoshop users.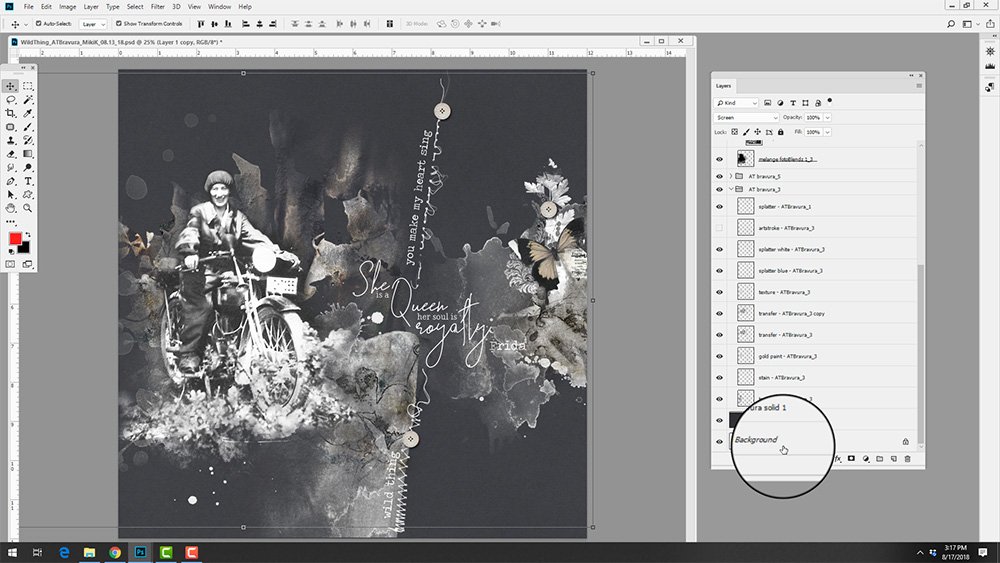 DigitalART Supplies:
Find a complete list of DigitalART supplies here.
See more inspiration in this blog post.
Other Resources Mentioned:
You may also be interested in:
Post your pages using these video techniques in the AnnaGallery.
And if you liked this post, please consider sharing it using the social media buttons below.