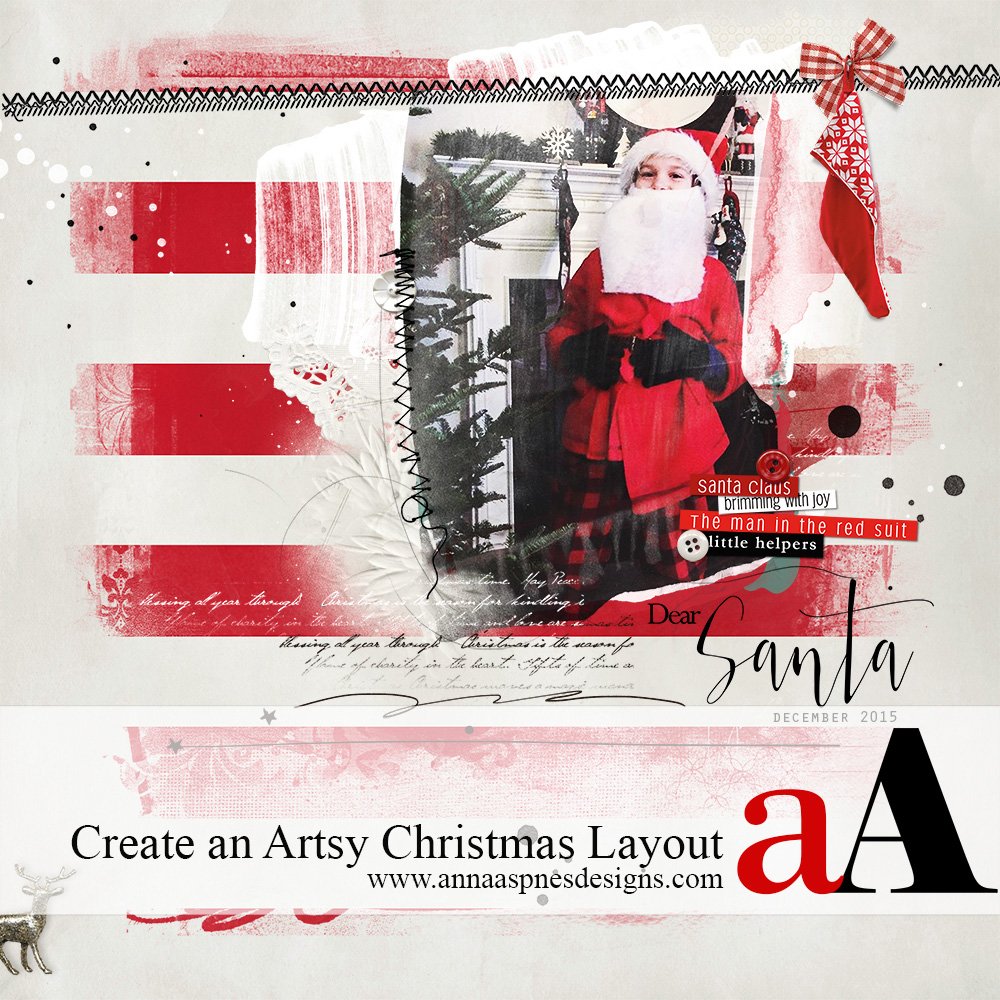 a
A
Creative Team
 member, 
Miki
, shares her process on how to create an artsy Christmas layout in Adobe Photoshop.
This tutorial may also be achieved using Adobe Photoshop Elements.
 Create an Artsy Christmas Layout
Create this DigitalART layout in 5 simple steps.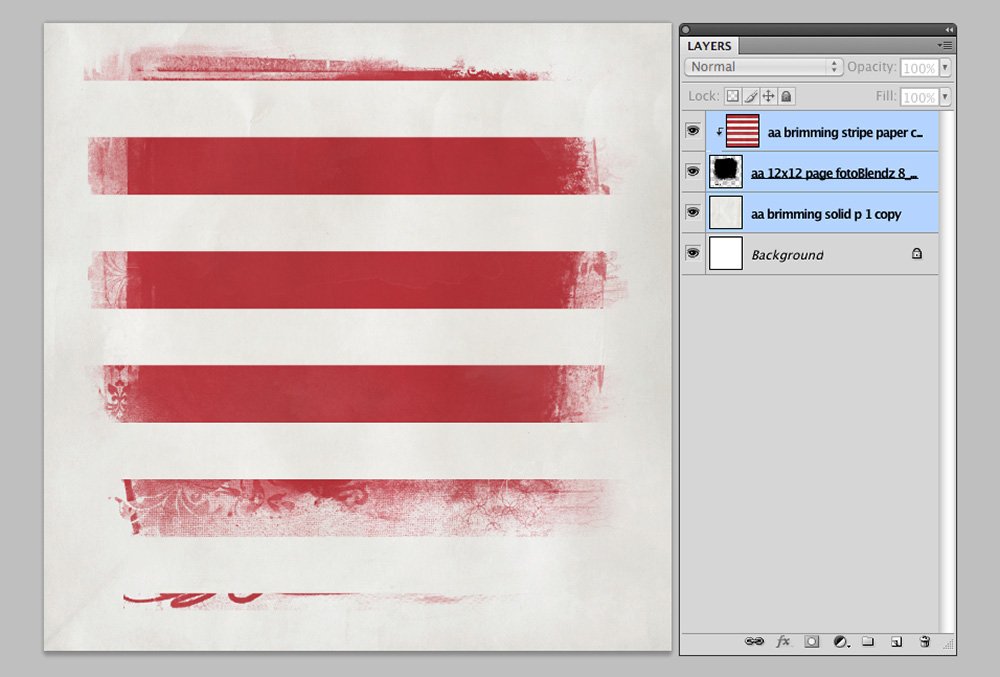 1. Create A Foundation
Begin with a new 12 x 12 layout at 300 dpi by going to File > New > Open.
Open and drag the digital paper of your choice onto the layout using the MoveTool from the Tools Panel. SolidPaper1.jpg from 

Artplay Palette Brimming

 was used for the foundation of this page.
Clip the Stripe Paper to a mask from 

12×12 Page FotoBlendz No. 8

 and set the Blending Modeof the mask to Darken.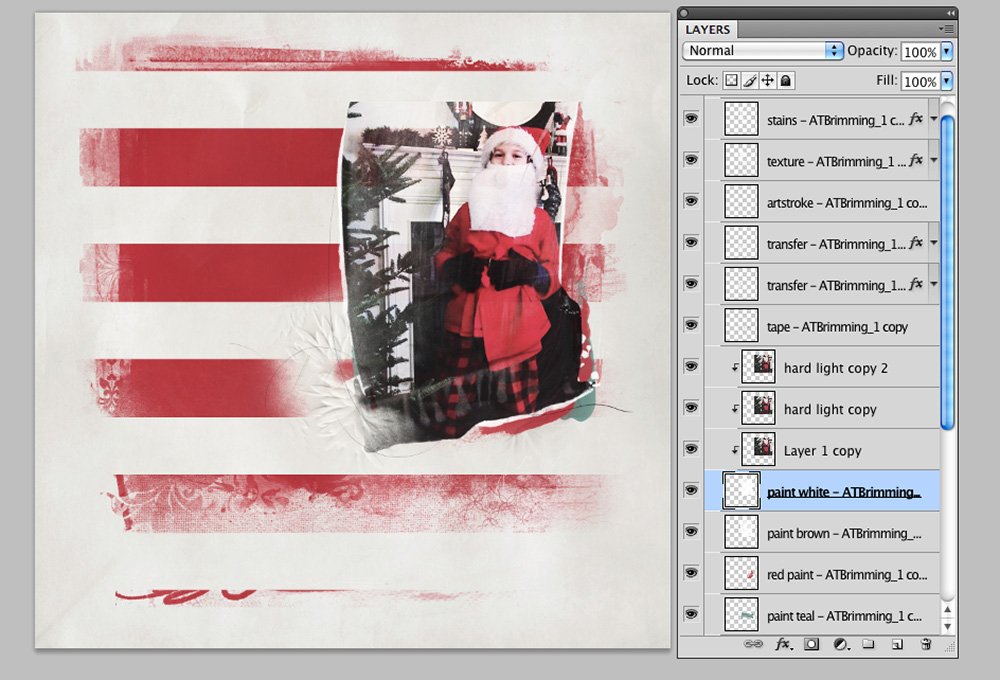 2. Use Artsy Transfers as a Frame
Open ArtsyTransfers Brimming

 1.psd and move all layers onto the page.

Clip the photo to the large white paint layer using the Clipping Mask function in Adobe Photoshop/Elements.
Press CMD/CTRL + J  to duplicate the image layer 2 more times. This is a Photoshop shortcut will DUPLICATE a selected layer.
Adjust the Opacity of the photo layers.

Turned off any of the ArtsyTransfer layers or move them as preferred.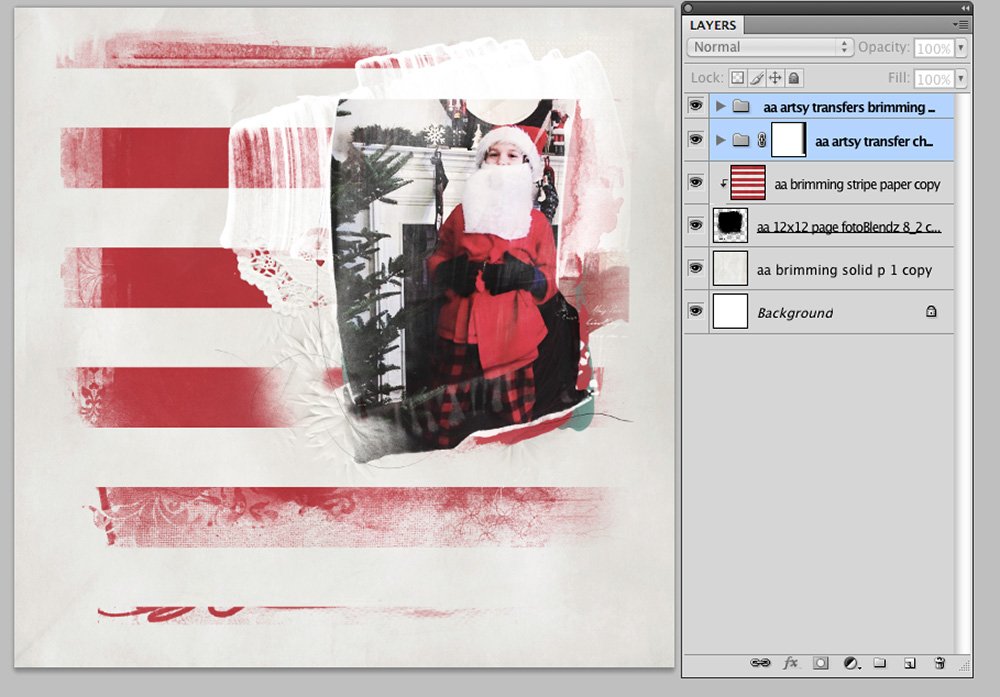 3. Create A Mat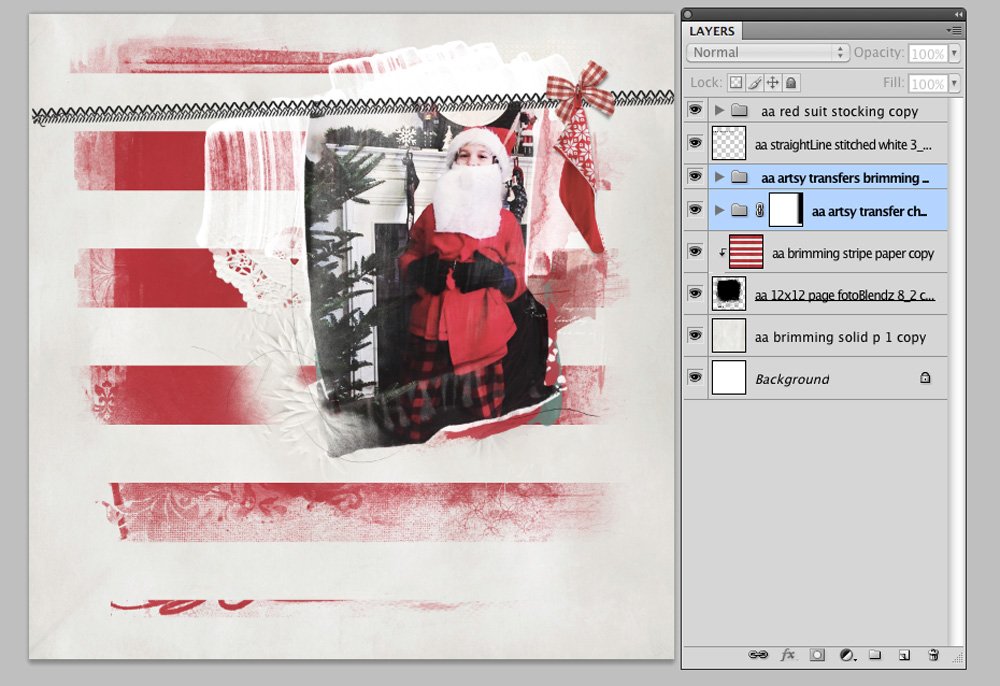 4. Anchor with UrbanStitchez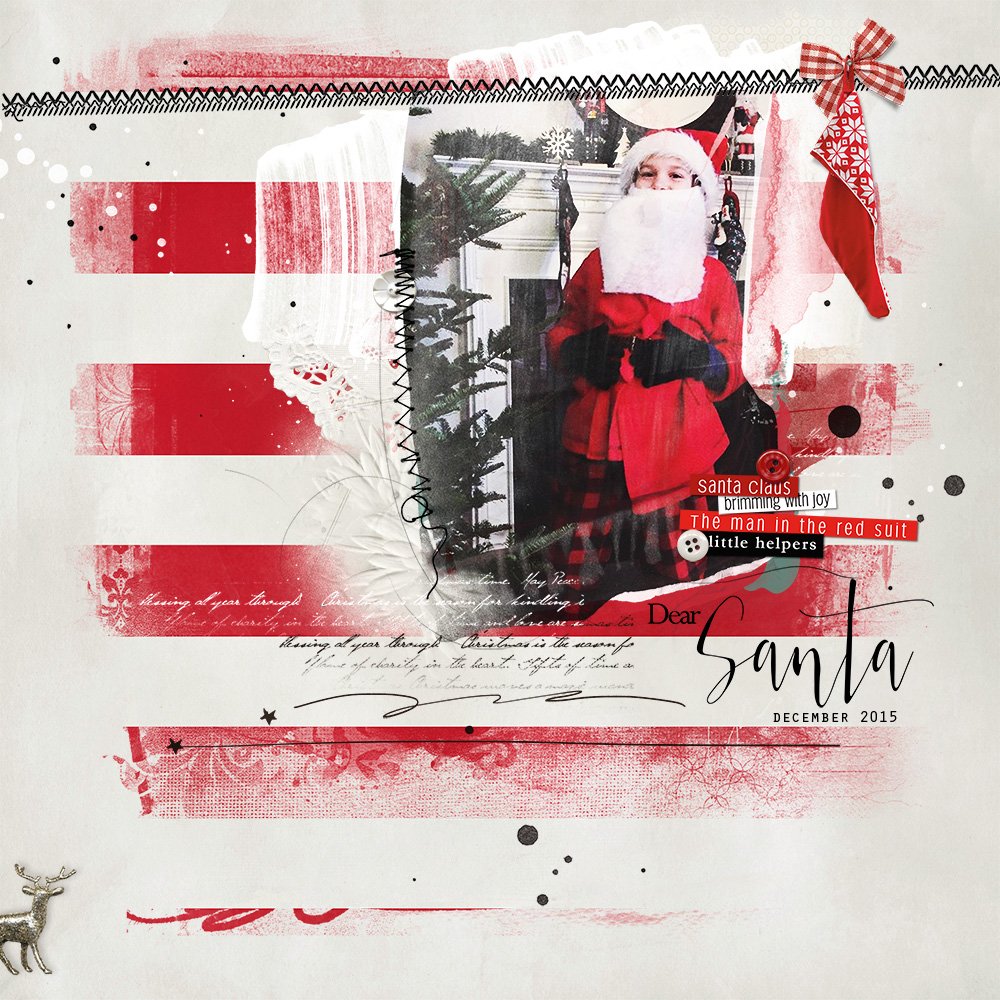 5. Embellish Your Layout
Embrace the Holiday magic and share your pages here.