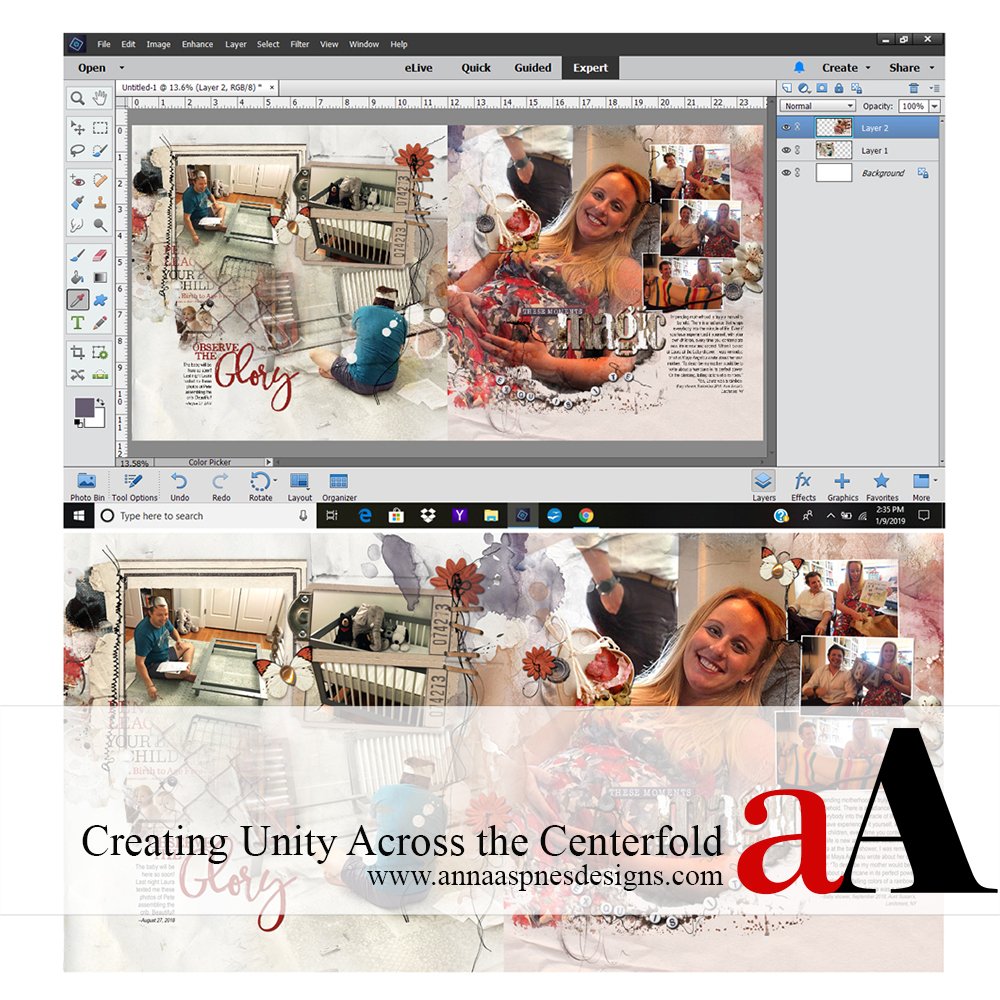 Creative Team Member, Laura, shares her advice for Creating Unity Across the Centerfold.
Creating Unity Across the Centerfold
The Challenge in ArtsyDoubles
I like to put my pages together in spreads whenever possible, but sometimes that's just not the way things work out.
A slew of terrific baby photos may arrive out of sequence, or a distant relative might finally remember to send me those fabulous wedding photos.
So I make the pages separately, and then the challenge is to make them meet in some graceful way at the 'center line' of my photo album, or where my 2 pages meet in a double page spread.
It's definitely harder if I've flattened the files into .jpg files and deleted the layered files from my computer and EHDs, because then everything has to happen from the top down.
There's a lot more leeway for creativity if you're working with layered files.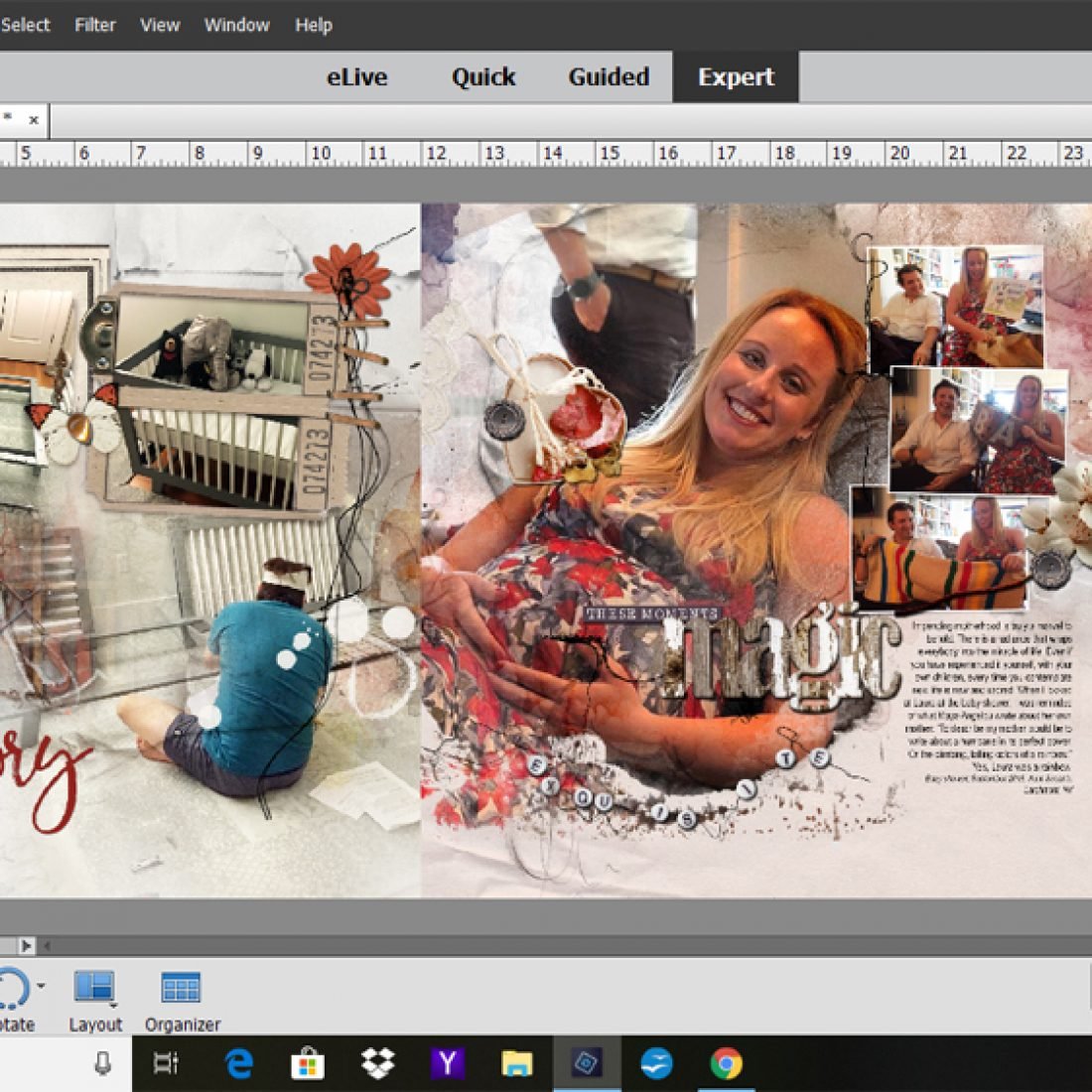 The 2 flattened pages looked awkward side-by-side.
A purple stain on the right page is chopped off at the centerfold.
On the left, a brown stain stops awkwardly.
There's no relationship between the pages other than some repetition in color.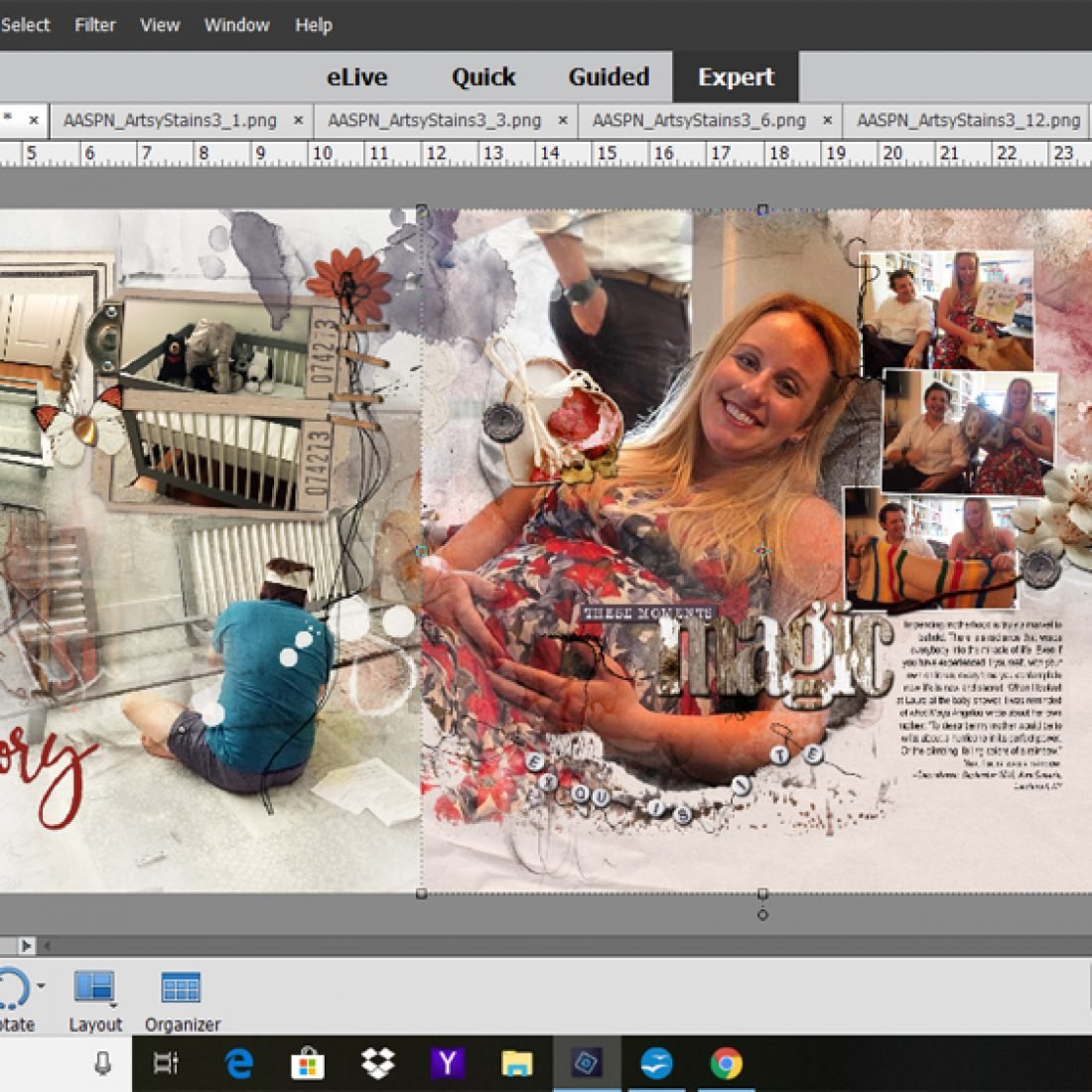 Create Unity with Color and Masking
Extending the purple stain to the left page helps lead the eye but the center line is still visible through the stains.
You can mask these edges to make them less prominent in yourr layout design.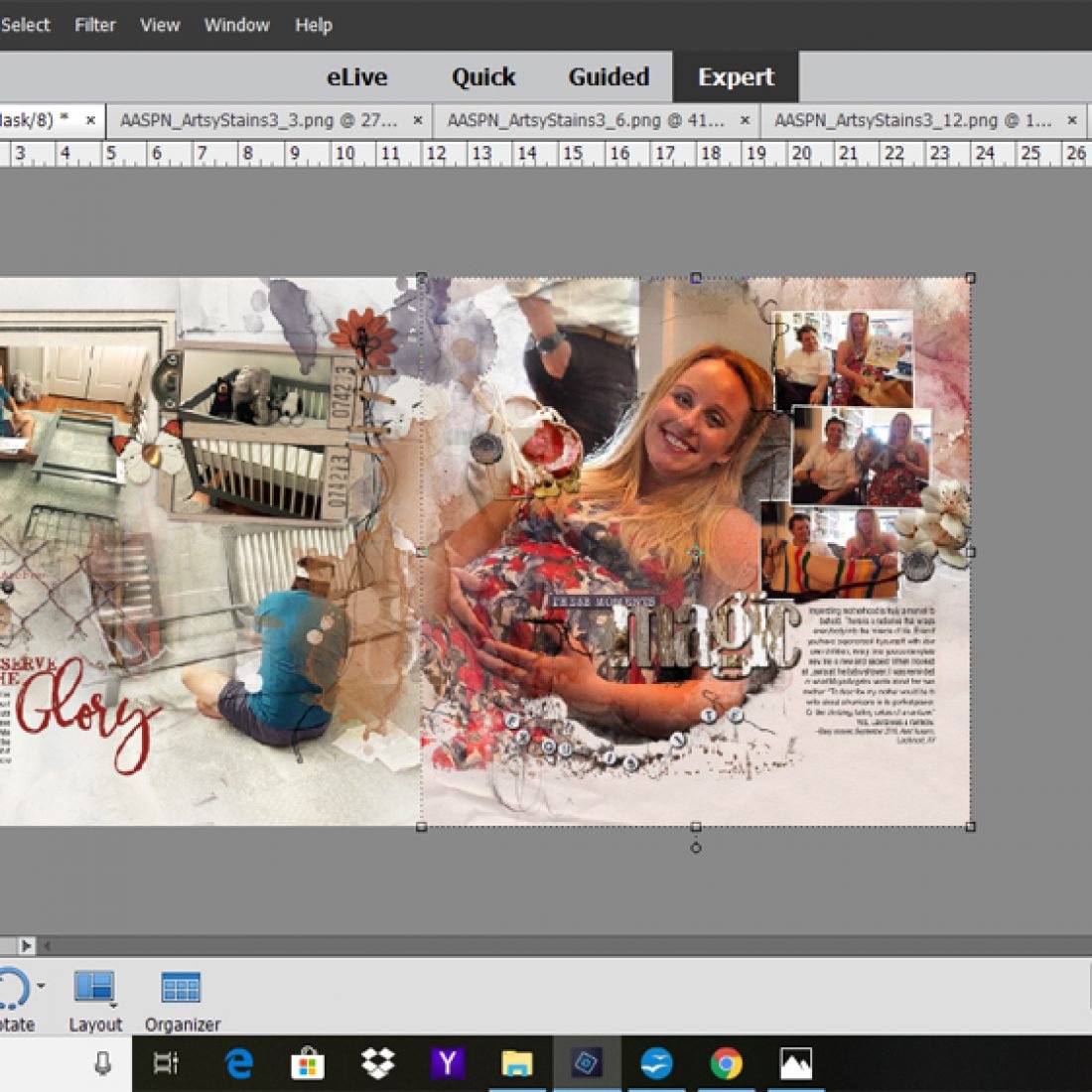 Repetition Deepens the Impression.
Repeat the techniques to create emphasis in the layout design.
Duplicate the extension of color via stains and remove some of the underlying background with a mask to soften the hard edges.
ArtsyStains No. 2 were used to create visual interest.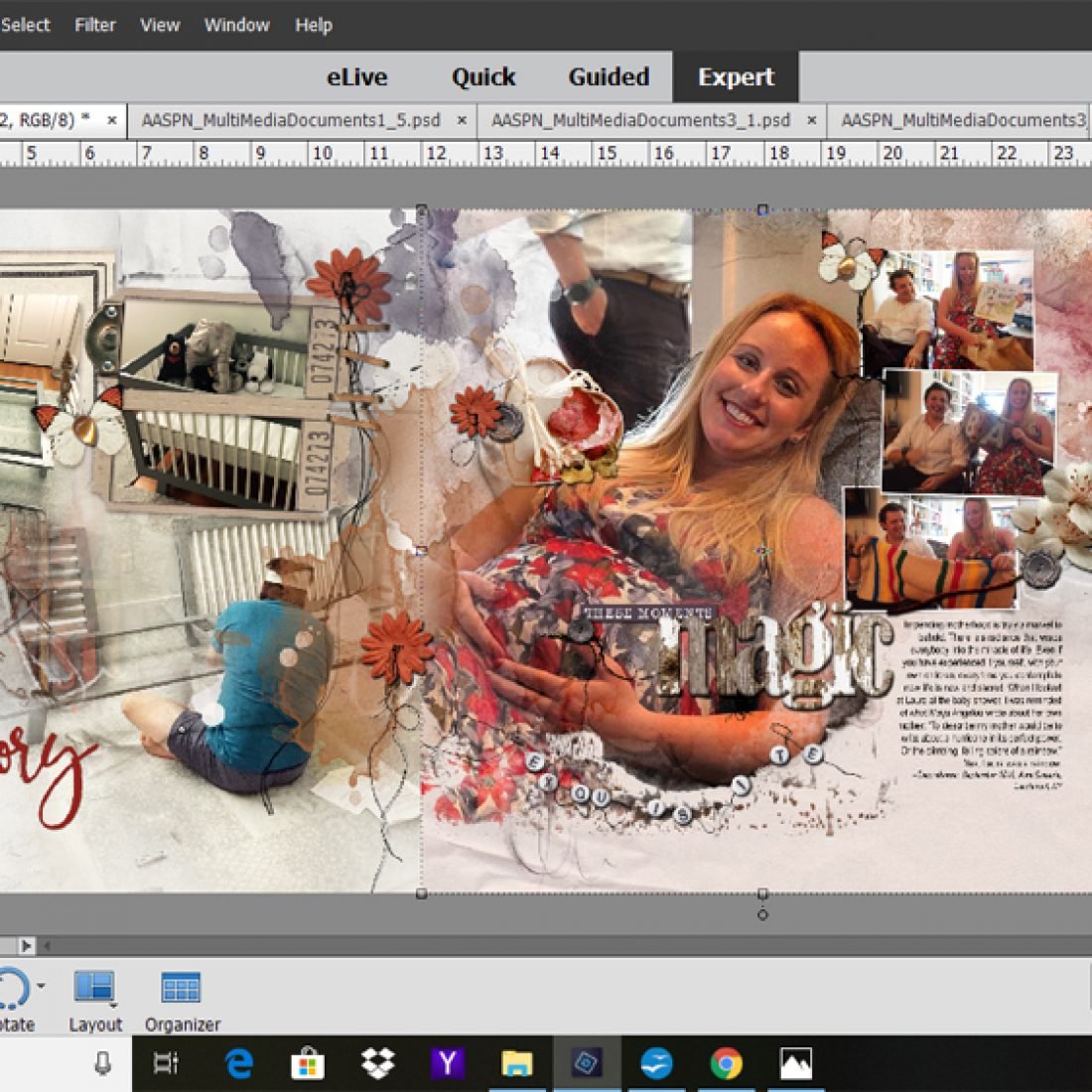 Add Embellishment
Introducing some elements also makes the transition between pages gentler.
A flower from Multimedia Documents No. 3 that was included on on the original single page was added with some UrbanThreadz .
The original butterfly element was placed on the right side to create unity and repetition.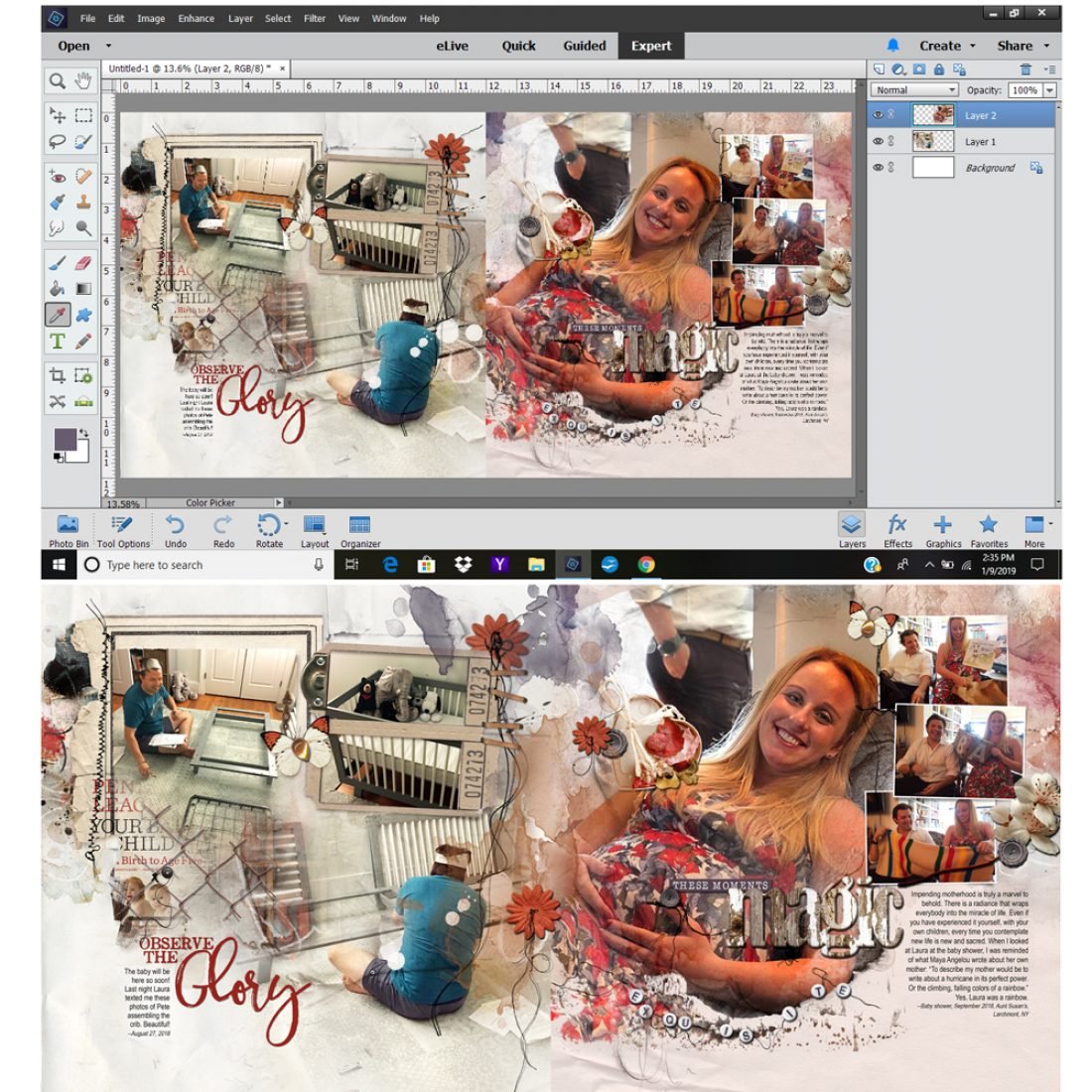 Here's the difference between where I started and where I ended up.
Just a little bit of tweaking will make a big difference in the flow of your double pages and photo book making.
See ArtsyDoubles for more guidance on creating artsy double pages.
Post your digital artistry and artsy digital scrapbooking pages in The Gallery.
If you liked this Creating Unity Across the Centerfold Tutorial, please consider sharing it using the social media buttons below
Sponsored by
printable wedding planners