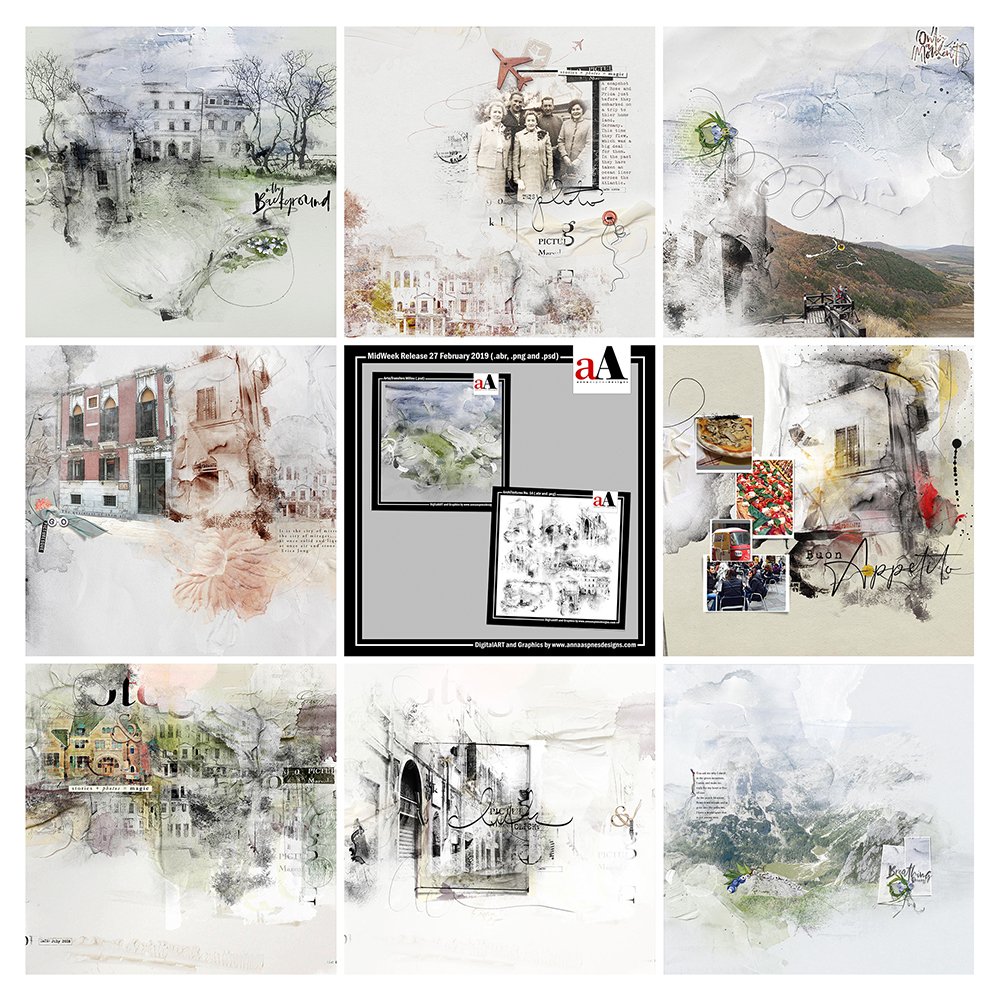 Happy Monday! Today we're sharing digital designs inspiration 03-04.
This inspiration post is intended to give you guidance on using new releases, specials and DigitalART by Anna Aspnes Designs.
Digital Designs Inspiration 03-04
The aA Creative Team members have been making the magic happen with NEW DigitalART products at Anna Aspnes Designs.
More digital designs inspiration can be located in the AnnaGallery and the AnnaTeam Layouts board on Pinterest.
See our Gallery HighLights by clicking on the images to access complete digital design supply lists.
You will also find process notes and digital scrapbooking tutorials from each team member to provide new digital inspiration for using aA DigitalART designs.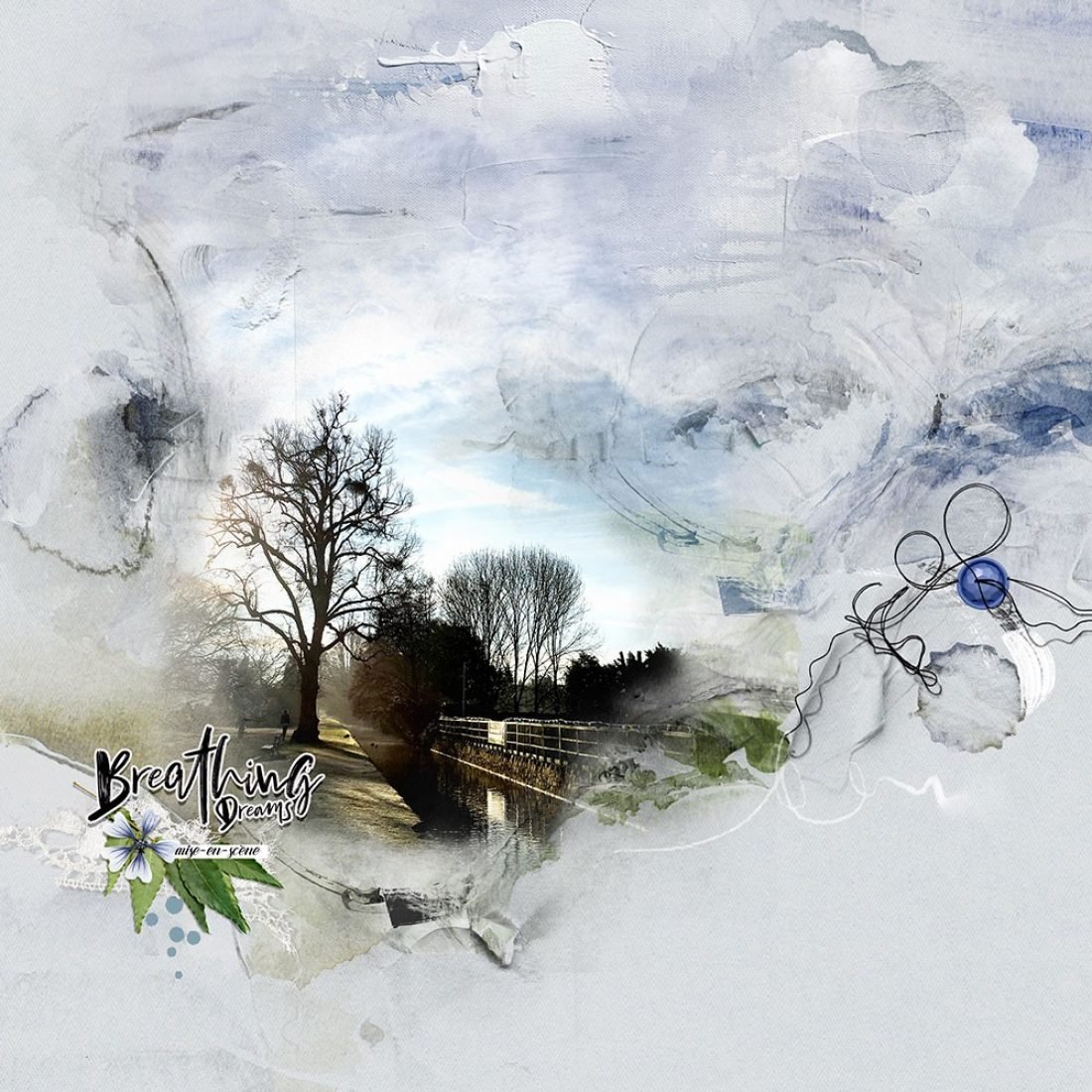 Blend with ArtsyTransfers
Use an ArtsyTransfer to mat your photo.
Place ArtsyTransfer layers around your blended photo, which can be clipped to a FotoBlendz Clipping Mask or masked with brushes.
Love how the artistry contains the blended edges of the image.
See also: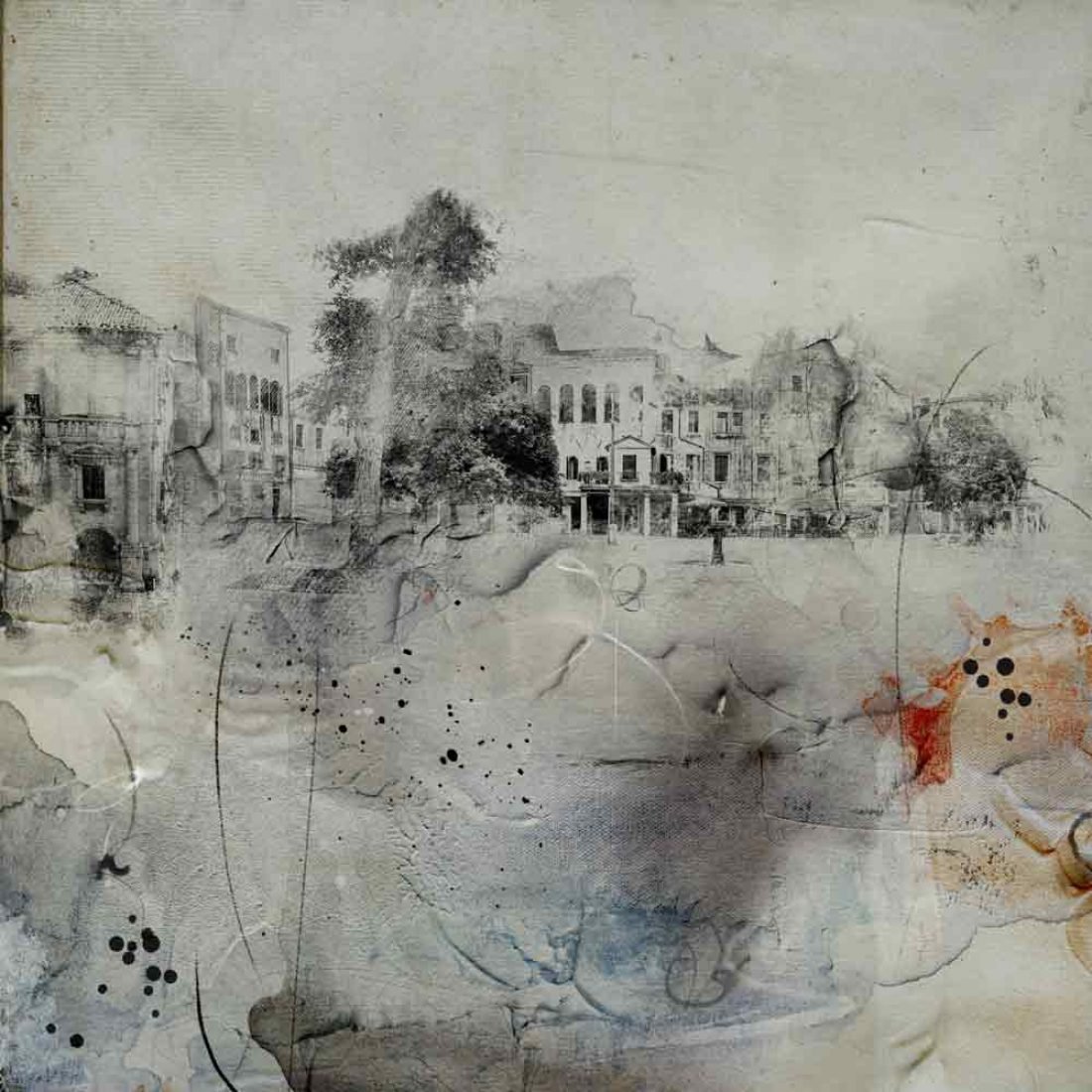 ArchiTextures WallART
Create some custom art for your walls using Brushes and the ArtPlay Palette of your choice.
Arrange elements from an ArtPlay Palette to create a layout foundation and stamp an ArchiTextures brush on a New Layer to create a focal point.
Print and frame 🙂
See also: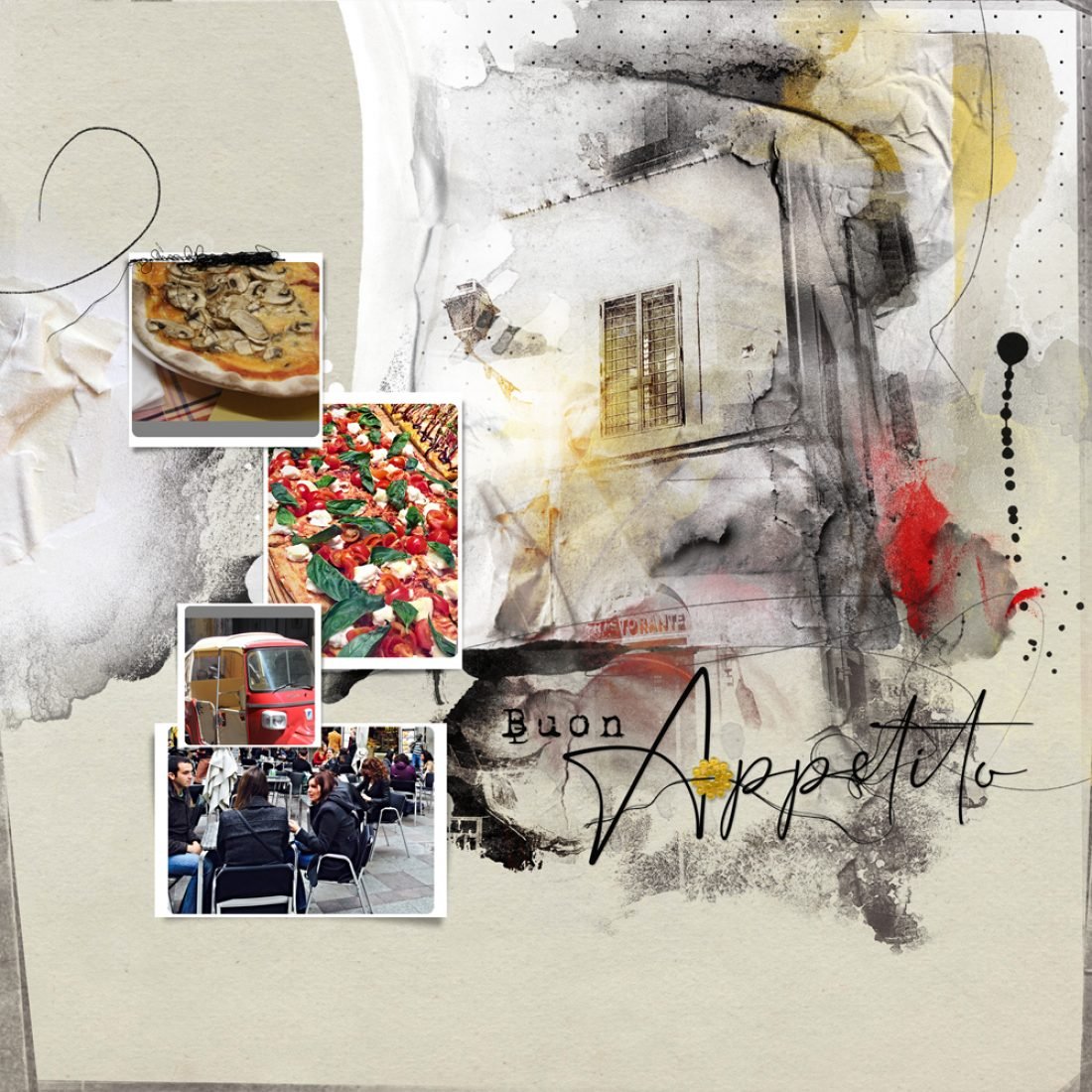 Color Coordinate Your Layouts
Create cohesion using the color of your photos.
Learn the design principles of Hierarchy, Proximity,
Alignment, Balance, and Contrast.
See ArtsyDoubles for further guidance.
See also:
Want More Digital Artistry and Scrapbooking Inspiration?
Find more Digital Designs Inspiration 03-04 in the AnnaGallery.
We invite you to post your pages and share your digital scrapbooking and artistry adventures.