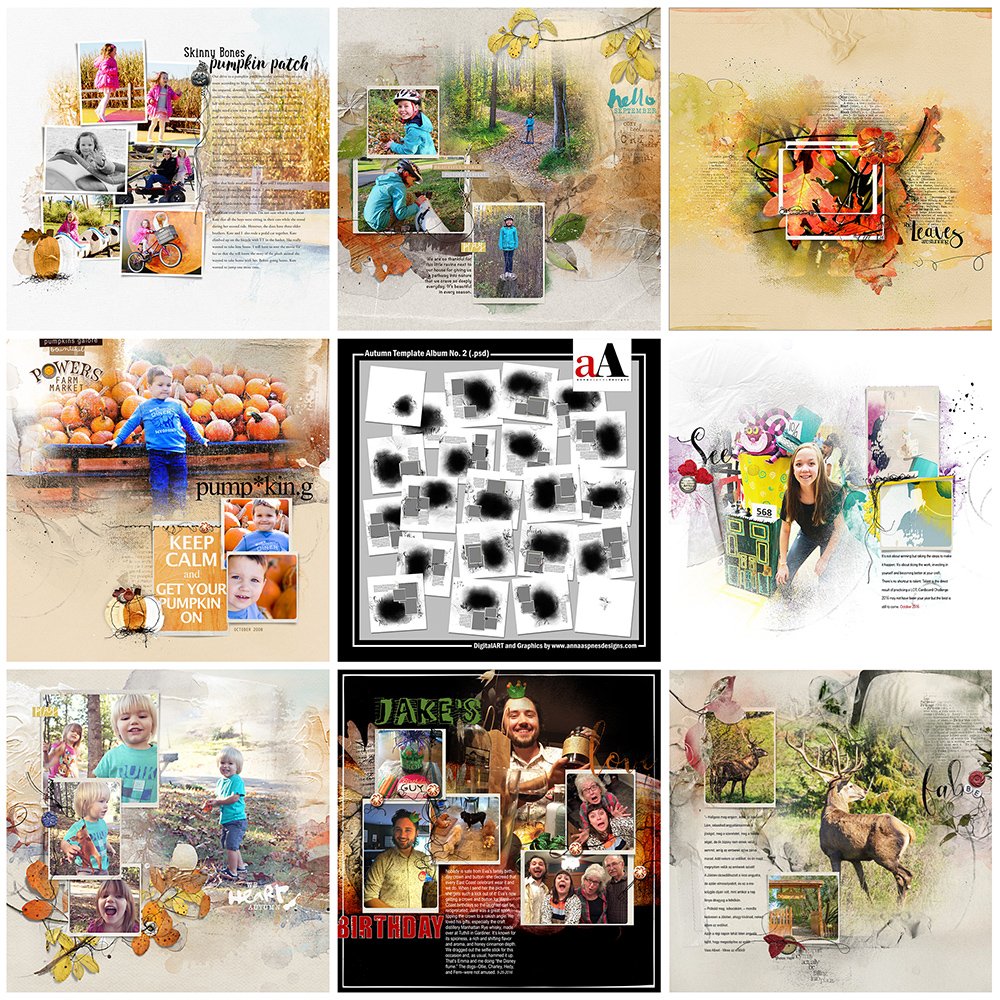 Today we're celebrating fall photos and beyond with digital designs inspiration Autumn Template Album No. 2
Autumn Template Album No. 2 is the latest collection of digital designs for scrapbookers, photographers, artists and crafters in the Anna Aspnes Designs store.
What you need to know. The neat part about the design of this collection is that all the foliage motifs are placed on separate layers. This makes it easy to turn them off/remove them to make the templates work for all photos and occasions.
I am a fan of being able to using an artsy digital scrapbooking template more than once and for multiple events.
Autumn Template Album No. 2
The aA Creative Team are sharing their digital scrapbooking and artistry pages using Autumn Template Album No. 2 and supporting DigitalART products.
More digital art inspiration for Autumn Template Album No. 2, of course, can be located in the AnnaGallery.
Save 50%  on Autumn Template Album No. 2 for a limited time.
Click on the image below to view more digital designs inspiration Autumn Template Album No. 2 or visit the AnnaTeam Layouts board on Pinterest.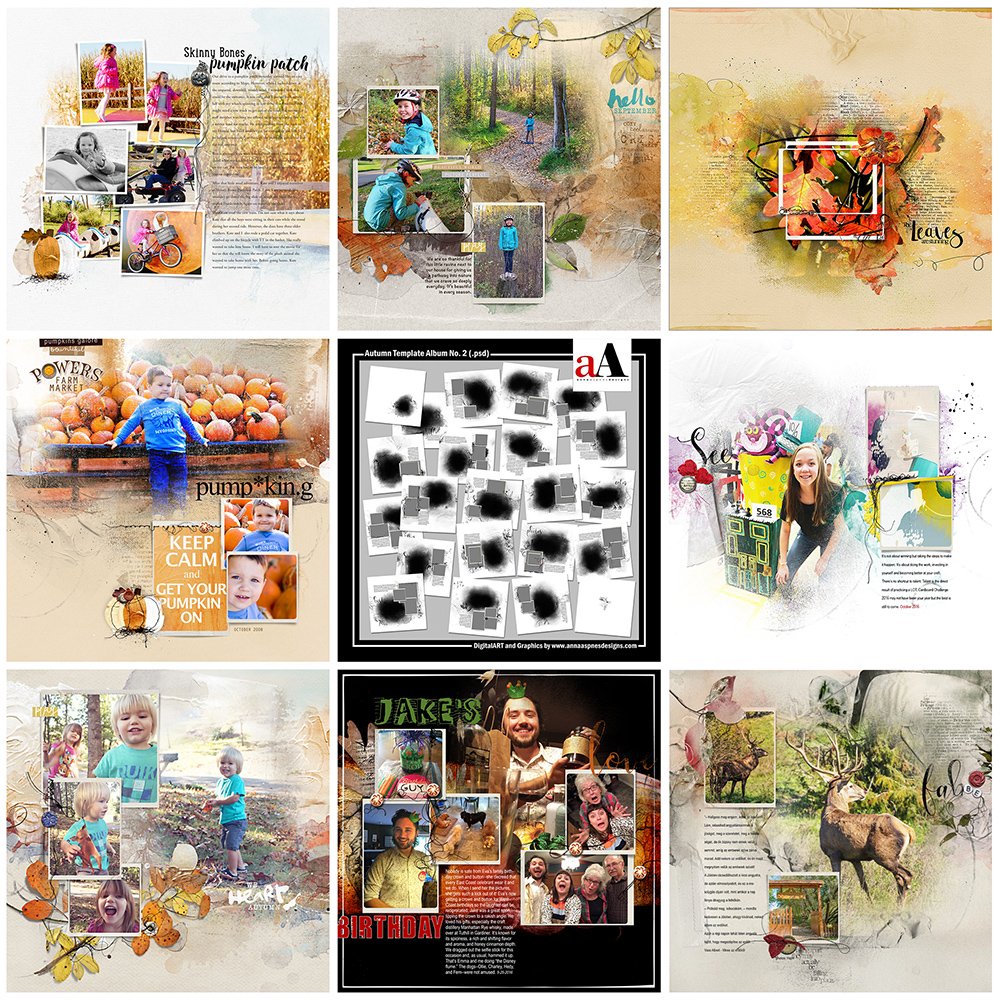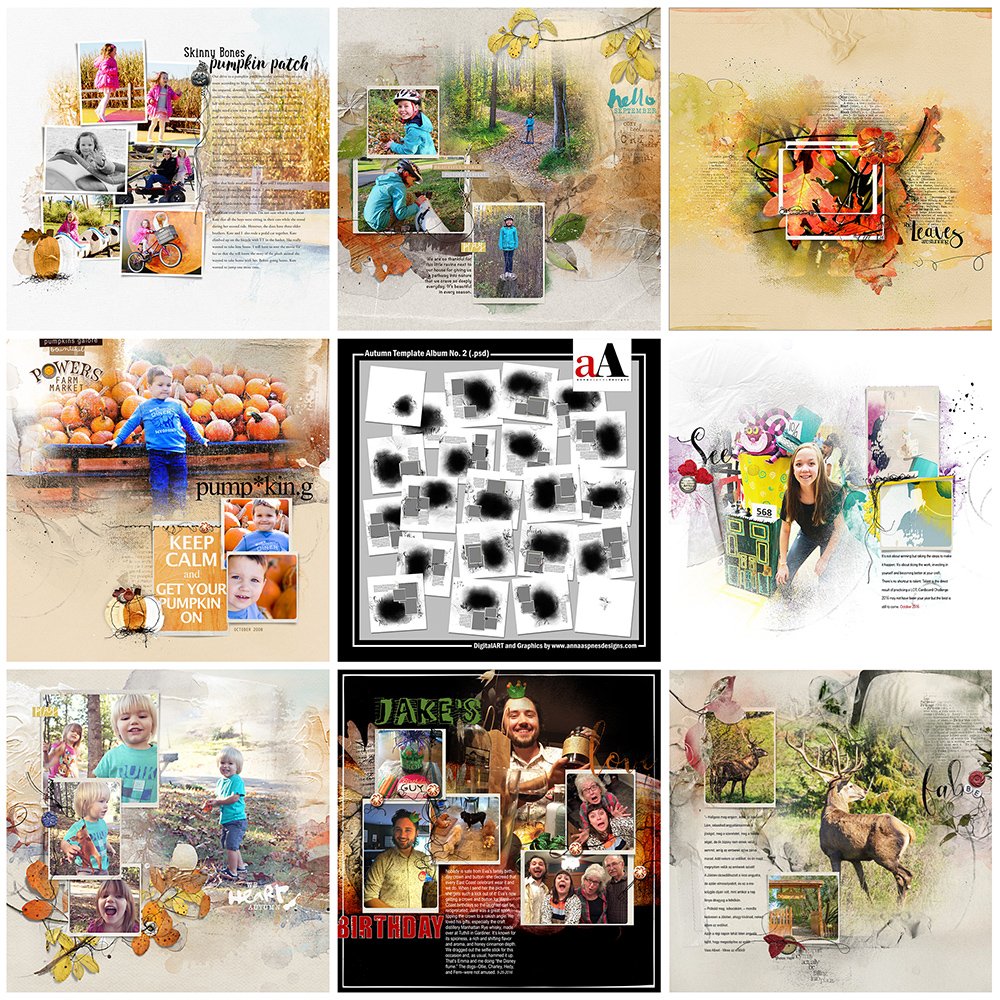 Digital Designs Inspiration Autumn Template Album No. 2
See our Gallery HighLights by clicking on the images to access complete digital design supply lists. You will also find process notes and digital scrapbooking tutorials from each team member to provide new digital inspiration for using aA DigitalART designs.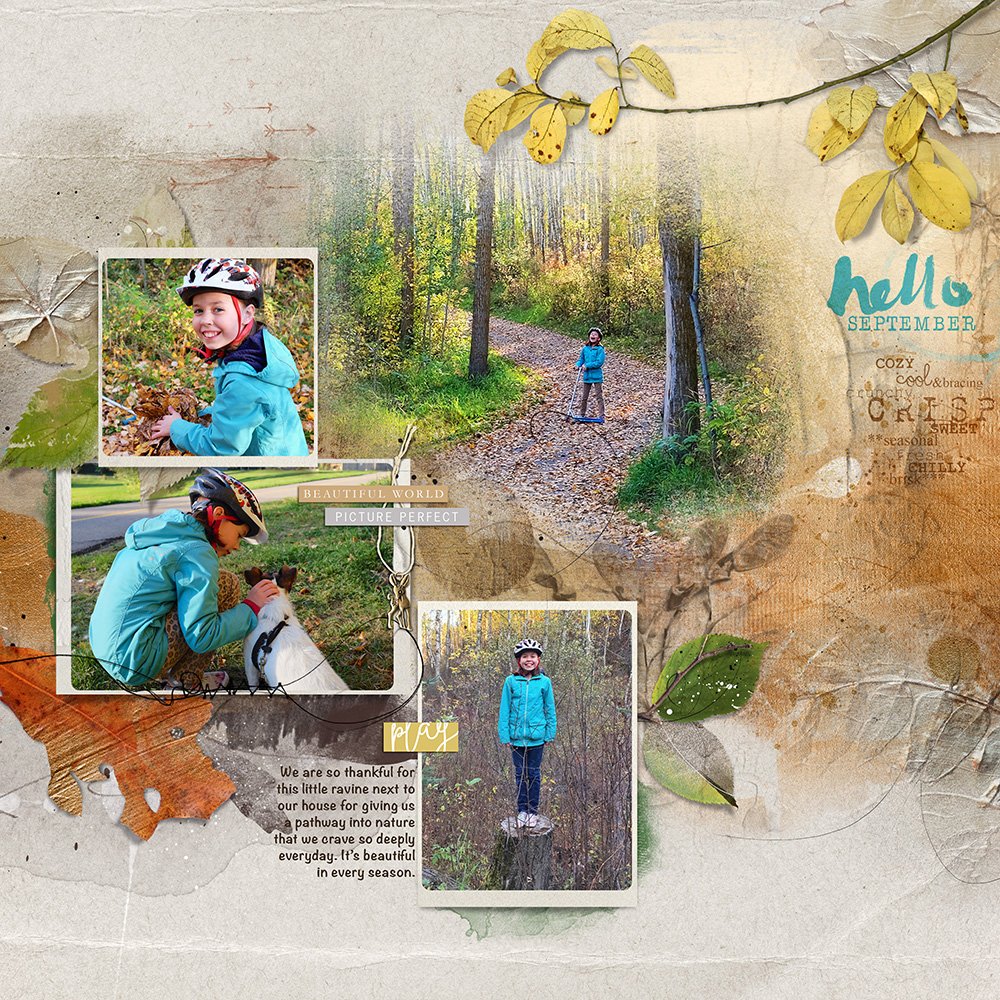 Hello September | Heather
Visual Triangles. An arrangement of elements sharing similar or the same characters are placed on layout so that the 3 points would form a triangle if connected by lines. Groups of 3 items in themselves create visual interest but triangle arrangements serve to lead the eye around the design. Note that you can have multiple Visual Triangles in one page using the same characteristics.
Heather uses 3 framed photos,  3 LabeledWords and sets of dimensional leaves on her page, but notice also how the blue WordART creates a Visual Triangle with the teal jacket her subject is wearing. The yellow leaves (in 2 sections) create a Visual Triangle with the yellow labeled WordART. How many Visual Triangles can you locate in her page?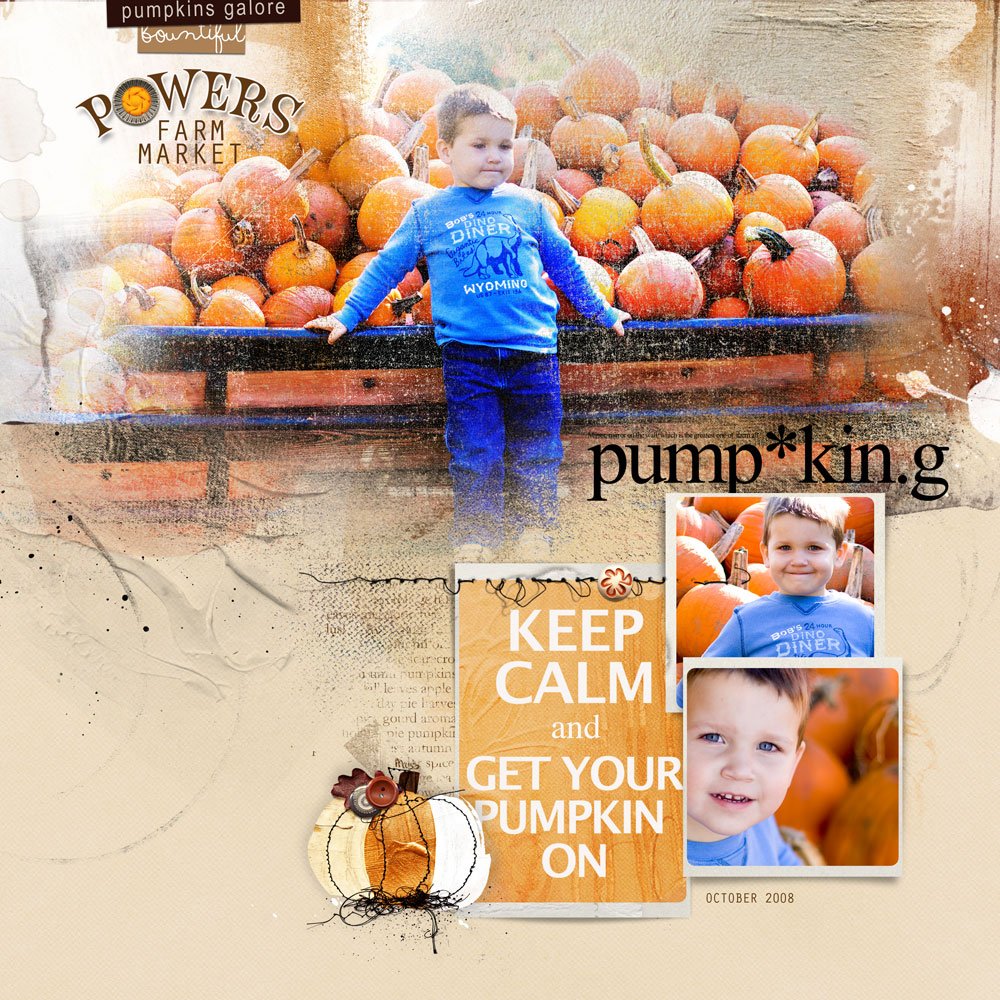 Keep Calm and Get Your Pumpkin On | Miki
Warped Text. Use the tools in Adobe Photoshop and Elements to bend and distort your text. I have shared this technique in addition to creating sticker-style text and applying realistic shadows, all while sharing the design principles needed to create your own custom WordART and place it with confidence on your page, in WordART LIVE.
The last session in which we get down to the business of creating some WordART and applying special effects happens tonight and tomorrow. Email me if you missed out on enrollment and want to catch the replays.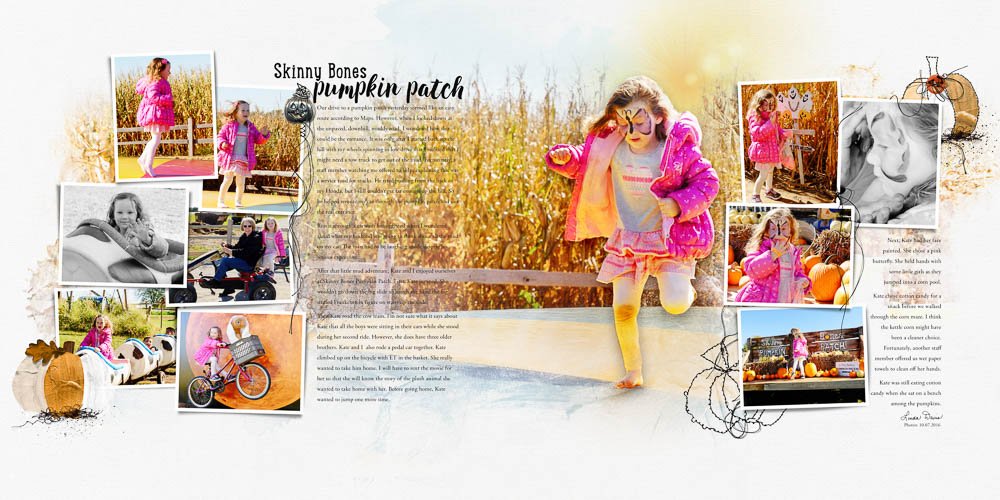 Pumpkin Patch | Linda
Double-Up. Create an easy-peasy double-page spread using Autumn Template Album No. 2. Notice how Linda has extended her focal photo across both pages and used the 'white' space in her image to share her journal. This is also a great page for spotting those Visual Triangles too.