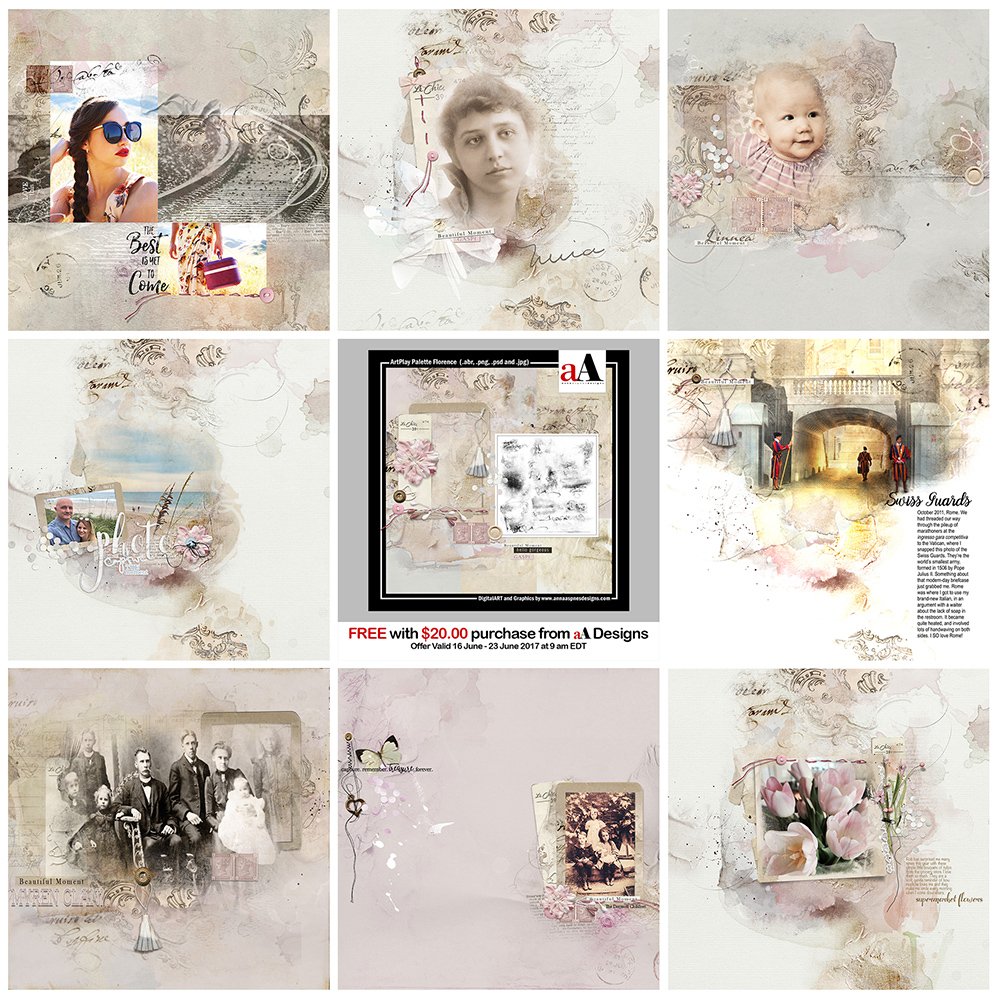 Happy Monday! Today we're sharing digital designs inspiration Florence.
ArtPlay Palette Florence is the newest collection of digital designs for scrapbookers, photographers, artists and crafters to be released into the Anna Aspnes Designs store.
ArtPlay Palette Florence
The aA Creative Team members have been dabbling in a bit of creativity using ArtPlay Palette Florence and supporting DigitalART products.
More digital designs inspiration Florence of course, can be located in the AnnaGallery.
ArtPlay Palette Florence is available FREE with a $20 purchase or for purchase at a 20% discount through June 23, 2017 at 9 am EST.
Click on the image below to view more digital designs inspiration 'Florence' or visit the AnnaTeam Layouts board on Pinterest.
Digital Designs Inspiration Florence
See our Gallery HighLights by clicking on the images to access complete digital design supply lists.
You will also find process notes and digital scrapbooking tutorials from each team member to provide new digital inspiration for using aA DigitalART designs.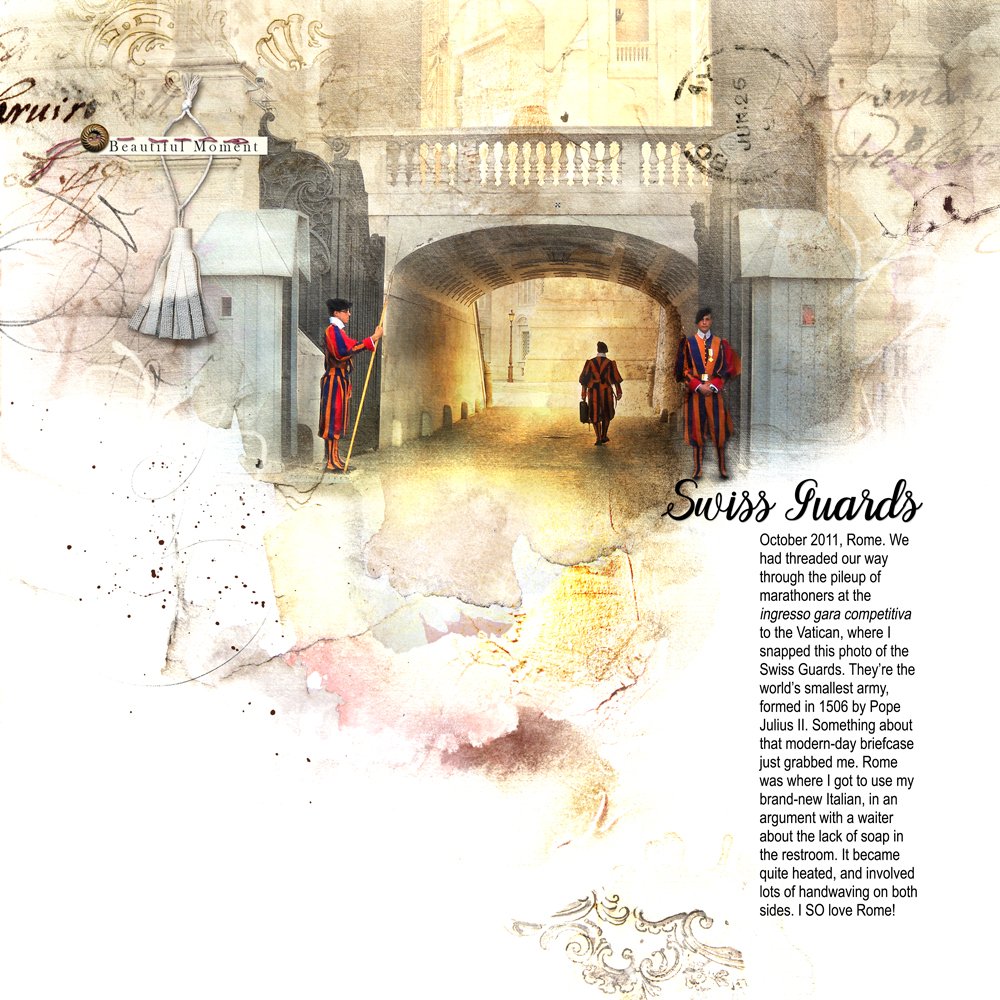 When in Rome | Laura
Blending Papers.
Combine 2 different Artsy Papers from the ArtPlay Palette of your choice.
Place one paper on top of the other in the Layers Panel.
Apply a Layer Mask to the top layer and blend with brushes as outlined in the aAdvanced Brushes in Photoshop course (also available for Adobe Photoshop Elements).
You can also apply a Blending Mode, which mixes the pixels of one layer with an other to change the light and color properties of a design.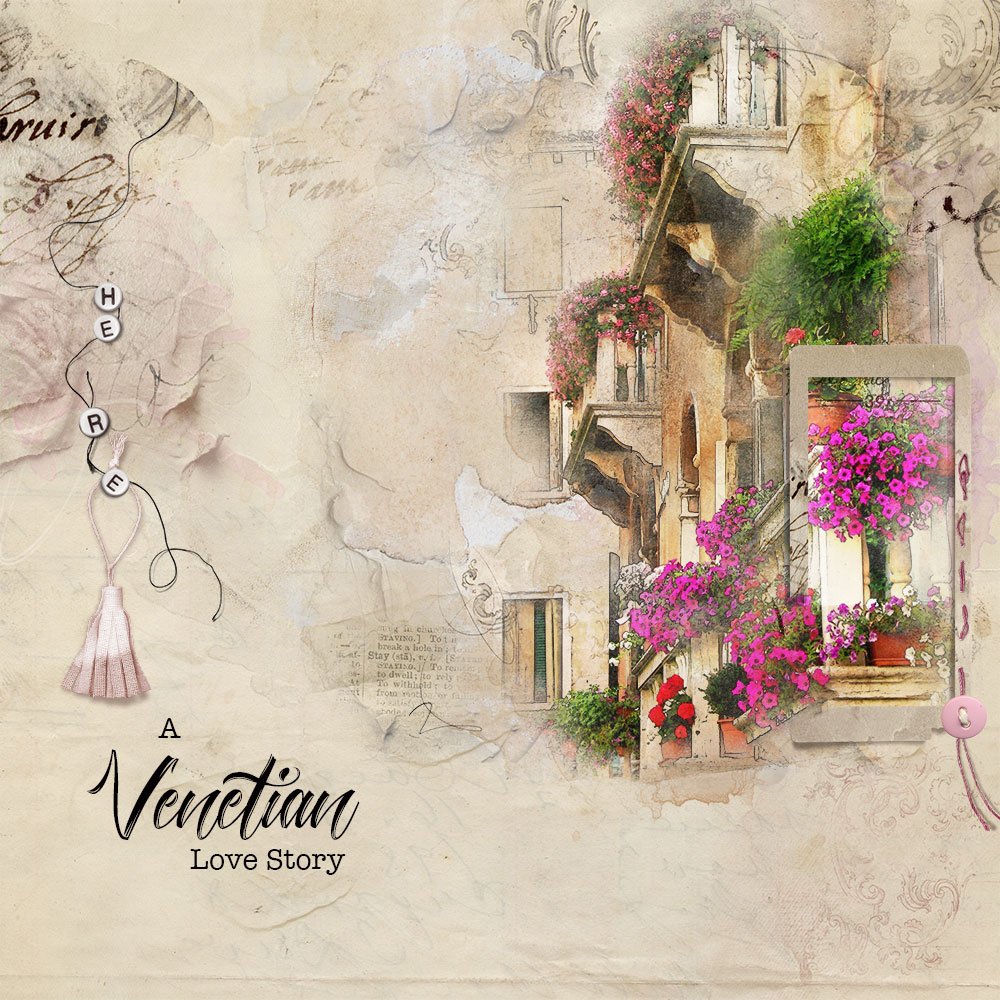 A Venetian Love Story | Viv
Sketch Effect.
Apply a quick and easy artsy sketch effect to your photo such as the one outlined in this video.
Then blend your photo into the background using the same technique described above to blend the 2 Artsy Papers.
Frame an area of the image to draw the eye and create a focal point.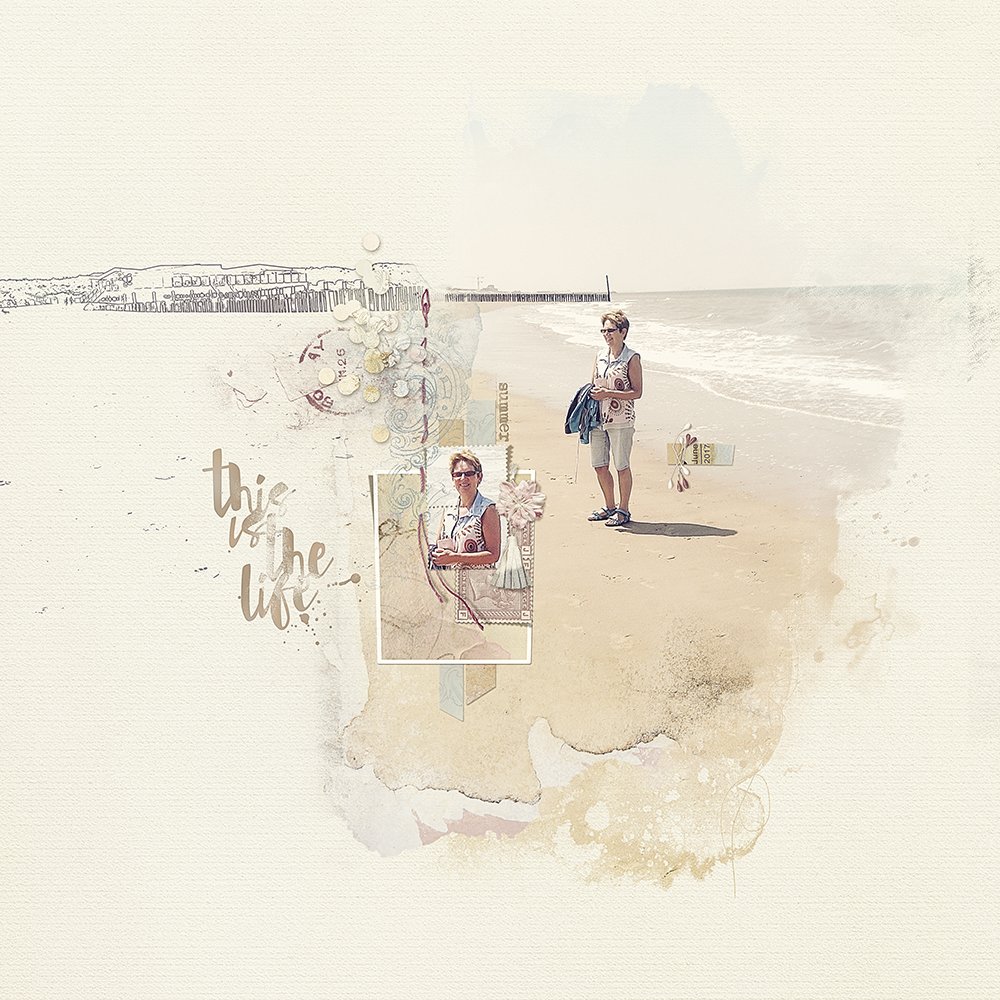 This is the Life | Marianne
Contain Your Photos.
Use the areas of design in an Artsy Paper to define the edges of your blended image and contain your image.
This is one of the key principles of my ArtPlay method which I am sharing in the aA Year of ArtPlay 2017.
This is what student, Pam, says about the journey so far:
"This is a glorious journey. Its meant that I have been able to begin to achieve the graphics I have always wanted to. Your patience and guidance and your supremely professional products have made a wonderful world that was foggy start to clear! Looking forward to continuing this ride and hopefully embark on others you craft for us."
Learn more about this adventure here.