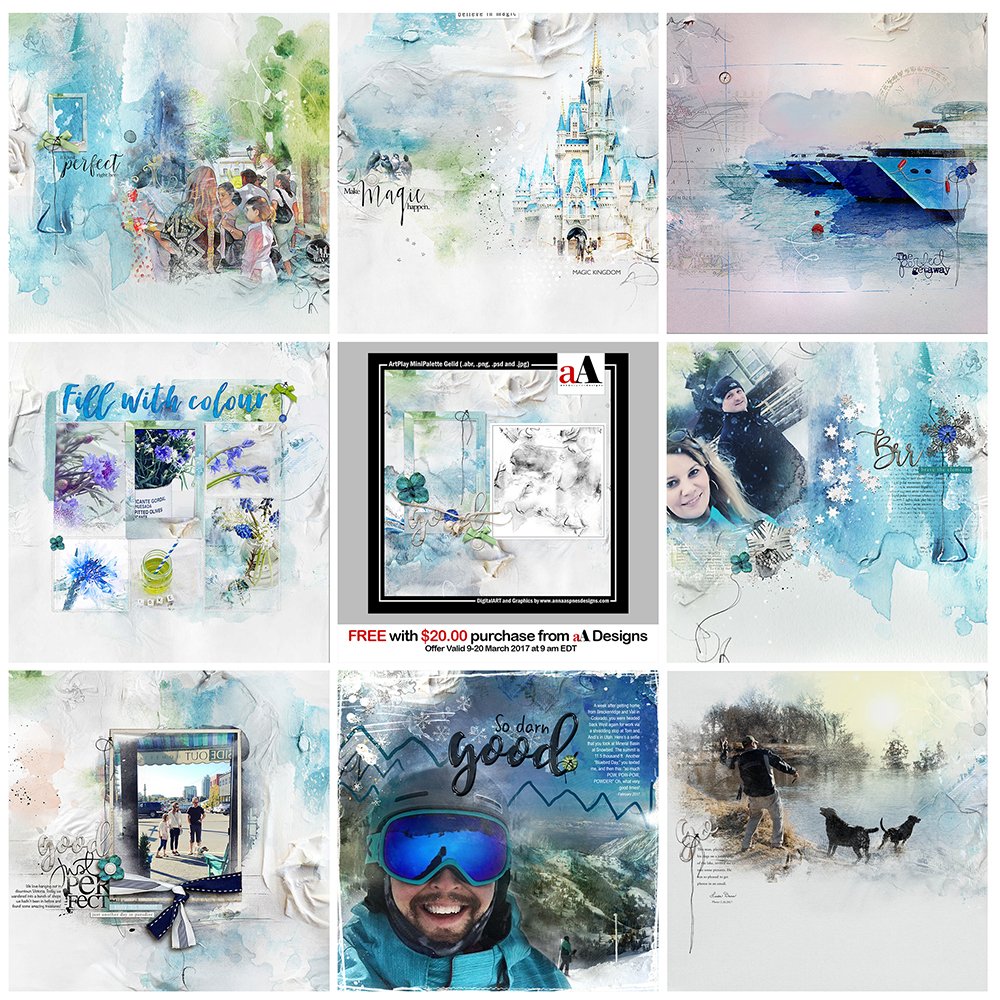 Happy Monday! Today we're sharing digital designs inspiration Gelid.
ArtPlay MiniPalette Gelid is the latest collection of digital designs for scrapbookers, photographers, artists and crafters to be released into the Anna Aspnes Designs store.
Get the ArtPlay MiniPalette Gelid FREE with just a $20.00 purchase for through March 17, 2017.
ArtPlay MiniPalette Gelid
The aA Creative Team have taking a cooler approach with their digital scrapbooking and artistry pages using ArtPlay MiniPalette Gelid and supporting DigitalART products.
More digital art inspiration for ArtPlay MiniPalette Gelid, of course, can be located in the AnnaGallery.
Click on the image below to view more digital designs inspiration 'Gelid' or visit the AnnaTeam Layouts board on Pinterest.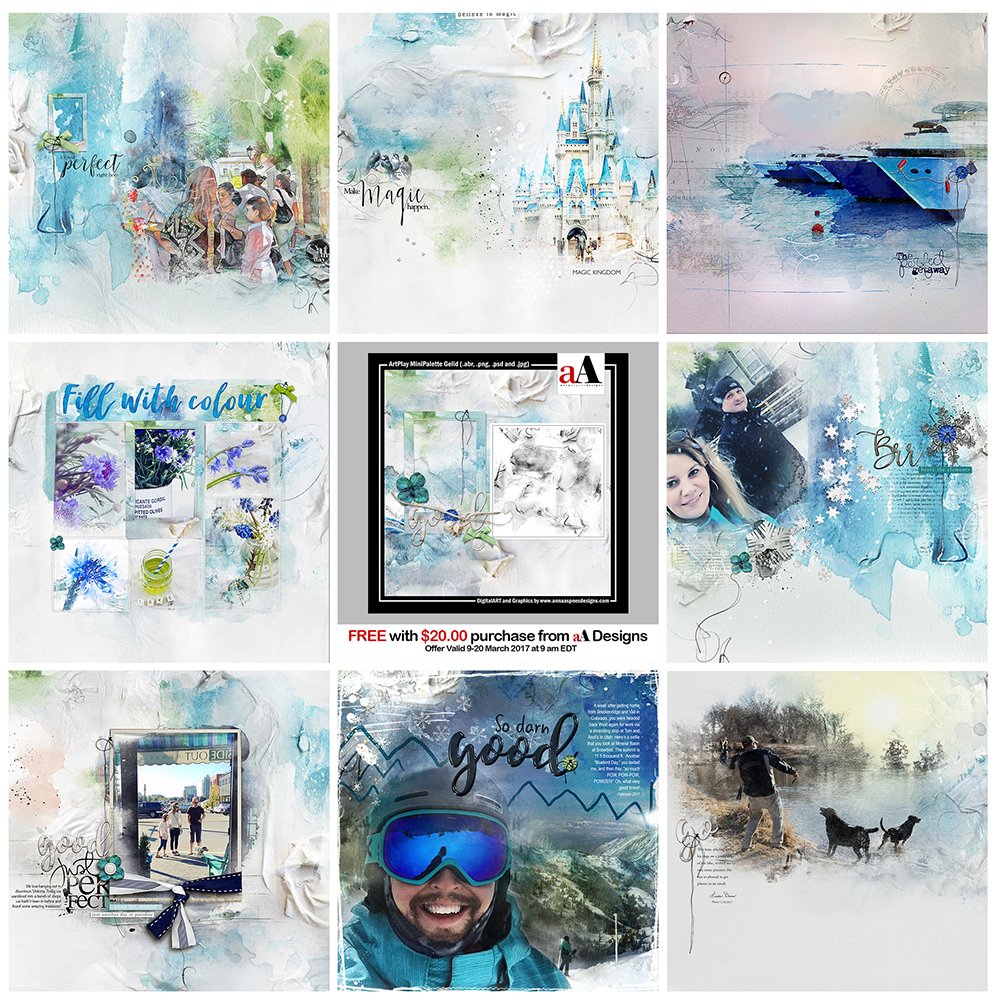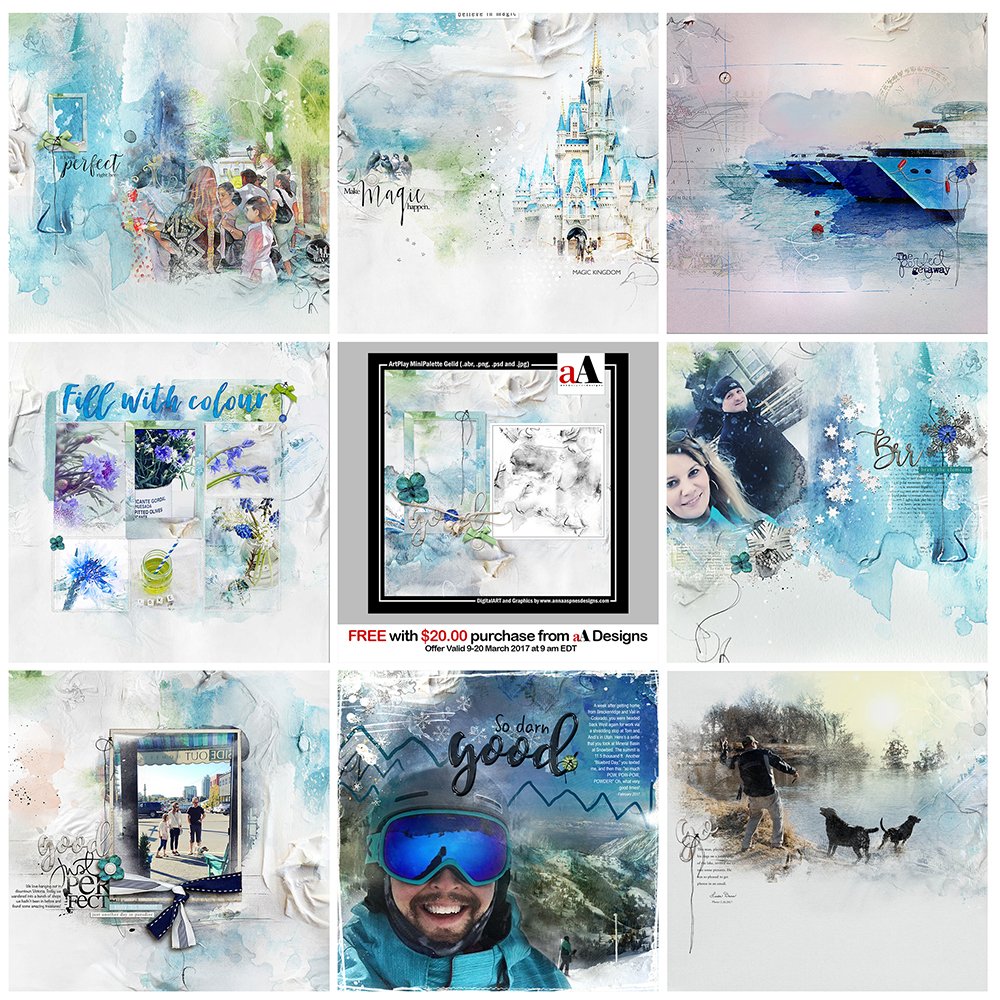 Digital Designs Inspiration Gelid
See our Gallery HighLights by clicking on the images to access complete digital design supply lists. You will also find process notes and digital scrapbooking tutorials from each team member to provide new digital inspiration for using aA DigitalART designs.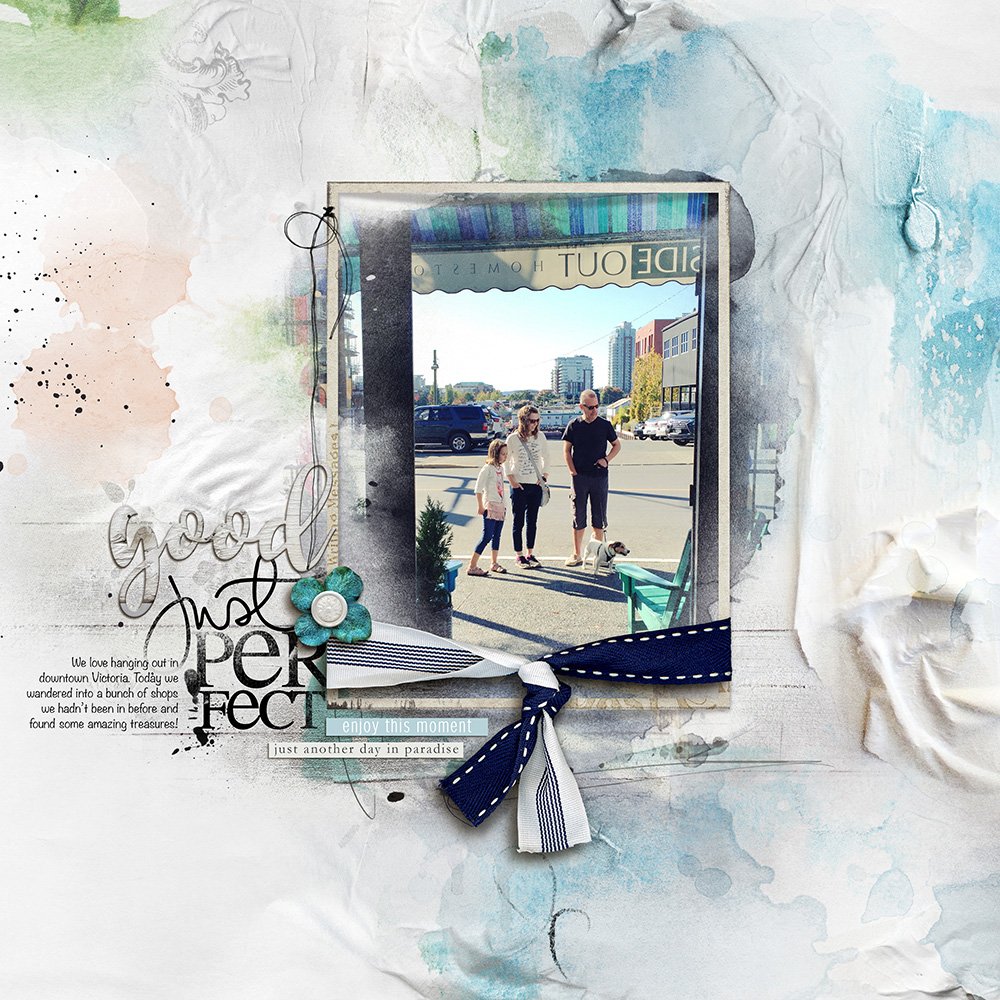 Just Perfect | Heather
Artsy Meets Traditional. Follow Heather's lead by incorporating some more traditional design principles with your artsy digital scrapbooking and artistry supplies to apply a more paper-scrapped appearance to your digital layouts.
I love how she has placed her image in the center of her page and framed with traditional embellishments such as dimensional frames, ribbons and LabeledWords. Don'f forget to mix and match the elements in each of your Palettes to increase your options.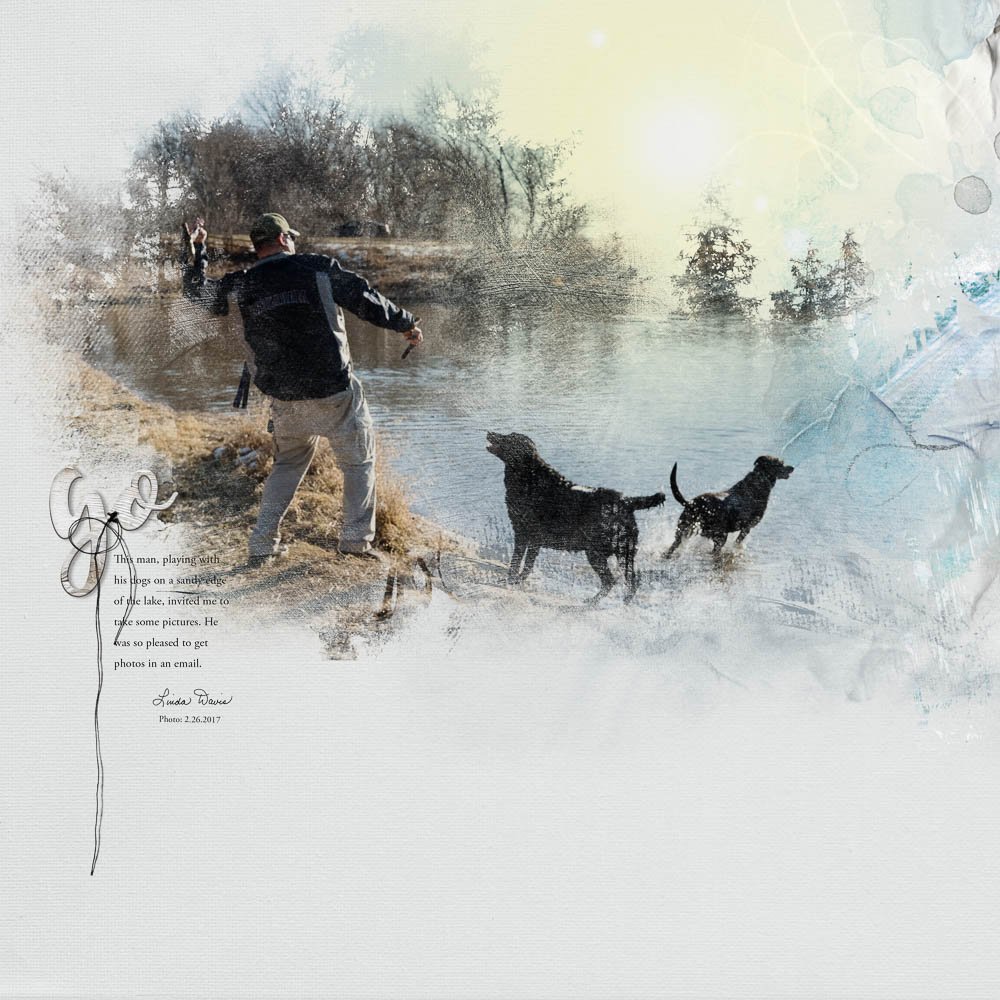 More Brush Practice | Linda
Brushes All The Way. Linda is taking the aAdvanced Brushes in Photoshop class this month and has been experimenting with the techniques I have been sharing. She shows you how to use a brush as a mask and shares her thoughts about creating new habits in her More Brush Practice tutorial.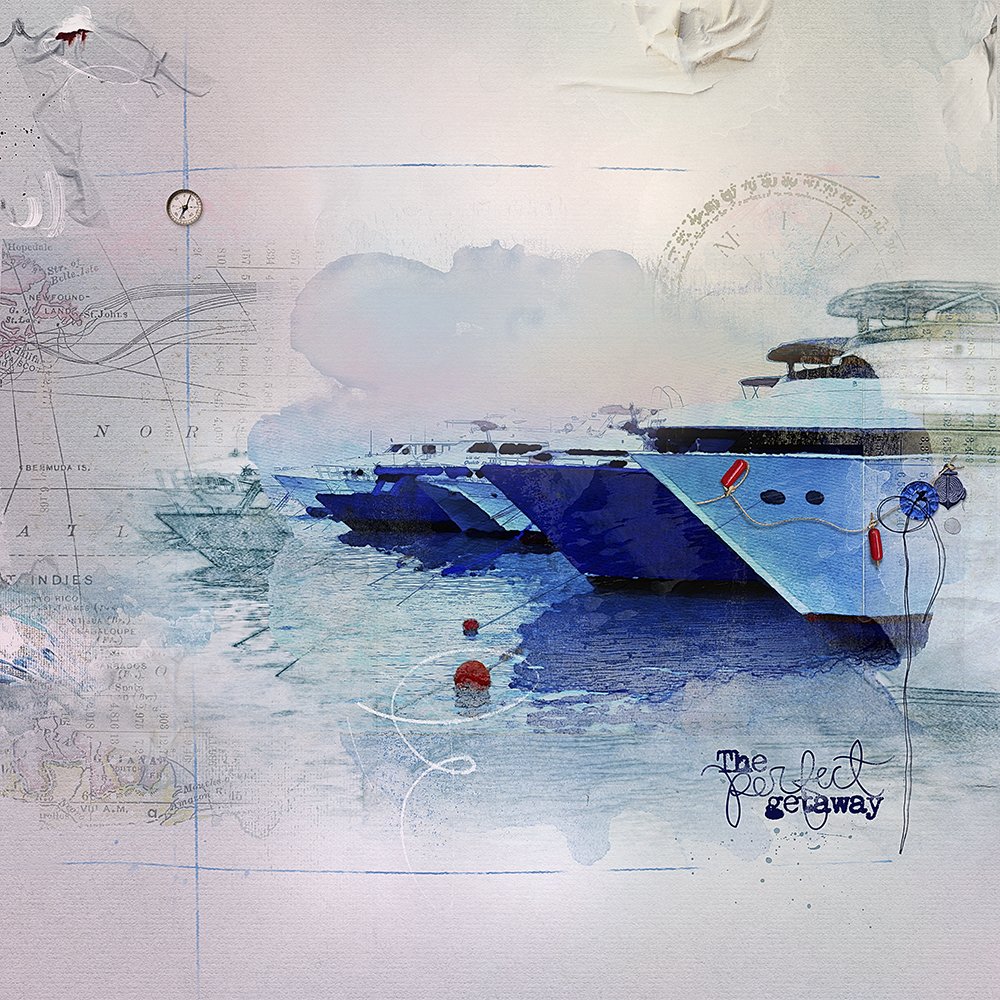 The Perfect Getaway | Marianne
Using ArtStrokes. Create an overlay from ArtStrokes to frame your subject as demonstrated by Marianne. Find an ArtStroke you like, or create your own, then duplicate and rotate the layer to create a custom frame. Merge all the ArtStroke layers when all sides are complete.
Want to learn more about Design? Join the aA Year of ArtPlay 2017. You can learn more and register here.
Share and connect with other artsy digital scrapbookers by posting your own Digital Designs Inspiration Gelid in the AnnaGallery.