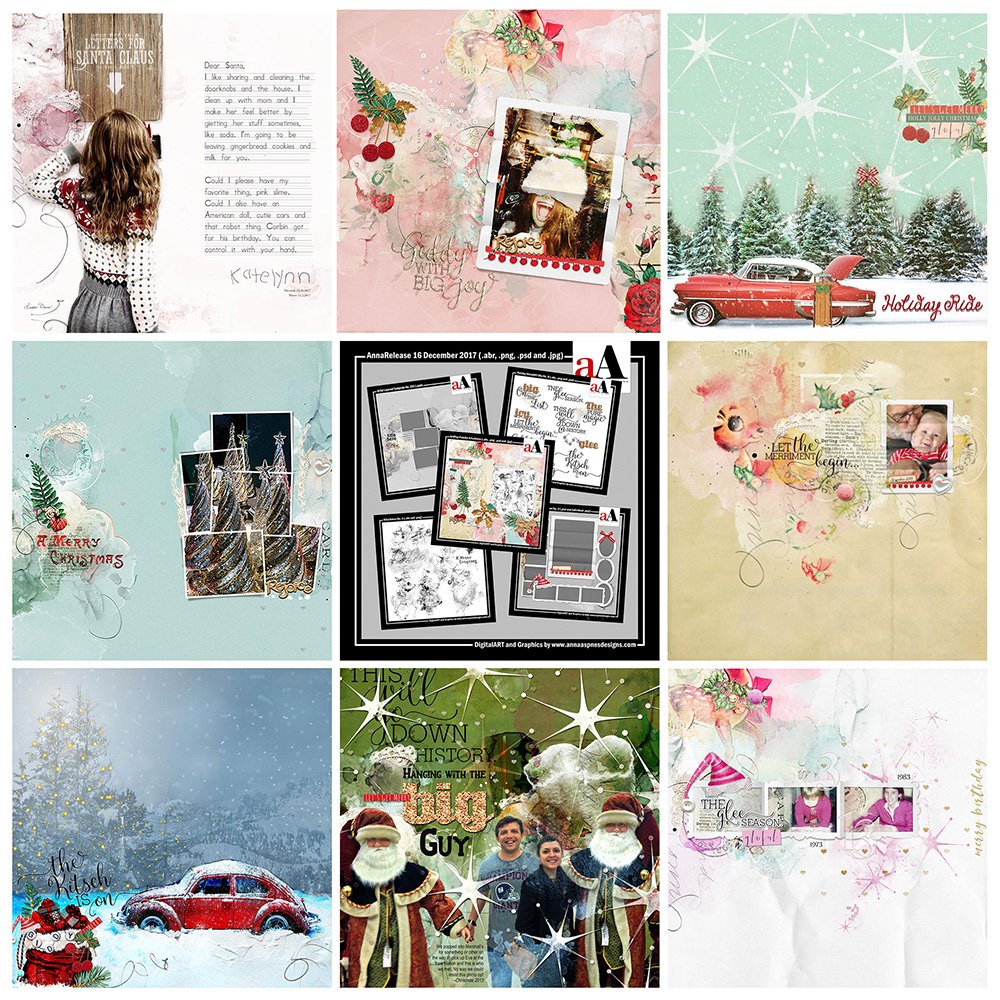 Happy Monday! Today we're sharing digital designs inspiration Kitschmas.
AnnaRelease Kitschmas is the newest collection of digital designs for scrapbookers, photographers, artists and crafters to be released into the Anna Aspnes Designs store.
AnnaRelease Kitschmas
The aA Creative Team members have been blowing all creative highs using the NEW ArtPlay Palette Kitschmas and supporting DigitalART products.
More digital designs inspiration Kitschmas of course, can be located in the AnnaGallery.
Note that the AnnaRelease bundled option is available for ONE WEEK ONLY.
Click on the image below to view more digital designs inspiration 'Kitschmas' or visit the AnnaTeam Layouts board on Pinterest.
Digital Designs Inspiration Kitschmas
See our Gallery HighLights by clicking on the images to access complete digital design supply lists.
You will also find process notes and digital scrapbooking tutorials from each team member to provide new digital inspiration for using aA DigitalART designs.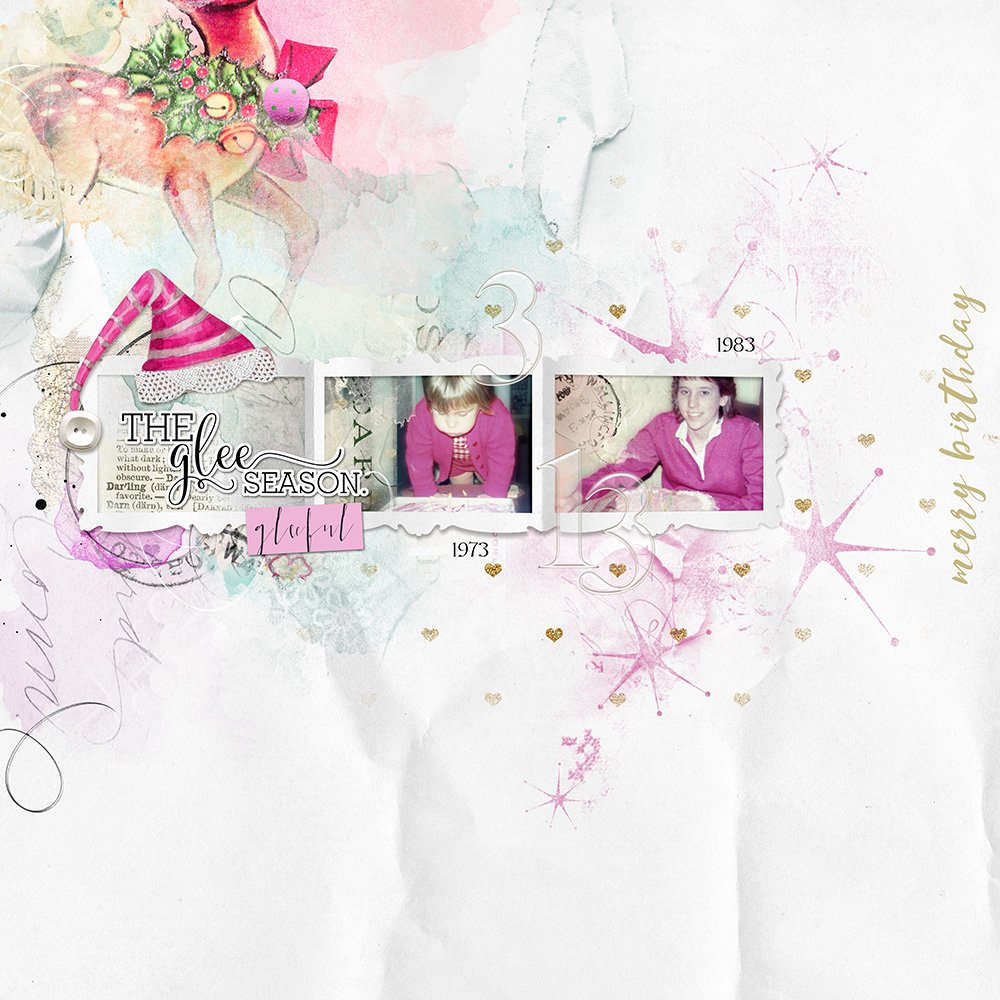 Merry Birthday | Miki
Recolor Elements
Change the color of you DigitalART supplies to coordinate with your photos/subject.
Use the Hue and Saturation sliders in Photoshop Elements targeting specific colors from the Master drop down menu.
In Photoshop, you can go to Image> Adjustments> Selective Color.
Love how Miki has modified the DigitalART to suit her theme here.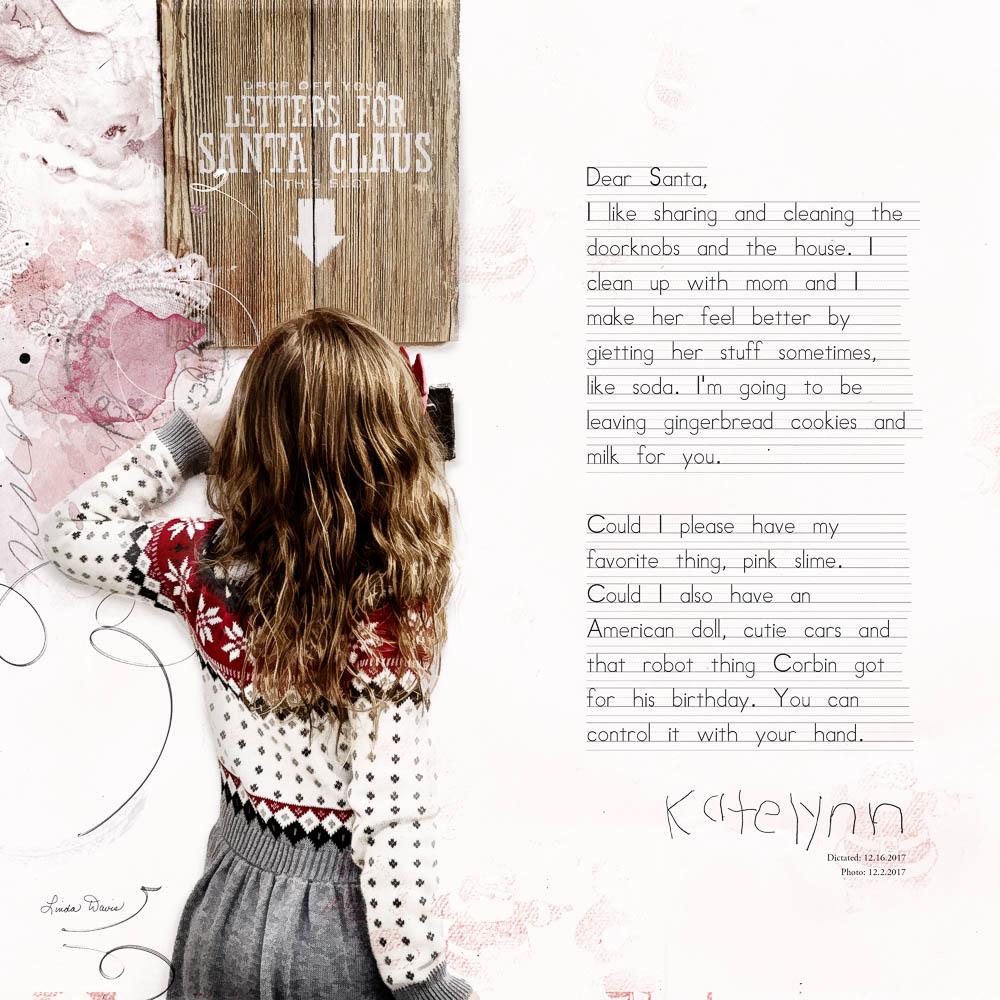 Dear Santa | Linda
Scan Your Memorabilia
Use your scanner or take a photo of ephemera and other keepsakes for use in your pages.
Scan at at least 300 DPI to ensure high resolution digital files.
Adore Linda's inclusion of this cute Santa letter.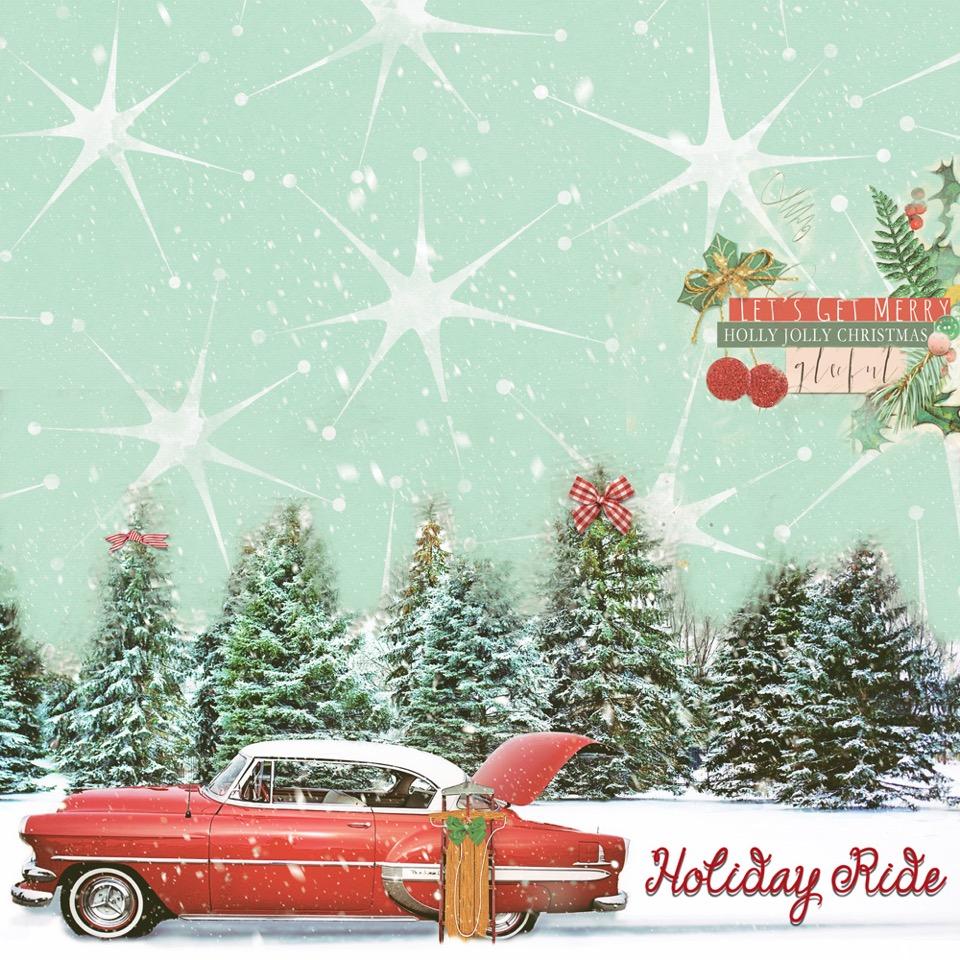 Holiday Ride | Christy
Create a Collage
Have a little fun by creating a composite.
Use multiple elements to tell your story combining them with DigitalART supplies.
This would make for a FAB Christmas card.
As always, pass the inspiration on, and share what you are making here.
41,000 digital layouts and encounting!