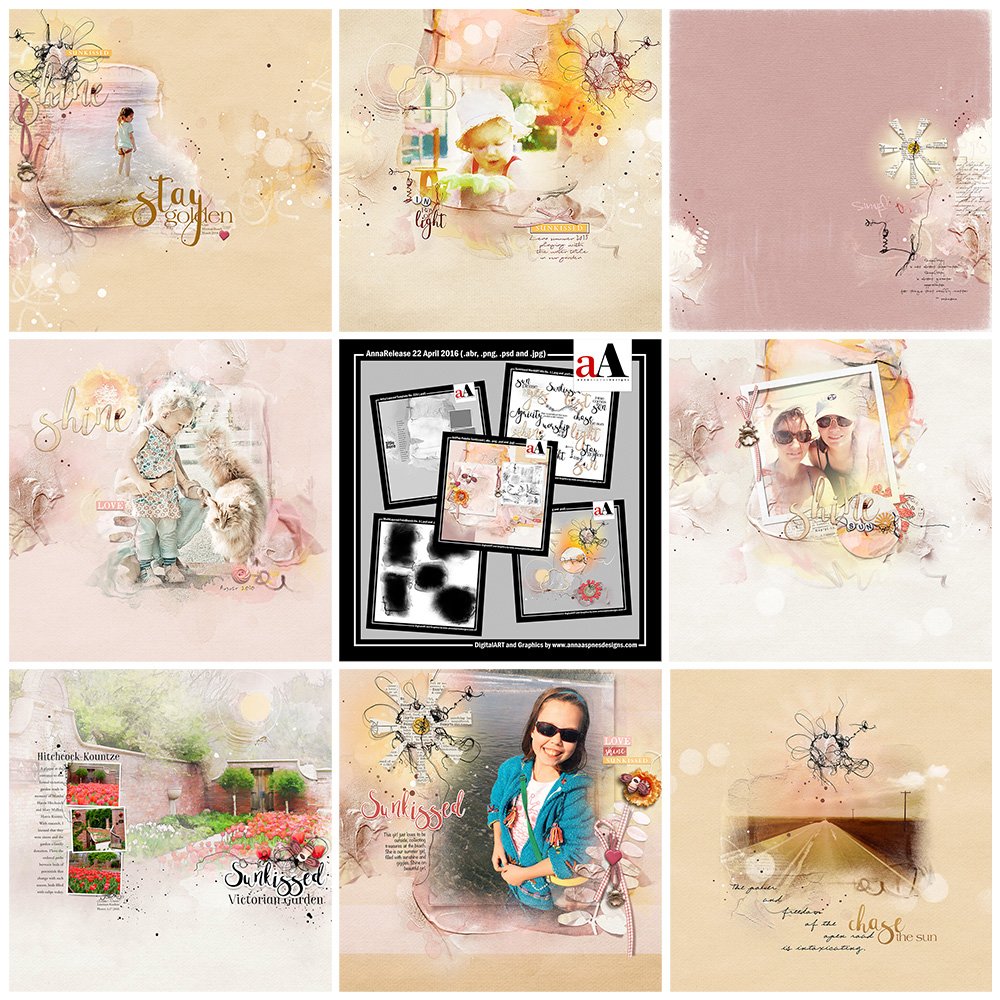 Here comes the sun with the latest digital designs inspiration Sunkissed.
AnnaRelease Sunkissed is the latest collection of digital designs for scrapbookers, photographers, artists and crafters to be released in the Anna Aspnes Designs store.
AnnaRelease Sunkissed
The aA Creative Team are have been adding a little sunshine to  their digital artistry and scrapbooking using ArtPlay Palette Sunkissed and supporting DigitalART products.
Digital art inspiration for AnnaRelease Sunkissed can be found in the AnnaGallery.
View all the digital art products found in AnnaRelease Sunkissed and save almost 50%  for a limited time.
Note that the AnnaRelease bundled option is available for ONE week only.
Click on the image below to view more Digital Scrapbooking Designs Inspiration Sunkissed or visit the AnnaTeam Layouts board on Pinterest.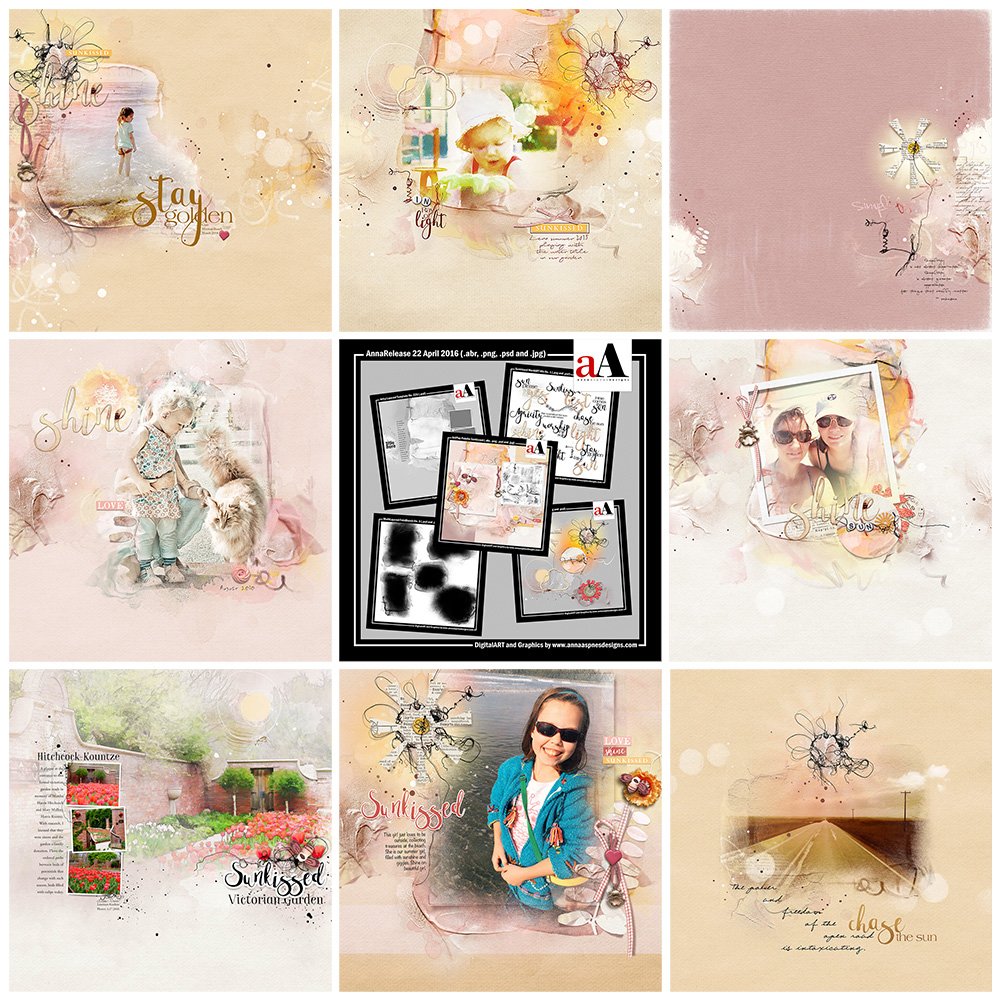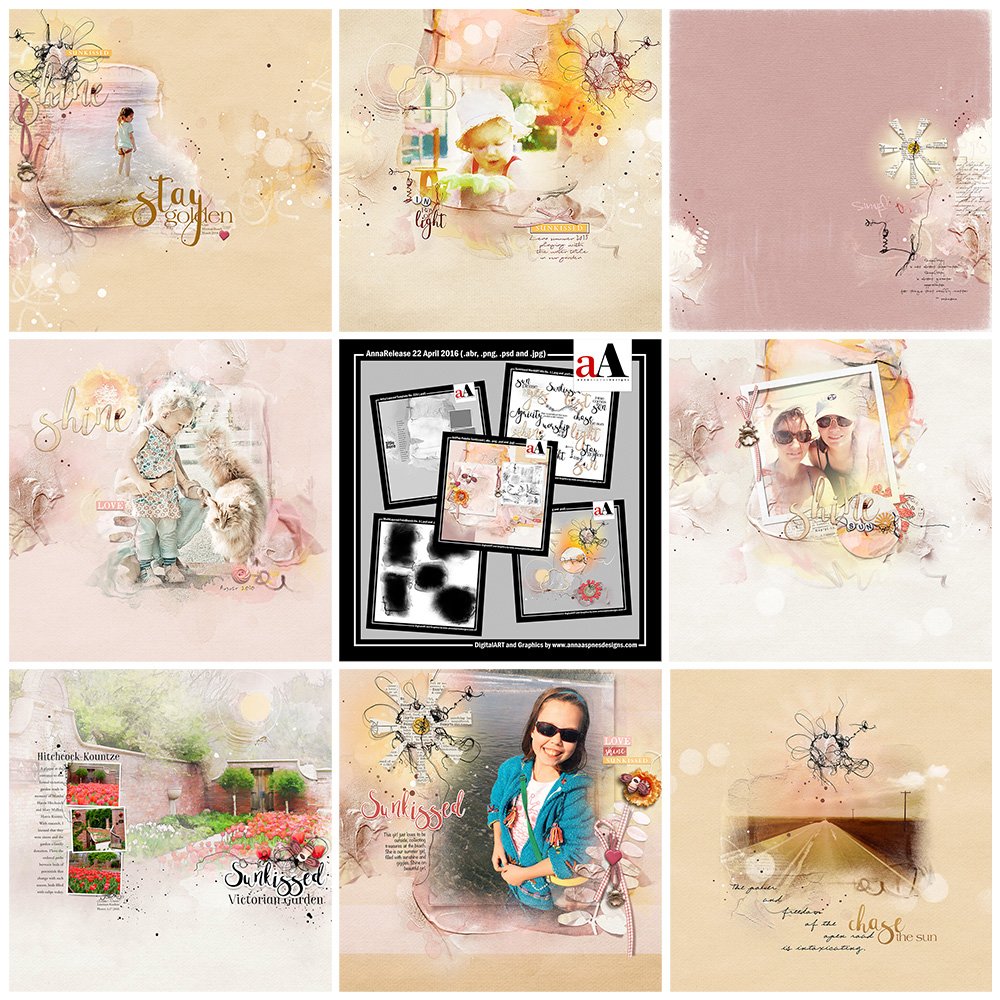 Digital Designs Inspiration Sunkissed
See our Gallery HighLights by clicking on the images to access complete digital design supply lists. You will also find process notes and digital scrapbooking tutorials from each team member to provide new digital inspiration for using aA DigitalART designs.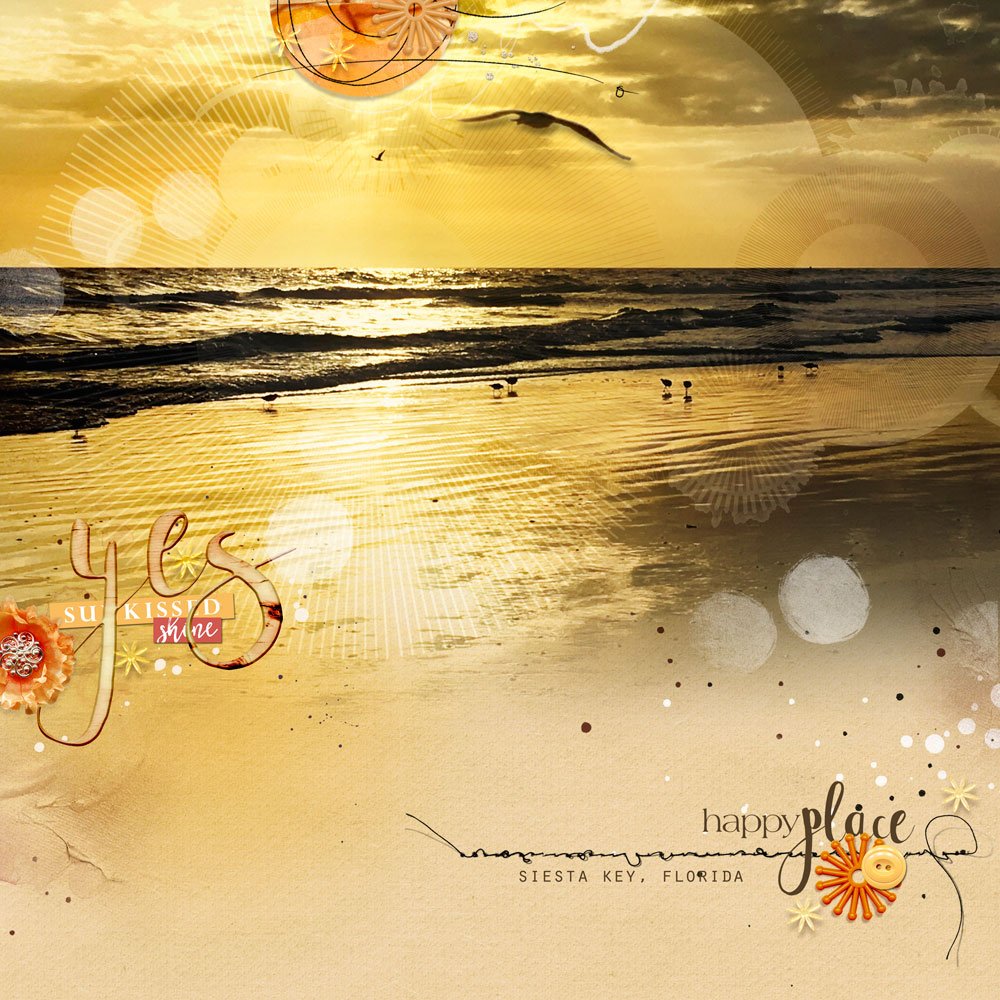 The Dance of the Sandpipers | Miki
Embellishment Visual Triangles
Create 3 clusters of elements and place each one at/on 3 different edges of your layout, so that if you joined them up with lines, you'd create a large triangle on your canvas. Visual triangles are a foundation design principle that provide interest to simple pages as showcased by Miki with her large single blended photo.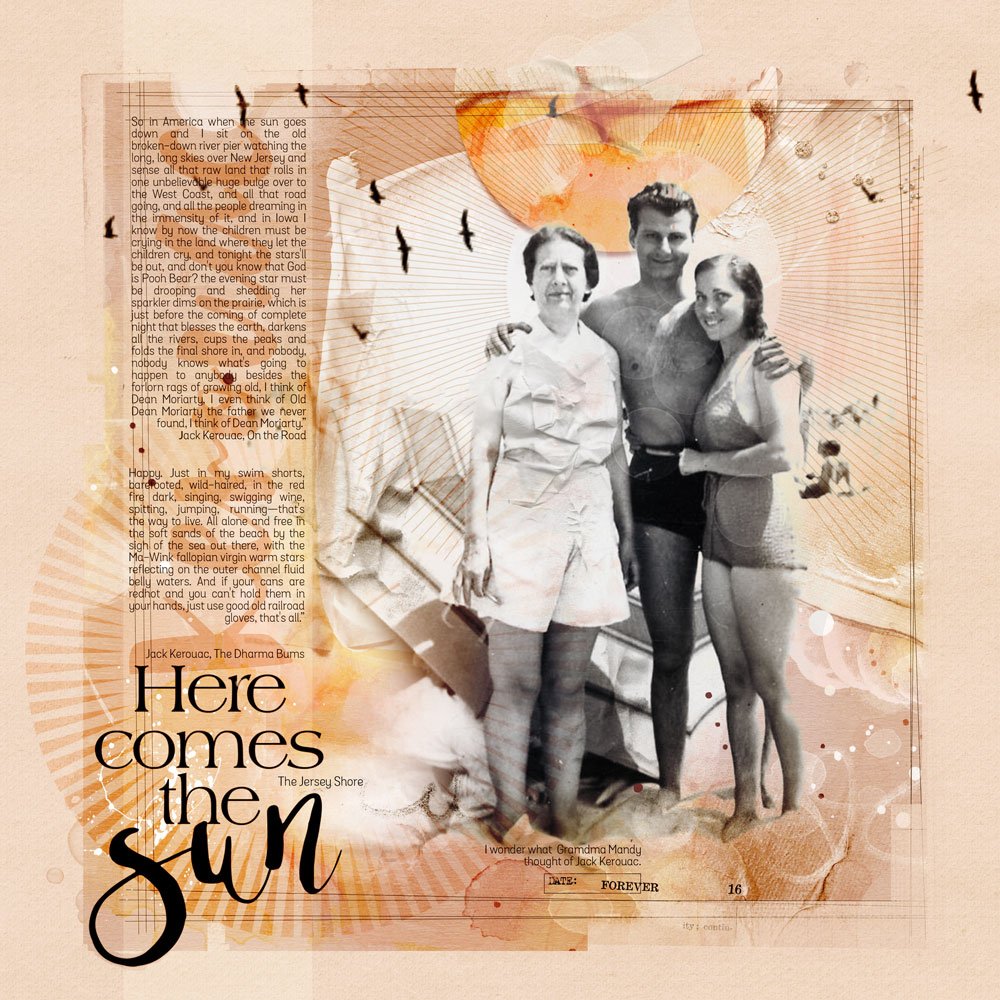 Kerouac | Adryane
Frame Your Composite
Create your composite by blending your image with DigitalART supplies then reduce the size of the layers and/or move them to a different background foundation, framing them with an Edge Overlay as demonstrated by Adryane. I love how some of the elements in her composite peek out from behind her frame.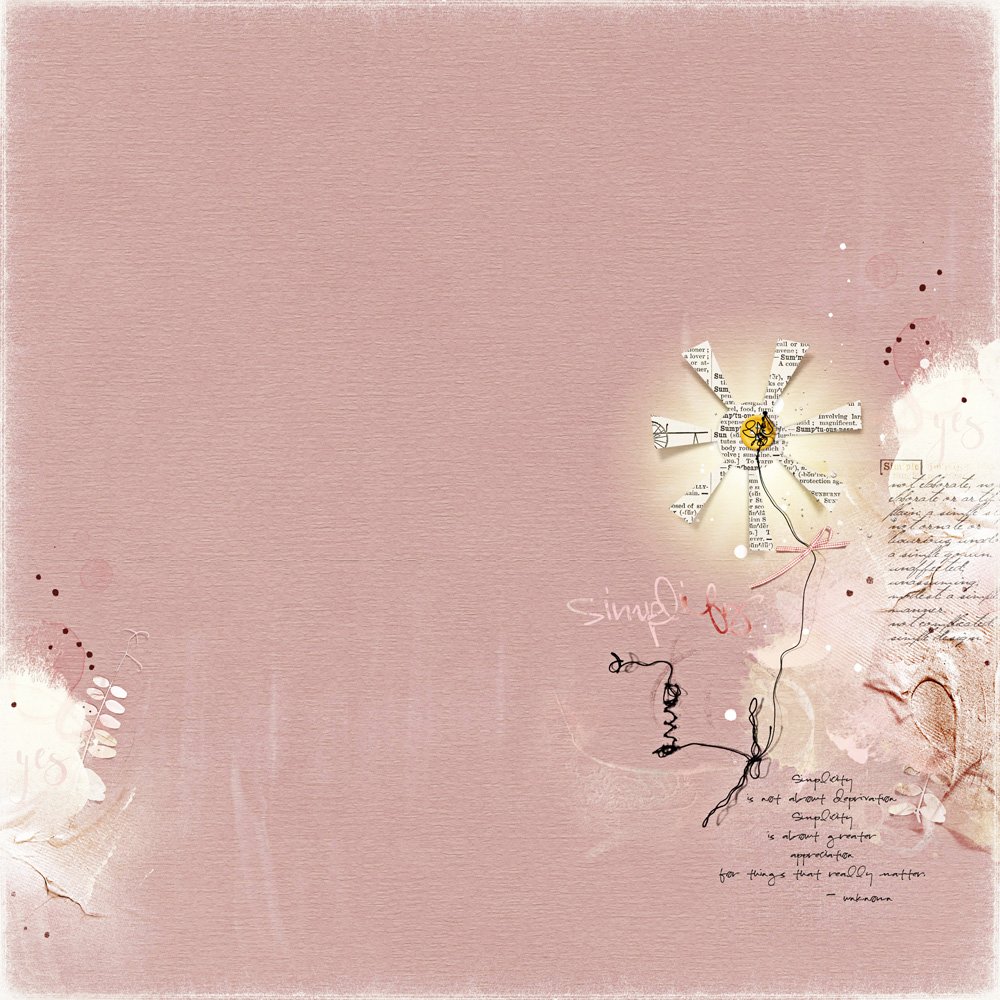 Simplify | Donna
Forego The Photo
Layouts composed without the photo are often a result of art journaling – The expression of thoughts and feelings through artistry. Simply play with your DigitalART supplies adding elements to a blank canvas and see where the inspiration takes you as demonstrated by Donna. Sometimes it's fun to just play…