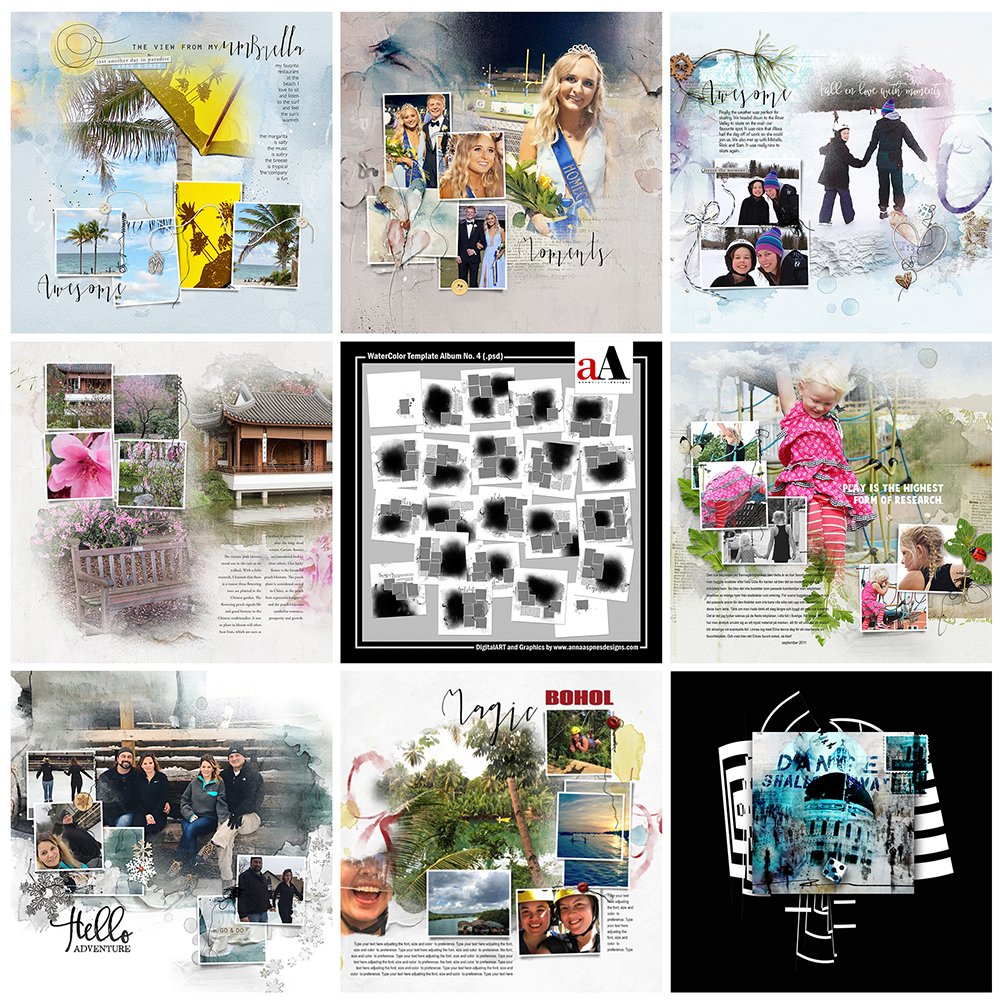 Today we're sharing digital designs inspiration WaterColor Template Album No. 4 on this fine Presidents Day.
WaterColor Template Album No. 4 is the latest collection of digital designs for scrapbookers, photographers, artists and crafters in the Anna Aspnes Designs store.
WaterColor Template Album No. 4
The aA Creative Team have been busy over the weekend sharing their digital scrapbooking and artistry pages using WaterColor Template Album No. 4 and supporting DigitalART products.
More digital art inspiration for WaterColor Template Album No. 4, of course, can be located in the AnnaGallery.
Save almost 50% on WaterColor Template Album No. 4 for a limited time.
Click on the image below to view more digital designs inspiration 'WaterColor Template Album No. 4' or visit the AnnaTeam Layouts board on Pinterest.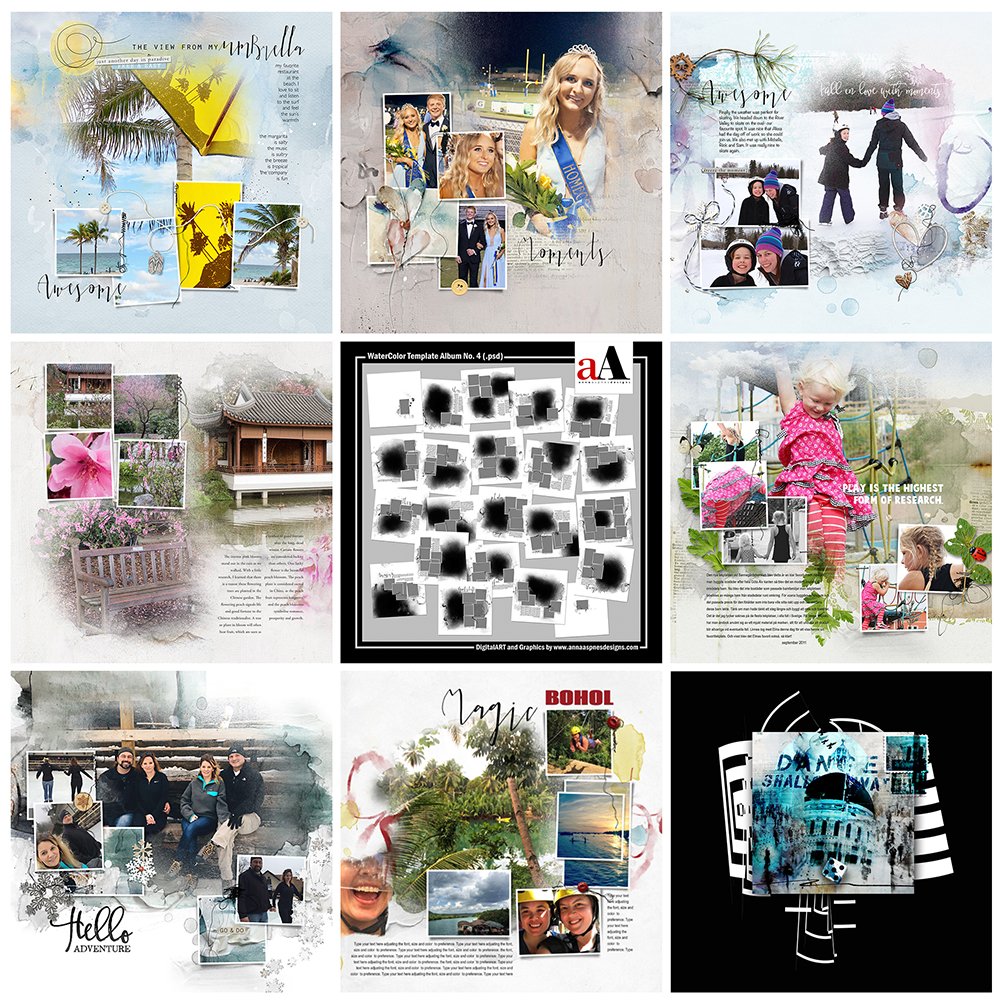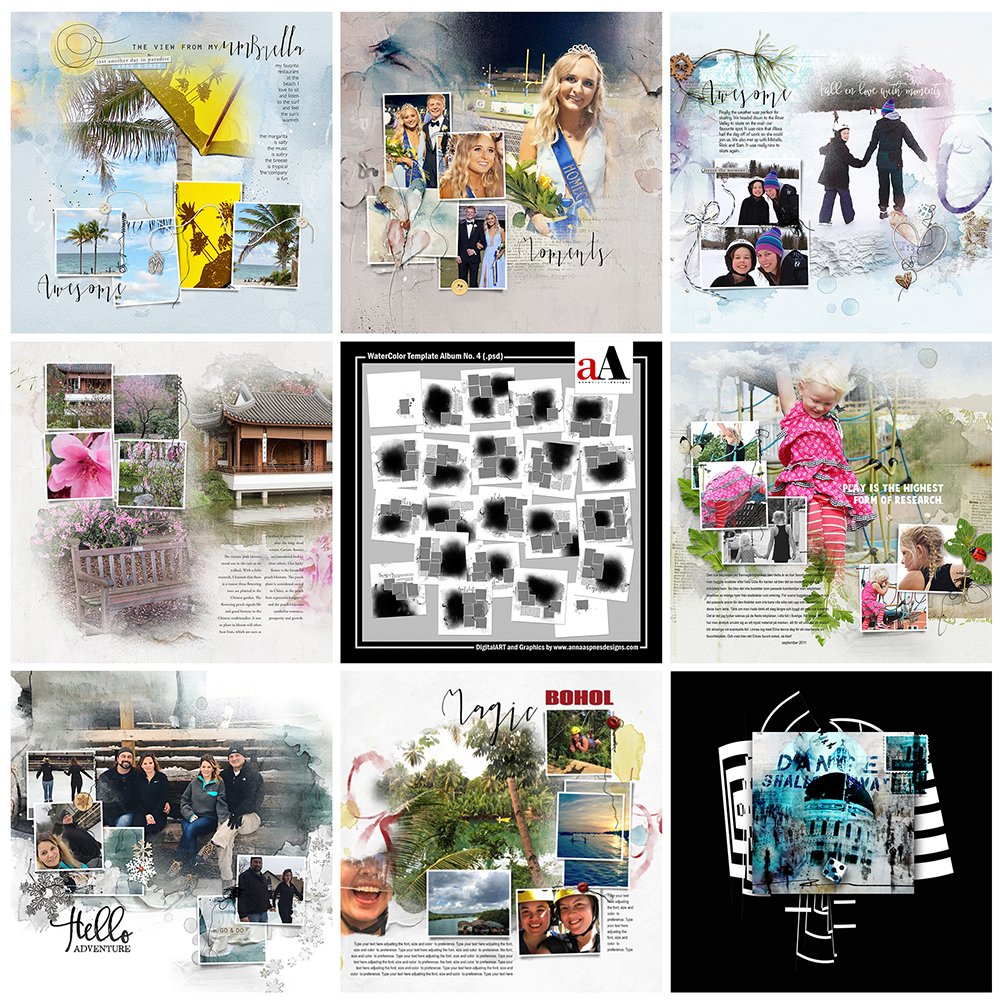 Digital Designs Inspiration WaterColor Template Album No. 4
See our Gallery HighLights by clicking on the images to access complete digital design supply lists. You will also find process notes and digital scrapbooking tutorials from each team member to provide new digital inspiration for using aA DigitalART designs.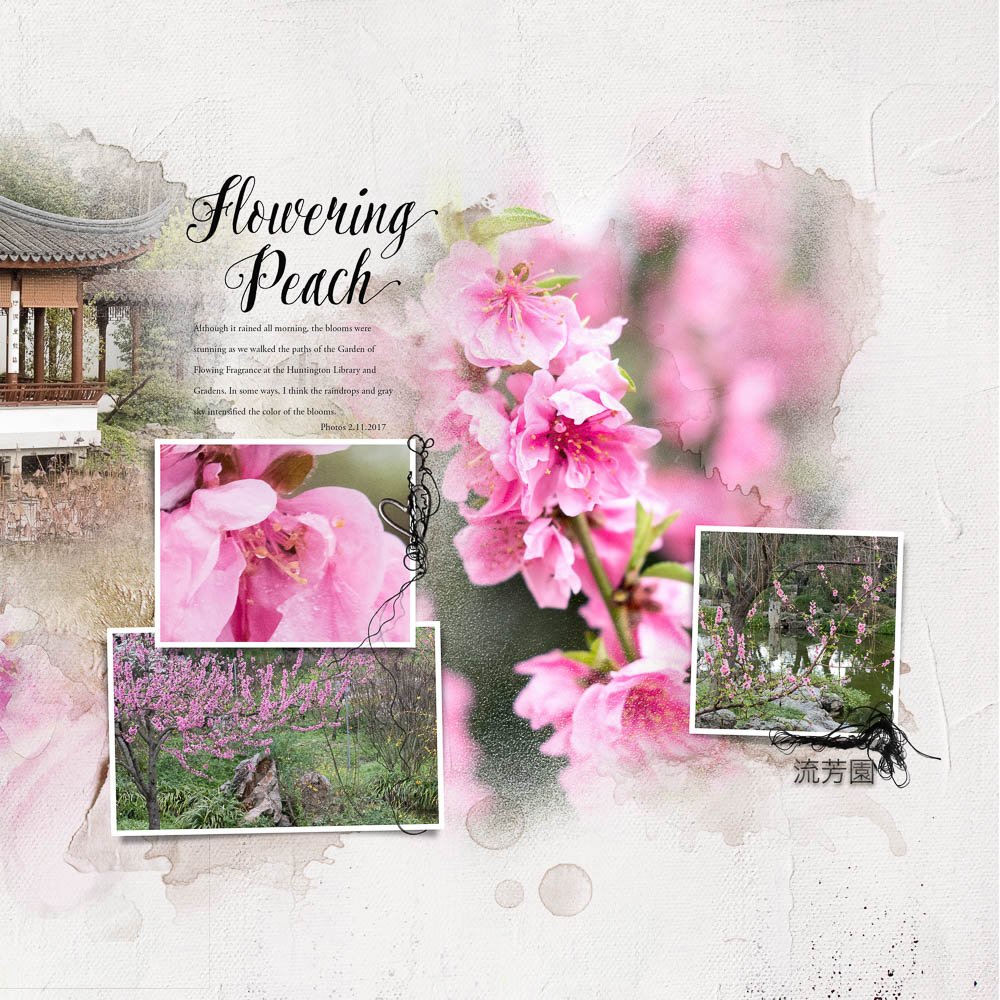 Flowering Peach | Linda
Color Co-ordination. Recolor the individual layers in each of the layered templates to match the hues in your photos. Notice how Linda has recolored some of the paint and ArtStroke layers pink to support the blossoming flowers in her images.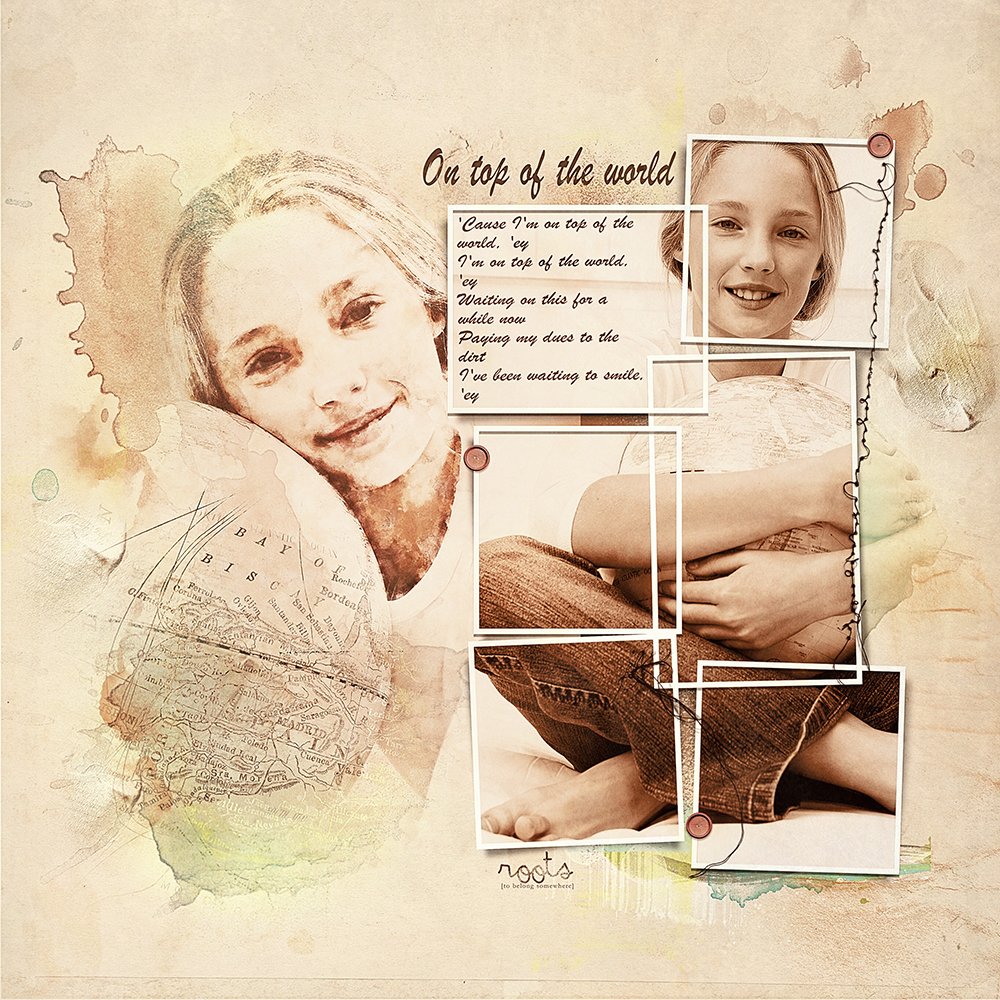 On Top of the World | Marianne
One Photo in Multiple Frames. Place once photo across many frames, and recolor if preferred, as demonstrated by Marianne. See this Photo Extension Template Tutorial by Miki for further guidance on achieving this effect.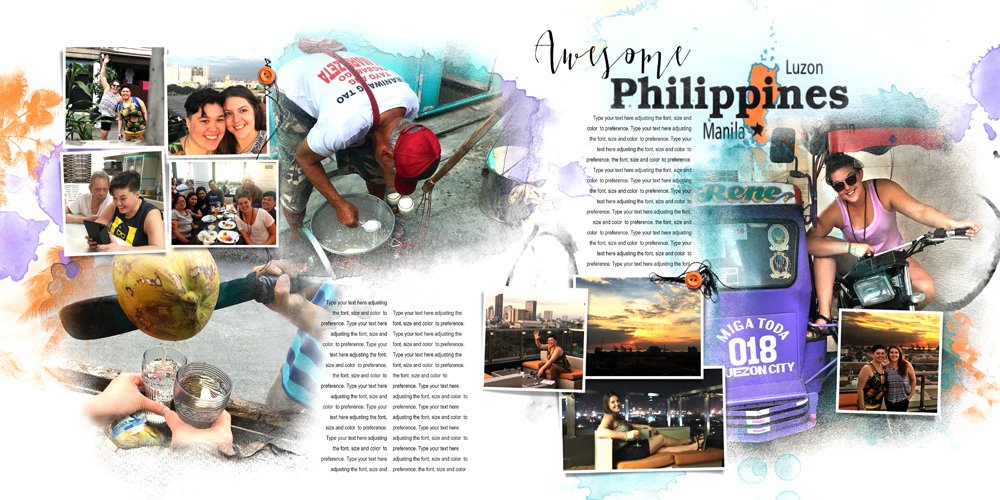 It's More Fun in the Philippines | Laura
Create Cohesive Double-Pages. Embrace the color in your photos for we live a colorful existence but be mindful how photos with opposing colors and multiple subjects jive on your pages. Laura always does a fabulous job of bringing lots of images together without her pages looking chaotic. Notice how she balances the area of intense color with white space and goes easy on the embellishment.
She too used color via brushwork to co-ordinate with her photos  Notice how she incorporates the purple truck on the second page by recoloring some of the stains purple on the first to create a cohesive layout. She also does the same with the orange.
FREE Artsy Digital Scrapbooking Classes/Videos using Layered Templates.
Want to learn more about Design? Join the aA Year of ArtPlay 2017 which begins this week. You can learn more and register here.
Share and connect with other artsy digital scrapbookers by posting your own Digital Designs Inspiration WaterColor Template Album No. 4 in the AnnaGallery.