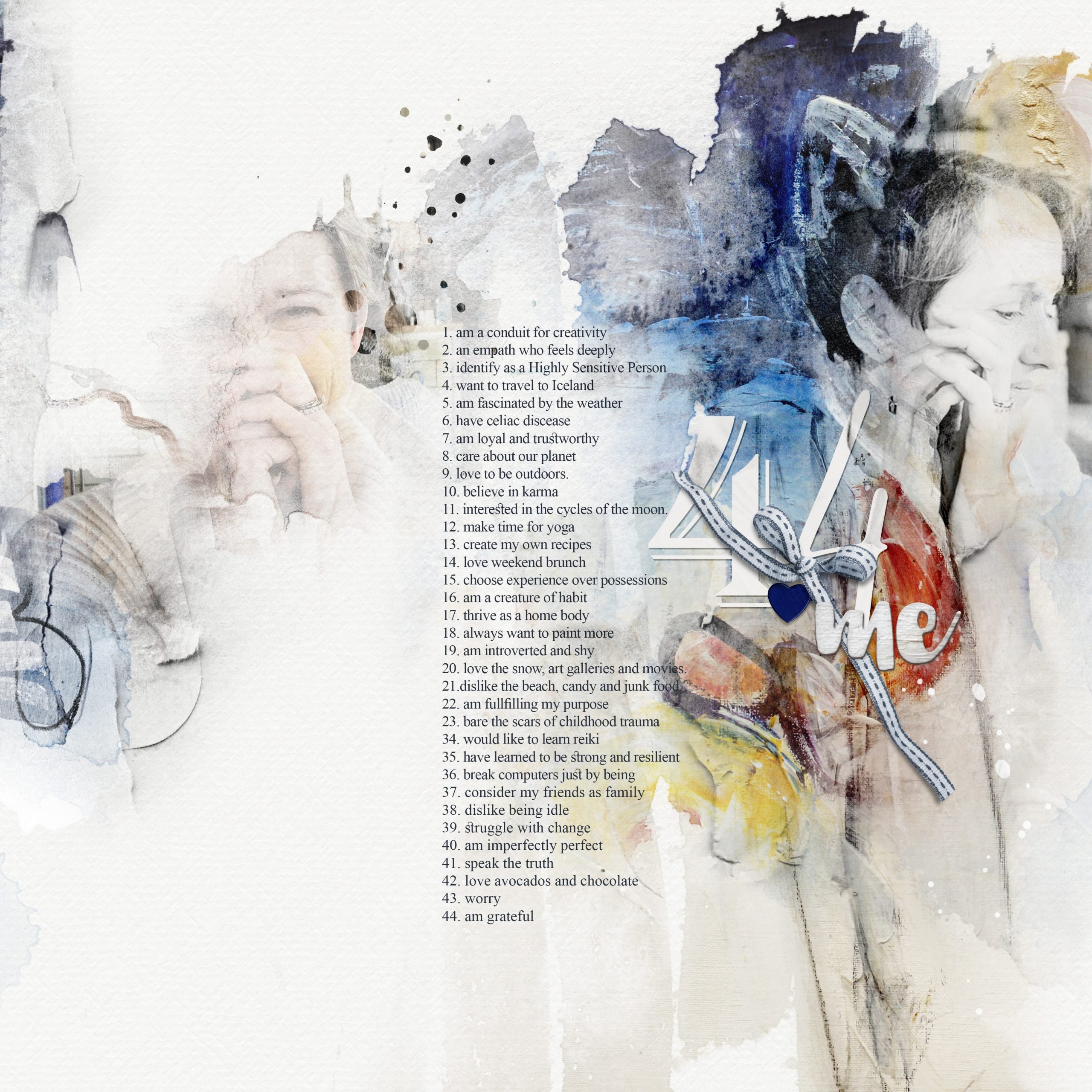 Today I'm sharing a layout and 44 things about me at Forty Four years old.
Not a BIG number but ALWAYS a milestone.
Celebrate your birthday through artistry.
It was a my birthday a few weeks ago.
Sadly it was overshadowed by a few minor life events, which were untimely, as I am typically a BIG fan of birthdays in general.
Both those of others, and my own.
They are ALWAYS cause for celebration, and personally, a chance to reflect on my growth and achievements.
Sometimes, I will document my thoughts through digital artistry.
And I have a growing collection of these layouts from throughout the years.
My birthday may have been awash but thankfully I'm pretty happy with who I am, and how far I have come.
It's the Little Things that Count
One of my favorite quotes.
'Enjoy the little things, for one day you may look back and realize they were the big things.' ~Robert Brault.
There is much truth in this, especially as a sentimentalist and memory keeper.
I probably don't share enough about myself in this space.
It's actually really hard for me.
I'm a classic introverted empath and hide a LOT behind my artistry.
But recently I have asked you to share yourselves with me.
And so it's only fair that I do the same.
44 Things about me right now 🙂